Apple Glasses: here's everything we know so far
Some Apple-themed smart glasses may be coming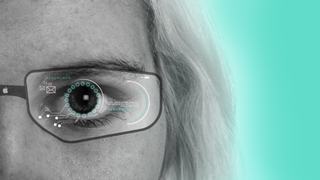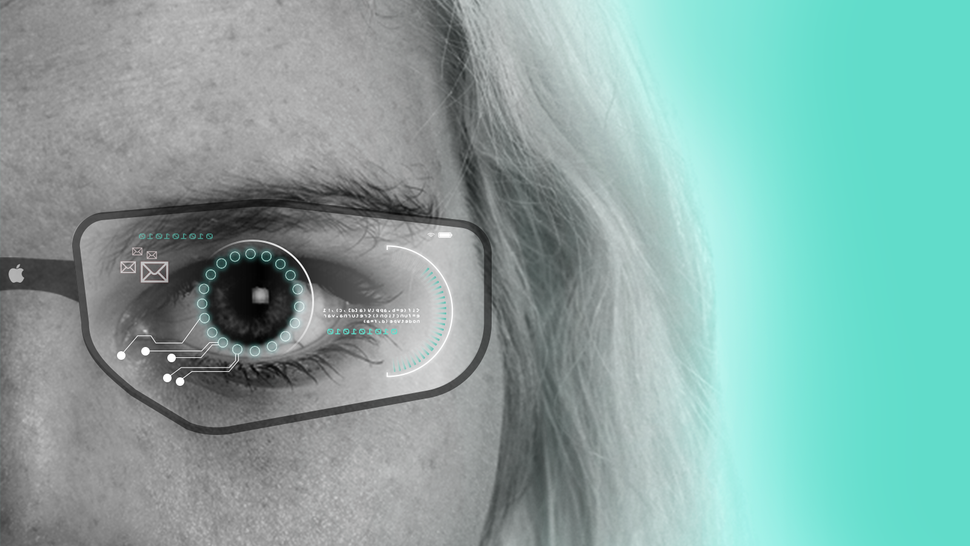 (Image credit: TechRadar)
The Apple Glasses have been rumored for many years now, though we aren't expecting to see the company's debut spectacles launch any time soon.
The first patents detailing software and hardware that could lead to consumer-facing smart glasses were released in 2015, but the Apple Glasses only really seemed like reality from 2019.
That said, we'll likely be waiting for the AR smart glasses for some time, as the Apple VR headset is expected to launch first (and likely won't arrive until 2023). Because of this, the glasses probably aren't going to drop until 2024 at the earliest.
That's why we didn't see them at the most recent Apple event for the iPhone 14. Instead, we got new smartphones like the iPhone 14 Pro, the Apple Watch 8, Apple Watch SE 2, Apple Watch Ultra, and the AirPods Pro 2.
It's not all bad news though, as there are still plenty of leaked details we know about Apple's AR glasses. Remember to take what you read below with a pinch of salt though. Until Apple officially unveils the Apple Glasses (if it ever does) nothing we know about the device is guaranteed.
Apple AR Glasses: What You Need To Know
Apple AR Glasses release date: Expect to see the Apple Glasses launch sometime in 2023 according to the latest reports.
Apple AR Glasses price: Leaks suggest they'll cost at least $499 (around £410 / AU$765) but expect a higher price tag than this.
Apple AR Glasses features: These AR specs could send images directly into your eyes and will likely be controlled by basic taps and swipes plus your Apple iPhone.
Apple AR Glasses design: By all accounts, they look similar to a regular pair of specs, albeit with some extra sensors and features.
Apple AR Glasses Release Date
Apple has yet to announce a release date for the Apple Glasses (or even announce the device itself) but reports suggest we'll be waiting quite a while for them to launch, even if they do appear at one of the upcoming Apple events.
That's partly because, by most accounts, Apple intends to launch its AR specs after it launches its mixed-reality headset. However, development hiccups have supposedly pushed the headset release back, which in turn has likely pushed the Glasses back even further.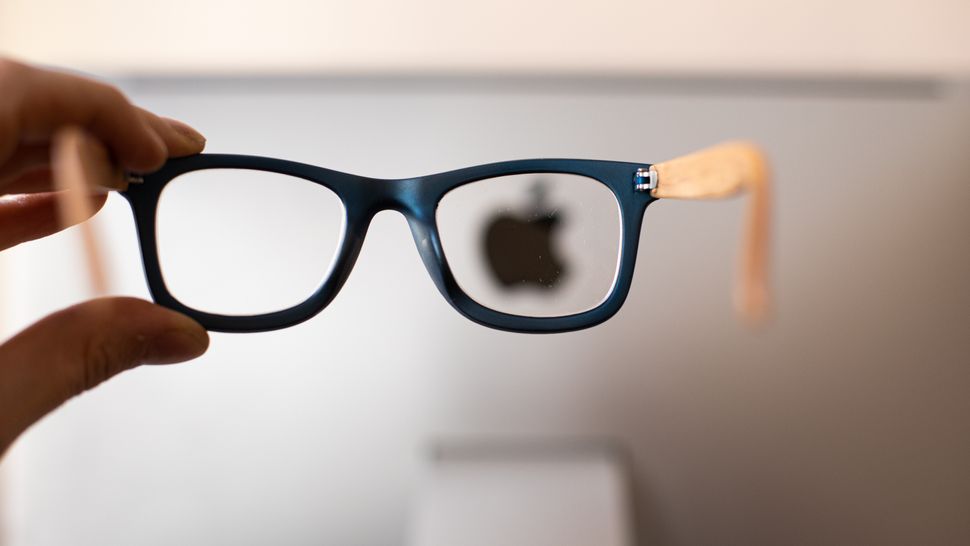 The latest rumors indicate that we could be looking at a late 2022 or early 2023 release date for the Apple VR headset - indicating that the Glasses likely won't arrive until 2024 based on the leaks and rumors we've heard.
That said, Apple already seems to have a name for the device and could be preparing to launch it sooner. Trademarks for Reality One and Reality Pro have been discovered, with the Pro moniker expected for the headset and One believed to refer to the glasses.
If the Apple Glasses have a name and are further along in development than we realize then Apple might be able to drop them in late 2023 rather than sometime in 2024. Though we'll have to wait and see.
Apple AR Glasses Price
As Apple has yet to even confirm the existence of its AR glasses, we've had no official confirmation on how much they'll cost. Thankfully, leaks and rumors can give us an idea of what price we can expect for the digital specs.
Back in 2020, it was rumored that the Apple Glasses would retail for around $499 (roughly £410 / AU$765), however, a later rumor from a JPMorgan analyst suggested this was in fact the price of materials alone.
A price tag of $499 does seem a little low for a cutting-edge Apple product, but the price will likely depend on how sophisticated Apple's glasses are. If they're more like the Ray-Ban Stories smart glasses than an AR-version of the Meta Quest 2 then a lower price would make sense.
Plus at this lower price, Apple could hope they'll appeal to those interested in its long-rumored MR headset. This device is expected to cost somewhere around the $3,000 / £2,200 / AU$ 4,400 mark - so offering a cheaper alternative could help to set the devices apart.
Apple AR Glasses Features And Design
Given that the evidence suggests Apple is working on both its Glasses and an MR headset it'll have to take care to ensure they aren't too similar in terms of design and features.
So, it makes sense that the biggest Apple Glasses leak so far suggests that - unlike the headset - the Glasses will operate more like an Apple Watch than a standalone device. By that, we mean that the Glasses will likely need to connect to a nearby iPhone or iPad in order to use most of their features.
The same leak and subsequent patents have suggested that it will be controlled by your iPhone's screen and some basic swipe controls of the Glasses' frame. If true, then expect the Apple Glasses to be operated like a pair of wireless earphones with a similar hybrid control scheme; you can use taps on the device for basic controls, but needs you to use your phone for more sophisticated operations.
We've also seen numerous Apple patents that hint at how the Apple Glasses will project their virtual images. Rather than turning the lenses into screens - like a VR headset - the Glasses will instead cast images into your eye through a catadioptric optical system.
This is further supported by a leaked injury report out of Apple's Cupertino headquarters, which suggests Apple is working on a "prototype unit" that has resulted in eye injuries for two users. Hopefully, it'll have the kinks worked out by the time it hits shelves.
Interestingly, the one thing we've not heard too much about is what you'll actually be able to do with the Glasses in AR.
Despite making a number of key AR talent hires over the years - including acquiring NextVR, a startup that produced virtual reality content for the likes of the NBA and Fox Sports - we've yet to hear much of the experiences Apple is developing.
We imagine productivity will be a key aspect - letting you access important apps and emails using the specs - but entertainment and social interaction could be key in order for the Glasses to see widespread use.
Last but not least, as could be expected from a device called the Apple Glasses, these specs will reportedly look like a pair of typical glasses in terms of their basic shape and design.
Apple AR Glasses: What is augmented reality?
Most people have heard of virtual reality (or VR) by now thanks to the steady rise in popularity thanks to Meta's Quest 2 (formerly known as the Oculus Quest 2) headset. However, augmented reality (AR) is a different beast, so here's a quick rundown of what it is.
Rather than immersing yourself in a completely virtual world, AR aims to blend digital elements into our physical environment.
The most commonly used examples are filters or lenses used by video messenger services - think Snapchat or Facebook Messenger. These tools digitally alter how your face looks and map virtual objects onto your features to make you look like a cute dog or a spooky ghost.
You're probably also aware of Pokémon Go. When hunting down virtual critters you can try to catch them in an AR environment so it looks like the Pokémon are real - you can even set up picture scenes of you playing with your buddies.
The best kinds of AR experiences use AI to track certain objects and alter the digital objects around the virtual world. Given the amount of development time Apple has supposedly spent working on its Glasses we hope that it has developed some sophisticated AR tools - for now, it's still a waiting game.
Sign up to receive daily breaking news, reviews, opinion, analysis, deals and more from the world of tech.
Gerald is Editor-in-Chief of iMore.com. Previously he was the Executive Editor for TechRadar, taking care of the site's home cinema, gaming, smart home, entertainment and audio output. He loves gaming, but don't expect him to play with you unless your console is hooked up to a 4K HDR screen and a 7.1 surround system. Before TechRadar, Gerald was Editor of Gizmodo UK. He is also the author of 'Get Technology: Upgrade Your Future', published by Aurum Press.