Amazon Echo skills: 10 gadgets and services that still need Alexa support
The gadgets and services that still need Alexa support
"Alexa, do this." "Alexa, do that." "Alexa, fulfil my every whim."
The Amazon Echo is a relatively new gadget - a little over a year old in the US - but it's already crept its way into every corner of our home lives.
From playing our every musical fancy to turning up our heating, and from checking our train times to ordering us a pizza, Alexa has quickly become our best electric mate and one that rarely lets us down.
When you ask Alexa to do something she's not capable of though it's jarring. Why can't she work with that device or service? This just isn't good enough. Our belief that we're really living in the sci-fi inspired future is broken.
Although the Echo has impressed, there's still much that it needs to learn. Yes, Alexa is getting smarter by the day, but the sooner she adds support for this lot, the better.
1. Your TV
Picture the scene: you walk through the door, kick off your shoes and bellow 'Alexa, turn on my TV'. Hey presto, sorted. The telly is on while you get a beer from the fridge, no fuss, no fanfare just a single, simple command.
Most TVs are connected to the internet now anyway, so there's no reason why they can't use those smart skills to play nice with Alexa and adhere to your every vocal command.
From webOS to Android TV, all the individual Smart TV platforms would need an Alexa-friendly patch, but once set-up you'd be able to quit your nightly remote hunts and just talk to your TV instead.
2. Your VR headset
VR's still in its infancy, and unless its user interfaces improve, it could stay there longer than it should. Holding your gaze on menu options to make selections is effective, but seriously slow and repetitive.
Stating "Alexa, ask Vive to launch Office Simulator" or "Alexa, ask Oculus to open my 360 Photos" as soon as you don your VR headset would speed up the whole process no end. It would also save the problem of mistaken button presses that come with controllers you cant see.
It would have another benefit too. VR can be a solitary, isolating experience, but talking to Alexa while in the virtual world could help make the whole thing more of a two-way experience. Slightly.
3. Skype
How has this not already happened? Skype seems an obvious way to communicate through Alexa, with the service's VoIP calls capable of being triggered just by asking: "Alexa, ask Skype to call Olivia."
Not only would Alexa be able to place the calls for you, the Echo's 360-degree speakers would pipe the conversation out into your home.
It would be just like having your call on speaker mode, except you can carry on pottering around your room, with the Echo's seven beam-forming directional microphones picking up everything you utter.
4. Sky Q (and other set top boxes)
"Alexa, ask Sky to record Arsenal vs Liverpool for me."
Boom, sorted. How much easier would that be? That's four minutes and about 18 button presses you've just saved yourself there as you scroll through the weekend's fixture list, cussing under your breath as you realise the big match is actually BT Sport's Monday night fixture.
The dream situation would be that Alexa has access to the week's full TV listings and has been synced up to your own Sky Q box. Now when you want to set something to record later in the week, you'll be able to ask rather than do the manual work and kick off time hunting yourself.
5. Facebook
Thanks to Alexa, your Echo can look after your calendar and relay upcoming appointments to you to ensure you never miss a meeting. But what about those Facebook-hosted event invites and reminders?
Play time is just as important as work efforts, and hooking Facebook up to the Echo could be a way to find this balance.
Although you don't need every motivational quote and humble bragbook post that pops up on your News Feed verbally relaying to you, being able to ask "Alexa, ask Facebook when Saturday's party starts" or "Alexa, ask Facebook how old Harry will be on Tuesday" could have genuine benefits.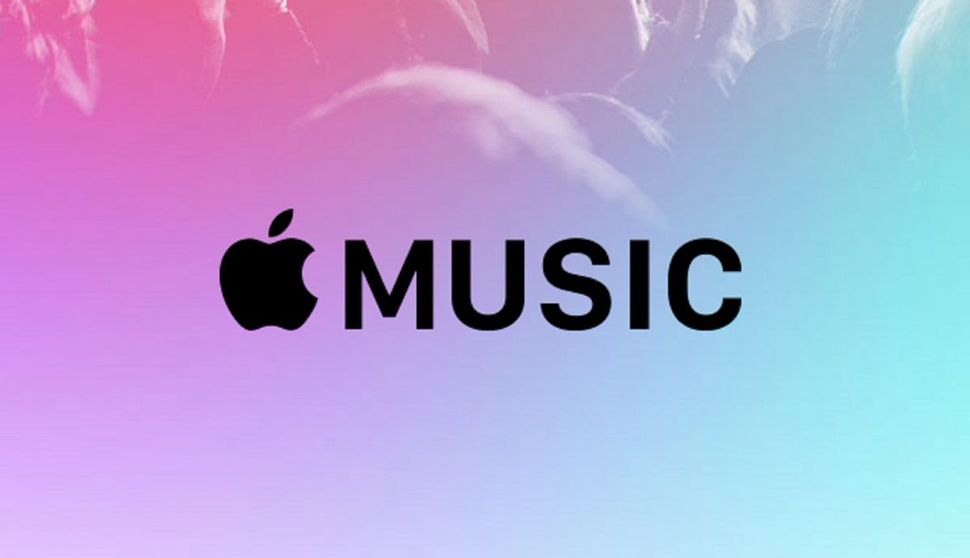 6. Apple Music
Amazon Music Unlimited is supported, obviously, But so too are TuneIn and even Spotify, so where is the Apple Music Alexa love?
If you pay for the streaming service, you're going to want to listen to it where and however you want. With the rise of digital assistants and smart speakers, that now includes through devices like the Amazon Echo.
The foundations are already there - Alexa knows how to play music and Apple Music supports Siri - but the bit in the middle is currently missing. Given we're still waiting for an Amazon Prime Apple TV app to drop, and Apple's notorious need for independence, we can't see this happening anytime soon, but we can dream can't we?
7. Answerphone
OK, so those must have '90s machines with the little blinking red light might not be commonplace anymore, but for those that have them, or those who still get voicemails on their smartphone, asking "Alexa, play my new messages" could be a welcome addition.
Like with Skype calls, these would then be piped out through the Echo's circular speaker, letting you listen back to what you missed.
As you quickly work out whether the call is PPI junk or something actually important, follow up requests like "Alexa, delete" or "Alexa, return call" could be addressed too, doing away with all those traditional, fiddly button presses.
8. Netflix
Netflix's picture-led interface is pretty and the foundation for everything that's followed (we're looking at you Sky Q, Apple TV and Amazon Prime), but it's also a bit on the busy side.
It's all too easy to spend as much time scrolling through trying to pick a film as it does to watch the damn thing. That's where Alexa could come in, using Netflix's strong sub categories and search system to find you a film in double quick time.
Requests we'd like to see made possible include "Alexa, play me a '90s horror movie," "Alexa, show me a list of films directed by Danny Boyle," and, most importantly, "Alexa, find me any comedy that doesn't feature Adam Sandler".
9. WhatsApp
Siri can dictate WhatsApp messages, so why can't Alexa?
Perfect for when you're phone's charging on the other side of the room to where you're sat, WhatsApp integration for Echo would give you the freedom to hold conversations without the endless and often error-strewn touchscreen typing.
As well as letting you read out the messages you want sent, WhatsApp support could also get Alexa reading your incoming messages to you, leaving your phone free for other tasks, such as browsing Facebook, sending Snapchats or a solid game of Hill Climb Racing 2.
10. PS4
Microsoft has already trialed voice-based Xbox commands, but being able to ask for your disc to be ejected isn't exactly the biggest win. Syncing your internet-connected PS4 to your Echo, however, opens up a new world of possibilities.
It could get you gaming quicker too. Asking "Alexa, check my PS4 for updates" could do away with the disheartening disappointment that comes every time you sit down for a session and are forced to wait 30 minutes for six updates and game patches to download and install.
Once you're finally gaming, you could speak out social chats to be written out and sent to rival gamers and even get feedback on high scores and handy hints - "Alexa, act as my wingman and alert me to sniper sightings."