The V8 Supercars are all fuelled up and ready to race into the 2020 season, with the 24th edition of the Championship set to get the green flag in Adelaide this weekend.
The Superloop Adelaide 500 (previously called the Clipsal Adelaide 500) is one of the most important events in the Supercars' racing calendar – a four-day event that culminates in two 250km races through the city's streets. The event became part of the Australian racing calendar in 1999 and, this year, DJR Team Penske's Scott McLaughlin in his Ford Mustang will be trying to make it to the podium for a second year in a row.
While a Ford car might have a podium spot to defend, rivals Holden may want to rev it up and gun for a spectacular finish this season. After news broke this week that Holden is exiting the Australian automotive market as a brand, there's uncertainty whether Holden will return next year, but the race goes on.
Nissan is not making an appearance at the 2020 Superloop Adelaide 500, with the Holden Commodores outnumbering the Ford Mustangs two to one.
Besides the Ford versus Holden rivalry, six drivers have swapped teams, and four young rookies have added their names to field, which should make the 2020 season rather interesting.
The Supercars Championship is broadcast to 137 countries, and in Australia you can catch the high-speed drama (including the practice and qualifiers) live on TV or online. While Network 10 has the 2020 Supercars broadcast rights for free-to-air TV, you can only watch seven out of the 14 races. The Adelaide 500 is one of them, but if you're keen on all the races then you will need to get yourself a paid subscription to either Foxtel or Kayo Sports. And moreover, with one of the latter subscriptions, you'll also get exclusive access to the practice round and more viewing options. The best part – if you are a first-time subscriber, you get a trial period for your choice of paid service and you could watch the entire Adelaide 500 for free!
2020 Superloop Adelaide 500 schedule
The actual 250km race might be the main event but the Stadium Super Trucks are ever a fan favourite. They're back at the Adelaide 500 this weekend as one of the support acts. The Porsche Carrera Cup, Touring Car Masters trophy and Dunlop Series2 races will also be held this weekend, and Formula 1 fans will be in for a treat with the F1 demonstrations as well.
But it's not just the sound of revving engines that will assault your ears this weekend – there's plenty of music to enjoy as well. Grinspoon and Sheppard are amongst the big names to perform at the Adelaide 500 this weekend.
You'll need to be there in person, though, to enjoy all the concerts and races. For those who can't, the following are the broadcast times for the Superloop Adelaide 500 on both free-to-air and pay TV for the weekend.
Swipe to scroll horizontally
| | | | |
| --- | --- | --- | --- |
| Thursday, February 20 | Practice rounds | 1pm – 7pm | Kayo/Foxtel |
| Friday, February 21 | Qualifiers | 11am – 8pm | Kayo/Foxtel |
| Friday, February 21 | Qaulifiers | 2pm – 7pm | 10Bold |
| Saturday, February 22 | Race 1 | 10.30am – 7.30pm | Kayo/Foxtel |
| Saturday, February 22 | Race 1 | 12.30pm – 7.00pm | Ten |
| Sunday, February 23 | Race 2 | 10.00am – 7.00pm | Kayo/Foxtel |
| Sunday, February 23 | Race 2 | 11.30am – 6.00pm | Ten |
How to watch the V8 Supercars 2020 season live online
A Foxtel subscription offers one of the most comprehensive sports viewing options you can get in Australia, but it can be expensive – not only will you need to get yourself the basic package, you will then have to tack on the sports option for an extra charge as well.
For example, if you'd like to get the sports package on a Foxtel Now subscription, you'll be paying AU$25 a month for the Essentials base pack, then adding sports for an additional AU$29 per month. That takes your total monthly expenditure to AU$54 – although that does include access to popular shows, including HBO productions, plus 12 channels showing you over 50 sports.
However, if you just want to stream the Adelaide 500 and all subsequent races (and aren't bothered with the TV shows), then Kayo Sports is your best option.
For AU$25 a month, Kayo lets you stream all the sports you can digest – and you can even do so simultaneously on two screens. New subscribers even get 14 days to trial the service for free and, if you aren't happy, you can cancel any time, as there are no contracts to lock you in. So if you sign up now, you'll be able to catch every minute for free.
Kayo's feature-rich website and apps include several viewing options, such as the new RaceView mode that offers a bird's eye view of all the 2020 Supercar races. On the other hand, the Race Centre feature provides a handy overview of the leaderboard and driver stats.
If that sounds like a great way to enjoy the V8 Supercars season, you can sign up for a free Kayo trial by clicking on one of the green buttons below: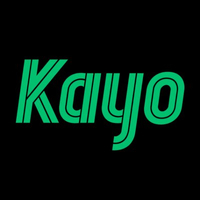 Kayo Sports Basic Package | 14-day free trial, then $25/m
Kayo's Basic plan lets you stream sports across two devices simultaneously, with no lock-in contract. If you decide you want to stream to more devices at a later date, you can upgrade to the Premium package below for an additional $10 per month.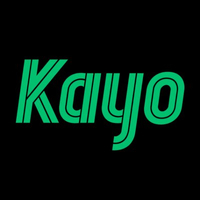 Kayo Sports Premium Package | 14-day free trial, then $35/m
The Premium package lets you stream all the sports you want across three devices with no lock-in contract. It's the same content as the Basic package, with the same image quality. Sign up now.