If you're a sports fan but have resisted getting the Foxtel experience due to its premium price tag, then Kayo might be an alternative to consider. You get almost everything sports-related available on Foxtel for less than the cost of the sports package – and it's presented on a streaming service that comes with a decent set of features catering to sports fans. But with two price rises and the upcoming elimination of its free trial period, it's a streaming service only for the most diehard sports fanatic.
Pros
+

Easy-to-use interface

+

Feature-packed streaming service
Cons
-

No additional events over Fox Sports

-

Lacks 4K content

-

Can be expensive
Why you can trust TechRadar We spend hours testing every product or service we review, so you can be sure you're buying the best. Find out more about how we test.
Update (September 2023): Following the latest price rise on February 1 this year, Kayo Sports is now set to lose its free trial period for new customers. This comes into effect on September 26, 2023, so if you want to test the waters of Australia's dedicated sports streaming platform, you should sign up by September 25 to take advantage of the 7-day free trial.
Kayo Sports: one-minute review
Kayo Sports: Two-minute review
Kayo Sports was an instant success as it offered Aussies something different – a dedicated sports streaming service that didn't cost as much as a Foxtel sports package subscription. It changed the streaming market locally, especially since free-to-air sports coverage can be quite patchy.
Since its launch, though, Kayo Sports has undergone changes – some good, some not so good. The good includes the slow addition of features, although it's still not quite what we'd call 'perfect', but the features are aimed directly at sports fans. So while you can't start watching something on demand where you left off the previous day (you have to start from the beginning), there are two playback speeds to choose from to move rapidly forward.
It seems to have lost its casting option somewhere along the way, which is not a huge loss as the Kayo Sports app is now available on pretty much every TV platform. However, if you try using your TV's remote control to fast forward, the app could hang and you're back to starting from scratch.
What's not that great about Kayo Sports right now is that it's becoming expensive, which can be hard to justify in the current economic climate. If you aren't a die-hard sports fan, the minimum AU$25 a month subscription for the base tier called Kayo One is quite steep. Still, that's half of what you'll pay for sports on Foxtel. If you need multiple streams, the cost increases.
Moreover, Kayo Sports is now set to lose its free trial too. As of September 26, the 7-day trial period that new customers get will no longer be available. This isn't unique to Kayo Sports – a lot of other streaming services have also stopped their free trials. You'll have until September 25 this year to sign up for a new subscription if you want to test out the service. Of course, you cancel any time.
Kayo does try to justify its cost by offering a feature-packed platform that's very appealing to the die-hard sports fan. There's over 50 different sports to choose from – both live and on-demand, alongside documentaries and sports-related shows – and there are several ways you can watch all that content.
There's picture-in-picture video, SplitView in case you want to watch two or three events at the same time, there are multiple camera angles available and match statistics on several events. The user interface, which has a similar look to Netflix, is simple but finding specific streams was difficult and time consuming at launch. A year later, though, Kayo finally received a Search bar which solved that little problem. General navigation around the service is also slightly better now.
There is still no 4K content on Kayo though. We're hoping that will change but even at 1080p the picture quality is pretty darn good.
Despite its price hike and loss of its free trial, Kayo allows you to register multiple devices on the one account. While the Kayo One plan only gets you a single stream, there's no rule that says another device can't be set up to broadcast at a different time. If you get the Kayo Basic or Premium plans, you can always share the cost with friends or family.
Kayo Sports review: pricing
There was a time when we would have said pricing was one of Kayo Sports' most redeeming qualities, but price hikes have been taking place quite frequently. However, it's still a lot more affordable than a Foxtel sports package and, until September 25, 2023, includes a 7-day free trial. This free trial will no longer be available for new customers from September 26, with the cheapest tier that offers a single stream costing AU$25 a month.
If that won't cut it for you, the next tier is priced at AU$30 (it was AU$25 at launch, then increased to AU$27.50), which gets you two simultaneous streams, or you can take it up another notch for AU$35 per month and watch three simultaneous streams across three devices. By comparison, to watch the exact same content on Foxtel, you'd be shelling out AU$54 instead.
And the best part, there's no lock-in contract, so you can cancel any time.
Another comparison is Stan Sport. This is an add-on to the Nine Network's Stan streaming service, so you'll be paying for both (a total of AU$20/m for the basic package) and get sports that Nine has broadcast rights to. So the value for money here isn't as good when compared to Kayo. However, tennis fans would be better off with Stan Sport as no grand slams are broadcast on Kayo.
Another good thing about Kayo is that there's no limit on the number of devices you can register to your account. And, unlike Netflix, the plan you choose has no impact on the streaming picture quality. Kayo streams in 1080p by default, and will automatically scale down if your home broadband or mobile data connection can't take the load.
That's decent bang for your buck for sports-loving families or if you can split the subscription with a friend. If it's for you alone, the AU$25 tier can make a dent on your monthly budget if you've already signed up for other (non-sports) streaming services.
The one real caveat to that value equation is that you've really got to be someone who enjoys a variety of different sports. If you're a keen on cricket and don't particularly care about football or tennis or footy, for example, then Kayo may not be right for you. After all, there's nothing else available on Kayo but sports.
A free tier called Kayo Freebies was introduced in January 2021 and can be accessed for free by new customers after setting up an account. However, the content you'll have access to is very limited.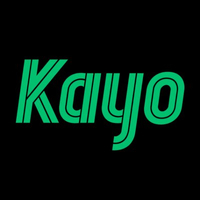 Kayo Sports One | 7-day free trial, then AU$25p/m
Kayo's first tier, or the One plan lets you stream sports on a single device, with no lock-in contract. If you decide you want to stream to more devices at a later date, you can upgrade to the Basic or Premium packages below.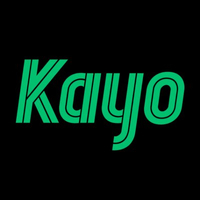 Kayo Sports Basic Plan | 7-day free trial, then AU$30p/m
Kayo's second tier is called the Basic plan and it allows you for two simultaneous streams on two different devices. As with the One plan, you can always swap to the cheaper option or bump up to the next tier. There are no lock-in contracts stopping you from cancelling any time either.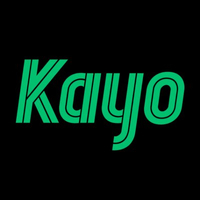 Kayo Sports Premium Package | 7-day free trial, then $35/m
The Premium package lets you stream all the sports you want across three devices with no lock-in contract. It's the same content as the Basic package, with the same image quality. Sign up now.
Telstra has a partnership with the streaming service to make it easier to pay for Kayo Sports. The telco's customers who have subscribed to the service can add their sports bill to their Telstra one, keeping payments in one place. Customers who choose to do this still get all the features Kayo promises, and is open to both new and existing Telstra customers.
Kayo Sports review: compatibility
With so many streaming services already available, most of us aren't strangers to the various devices that let us watch our favourite shows and movies seamlessly. And, as with any new service in town, its ability to stream through different devices is important.
Kayo Sports thankfully hit the ground running. At launch it was compatible with a variety of devices and web browsers. If you watch your sports on the computer, then Kayo will play nice on Chrome, Firefox, Microsoft Edge and Safari. However, if you prefer to watch while on the move, it has its own dedicated iOS and Android apps to watch on smartphones or tablets.
Prefer to be a couch potato while cheering on your favourite athlete or team? At launch, Kayo had you covered on Apple TV, Telstra TV and Google Chromecast. As of February 2019, though, Kayo Sport was available to stream directly on smart televisions running on Android TV. Sony Bravia users will find Kayo Sports listed as a featured app (like Netflix or YouTube), giving customers one-click access to their favourite sports, and the app is also available on some Samsung smart TVs. However, not all smart tellies have the app yet.
Other Google-powered devices like the Nvidia Shield, Nexus Player, Mi Box and Amazon Fire TV are also supported, as long as they're running Android TV OS 7.0 or newer.
Streaming via game consoles is still in the pipelines with no confirmed timeline.
Not all the features will work on every device, however. For example, Kayo's signature Split View works on Apple TV, but you won't be able to enjoy it while casting (more on this later).
Kayo Sports review: content
With over 50 sports to choose from, there's a lot to watch on Kayo Sports. It is, quite literally, the Netflix of sports. That said, it's an almost-mirror image of what you'll get on Foxtel's sports packs – which is perhaps not surprising as it retains the same streaming and broadcast rights as its older pay-TV sibling.
That means you'll get all seven of the Fox Sports channels, plus the Fox Sports news stream, the three beIN Sports options and the two ESPN ones you'll see on Foxtel.
Kayo does have some omissions, however, with no access to the three Premier League Club channels, namely Liverpool TV, Chelsea TV and Manchester United TV (these cost extra on Foxtel Now in any case), the three Sky Racing channels or Eurosport. There's also no grand slam tennis on Kayo.
If you can live without those, you've still got streams of 50-plus sports to choose from, including live broadcast of big-ticket events like Formula 1, NRL, AFL, international cricket, World Surf League and more. There's usually plenty happening live, but you also have on-demand access to a variety of replays of previous games, typically from the last year or so.
With access to the main Fox Sports channel as well as ESPN, you also get to watch the shows and documentaries available on those channels. Kayo doesn't, however, rebroadcast any sports that are free-to-air exclusives. And as yet, there is no word on whether Kayo has plans to produce any of its own original content or not.
Kayo does have some advantages over Foxtel, too. For example, Kayo has short videos called 'Kayo Minis'. These are essentially bite-sized match replays that take you straight to the highlights, making them perfect for the time-strapped fan who can't sit through an entire event, or who's looking to quickly catch up while on the go.
Another advantage Kayo offers to sports fan is the new Kayo Freebies free subscription tier. The major caveat of this tier is the limited content on available. It is currently restricted to a mix of live and on-demand videos, with selected V8 Supercars races and select domestic football matches from the W-League and A-League available live. A few sports shows and documentaries are also available on the Freebies tier. This will be expanded to more sports in the future but will always remain limited.
While it's not suitable for a diehard sports fan, Kayo Freebies is definitely a great way to try the platform for more than its 7-day free trial to see if it's something you'll be willing to pay for.
Kayo Sports also has additional pay-per-view content accessed via its Main Event subsite. This gives you live and on-demand streams of big boxing matches, plus UFC and WWE fights.
Kayo Sports review: features
Kayo was made for the ardent sports fan. Like the platform's own site says, Kayo has "more moves than Messi" and its features are truly game-changing, designed to make any sports fan happy.
In fact, some of the features on Kayo aren't available on any other streaming platform. At launch, the following features were already available on Kayo, making it the most feature-packed service available in Australia:
Picture-in-picture video: This might be the bane of every Aussie boss at the workplace but this feature allows you to continue watching your favourite sport while you're doing other things. Don't be surprised if you end up having your colleagues surround your desk when a big-ticket event is being played out live.
SplitView: Unlike other streaming services, Kayo will allow you to watch multiple streams at the same time. The limit is four streams if you're using a web browser on your PC, and two streams on smaller, handheld devices. There are multiple templates to choose from, available at the top of a video pane.
Key Moments: When watching a match, just move your mouse cursor (or your finger when using a mobile device) over the video and you'll see a green bar show up at the bottom of the video pane. That's a timeline of every key moment or highlight during the match. Click on any of the spots on the timeline and you'll go straight to the wicket that fell, the try that happened, or the goal you may have missed.
No Spoilers: Kayo understands that the best way to watch sports is on the edge of your seat, not knowing what's about to happen. So, if you're watching a replay of a match you missed, this feature will remove scores or any revealing moments, giving you the impression you're watching it live.
Notifications: If you're keen on keeping tabs on your favourite teams in real time, this is a handy feature indeed. If you've already preselected your favourites during the Kayo Sports setup process, you can head to the 'My favourites' section under the account tab in the menu. You'll be notified when your teams are about to start a match.
Match centre: Available under the menu below the main event, the match centre aggregates Kayo Mini videos, highlights, analysis and more.
Choose your speed: One of the controls on each video is the ability to adjust the speed at which you want to watch a match. You can watch the entire thing in slo-mo or choose to speed things up to twice the actual speed.
Multiple camera angles: This was promised when Kayo first launch but, at the time of writing, is still a no-show. We're hoping it will arrive well before the summer of Australian sports ends for the year.
It's took Kayo almost a year to add one feature we'd been clamouring for: a search bar. Until September 2019, there was no way to find a specific program on the platform. Thankfully there is one now on the browser version – although still in beta – but Kayo has confirmed it will be rolling out to other supported devices soon.
Another interesting addition made in late 2019 to Kayo's already-impressive feature list was Interactive Stats. This feature is for the ardent fan who wants live stats while watching a game, offering insights and analyses during different stages. The stats will also be displayed if you ware watching a replay of a game. However, at this stage, Interactive Stats are only available for cricket, AFL, NRL, A-League and Super Rugby.
The latest feature to be added to Kayo Sports is the different playback speed options. You can move at 2x or 3x speeds and that's the only way to fast forward to a specific spot without the TV app hanging. You can use the fast forward button on your TV's remove, but this moves you forward just 5 minutes at a time and, if done a few times to get to, say, the 15- or 20-minute mark of a program, can make the TV app hang or crash. Sliding forward on the desktop or mobile app, however, is smooth.
Kayo Sports review: user experience
Due to widespread demand and pressure from sports fans, Kayo launched in beta in November 2018. Even then, it came chock full of features, although it was just available on a browser. The full public release came soon after and you can now stream your favourite sports across a number of devices, with more to come.
If you're familiar with Netflix, you'll find the interface relatively easy to navigate around. The setup is similar as well. When you've signed up, like Netflix, you're asked to choose your favourite sports, and you can also select your favourite teams as well. That gives Kayo's algorithm an idea of what to recommend when you head to the home page.
The home page is also very Netflix-esque, with the live and upcoming events available right up top, followed by the replays Kayo thinks you'd be interested in.
If a match is ongoing, it's displayed on the home page well with the option to start watching from the beginning or live displayed in prominent buttons. The live channels from Fox Sports and ESPN, however, are right at the bottom of the page.
If you're watching multiple programs using SplitView on a browser, it's easy to move things around. Just drag the event you want as your main window to replace the previous one and they'll swap spots. Click on a video in SplitView and you mute/unmute sound, letting the audio of another window take over.
Keep in mind, though, that the controls will disappear when watching in SplitView. If you're on a browser, you need to right-click on the video and chose the "show controls" option to bring them back up again.
There's no way to cast SplitView's multiple windows to your TV when you're using a Google Chromecast, but you can still use it – kind of. If you're using Kayo's web browser interface with multiple SplitView streams, you can send the main window to your Chromecast and the others streams will keep playing in your browser – albeit sans sound. If you want to swap what's playing on the Chromecast, you do have to stop the stream and then use the browser interface to specify the one you'd like to watch next instead. This, though, is really a limitation of the Chromecast and not Kayo Sports.
During our initial testing when Kayo first launched publicly, we found buffering to be the most common (although relatively minor) irritant. It happened often but it was a split-second blip in audio that, for the most part, can be ignored. That, though, seems to be a thing of the past, and the only time you'll face this issue is if your own internet speed isn't sufficient to support Kayo's streaming.
As with other streaming services, if your internet speed drops for some reason Kayo will automatically adjust and lower image quality to match – so you may occasionally see some pixelated images – but we found this clears up as soon as our connection wasn't overloaded. The most common times we experience this was when using SplitView to watch multiple streams – and it happened even on a 100Mbps NBN connection.
That said, picture quality at 1080p is sharp and clear with absolutely no sign of pixelation, and a new stream hits 1080p pretty much from the ground running.
The biggest complaint we had when Kayo first launched was the lack of a search function. If you wanted to watch something specific, you'd have to go through everything on the homepage and find it.
It's took a while but Kayo now has a search bar which appears when you click on the magnifying glass icon on the top right corner of the homepage. You start typing out the name of a sport or a specific program and all available options will appear in a grid below the search bar. It's also available on TV platforms but it does seem quite hit and miss when used.
The other feature we need to discuss Interactive Stats and it's easy to locate them – provided you're watching cricket, NRL, AFL, Super Rugby or A-League. When the live stream begins, you'll see an icon with three dots on the right edge of the video pane. Click that and a new section opens up, giving you live statistics and analysis on the game you're watching. Interactive Stats is also available on replays for the aforementioned sports and we're hoping they come to all the other sports available on Kayo. Keep in mind that the stats pane on the right will shrink your video window.
Should I subscribe to Kayo Sports?
So, is Kayo right for you? That will depend on what kind of a sports fan you are. If you can live without access to the English Premier League, then Kayo might be right for you. If, however, that's a make-or-break event, then you're better off spending more on a Foxtel Sports pack. You'll also need to be happy with the fact that you can't stream anything that Foxtel doesn't have the broadcast rights for, like say, the tennis at Brisbane International or any of the grand slams (for which the Nine Network hold the rights).
You're also not going to get 4K content. If you're both a sports junkie and you're OK with those few caveats, then Kayo is for you if you can afford it. It's price, while cheaper than getting a Foxtel sports pack, can be prohibitive considering how expensive everything is and can prove to too high if you're bearing the brunt yourself.
The service is packed to the rafters with features you currently won't find elsewhere, and generally performs well, even during big-ticket events. We've been keeping up with Kayo since its launch in 2018 and, so far, haven't really found much to complain about except for the price hikes and loss of the free trial. The service delivers a great package of content for Aussie sports lovers at a more reasonable price than regular Foxtel but if you already have a bevy of other streaming services to pay for, Kayo could become expensive even on the base tier.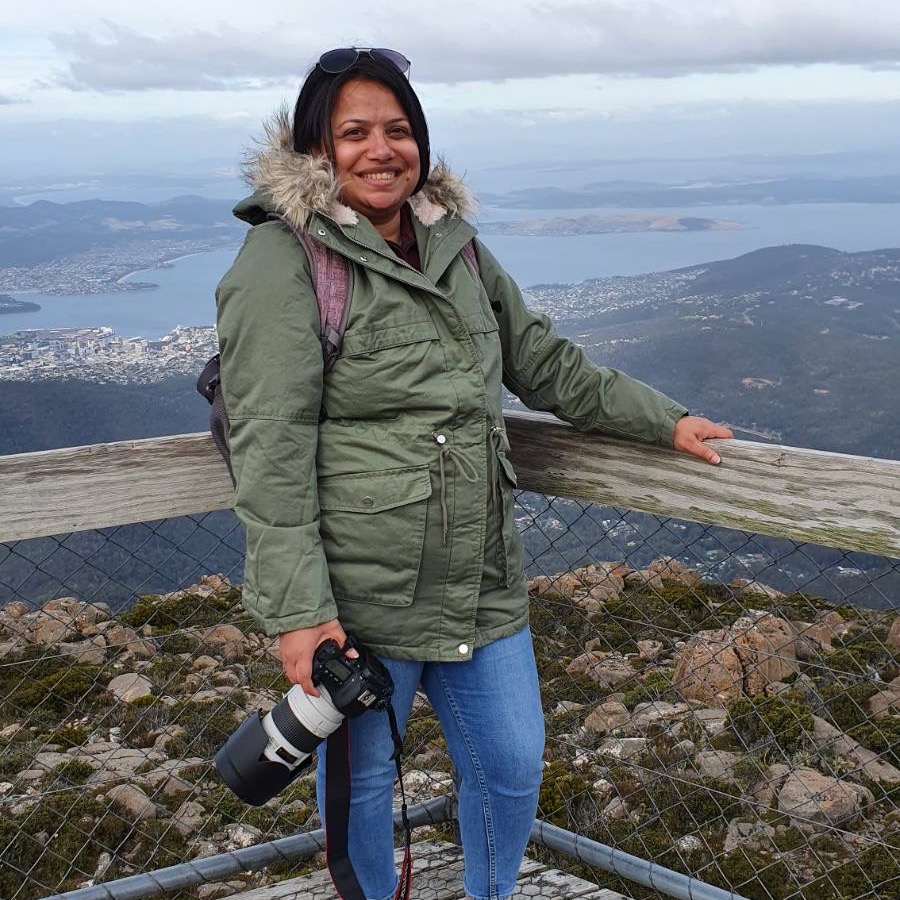 Sharmishta is TechRadar's APAC Managing Editor and loves all things photography, something she discovered while chasing monkeys in the wilds of India (she studied to be a primatologist but has since left monkey business behind). While she's happiest with a camera in her hand, she's also an avid reader and has become a passionate proponent of ereaders, having appeared on Singaporean radio to talk about the convenience of these underrated devices. When she's not testing camera kits or the latest in e-paper tablets, she's discovering the joys and foibles of smart home gizmos. She's also the Australian Managing Editor of Digital Camera World and, if that wasn't enough, she contributes to T3 and Tom's Guide, while also working on two of Future's photography print magazines Down Under.