5 things to consider when buying a Dyson vacuum cleaner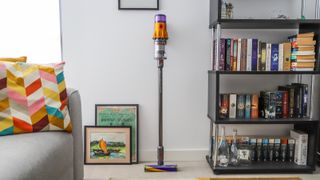 (Image credit: TechRadar)
You're looking for a Dyson vacuum cleaner because you've heard they're some of the best vacuum cleaners you can buy, right? Renowned for their build quality, impressive power and innovative designs, it's no wonder they're highly sought after. Yet the range of Dyson vacuum cleaners is vast and choosing which model to go for, let alone the features to consider, can be overwhelming.
Each Dyson vacuum cleaner in the range brings something different to your floor-cleaning arsenal, but there are some key things to look out for that are applicable to all vacuum cleaners that are useful to know before you splash the cash. There's no denying that Dyson cleaners are some of the most expensive on the market, so you'll want to ensure you invest your money wisely.
To help you make a decision about whether a cordless or corded, stick or upright Dyson vacuum cleaner is for you, here are five things to consider before making your purchase. Once you've chosen your new vacuum cleaner, don't forget to read our guide on how to vacuum to get the best out of your new cleaner.
1. Do you want a cordless or corded model?
Answering this question will reduce your options of Dyson vacuum cleaner by almost halve. Notably, the majority of the Dyson range is cordless; but the corded vacuum cleaners are rather beastly in terms of durability and power, making this a tough call.
In general, the corded Dyson models are better suited to larger homes, predominantly carpeted and with pets in residence. These are some of the best upright vacuum cleaners, which Dyson claims clean deep-pile carpets better than any other upright vacuum with detangling features. The Dyson Ball Animal 3 Upright Vacuum for $499.99 on Amazon, for example, removes dirt, allergens and pet hair from around the home thanks to its impressive suction and ability to remove hair from the brushbar. It arrives with a tool for removing pet hair from upholstery and another tool for grooming medium to long-haired pets. This particular model also has a large 1.79-quart / 1.7-liter capacity, which is a case for all corded Dyson vacuums.
On the other hand, Dyson's cordless models offer the freedom to clean anywhere inside or outside of the home. They're lightweight and incredibly versatile machines that, along with the accompanying attachments, can tackle dirt in areas high and low. Most of these cordless vacuums deliver a battery life of up to 60 minutes, and will take up to 5 hours to fully recharge. However, note that the dust bin capacities are generally smaller than that of a corded cleaner, so more frequent trips to the trash for emptying will be required.
That said, the Dyson Outsize is one of the appliances that you'll find in our home. Its 1.79-quart / 1.7-liter bin comes in at 150% bigger than the standard Dyson V11, and is probably the only cordless vacuum cleaner we've seen offering such generous capacity. As with all the other Dyson cordless vacuum cleaners, it can also easily convert into a smaller handheld vacuum cleaner for vacuuming the stairs and reaching up into the corners of a ceiling. Plus, if space is limited, cordless vacuum cleaners can be stored wall-mounted inside of a cupboard, to ensure they're out of the way.
2. Are you looking for an upright, stick or canister vacuum?
Unlike some of the best cordless vacuum cleaners, corded stick vacuum cleaners or, indeed, cordless upright vacuums aren't an option. What you have to choose from are corded upright, cordless stick and canister Dyson vacuum cleaners – although the latter only gives you the Dyson Big Ball Multi Floor in the US, which is seldom in stock.
As we've already explored, Dyson upright vacuum cleaners are bigger and more powerful than the cordless stick vacuums in the range, although the latter are the more flexible and versatile option of the two. The Dyson canister vacuum cleaners are corded with a 2.3-quart / 2.18-liter bin, with the main point of difference being the long-reach wand that can stretch to 50-inches for accessing high places.
3. What do you want to vacuum?
The likelihood is that you'll mainly be using your new vacuum to clean the floors in your home. However, there may be times when you'll need it to remove dust on the top of the skirting, for example, or rid some cobwebs in the corners of the ceiling. Those who wish to prioritize floor cleaning should consider the Dyson Ball Multi Floor Upright Vacuum for $399.99 on Amazon in the US, or the Dyson Ball Animal Multi Floor for £379.99 in the UK since this model is suitable for use on carpets and hard floors, plus it has a hose and wand release for cleaning up high and under furniture for those occasions you need it.
Homes with predominately hard floors may need to consider a more advanced option, one that reveals hidden dust and has a fluffy head attachment to avoid any risk of damage caused by bristles to the floor. The Dyson V15 for $749.99 on Amazon US / £589.90 on Amazon UK is the brand's latest and most intelligent cordless vacuum cleaner, optimizing the level of suction and run-time based on the amount of dust on the floor. Of course, this model can also be used on carpets or out in the car if you need the versatility. A more specific vacuum cleaner for hard floors is the Dyson Omni-Glide priced at $499.99 / £349.99 at Dyson, which has been engineered to glide effortlessly around obstacles and tight spaces.
Ultimately, if you want the option to quickly vacuum or dust around the home and / or car then a cordless vacuum cleaner is hands-down the best type of model for the job, whereas an upright or canister vacuum is more suited to staying inside the home, tackling jobs mainly at ground level.
4. Ease of use and maintenance
If you'll predominately be using a Dyson vacuum cleaner to clean your floors, then design, ease of use and maintenance will be important factors to consider.
Upright vacuum cleaners can weigh between 17-18lbs, whereas their cordless counterparts sit between 5-8lbs. Both the upright and canister Dyson vacuum cleaners offer a large bin capacity for less frequent bin emptying, while the upright model has a ball and the canister vacuum cleaner is on large wheels to help navigate around obstacles. However, it can be tricky to vacuum under furniture or get into tights spots with these models.
If you're going to be running up and down the stairs with a vacuum cleaner then opting for a cordless Dyson vacuum cleaner is likely to be the most convenient choice.
As we found when comparing bagged vs bagless vacuums, you'll need to regularly wipe down the bin and outside of bagless Dyson vacuums to keep it in top-top condition. Depending on the size of the bin, you'll also need to be careful not to create a dust cloud when emptying, while in the longer-term also regularly rinsing the filters and freeing any hair and / or blockages – this might happen sooner than you think with a cordless vacuum, as a result of the smaller parts.
5. How much are you looking to spend?
There's no secret that Dyson cleaners sit at the more premium-end of the vacuum cleaner market. One of the brand's biggest rivals is Shark, which has a range of comparable models to Dyson that come in at almost half the price – although they do lack some of the bells and whistles such as fluffy heads and dust highlighting.
The more affordable Dyson vacuum cleaners are the upright vacuums with prices starting from $399.99 for the Dyson Ball Animal 3 in the US / £279.99 for the Dyson Ball Animal in the UK, to $599.99 for the Dyson Ball Animal 2 Total Clean in the US / £429.99 for the Dyson Ball Animal Complete in the UK . For a cordless Dyson vacuum cleaner, you'll be looking at spending anything between $449.99 in the US or £329.99 in the UK for the Dyson V8 to $949.99 for the Dyson Outsize+ in the US or £659.99 for the Dyson V15 Detect Extra in the UK.
It's worth keeping an eye out for events such as Black Friday to bag a Dyson Black Friday deal, as well as checking back at the Dyson website for exclusive offers and price reductions. Also, look for the latest Dyson promo codes to see how you can save on certain models.
Sign up to receive daily breaking news, reviews, opinion, analysis, deals and more from the world of tech.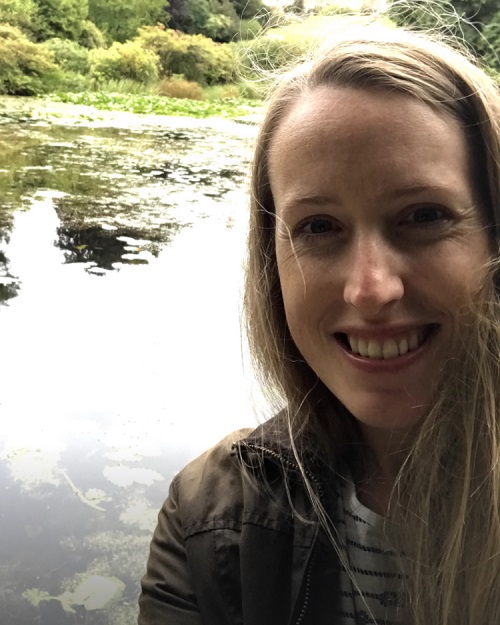 Jennifer Oksien is TechRadar's Homes Editor. Jennifer (Jenny) has over a decade of experience as a digital product writer specialising in appliances, smart tech and mattresses for some of the UKs leading retailers and magazine titles such as Real Homes, Ideal Home and Livingetc. Generally, you'll find her watching the latest Netflix series, digging around in the garden or attempting to make a cake that is edible.