Bagged vs bagless vacuums: which is best for you?
Surprisingly, there's a big difference
Bagged or bagless? Bagged
Capacity: 6 litres
Cord length: 87ft / 26.8m
Weight: 7.5kg / 16lbs

This bagged vacuum cleaner is the smallest canister vacuum in the Numatic Henry range. On test, we found that no mess was too big for it, with the vacuum remaining unfazed by even by the rubble that landed in front of it. It comes with crevice, dusting and brush tools for detailed cleaning, although we mainly use it with the combi floor tool on carpeted and hard floors.
For
Large capacity
Great suction
Long power cord
Against
Big to store
Has some weight to it
Bags are an expense
Bagged or bagless? Bagless
Capacity: 2 litres
Cord length: 4.67ft / 1.4m
Weight: 10.2lbs / 4.6kg
The Bissell Zing is a lightweight, easy to maneuver canister vacuum cleaner. As a bagless model, there are no ongoing costs in the form of replacement bags, and the dirt cup is relatively easy to empty. The capacity is small, though, so regular emptying is required. In addition, its power cord is short, and reviewers didn't find its performance great on carpet.
For
Lightweight
Good for all floors
Easy to use
Against
Small capacity
Short power cord
Not-so-great on carpet
When comparing bagged vs bagless vacuums, the differences between them go far beyond the obvious, and these aren't very well known. To help you in your search to find the best vacuum cleaner for the home, we've looked at the pros and cons of both bagged and bagless models, and within that frame both corded and cordless vacuums, to provide the key differences between the two.
Whichever option you choose, the fundamentals of how to vacuum remain the same. The two vacuum cleaners we compare (above) are just two examples of the types of bagged and bagless vacuum cleaners available. Read on to find out more.
Bagged vs bagless vacuums: key similarities and differences
Bagged vacuum cleaners have a bag to dispose of when full, whereas a bagless vacuum (often) has a canister to empty
Bagged vacuum cleaners generally have a larger capacity than bagless vacuum cleaners
Both bagged and bagless cleaners are available as cordless and corded models
Bagged vacuums: strengths and weakness
Strengths
Good for allergies – Vacuum bags are sealed when you come to remove them, meaning that no dust or airborne allergens will be released back into the air to trigger unwanted reactions.
Mess-free to empty – a self-sealing bag also means that no dust or debris is likely to escape when you remove it. There's also no need to empty the bag so it's quick and easy to throw into the trash too.
Generally come with large capacities – Vacuum bags tend to hold a lot more dirt than bagless vacuum cleaners, which means that you won't have to empty them as often. Some bags can last for months without needing to be replaced, whereas a bagless vacuum cleaner will ideally require emptying after every use, so it's ready to go next time
Less cleaning of the vacuum required – It may seem obvious, but since the dirt in a bagged vacuum cleaner is contained within the bag, when it comes to emptying, you're unlikely to leave any behind, as you may do with a bagless vacuum cleaner. In addition, a bagged model will also look cleaner and tidier because you won't be viewing any mess through a transparent canister; it's all neatly hidden away in a bag.
Weaknesses
Costs (a little) more money – Although some bagged vacuum cleaners come with a couple of bags in the box, once these have been used you'll need to buy replacements. While they won't set you back much, the ongoing cost remains a consideration –especially since such a cost can be avoided with a bagless vacuum.
Not so great for the environment – When you dispose of the vacuum bag, it will be thrown into the trash and therefore not recycled. Note that the majority of materials used to make these bags are non-recyclable and non-recycled, too.
Bag availability is limited – Oftentimes, you'll be limited as to where you can buy replacement bags for your bagged vacuum cleaner. It's likely to be direct from the brand itself.
Options for cordless vacuums limited – The majority of bagged vacuum cleaners are canister or upright models as a result of the size of the bag. Having said that, we are starting to see brands such as Numatic Henry add cordless stick vacuum cleaners to its range; but you are limited on choice.
Bagless vacuums: strengths and weaknesses
Strengths
Can see when it's full – It's rare to find a bagless vacuum that notifies you when it's full or needs emptying, so having a transparent canister is useful. It's also strangely satisfying to be able to see the dirt the vacuum has collected. In addition, the transparent canister provides a useful way to see if something isn't working as it should; if there's a blockage or fault somewhere, you won't see the dirt collect in the vessel.
Cheaper maintenance – Going bagless saves you both time and money. You don't have to fork out for replacement bags, nor do you have to spend time finding them in the first place.
Better for the environment – With no bag to dispose of, you won't be responsible for putting non-recyclable bags into the trash and subsequently into the ground.
Weaknesses
Messy to empty – This is one of the biggest downsides of a bagless vacuum. Emptying the canister can often be messy, releasing a lot of dust back over surfaces again. This isn't great for allergy-sufferers, nor is it for your morale to see dirt and debris you've just spent time vacuuming empty itself back onto the floor.
Will need emptying more often _ Bagless vacuum cleaners generally have smaller capacities than bagged vacuum cleaners. As such, you'll need to empty their contents more frequently, perhaps even after each clean.
More prone to blockages – Bagless cleaners tend to be more nimble and therefore more compact with smaller parts, which can become easily blocked. Dust and debris can become lodged in the canister and can be tricky to access and remove
Less robust than bagged vacuums – Being more compact and portable than bagged vacuum cleaners, the bagless vacuum isn't suitable for tackling larger debris such as that left behind after a spot of DIY, for example.
Takes up more storage space - Bagless vacuums tend to come with a lot more attachments for the more detailed cleaning jobs around the home. With the bagless vacuum cleaners generally being smaller than their bagged rivals, onboard storage of the attachments is not an option, so more space to store the vacuum cleaner and attachments will be required.
More involved maintenance – Filters on a bagless vacuum are generally more tricky to find and, being smaller, will demand more regular rinsing due to the smaller surface area. With debris gathering in a canister as opposed to a bag, your bagless vacuum cleaner will require a regular wipe-clean of both the inside and outside of the canister too. This will also be the case for the various attachments in order to keep a bagless vacuum cleaner in tip-top condition.
Bagged vs bagless vacuums: how we compare
We put bagged and bagless vacuum cleaners through the same set of tests, although in terms of maintenance, their needs will differ some.
First we see how easy a model is to set up, thereafter using the appliance to clean a variety of surfaces around the home to ensure use of the majority (if not all) of the attachments. Then we'll remove its bag or empty the canister, removing any hair or other debris that has become entangled, in the case of the latter. If we're reviewing the vacuum cleaners for a few months, then models may also go through a filter clean or change and removal of a blockage.
Having tested a particular model, we may compare its performance to other cleaners we've tested, since our experience has shown us that all clean in different ways and we all have homes that demand different levels of attention.
Bagged vs bagless vacuums: range
Bagged vacuum cleaners have been around far longer than their bagless vacuum counterparts. The very first vacuum cleaner was launched in 1901 and it was horse-drawn, petrol-powered unit that required six people to operate it, using hoses and nozzles to suck out air through a filter. Dirt collected could be seen in a glass chamber inside the machine.
Brands such as Hoover and Electrolux took the original vacuum cleaner and made it smaller, more portable and more affordable. The idea of an electric broomstick-like cleaner with a cloth filter and dust-collection bag attached to a long handle was sold to William Hoover in 1908, and the design of a bagged upright vacuum cleaner has remained unchanged to this day.
The Hoover Complete Performance corded bagged upright vacuum cleaner can be picked up for $154.99 on Amazon, while the Hoover bagged cylinder pet vacuum cleaner costs £149 direct from the brand. These are some of the more affordable Hoover bagged vacuum cleaners we could find – which are a lot cheaper than bagless models but limited in range.
Another brand of bagged vacuum cleaners of which we're big fans is Numatic Henry. These robust, friendly-looking vacuum cleaners are brilliant for all manner of vacuum cleaning. More difficult to get hold of in the US, we have found a few models on Amazon; but you'll be spending between $300-$900. In the UK, you'd be best heading to myhenry.com. The range is all bagged with capacities between 1 and 1 litres, and prices between £149.99 and £249.99. The brand has also launched the first bagged corded stick vacuum (that we're aware of), the Henry Quick, which impressed in our review.
You get a much wider choice of opting for bagless vacuum cleaners, with prices starting from as little as $54.99 for the Dirt Devil Vibe 3-in-1 vacuum cleaner. However, there are also models at the top end that come in at a more eye-watering price of up to $1000 / £822 / AU$1446. The Dyson V15 sits somewhere in the middle at $749 /£499 / AU$1083; it's one of the most popular vacuum cleaners with our readers, and performed brilliantly when we reviewed it.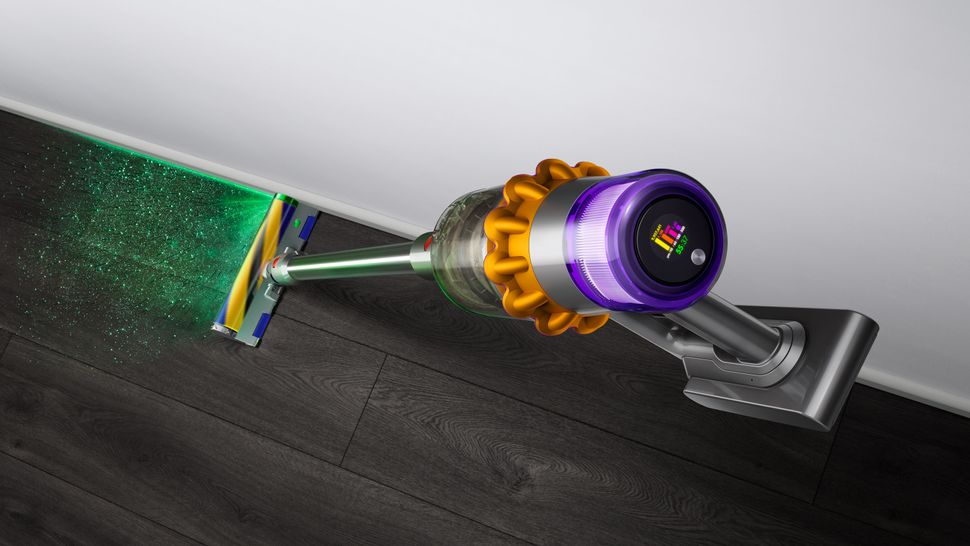 Aside from bagless stick vacuum cleaners, you can also choose between canister, upright and handheld vacuum cleaners. These all differ vastly in size and ability, but where they're the same is that there's no bag for collecting the dirt; all debris is sucked into canister, which you empty once it is full.
Then, of course, there are the best robot vacuums to consider. These rarely have a bag to dispose of; they, too, feature a dust cup or canister. One of the advantages of a robot vacuum cleaner is that you'll be notified via the accompanying app when the cleaner requires emptying.
The capacity of a robot vacuum cleaner is usually no greater than 14oz / 0.4 liters, with models ranging in price from $299 / £149.99 / AU$432 for the Trifo Emma to $1,099.99 / £1,499.99 / AU$2,899 for the iRobot Roomba S9 Plus.
Bagged vs bagless vacuums: which should you buy?
The answer to that question depends on your specific needs and requirements. A bagged vacuum cleaner is almost always likely to be the best option for those who suffer with allergies, those requiring a vacuum for the more heavy-duty cleaning, or those who are averse to getting their hands dirty to remove blockages. On the other hand, a bagless vacuum would be more suitable for those looking for a nimble, lightweight and versatile cleaner for use on multiple surfaces in and around the home.
If you're still unsure about the type of cleaner to opt for, read some reviews and customer reviews of the product before you buy. It could also be worth popping into a store (if you can) to get a feel for a vacuum cleaner before making a decision.
Sign up to receive daily breaking news, reviews, opinion, analysis, deals and more from the world of tech.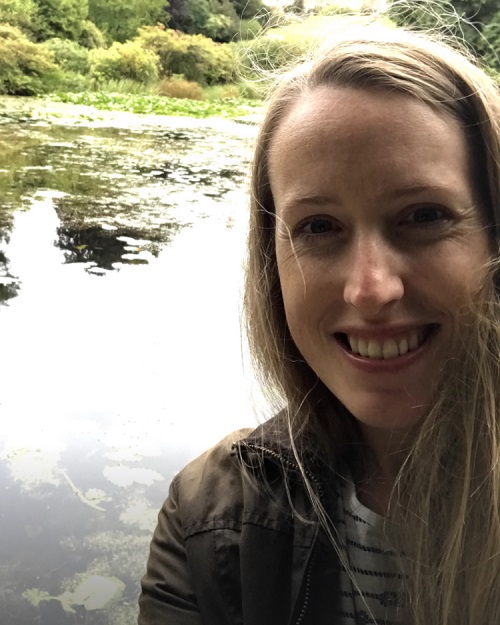 Jennifer Oksien is TechRadar's Homes Editor. Jennifer (Jenny) has over a decade of experience as a digital product writer specialising in appliances, smart tech and mattresses for some of the UKs leading retailers and magazine titles such as Real Homes, Ideal Home and Livingetc. Generally, you'll find her watching the latest Netflix series, digging around in the garden or attempting to make a cake that is edible.