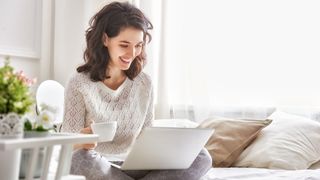 (Image credit: Shutterstock)
Looking at your humble laptop, you may not think it has the power to change your life.
But there are so many amazing things you can do on a portable computer, and many of them can help you do more than you could ever imagine.
In this article we'll look at some of the ways your trusty laptop can open new avenues in your life, from getting you that dream job to keeping your prized keepsakes safe for good.
1. Keep in touch with people around the world
If you live far away from friends and family, that does not mean you cannot stay in touch. Thanks to your laptop's built-in webcam and an app like Skype, you can have a video call with loved ones wherever they are. If you prefer to send text messages, you can do that too with apps such as WhatsApp and Facebook Messenger, both of which have desktop versions you can use on your laptop.
And that's not forgetting email apps, which let you attach files and photos to your messages. That means you can keep up with your relatives' house move or your new grandchild even if you cannot be there in person. With modern processors like the 10th gen Intel® Core™ series, your laptop can easily handle sending and receiving video in stunning 1080p (and higher) resolutions.
2. Keep your cherished memories safe
There is nothing worse than losing a treasured memento, but with a laptop at your disposal, that need never happen. One of the easiest ways to do this is to use an online backup app. These apps save all your files to an off-site server, meaning if your laptop dies you can still re-download them. Windows 10 even comes with OneDrive built-in.
Alternatively, you could buy an external drive and regularly copy your files to that. If you make sure to scan in your physical documents and pictures as well, you will have all your key files stored in one place, making them easier to find.
3. Make life easier for yourself
One thing laptops really excel at is automating repetitive or boring tasks. For example, instead of resizing all your photos ready to be printed, you can get a program to do it. This not only saves you time, but also ensures everything undergoes the same treatment, eliminating mistakes and slip-ups.
You can also use Windows 10's built-in Photos app to organize your digital photographs, as well automatically edit them so that they look their very best - with just a click of a button.
There are other uses for automation, for example you could take details from your address book and print out parcel labels. Laptops can therefore be a great way to simplify your life.
4. Learn new skills
Want to learn a new skill? Your laptop is one of the best tools to help you do that. There are plenty of online learning websites stacked full of great courses, many of which are provided by world-class universities.
But unlike these physical institutions, online learning comes at a far cheaper price and allows you to learn wherever you take your laptop, meaning you will not have to shell out thousands or move to a new city.
There are also some brilliant YouTube channels that can help you learn a new skill for free!
5. Create a professional C.V.
If you are trying to get a new job, one of the most important factors is a professional-looking C.V. Luckily, your laptop is well-suited to this task.
You could use an app like Microsoft Word or Adobe InDesign to create your own resumé, but that is not always necessary. Microsoft has an excellent library of C.V. templates ready to use, for example – all you need to do is enter your details.
6. Work from anywhere
A key benefit of your laptop is its portability, and that could be a massive advantage if you want to work for yourself. For example, if your work involves lots of writing, all you need is a laptop and a free word processing app.
There are plenty of other jobs that you can do on the go with a laptop. If you are a photographer, you can bring your laptop to the shoot and edit your photos as soon as you take them – no more waiting until you get home or sending prints off to be developed.
An increasing number of us are now working from home, and a laptop is the perfect tool for that. They are small enough that you don't have to have a dedicated home office or desk, and they're easily portable so you can work from any room in your home - and even the garden. New powerful Intel processors are more energy efficient than ever, allowing for great performance on the go whilst extending your battery life, and enabling you to work for longer without needing to plug in.
7. Write a novel
Many of us dream of writing a great novel, but with a laptop and a great writing app, that can become a reality. Use a laptop and you can write pages whenever and wherever you have a few spare moments, whether that is on your lunch break or on holiday.
Not sure where to start? The internet is full of resources to help you get writing, and you can access them from anywhere that has an internet connection. There are also plenty of great productivity apps that will get you focused and finished in no time.
8. Organize your time
Speaking of productivity apps, these are much more useful than just writing a novel – they can get you more organized than you have ever been. There are many superb apps for calendars, reminders, and task management, all of which you can access from your laptop.
That means you no longer need to rely on scattered physical objects like wall charts and notebooks, all of which may be in different places and contain different ideas. Centralizing everything helps you stay on top of your tasks, and a laptop is perfect for doing just that.
9. Work faster with digital assistants
Feeling a bit overwhelmed by your laptop? A digital assistant can help. If you use Windows 10, you already have one called Cortana built in. You can ask it to open apps for you, set reminders, manage your upcoming appointments, and more. You can even do all this with just your voice.
You can also ask Cortana for help. For example, if you are visiting friends and want to find a good place to eat, just ask Cortana. Not sure where you saved that important file? Just ask Cortana. It is a great problem solver included with your laptop.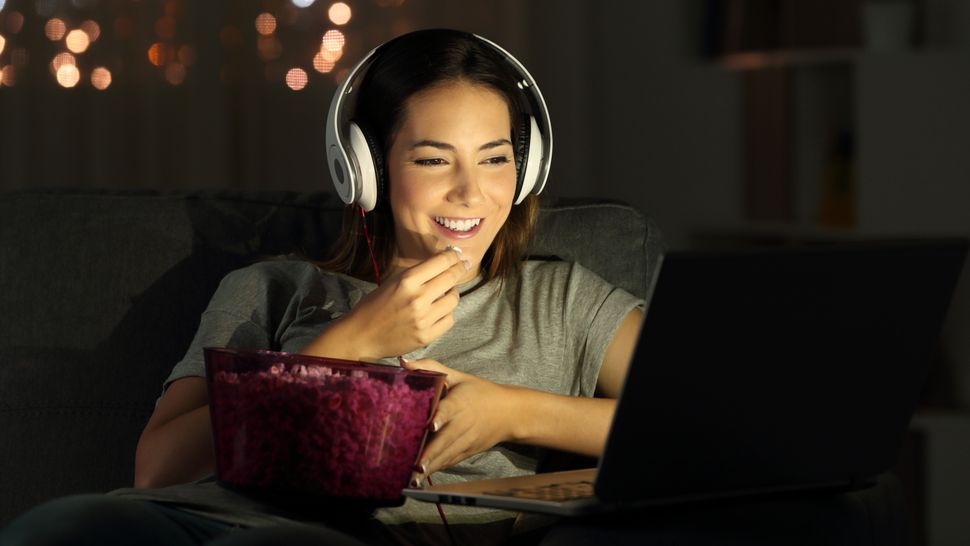 10. Enjoy your down time for less money
Your laptop can serve as an all-in-one entertainment center. Not only does that mean you can save money, but it is more convenient too. Instead of traipsing out to the theater to watch a movie, you can stream the latest movies and binge-worthy shows onto your laptop with a service like Netflix or Amazon Prime.
Games are also often cheaper on laptops than they are on games consoles. You can choose to pay a monthly fee for a games subscription service like EA Access or Xbox Game Pass for PC and play as many games as you want without needing a physical disc. To play the latest games you'll want a well-balanced laptop that offers a powerful graphics card, plenty of RAM and a modern processor, like the 10th gen Intel® Core™ i7 to really make them shine in high definition.
Get daily insight, inspiration and deals in your inbox
Get the hottest deals available in your inbox plus news, reviews, opinion, analysis and more from the TechRadar team.