Garmin is reportedly working on a glut of new features and two new smartwatches
Garmin's new Focus feature is said to change the way its app looks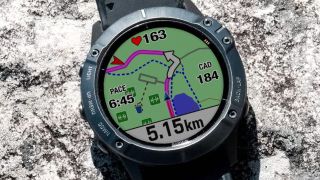 (Image credit: Luke Edwards)
Garmin is said to be working on a bunch of new features and two new top-end smartwatches in its premium training watch category, according to an alleged leak.
Not much is known about these new watches, but according to a report published by The5KRunner, they're said to be in the Fenix and Epix area in terms of performance, which would make them some of the best Garmin watches overall from a technical perspective.
The5KRunner guesses they'll be new versions of the Enduro (possibly a Garmin Enduro 3). As Garmin has recently released the Garmin Fenix 7 Pro and Garmin Epix Pro, it's unlikely those lines will see another refresh this soon. Other than that, there is precious little detail about them floating around online.
As well as the watches, Garmin also has a bunch of other stuff in the pipeline. First up is Focus, a way to personalize the Garmin Connect app and prevent you from drowning in options. There are all sorts of ways to use Garmin Connect (here are five of the best) but it's a bit of a maze, too often serving you up options that might not be relevant to your interests.
For example, if you log in for general health tracking, you might not really care about your Training Readiness or high-spec performance metrics. Focus will reportedly allow you to pick a specialization, such as Health or Performance, changing the way Garmin Connect looks for each person.
The5KRunner is reporting the changes to Garmin Connect could run even deeper, as the leaker has seen something like the phrase "welcome to the new Garmin Connect". It's possible Focus is part of a larger, top-down redesign for the app.
Other features mentioned in the report include SpO2 monitoring while asleep – a software upgrade, as this feature would use Garmin's existing sensors to monitor SpO2 overnight in compatible watches – and Self-Guided Plans, a new feature that would allow you to build a personalized training plan in the Connect app based on certain disciplines and distances, like running a marathon.
There's no word as yet when these features and new watches are coming.
Analysis: Can Garmin learn from Fitbit's struggles?
The most interesting part of this news, to me, is the Garmin Connect redesign and the new focus feature. Fitbit has recently redesigned its app and has received quite a bit of backlash for it, hiding or removing certain features that are missed by the community. Garmin is also trying to limit the features immediately available to users with its Focus features and risks the same pitfalls.
Garmin, like Fitbit, sounds like it is trying to slim down the app to create a more usable space, but some people will hate it, having to go digging for features they used to access at a glance. The saving grace of the rumors about Garmin's approach to the problem is the customizable Focus feature. Don't like it? You can change it.
Also, there is the matter of fees. Garmin Connect is free to use, while to get the most out of Fitbit, you've got to pay for Fitbit Premium. Premium features are great and it's one of the best fitness apps overall, but paying each month for an app on which your favorite features have been removed could easily disincentivize existing users.
Garmin Connect is free to use (other than the purchase of a watch, of course), which might mean users are more susceptible to change.
You might also like:
Get daily insight, inspiration and deals in your inbox
Get the hottest deals available in your inbox plus news, reviews, opinion, analysis and more from the TechRadar team.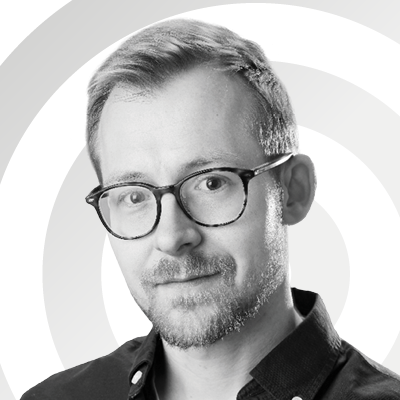 Fitness, Wellness, and Wearables Editor
Matt is TechRadar's expert on all things fitness, wellness and wearable tech. A former staffer at Men's Health, he holds a Master's Degree in journalism from Cardiff and has written for brands like Runner's World, Women's Health, Men's Fitness, LiveScience and Fit&Well on everything fitness tech, exercise, nutrition and mental wellbeing.
Matt's a keen runner, ex-kickboxer, not averse to the odd yoga flow, and insists everyone should stretch every morning. When he's not training or writing about health and fitness, he can be found reading doorstop-thick fantasy books with lots of fictional maps in them.