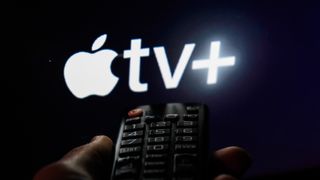 (Image credit: Jakub Porzycki/NurPhoto via Getty Images)
Just three weeks ago, I published a year-end retrospective on the state of streaming services in 2022. In short, the last 12 months proved some of the best ever for on-demand content, but a series of bold business decisions in the same period also sounded the death knell for everything these entertainment platforms once stood for.
"2022 was the year streaming services thrived – and died," I wrote, which meant to suggest that the advent of ad-supported subscription tiers has put an end to the commercial-free ideal that streaming services once embodied.
As of 2023, Netflix, Disney Plus, and HBO Max all offer cheaper, ad-supported subscription plans that aim to give consumers more financial flexibility while boosting the bottom line. So far, executives at Prime Video and Apple TV Plus have resisted the urge to follow in the footsteps of their competitors – but the latter service is looking increasingly likely to embrace ad-supported content in the (very) near future.
According to a new Business Insider report, Apple is actively recruiting for an advertising executive – akin to Paramount Global's Chief Digital Advertising Officer and Netflix's Vice President of Advertising Sales – to lead Apple TV Plus' sports-related commercial dealings.
That in itself is not particularly newsworthy – selling ad space for its MLS and MLB properties seems like a no-brainer for Apple – but a betting publication might wager that this new hire will also oversee the introduction of a full-blown ad-supported subscription tier on Apple TV Plus at some point in 2023.
Missing a trick
As mentioned, Apple TV Plus and Prime Video are now the only major streaming services that don't offer some form of ad-based subscription option (the latter does feature the occasional ad in its programming, but only for Prime Video-related content). This approach has, for the most part, kept the pair out of the headlines, with attention being drawn instead towards their content quality (consider the media frenzy surrounding CODA and Severance last year) and UI improvements (Prime Video received a long overdue facelift in 2022).
Just how long Apple TV Plus and Prime Video can resist the urge to embrace ads, though, is an altogether larger question – and one neither service should ignore as 2023 rolls on. As much as we've berated Netflix, Disney Plus, HBO Max et al. for diluting the ideal that once made streaming services so appealing, the damage is done – Pandora's box has been opened – and Apple and Amazon must surely be flirting with the idea of following their competitors into ad-supported darkness.
For Apple TV Plus, in particular, that darkness may actually reveal itself to be light. So far, the platform's clear talent for creating original content hasn't equated to substantial subscriber growth. In fact, per the latest estimates from JustWatch, Apple TV Plus' share of the US streaming market dropped from 7% to 6% in Q4 2022.
If Apple does decide to introduce a cheaper (perhaps even free), ad-supported subscription tier for Apple TV Plus in 2023, that market share figure would surely grow. At present, the streamer only costs $4.99 / £4.99 / $AU$7.99 per month – an exceptionally reasonable price in today's day and age. But Apple's original-only mantra is hindering its appeal to the masses, and even the very best Apple TV shows clearly haven't been enough to attract subscribers in the long term.
An even cheaper ad-supported plan, though, would almost certainly boost the widespread adoption of Apple TV Plus – and give Apple a reason to continue producing award-winning programming. The merits of advertising are an ugly truth; Netflix and Disney Plus, for instance, are unlikely to register the same profit losses in 2023 as they did in 2022 primarily because of their new ad-supported tiers (even if adoption has been slow so far).
But, like Netflix and Disney Plus, Apple must do ads the right way. Its rivals have invested heavily in curating the ad experience for consumers – their commercials are designed (in principle, at least) to be as bespoke and unobtrusive as they can be. Apple, in contrast, has proven itself unable to properly manage the ad space it already sells in the App Store. Perhaps, then, this is why Apple is on the hunt for a dedicated Advertising Officer for Apple TV Plus – it needs someone with the expertise it doesn't already have in its ranks.
For our money, Apple will launch a cheaper, ad-supported subscription tier within the year. By then, the tech giant will know if the move to embrace commercials has borne fruit for its streaming rivals, and we'll soon find out whether Apple TV Plus has the cojones to really kick it with the big boys in 2023 and beyond.
Sign up to receive daily breaking news, reviews, opinion, analysis, deals and more from the world of tech.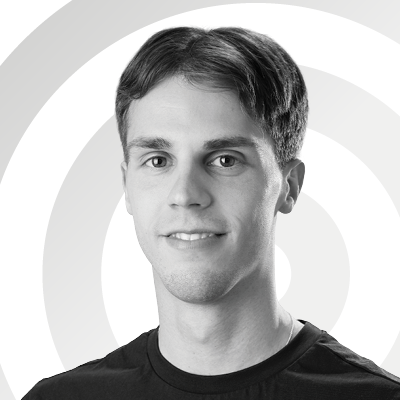 Axel is a London-based Senior Staff Writer at TechRadar, reporting on everything from the latest Apple developments to newest movies as part of the site's daily news output. Having previously written for publications including Esquire and FourFourTwo, Axel is well-versed in the applications of technology beyond the desktop, and his coverage extends from general reporting and analysis to in-depth interviews and opinion.
Axel studied for a degree in English Literature at the University of Warwick before joining TechRadar in 2020, where he then earned an NCTJ qualification as part of the company's inaugural digital training scheme.