12 ways a smart plug can level up your dumb home
Smarter uses for smarter plugs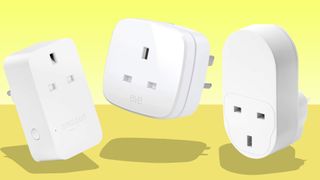 (Image credit: Amazon)
Smart plugs are the unsung heroes of the smart home world. These clever little devices enable you to remotely turn on or off appliances and electronics, giving you an easy way to turn a dumb home into a smart one.
What's more, many of the best smart plugs are surprisingly affordable; you'll often find them for less than $20 / £15 / AU$30. That makes them far cheaper than many other smart home devices, so kitting out your home with several of them can be a cost-effective entry into the connected home world. They're also simple to use: simply plug one into your power outlet, download any necessary apps, connect it to your Wi-Fi, and you're all set.
So, what can you do with them? Well, anything with 'smart' already in the name probably won't benefit from a smart plug - so forget about using them with the best smart lights, best smart speakers or best smart displays. Instead, you'll want to think more creatively.
To help get your ideas flowing, here are 12 of my personal favorite uses for smart plugs.
The best ways to use a smart plug
1. Remotely control dumb lights
If you're not quite ready to refit your light fixtures or invest in pricey smart lamps, a more budget-friendly option is retrofitting your existing lights with a smart plug. It's one of the more simple uses, but it can really reshape your daily routine and energy usage.
I've been using a smart plug to transform my old table lamp into a wake-up light for the past few months, scheduling it to turn on as I wake up every day. It's also saved me from a few bumps and scrapes when I've needed to get up in the night, too!
2. Ensure your hair tools are turned off
If I had a dollar for every time I've panicked about leaving my hair straighteners or curlers on, I'd have enough cash to buy hair tools that have in-built timers. Sadly, that's not how the world works, so instead I've taken to plugging them into my smart plug.
Now, if I'm anxious when I'm out on the town that my apartment has burned down, I can remotely give myself some peace of mind.
3. Prepare your morning brew
Easily one of my favorite uses, plugging one of the best coffee makers or kettles into a smart plug enables you to schedule a hot drink for yourself every morning.
It's not quite as simple as that; you'll need to flick down the switch on your kettle every night or make sure your coffee machine can retain pre-programming while turned off. And of course, you'll need to make sure you've got some water ready for boiling - but it still helps automate the process.
4. Start dinner from anywhere
It's not just coffee makers and kettles that benefit from the smart plug treatment in kitchens - cooking appliances like the best Instant Pots work wonderfully, too.
Now, personally, unless you're just running quickly to the grocery store, I'd advise against leaving food in any appliance while you're away from home, both from a hygiene and safety perspective. However, for pre-heating, it's ideal.
5. Monitor your energy usage
Some smart plugs allow you to monitor the energy usage from the connected device, which is a real boon if you're being energy conscious.
You'd be surprised how much energy some things use, even on standby mode, so it's worth seeing if you could be saving a few cents here and there by keeping things switched off.
6. Get notifications when your appliance finishes a task
Again, you'll need a plug that can monitor energy usage for this one, but it's a really cool way of getting more bang for your buck via a smart plug.
When monitoring the amount of energy currently being used by a device, some smart plugs can notify you when your device's energy levels change; for example, when a dishwasher or washing machine cycle ends. This can then trigger a notification, so you know it's time to get off the sofa and get on with your housework.
7. Set a timer on your fan, heater or dehumidifier
There's nothing worse than coming home to an uncomfortable environment, but unless you own a smart or premium device such as the Dyson Hot+Cool Formaldehyde, it can be really frustrating to manage the temperature and humidity of your home when you're not there.
By using a smart plug with your fan, heater or dehumidifier you can remotely control when the device is on or off, and even set timers - meaning you can save energy while still maintaining comfortable air quality.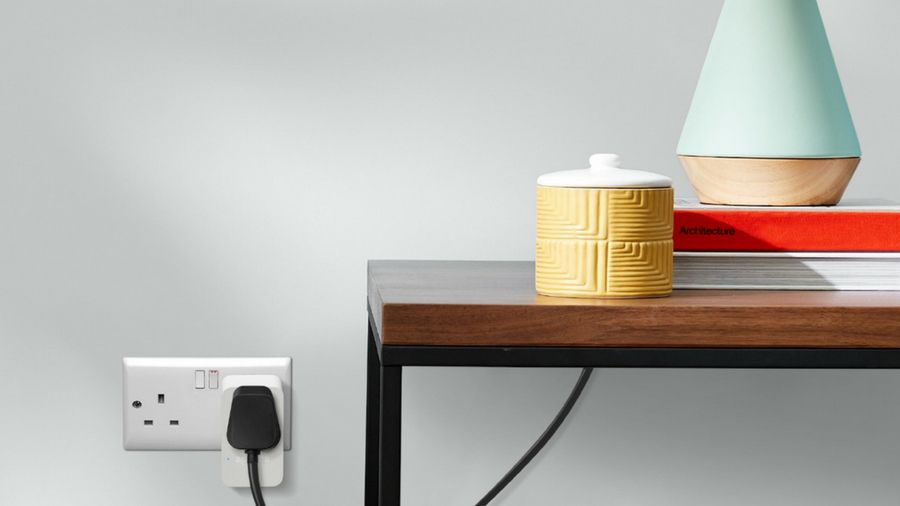 8. Control how long your device is charged for
Although many smartphones and tablets now offer smart charging, it's still not an exact science, so smart plugs mean you can be safer rather than sorry. Overcharging devices can damage your battery and reduce its lifespan, after all.
Alternatively, you can save wasted electricity on things that only need a quick charge but are easily forgotten, such as the best electric toothbrushes.
9. Make a tucked-away plug socket accessible
My flat is full of odd little nooks and crannies, none more irritating than the one right behind my sofa. But a smart plug enables me to use it without the need to move my furniture around or crawl on all fours.
With a smart plug in the hard-to-reach socket, I can turn on my fairy lights and standing lamp with the tap of a button or a quick "Hey, Siri" - and without needing to contort myself into awkward positions.
10. Control your sprinkler system
Water bans and water taxes can make gardening a bit of a nightmare in the summer, but thankfully smart plugs can help to keep costs low.
With a smart plug attached, you can either set up timers or control your newly smart sprinkler system remotely, but bear in mind you'll need to make sure the model you're using is safe for outdoor use, if that's where your power outlet is.
11. Reboot your router without the hassle
There's nothing worse than that feeling of dread as you realize the only solution to your ongoing WiFi issues is to reboot the router; that is, if you're like me and have it shoved away in some hard-to-reach corner.
Instead, you can stay at your desk - or on the sofa - and toggle the router on and off from there.
12. Maintain your security camera privacy
The best home security cameras are supposed to bring peace of mind, whether by alerting you to intruders or simply enabling you to check in on pets while you're away from the home.
However, privacy and online security issues aren't unheard of, so it's a good idea to have your cameras turned off when you're home. Instead of switching these off manually at the wall, smart plugs allow you to automate when they're on or off, meaning you can know whenever you arrive home that you're not under observation.
Get daily insight, inspiration and deals in your inbox
Get the hottest deals available in your inbox plus news, reviews, opinion, analysis and more from the TechRadar team.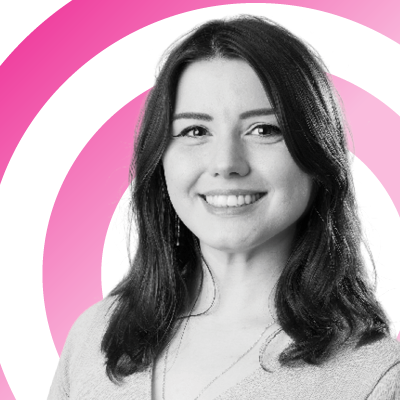 Managing Editor, Lifestyle
Josephine Watson (@JosieWatson) is TechRadar's Managing Editor - Lifestyle. Josephine has previously written on a variety of topics, from pop culture to gaming and even the energy industry, joining TechRadar to support general site management. She is a smart home nerd, as well as an advocate for internet safety and education, and has also made a point of using her position to fight for progression in the treatment of diversity and inclusion, mental health, and neurodiversity in corporate settings. Generally, you'll find her watching Disney movies, playing on her Switch, or showing people pictures of her cats, Mr. Smith and Heady.