This affordable smart scent diffuser has completely changed my 'me time'
There's more to smart homes than bulbs and switches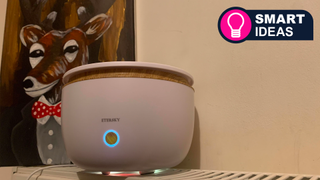 (Image credit: Future)
If, like me, you've been trying to find creative new ways to use smart home devices, you might have become tired of simply hearing about larger appliances or more involved home renovations.
Smart ideas
This is the third in a regular series of articles exploring smart tech that exists to make your life easier. Read them all here.
There's plenty to choose from when kitting out your smart home; from the best smart lights to the best home security cameras to the best robot vacuums. However, there's so much more to building a smart home than simply considering these more involved, high-tech devices.
In fact, my new favorite smart home toy is a simple and sweet device that I nabbed for just £30 on Amazon; the Etersky Smart Diffuser.
Simple, sweet and stinky
Smart diffusers are nothing new; the Pura went viral on TikTok last year, and even Air Wicks has dabbled in the smart home game. These handy devices allow you to fill a room with your favorite scent at the touch of a button – or, in some cases, with voice control through your smart speaker or smart display.
However, there's now a slew of options available on Amazon that don't require you to buy expensive refill scent kits or tie you to using specific, compatible pods. Instead, these diffusers simply use water and essential oils, meaning there are little-to-no ongoing costs.
Simply open up the lid, fill up the tank with water, and add a few drops of your favorite scent (mine is lavender for sleepy, cozy feels); thereafter, pair the device with its associated app. Some smart diffusers, such as my Etersky device, also arrive with remote control lights built in, allowing you to really create a mood when it's time to wind down.
Once you've paired and have connected the device to your smart home ecosystem, you're good to go. I set my Etersky diffuser to on for 45 minutes whenever I tell Alexa I have guests coming over, as well as every evening for half an hour before I go to bed.
Hey Siri, what's that smell?
While the Etersky Smart Diffuser certainly isn't reinventing the wheel, many of the more affordable diffusers on Amazon mitigate some of the drawbacks associated with more familiar, or luxury brands.
Pura, for instance, is compatible with a number of pods from luxury fragrance brands; but "luxury" is the operative word, since over time this can become a pricey purchase. Other options such as Air Wicks' essential diffuser are limited by their simplicity, requiring you to be within 30m of the device and offering no smart home ecosystem compatibility.
However, do note that opting for an lesser-known brand does come with some caveats. For example, my Etersky diffuser doesn't arrive with its own app. Instead, it uses the Smart Living app – a platform that has been created so that non-smart home-specific manufacturers don't need to build their own app.
It's a bit cluttered, but overall Simple Living is an easy to navigate. However, I did find that some features – such as the smart diffuser's light controls, for example – didn't port over to Alexa or HomeKit. It's to be expected from this more rough-and-ready approach to smart home compatibility; and a shame that I haven't been able to create specific scenes or routines featuring light control for when I want a relaxing evening.
There are also the reliability and safety aspects to consider. I reckon we've all done enough online shopping at this point to know that pseudo-brands on sites such as Amazon don't come with the reputation, nor promises of sustainability, of household named brands. Plus, there's the fact that budget-friendly smart home electronics bring further risks in terms of privacy and security (something Which? formerly investigated with regards to Smart Life specifically).
If you can put these limitations and concerns to one side, affordable smart gadgets such as the Etersky Smart Aroma Diffuser make for an excellent addition to your home – it's certainly made my evening "me time" routine feel that little bit more luxurious.
Get daily insight, inspiration and deals in your inbox
Get the hottest deals available in your inbox plus news, reviews, opinion, analysis and more from the TechRadar team.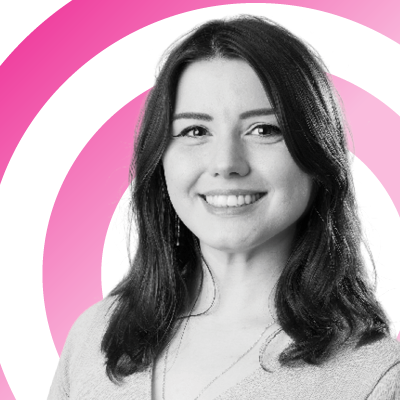 Managing Editor, Lifestyle
Josephine Watson (@JosieWatson) is TechRadar's Managing Editor - Lifestyle. Josephine has previously written on a variety of topics, from pop culture to gaming and even the energy industry, joining TechRadar to support general site management. She is a smart home nerd, as well as an advocate for internet safety and education, and has also made a point of using her position to fight for progression in the treatment of diversity and inclusion, mental health, and neurodiversity in corporate settings. Generally, you'll find her watching Disney movies, playing on her Switch, or showing people pictures of her cats, Mr. Smith and Heady.