Where to buy AMD Radeon RX 6800: find stock here
Use our guide to beat the rush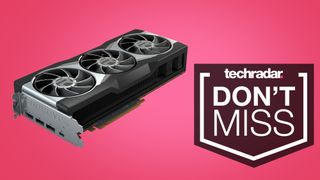 (Image credit: AMD)
Newer graphics cards remain hard to get right now, even the more high-end offerings. So, if you're wondering where to buy the AMD Radeon RX 6800, you either have to wait a while longer for an answer or spend a fortune on one of the very few on hand.
There's little wonder why this high-end graphics card for 4K gaming is in high demand, but production and shipping issues worldwide have affected its restocking as well. That means that at the moment, finding the AMD Radeon RX 6800 available at its suggested retail price is next to impossible.
That's especially true in the US. In the UK, you might find a card or two that might still be accessible, price-wise, for some – like the MSI Radeon RX 6800 GAMING X TRIO , which is at £899 on eBuyer.
With the world slowly coming out of lockdown, the AMD Radeon RX 6800 will be more readily available and at its list price. We'll help you find out where to buy AMD Radeon RX 6800 as soon as it becomes available. So, make sure to bookmark this page, and check in regularly.
AMD Radeon RX 6800 stock: try these retailers
There are a host of reasons why you would want to opt for the AMD Radeon RX 6800: it's a powerful introductory graphics card at an affordable price, and if benchmark scores are anything to go by, it's been knocking the competing GeForce RTX 3070 out of the park.
The latest AMD Radeon RX 6800 deals available now
We'll list all the latest AMD Radeon RX 6800 stock below as soon as it's available. Make sure you refresh the page though, as inventory will likely come and go from retailers constantly due to skyrocketing demand.
Where to buy RX 6800 in the US
Orders for the AMD Radeon RX 6800 went live in the US on November 18. You may need to be patient and refresh occasionally for retailers' websites to get to the page where you can place your order, as many of the retailers have already sold out.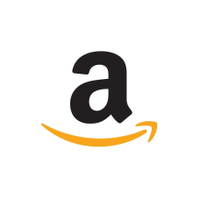 AMD Radeon RX 6800 deals at Amazon
Amazon may be worth checking to see if it has any Radeon RX 6800 GPUs in stock. Currently, the card is out of stock, but we're hoping that its inventory will be replenished soon. Some third-party sellers have it available for purchase but they are asking for triple the suggested retail price.

AMD Radeon RX 6800 deals at Best Buy
Best Buy was selling the Radeon RX 6800 as well but its stock didn't hold out for long. The GPU is currently out of stock here and currently, there's no word on when the retailer might get a restock.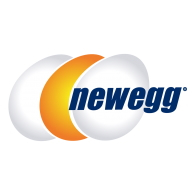 Where to buy RX 6800 in the UK
The AMD Radeon RX 6800 went on sale in the UK on November 18, though stock is proving just as elusive there as well. Here's where you should check: