Dell Cyber Monday deals are among the best bargains you could be snapping up this year given that Dell makes some of the best PC hardware on the market. Bceuase it creates so many products across the spectrum of computing, there's a solid chance that something to suit your needs will be on offer, from the best laptops and desktop PCs - including its already-affordable G-series gaming laptops and stellar XPS workstations.
There were loads of excellent Dell Black Friday deals, plenty of which are still live right now, but it's now officially Cyber Monday, which means that a slurry of fresh deals could be appearing throughout the day - and when they do, you can count on us to put all the best, unmissable offers into this handy guide.
If you want an increased chance of nabbing a good deal, then don't forget to check out our Dell Cyber Monday Liveblog for all the best bargains as they happen.
The massive number of Dell sales that hit the market on Cyber Monday can make it tough to separate the best Dell laptops from the deals you should probably avoid. But we're here to help cut through the noise and highlight the Dell Cyber Monday deals that are genuinely worth your hard-earned money.
We'll be tracking all of the top retailers' Cyber Monday sales and updating this page regularly with the latest and greatest. To guarantee you get the best Cyber Monday deals on the Dell system you want, stick with TechRadar.
Today's best Dell deals
Best Dell Cyber Monday sales (US): Quick Links
Today's best Dell Cyber Monday deals in the US
Best Cyber Monday Dell sales (UK): Quick Links
The best Dell Cyber Monday deals in the UK
Cyber Monday Dell deals: Our predictions
Where will the best Dell Cyber Monday deals be?
This is an easy one to answer, as on this very page, we'll list all of the best Dell Cyber Monday deals from retailers all around the internet. That means you don't have to jump from site to site trying to find the best deal – we'll put them right here and give you our expert opinion on why these deals are so good.
Below, you'll also find links to retailers and their deals on Dell products. These are worth checking out regularly to find any great early offers:

Dell: Dell laptops up to $200 off
Amazon: Dell laptops, PCs and more
Best Buy: has a large selection of Dell laptops, PCs and more
Walmart: Dell laptop and Chromebook deals
When will the best Cyber Monday Friday deals start in 2021?
Cyber Monday itself is on November 29 this year, but prices have been falling over the last two weeks.
Dell itself often starts its 'Early Bird' sales throughout the month of November, offering some truly tempting price cuts before Black Friday even begins. For instance, we've seen at least a couple of Dell Black Friday Sneak Peek sales featuring limited-time savings. Then, in the week leading up to the big day, we often see Door Buster Deals where even bigger discounts are applied.
These deals will often see hundreds of dollars being knocked off some truly excellent Dell products, but you'll need to be quick. They only last for the day and stock is often limited, so you don't want to miss these. The good news is that we'll be keeping this page updated, and will highlight any early Door Buster Deals as they pop up. Bookmark this page, and you may get yourself an amazing Dell deal before Cyber Monday even starts!
Of course, Dell won't be the only retailer selling its products, with the likes of Amazon, Walmart, and Best Buy all likely to offer some great Dell Black Friday deals. Many of these retailers will begin cutting prices early as well (like they did last year), but we predict that Dell itself will once again offer the best early Black Friday deals before Cyber Monday proper.
3 best Dell laptops to watch out for on Cyber Monday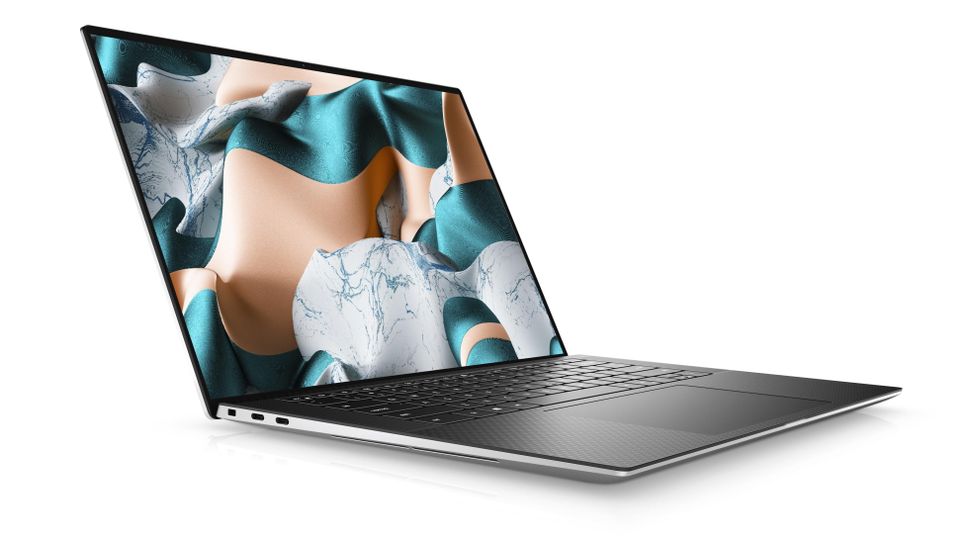 The Dell XPS 15 might be a bit pricey for regular students, but it's easily one of the best laptops for students in the creative field. Combining staggering power in a stylish thin and light chassis, this laptop doesn't hold back when it comes to internals and features that improve your computing experience overall, making this the best Dell laptop of 2021.
Among those amazing features are a gorgeous bright display with 500 nits of brightness, an extremely comfortable keyboard, impressive speakers, and a terrific trackpad. Our coveted 5 out of 5 rating should speak for itself.
Read the full review: Dell XPS 15
Dell's Alienware gaming laptop line has established itself as among the very best on the market. But for 2021, one of the best Dell laptops is back and better than ever, rocking the best internals for gaming that money can buy. Of course, that means that its configurations cost a pretty penny, but if you have the money to spare, it's certainly worth the splurge because of its sublime gaming performance.
That's without factoring in its quirky yet attractive design, excellent build quality and display with fast refresh rates. We've been fans of the line since its design overall a couple of years ago, and that hasn't changed.
Read the full review: Alienware M15 R3 (2020)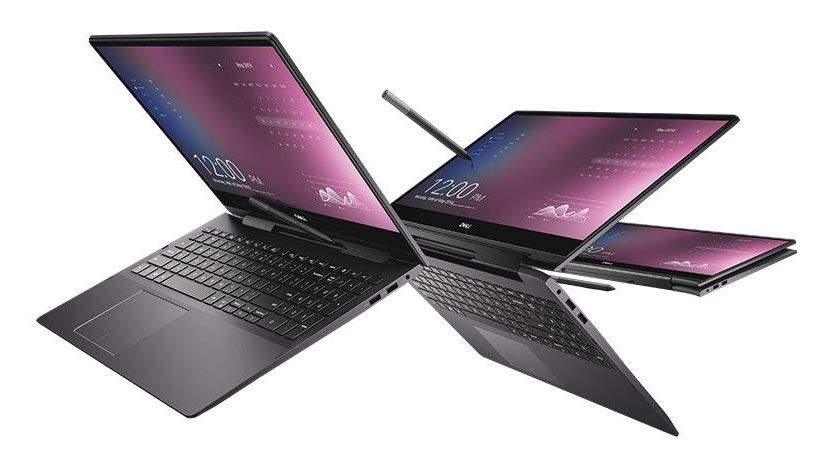 The Dell Inspiron 13 7000 2-in-1 is a versatile 2-in-1 with a lot going for it under the hood. This premium laptop is more than just about its premium design; it also has high-end internals to compete with the likes of the more powerful Dell XPS 13.
Rounding that out is a 4K display, and a clever stylus slot that makes us wonder whether they actually beat Microsoft to the idea. Granted, the display is a bit of a battery drain, and the speakers impressive, but this is still among the best Dell laptops out there.
Read the full review: Dell Inspiron 13 7000 2-in-1
The best Dell Cyber Monday deals last year
These deals are no longer live, but they can give a pretty good indication of what to expect this year. If you're holding out until the big day itself, check out these (expired) Dell Cyber Monday deals from 2020 for a heads up on what bargains could be heading our way in a few days.