Dell Cyber Monday deals 2022: be quick, some great discounts are ending fast
Deals
Contributions from
last updated
All the best Dell Cyber Monday deals in one place
Black Friday is a wrap, but Dell Cyber Monday deals are live, so you can get your hands on some of the best PC hardware on the market with some great discounts.
Cyber Monday deals offer shoppers some last chance savings on big ticket purchases, and already we've seen some of the best deals on the new XPS and Alienware products.
With such big discounts already live, there's no reason not to jump right in and pick up the new Dell XPS 13 for just $749 at Dell's website (a $250 savings), or the Alienware Aurora Ryzen Edition R14 for $2,299.99 from Dell ($680 off its list price).
We're expecting some more great deals to come since Dell has a wide range of products to choose from, there's a good chance you'll find a price cut on something that suits your needs.
Cyber Monday Dell sales: Quick Links
The best Cyber Monday Dell deals in the US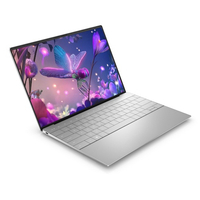 Dell XPS 13 Plus, Core i7, 16GB RAM, 512GB SSD: was $1,899.99 now $1,399.99 at Dell
Get a more powerful Intel Core i7 processor with this deal. It comes with 16GB of RAM and 512GB SSD, which is great for CPU-intensive tasks such as watching your movies and TV shows.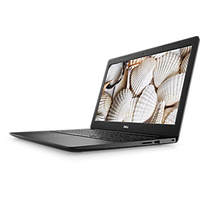 Dell Inspiron 15, Core i3, 8GB RAM, 256GB: was $599.99 now $379.99 at Dell
Save a huge amount on an Inspiron 15, which is ideal for creative professionals. Featuring an 11th-generation Intel Core i3 processor, 8GB RAM and Intel UHD Graphics, this thin and light laptop is a brilliant mobile workstation.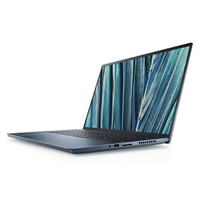 Dell Inspiron 16 Plus: was $1599.99 now $1199.99 at Dell
`There aren't many 16-inch laptop deals but this one is fantastic value for money and the best offer in the early Dell Black Friday deals. It comes with a 12th-generation Intel Core i7 processor and a 512GB SSD.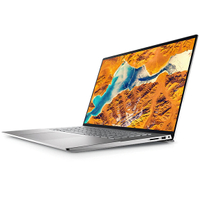 Dell Inspiron 16: was $799.99 now $529.99 at Dell
`There aren't many 16-inch laptop deals but this one is fantastic value for money and the best offer in the Dell Cyber Monday deals. It comes with an AMD Ryzen 7 processor and a big 1TB SSD. The highlight, though, is the 16:10 aspect ratio that gives the laptop more display real estate for improved productivity.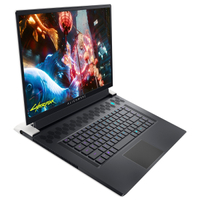 Alienware x17 R2, Intel Core i9, 16GB RAM, RTX 3070: was $3,099 now $2,499 at Dell
The x17 R2 comes with an RTX 3070, a powerful graphics card that will let you play any modern game at 1440p, alongside a big 1TB SSD to store these games on. The 17.3-inch display offers a blazing-fast 480Hz refresh rate for fast and responsive gameplay.
Dell Cyber Monday deals: Desktops

Dell XPS Desktop (Intel i7-12700, 8GB, 256GB): was $1,499.99 now $1,099.99 at Dell
Features a 12-generation CPU and a Radeon RX 6700 XT graphics card, this gaming PC can handle most high-end PC titles on high settings. And you can't beat the price, even with the lower RAM and storage, since you can upgrade later.

Dell XPS Desktop (Intel i7-12700, 32GB, 1TB): was $3,149.99 now $2,349.99 at Dell
Features a 12-generation CPU and one of the most powerful of the 3000-series of Nvidia graphics cards, this high-end gaming PC can handle any PC game on maxed-out settings. Not to mention the improved storage space which means more games saved on the PC.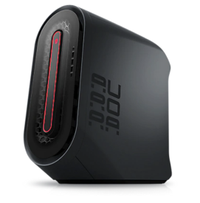 Alienware Aurora Ryzen Edition R14, Ryzen 9, 32GB RAM, GeForce RTX 3080: was $2,979.99 now $2,399.99 at Dell
This decent AMD-powered gaming desktop offers a good level of performance for modern games in stylish packaging. You can always upgrade it yourself later for a boost in power. It also includes a keyboard and mouse so you only need to hook it up to a display, and you're good to go.

Dell XPS Desktop (Intel i9-12900, 32GB, 1TB): was $3,779.99 now $2,779.99 at Dell
Features the most powerful 12-generation CPU and the most powerful of the 3000-series of Nvidia graphics card, this high-end gaming PC can handle any PC game on maxed-out settings. Not to mention the improved storage space which means more games saved on the PC.
Cyber Monday Dell deals: our predictions
Should you wait for Cyber Monday deals on Dell?
The deals that Dell is offering right now are bigger than last year's best Cyber Monday discounts. Is this a sign that we'll see even bigger price cuts as we approach the Black Friday weekend, or is this as good as it will get?
The current mark-downs are part of its early Black Friday Sneak Peek sales event. However, Dell usually offers even bigger discounts in the week leading up to Thanksgiving. In the US it has Door Buster Deals and in the UK it has Mega Deals.
You can expect to see hundreds knocked off some Dell products, but you'll need to shop fast because the stock is limited and the discounts may not be live for long.
Does this mean you should wait until Cyber Monday? There's a chance you might see further discounts on your dream Dell, but waiting brings with it the risk of it selling out. If you're flexible about which Dell you buy then it could pay to wait. But if you see your target item heavily discounted already, it would be prudent to shop before stocks deplete.
What Dell deals do we expect from Cyber Monday 2022?
We know that Dell isn't afraid to discount its best laptops: the XPS 13 and XPS 15 saw price cuts during Cyber Monday last year, and it got plenty of great deals during last week's Black Friday event.
We're expecting to see see Dell's 2022 laptops (XPS 13, XPS 15 and XPS 17) come down in price, especially, with the Dell XPS 13 being the one we hope to see the best prices on. And with up to $700 knocked off select laptops already, the discounts are set to be truly impressive when Cyber Monday rolls around.
Where will the best Dell Cyber Monday deals be?
Plenty of retailers are going to have major Dell Cyber Monday deals, with these being the most popular.
Tips for shopping Dell deals this Cyber Monday
Before you click buy on a Cyber Monday Dell deal, you should make sure you're getting the very best for your budget. Take a look at our shopping tips for the three key things you need to consider before buying.
Tip: Know what you need from a Dell
Have a real think about what you need and try to shortlist some options that would suit you.
If you're looking for a laptop, think about whether you need something high-performance for gaming or video editing. If you'll carry your laptop around a lot, will you require something lightweight? What ports do you need on your laptop? Take a look at our round-up of the best Dell laptops for some inspiration.
If you think a computer would suit you better, do you need a bulky tower or would a mini PC, like the Dell Optiplex 3090 Micro, offer enough power without taking up too much space? If it doesn't, and you need a workhorse of a computer, you should consider something like the Dell Precision 3650. After all, we voted it one of our best video editing computers.
When it comes to monitors, do you need something that offers an immersive experience if you'll be watching video footage or gaming? Dell's 4K curved screen is one of the best monitors on the market, for example.
Don't forget accessories, as they'll be included in the Dell Cyber Monday deals too. Do you need a new keyboard and if so, do you want a wired or wireless one? What kind of mouse do you prefer to use? Will you need a laptop bag to protect the device while you're on the move? Do you need a new set of headphones to pair or plug into your computer? Would extra storage to back up your data be useful?
Tip: Double check the specs
Make sure you've read the specs before you shop that Dell deal. If it's using old technology, it may not be such a great offer. And if it comes with a list of features you can't see yourself using, you might be paying for something you'll never use.
For computers, prioritise the processor, system memory (RAM), storage and then the graphics card. With a laptop, these factors are important, but so are the size and weight of the device. Just keep in mind that the smaller the laptop, the less space for the battery or processor, so the bigger ones will have the most power.
And for monitor specs, make sure you look beyond just the dimension and resolution of the screen. Pixel density is important (109 pixels per inch is ideal), and so is the refresh rate. It's measured in hertz (Hz) and generally speaking, the bigger the number the better.
Tip: Keep your receipts
You'll need your receipt if you need to return anything, or use the warranty policy.
Many retailers offer extended returns periods in the lead-up to Christmas, so you may get longer if you need to send something back. But make sure you read the returns policy before you buy. You don't want to pay for something you can't send back if you experience problems.
Tip: Bookmark this page for the best deals
There's a lot of noise around Cyber Monday and it can be hard to know whether you're getting a good deal, or you're just buying up some unwanted old stock.
If you're planning to make the most of Cyber Monday Dell deals, make sure you bookmark this page and return on November 28. We'll be bringing you a list of the very best offers on all kinds of Dell products and, most importantly, we'll tell you which ones present the best deals.
Sign up to receive daily breaking news, reviews, opinion, analysis, deals and more from the world of tech.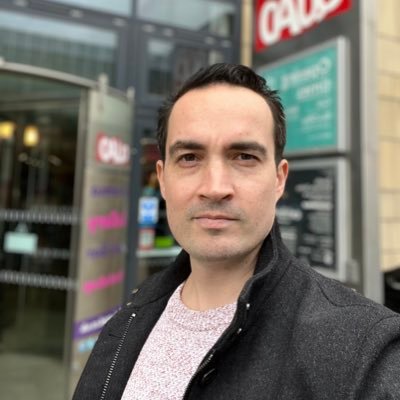 Software & Downloads Writer
Daryl had been freelancing for 3 years before joining TechRadar, now reporting on everything software-related. In his spare time he's written a book, 'The Making of Tomb Raider', alongside podcasting and usually found playing games old and new on his PC and MacBook Pro. If you have a story about an updated app, one that's about to launch, or just anything Software-related, drop him a line.