Cyber Monday is here! There are a few big smartwatch deals to find, though many have carried over from Black Friday. If you really care about wearables, you should check out our Cyber Monday smartwatch live blog where we'll post the latest deals we find. By contrast, the page you're on right now has our complete list of deals we've found.
With the exception of the Apple Watch 7 – which hasn't seen much of a discount this deals season and may be in short supply – we're expecting good availability and great prices on a range of smartwatches on Cyber Monday.
That's how it was for Black Friday at least, and we didn't see many great deals sell out then, which is good news for people who don't have the time to trawl the internet for a discount among sold-out deals.
So whether you're interested in something from Samsung, Apple, Garmin, Fitbit or any number of other smartwatch makers, there's a good chance there'll be a deal for you.
Below we'll highlight all the top Cyber Monday smartwatch deals as they roll in, and you can also see our predictions, along with the top smartwatches to look out for and the best deals we saw last year, to give you an idea of what to expect.
Cyber Monday smartwatch deal quick links
US deal quick links:
UK deal quick links:
Cyber Monday smartwatch sales (US)
Cyber Monday smartwatch sales (UK)
Tips for buying a smartwatch
If you're buying a smartwatch on Cyber Monday then it's worth knowing what to look for. That means both knowing which watches are worth buying, and being able to tell how to spot a genuinely good deal. Below we've provided some tips for both of those things.
1. Do your research
It's worth knowing which smartwatches you're interested in ahead of time, so you don't have to research them when you spot a deal - and potentially miss out in the process.
To make it easier to decide on a wearable, we've created guides to the best smartwatch and the best cheap smartwatch, so they're great places to start.
2. Spot the genuine deals
Just because a deal has a big flashy 50% reduction or similar on it, that doesn't actually always mean that you'll pay 50% less than you would elsewhere. Sometimes the price that they've started from is higher than you'd typically pay, so the deal looks better at a glance than it really is.
It's worth therefore looking at the actual price you'll pay as much as the apparent reduction, and also comparing the price to what other stores are charging. Keep an eye on TechRadar too, because we'll be highlighting all the best deals on and around Cyber Monday.
3. Older models are the ones to watch
While you might find a slight reduction on this year's smartwatches, most of the biggest savings will be on wearables that came out in 2020 or earlier. That's even more true if a newer model in the range has launched since.
So rather than the Samsung Galaxy Watch 4, consider the Galaxy Watch 3, or instead of the Apple Watch 7, consider an Apple Watch 6. There's always a chance that a major deal will emerge for a new device, but generally the best discounts will be found on these slightly older models.
Cyber Monday smartwatch FAQ
When will the best Cyber Monday smartwatch deals start in 2021?
Cyber Monday itself is on November 29 this year, so the actual Cyber Monday deals can be expected on that day, but sales could start far earlier. At the very least, it's Black Friday on November 26, so that day and the following weekend will be packed full of deals too.
We'd expect to see a number of smartwatch deals in the run up to Cyber Monday and Black Friday too, so keep an eye on this article for any highlights, but the best ones will probably be between November 26 and November 29.
Should I wait for Cyber Monday smartwatch deals?
Whether you should wait or not partly depends on what smartwatch you're after. As we've noted elsewhere in this article, we wouldn't expect the Apple Watch 7 will get much of a discount if it gets reduced at all.
This is a very recent model and it's in high demand, so there's no reason for retailers to reduce it. That high demand also means you might find there's a wait to get hold of it too – so you might want to put your order in sooner rather than later.
To a lesser extent, other recent smartwatches such as the Samsung Galaxy Watch 4 and Samsung Galaxy Watch 4 Classic are also probably worth buying now rather than waiting. While they're unlikely to sell out, they probably won't get heavily reduced either, so you might as well strap one to your wrist sooner.
But for older wearables it's definitely worth waiting, as there are likely to be big discounts on some. And if you're not in a hurry then there's no harm in waiting even if you have your eye on a recent device, as it's always possible that there will be reductions.
3 best smartwatches to watch out for
The Apple Watch SE is a mid-range smartwatch but it tops our list of the best smartwatches you can buy, as it offers much of what makes the Apple Watch 6 so great but at a much lower price.
It's worth noting that our best smartwatch guide doesn't include the Apple Watch 7 at the time of writing, as we're yet to put that through a full review. So it's possible the Apple Watch SE won't have the number one spot for long, but either way it's a great wearable and a great mid-range choice.
On Cyber Monday we'd expect it will be even better value too, as last year it saw some small discounts, and this year if anything it might get more heavily reduced.
Read our full Apple Watch SE review
The Samsung Galaxy Watch 4 is a great high-end Wear OS smartwatch. As a relatively recent wearable it probably won't be subject to massive Cyber Monday discounts, but we wouldn't be surprised if it's reduced at least a little.
It's packed full of health and fitness tracking features, including a body composition monitor, which isn't something its major rivals offer. However, it doesn't work with iPhones, and if you have a non-Samsung Android phone then you'll miss out on some features.
Still, for Samsung phone owners this is one of the best and most high-tech smartwatches available, so keep an eye out for it on Cyber Monday.
Read our full Samsung Galaxy Watch 4 review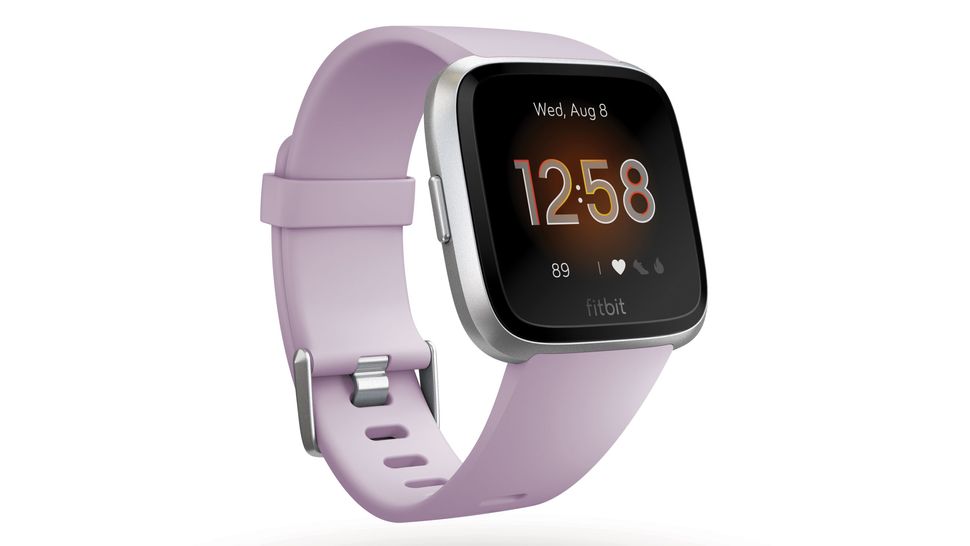 The Fitbit Versa Lite tops our list of the best cheap smartwatches, and it could be even cheaper on Cyber Monday, as Fitbits tend to get discounted during this yearly sale.
As the name suggests, it's a more basic version of the Fitbit Versa, but while it lacks some features such as Fitbit Pay and music storage, this is still a stylish smartwatch that's well suited to tracking your activity.
So assuming this ends up substantially cheaper than the standard Versa on Cyber Monday, we highly recommend it if you want a fitness-focused smartwatch bargain.
Read our full Fitbit Versa Lite review
You might want to check out Apple Watch vs Garmin (opens in new tab) comparison.
TechRadar is scouring every retailer and rounding up all the top deals over the Cyber Monday period, and we've put all the best Cyber Monday deals in easy-to-navigate articles to help you find the bargains you're looking for.