Can't connect to public Wi-Fi? This simple trick will fix your Wi-Fi woes in seconds
This two-second hack will have you doomscrolling in no time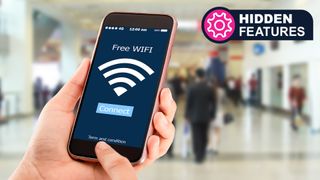 (Image credit: Shutterstock / Panuwat Phimpha)
We've all been there; you're on a train or your data runs out, and you realize you didn't download your Spotify playlist or forgot to tell you mom you were on your way home from a night out (sorry, mom).
Connecting to public Wi-Fi isn't always the safest thing; in fact, having been hacked (likely on hotel Wi-Fi), I would personally recommend not doing it at all. But sometimes, needs must.
Hidden Features
We love a good hidden feature, that functionality on your device that may not necessarily be active at default but which elevates your experience (or even your life). This series explores our pick of them - and you can read them all here.
It's not always a seamless user experience. Login pages don't always load, or you get stuck in the "Connected without internet" limbo in perpetuity. Well, you'll be pleased to know that there is an almost obnoxiously simple feature that will revolutionize your browsing and streaming experience.
Looking for a new phone? Our best phones picks should have something on offer, no matter your budget. If you need a portable laptop to use during your long commutes or at cafes, be sure to check out our lists of the best Ultrabooks and the best thin and light laptops.
Force your way in
Firstly, let's explain where the issue originates. In my experience, this happens most often when I'm on my iPhone and the pop-up login screen doesn't appear, or when the connection is a little dicey on my laptop or console.
You'll see that despite being connected to the Wi-Fi network, you've got no internet connection. This is because the service provider either requires a form submission or for you to open a landing page before gaining access.
The problem is, certain operating systems and browsers have settings, which means sometimes certain public Wi-Fi login and landing pages don't appear. The most common reason is that these networks work by trying to latch onto HTTP requests but are being blocked by an HTTPS URL (the S stands for secure, and these security protocols can view login pages as a potential risk). Without doing a full deep dive, it's basically just down to how those pages and backends are constructed conflicting with the saved data, cache, cookies, and other settings on your device.
Sometimes you can get around the issue by forgetting the network and reconnecting, but this doesn't always work the first time, if at all. You can also try using incognito, but again, this isn't entirely foolproof.
A lazy gal's guide to public Wi-Fi
This neat little trick will work on any device with browser access, whether that's your laptop, your handheld console or your mobile phone, and it's also browser agnostic.
A much quicker way to gain access is to instead use one of these clever URLs that basically create a bypass point to enable the public Wi-Fi to redirect you onto its landing page. My personal favorite is fixWiFi.it - it's super easy to remember and does the job - but other popular sites include example.com, neverssl.com and default manufacturer pages like Apple's captive.apple.com, www.msftncsi.com/ncsi.txt and google.com/generate_204.
You can also use any HTTP page, but I personally find it easier just to use one of the above links for navigation. Plus, most of them also have some kind of marker to let you know if a connection has been successfully established.
Most of the best VPNs are generally fine with this method too, but some public Wi-Fi generally just don't play ball with them, which is most definitely worth bearing in mind. Generally, I'll only connect to public Wi-Fi if I'm in a real bind, but this hidden feature most certainly makes it a more painless experience.
Get daily insight, inspiration and deals in your inbox
Get the hottest deals available in your inbox plus news, reviews, opinion, analysis and more from the TechRadar team.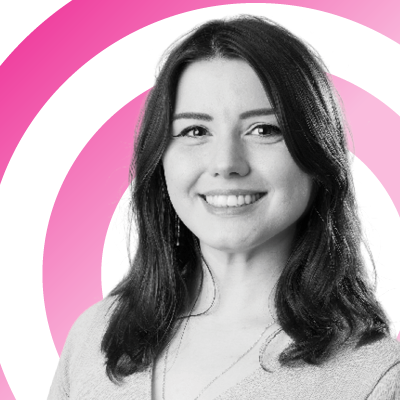 Managing Editor, Lifestyle
Josephine Watson (@JosieWatson) is TechRadar's Managing Editor - Lifestyle. Josephine has previously written on a variety of topics, from pop culture to gaming and even the energy industry, joining TechRadar to support general site management. She is a smart home nerd, as well as an advocate for internet safety and education, and has also made a point of using her position to fight for progression in the treatment of diversity and inclusion, mental health, and neurodiversity in corporate settings. Generally, you'll find her watching Disney movies, playing on her Switch, or showing people pictures of her cats, Mr. Smith and Heady.