Meta Quest 3 vs Meta Quest Pro: which mixed reality headset is right for you?
Which Meta mixed reality headset should you buy?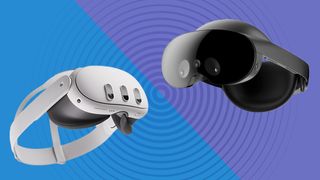 (Image credit: Future)
Which VR headset is best for you: the Meta Quest 3 or the pricier Meta Quest Pro? It can be tough to make a decision, so we've prepared this guide to help you make the right choice.
For a more in-depth look at both headsets, you can read our Meta Quest 3 review and our Meta Quest Pro review, but here you'll find a TLDR that highlights the core differences between the two VR headset models.
You might also want to skim through our list of the best VR headsets to discover the options aside from Meta's Quest 3 and Quest Pro.
Meta Quest 3 vs Meta Quest Pro: Price
The Meta Quest 3 arrives in two models; a 128GB version at $499.99 / £479.99 / AU$799.99 and a 512GB one for $649.99 / £619.99 / AU$1,049.99. Meanwhile, the Meta Quest Pro is $999.99 / £999.99 / AU$1,729.99 for 256GB of digital storage space.
So, if you're on a budget then the Meta Quest 3 is the clear winner here, with its cheapest model costing roughly half the Quest Pro. Yes, you're getting different specs (more on that below) and half the storage space, but when it comes to the latter, it might not be as big an issue as you might think.
VR games and apps don't have very big file sizes, so 128GB can hold a fair few of them – and we should know; this writer did just fine with their 64GB Quest 2 for years. While file sizes are getting a little bigger in the Quest 3 era (developers are taking advantage of its souped-up performance), they're still far from massive. Plus, if you run out of storage then it doesn't take long to free up space by deleting apps that you don't use and downloading the software you want to use next.
Meta Quest 3 vs Meta Quest Pro: Specs and performance
Swipe to scroll horizontally
| Header Cell - Column 0 | Meta Quest 3 | Meta Quest Pro |
| --- | --- | --- |
| Dimensions | 184 x 160 x 98mm | 265 x 127 x 196mm |
| Weight | 515g | 722g |
| Display | Two LCD panels | Two LCD quantum dot panels |
| Display resolution | 2,064 x 2,208 pixels per eye | 1,832 x 1,920 pixels per eye |
| FOV | 110 degrees horizontal, 96 degrees vertical | 106 degrees horizontal, 96 degrees vertical |
| Refresh rate | 72Hz, 80Hz, 90Hz, 120Hz | 72Hz, 80Hz, 90Hz |
| Chipset | Qualcomm Snapdragon XR2 Gen 2 | Qualcomm Snapdragon XR2+ Gen 1 |
| RAM | 8GB | 12GB |
| Storage | 128GB or 512GB | 256GB |
| Battery life | 2 hours 12 minutes | 2 hours |
Specs-wise, the Meta Quest Pro has an advantage in terms of raw performance with its 12GB of RAM (compared to the Quest 3's 8GB), but the graphical capabilities of the Quest 3's Snapdragon XR2 Gen 2 chipset are better than the Pro's Snapdragon XR2+ Gen 1. When exploring VR worlds using the Quest 3, for example, you can expect shadows and reflections to behave more realistically, and for spaces to feel more heavily populated with interactable items and NPCs.
The Quest 3 also has a bevy of other advantages over the Pro. Its displays offer 2,064 x 2,208 pixels per eye rather than just 1,832 x 1,920 pixels per eye; you'll get a 110-degree horizontal field of view up from 106 degrees (and 96 degrees vertically on both); and the displays have a maximum refresh rate of 120Hz instead of 90Hz.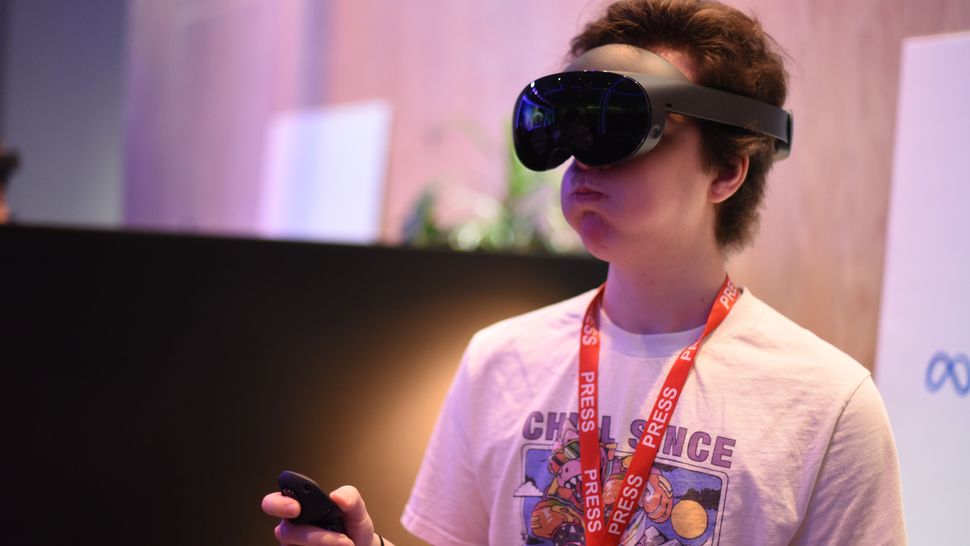 Apart from its higher RAM, the only hardware superiority the Quest Pro features is that its displays use quantum dot technology with local dimming – so expect more vivid colors and better contrast in dark environments – as well as eye and face tracking. In experiences that support it, this allows your VR avatar to mimic your face and eye movements – although, admittedly, there aren't many uses for it.
As for battery life, both headsets are fairly similar. The Meta Quest 3 delivers 2 hours and 12 minutes of use, while the Meta Quest Pro lasts 2 hours.
Meta Quest 3 vs Meta Quest Pro: Design
Both gadgets might be worn on your head, but they offer pretty different designs in a few key ways.
Firstly, the Meta Quest Pro doesn't create a seal around your eyes as the Quest 3 does. This means that – unless you purchase an optional visor – you can always see the real world to the sides and underneath the screen held in front of you. This is great for immersing you in mixed reality experiences, since your vision is a blend of real and digital; but not as helpful for virtual reality immersion.
The two headsets also feature different straps. The Quest 3's is made from elastic, and while it works fairly well, the Quest Pro's more rigid padded strap provides better comfort and fit. Not only is it equipped with a wheel for adjusting how tight it is, but the Quest Pro's battery is found at the back of the strap – and serves as a counterweight for the screen and components housed on the front of the headset.
You can get the same effect with the Quest 3 by using the Elite Strap with battery, but you'll have to pay an extra $129.99 / £129.99 / AU$219.99 for it.
Lastly, while both controllers look similar, with both having ditched the Oculus Quest 2 controllers' tracking rings, they differ in their tracking accuracy. The Quest 3's handsets are tracked by cameras on the headset and AI, while the Quest Pro's controllers have built-in cameras so they can do their own tracking. The advantage of the Pro's approach is that you'll still get accurate tracking when the handsets are hidden from the headset's view.
The Quest 3's tracking is generally good, but the Meta Quest Touch Pro controllers have an edge – although we're not sure they're worth the extra $299.99 / £299.99 / AU$479.99 if you want to pick them up for the Quest 3 separately.
Meta Quest 3 vs Meta Quest Pro: Software
At the time of writing, both the Meta Quest 3 and Meta Quest Pro have identical software catalogs. If you can download an app on the Quest Store for one headset, then you can download it on the other.
The only difference you'll notice is that any features that require eye and face tracking won't work on the Quest Pro. This may mean that side-loaded apps – that you source from third-party stores such as SideQuest, for example – won't run on the Quest 3 if they require these tracking features.
That said, eye and face tracking isn't as widely used by apps as you might think. While there are some interesting potential uses such as foveated rendering (when the headset only fully renders the virtual objects you're looking at, which allows for more efficient processing power usage), it hasn't really been used to its full potential. This leaves it feeling a bit gimmicky.
Meta Quest 3 vs Meta Quest Pro: Mixed reality
On paper, both the Meta Quest 3 and Meta Quest Pro deliver full-colour mixed reality. In practice, the Quest Pro delivers vastly inferior MR compared to the Quest 3.
The main issue is that the Quest Pro's passthrough is particularly grainy. In bright rooms it's passable, but barely, and it's pretty unusable in darker spaces. The Meta Quest 3 uses an additional camera, so its passthrough looks a lot clearer. It still isn't quite perfect, but we found the experience to be more enjoyable and worthwhile on the Quest 3 – we can actually see ourselves using MR regularly with the new headset.
As a result of its depth sensor and improved AI, you'll also find the Quest 3 is better at detecting objects and mapping out your room than the Quest Pro. This allows its mixed reality experiences and MR objects to exist more realistically in your real-world space – providing yet another improvement for the Quest 3.
Meta Quest 3 vs Meta Quest Pro: Verdict
Bang for your buck, the Meta Quest 3 is the better of the two VR headsets – and in general, we think it's the best VR headset out there for most people. You'll get good mixed reality, fantastic virtual reality, and access to an excellent software library for only $499.99 / £479.99 / AU$799.99.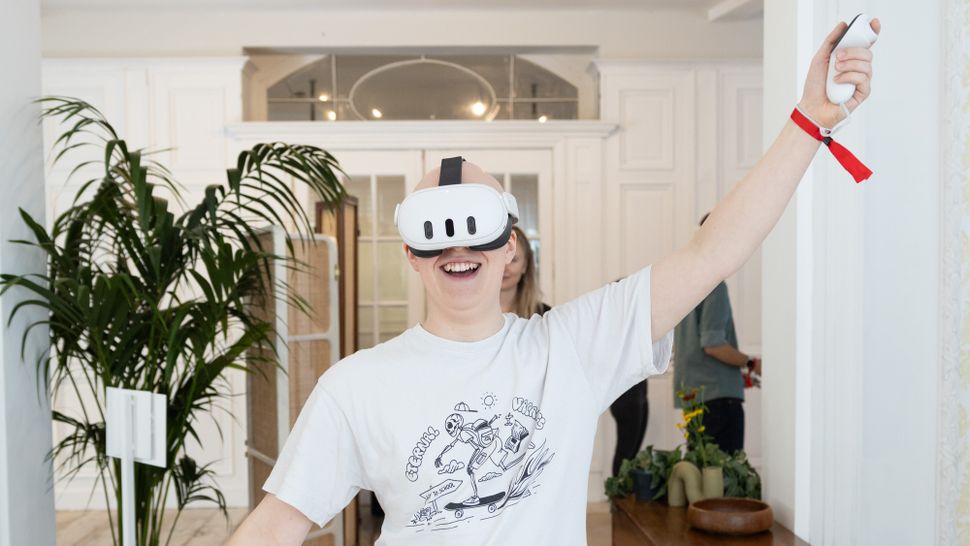 The $999.99 / £999.99 / AU$1,729.99 Meta Quest Pro does have a little more power, though, with 12GB of RAM (instead of just 8GB), sports a better design, and comes with unique features such as eye and face tracking. It also has more vivid quantum dot displays – although they're slightly sharp; offering just 1,800 x 1,920 pixels per eye instead of the 2,064 x 2,208 pixels per eye of the Quest 3. Unless these factors are deal breakers for you (and you don't care about mixed reality performance) then this headset isn't the one we'd recommend.
You might also like
Get daily insight, inspiration and deals in your inbox
Get the hottest deals available in your inbox plus news, reviews, opinion, analysis and more from the TechRadar team.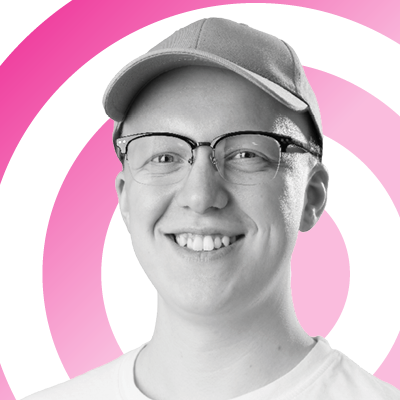 Senior Staff Writer, News
Hamish is a Senior Staff Writer for TechRadar and you'll see his name appearing on articles across nearly every topic on the site from smart home deals to speaker reviews to graphics card news and everything in between. He uses his broad range of knowledge to help explain the latest gadgets and if they're a must-buy or a fad fueled by hype. Though his specialty is writing about everything going on in the world of virtual reality and augmented reality.