Threads just gave me another reason to leave X and Elon Musk behind – free edits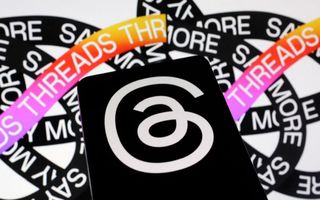 (Image credit: Meta)
Editable posts, a feature that took Twitter (now X) years to add, just showed up on the still-young Threads.
Meta's X rival added the feature without fanfare on Thursday, edging the nascent social platform ever closer to being a complete Twitter replacement. The feature is also notably free while on X you'll have to pay an $8-a-month Premium account fee for the privilege of editable tweets.
I've been on Threads, which you can sign up for through your Instagram account, since it launched in July. In those early days, Threads enjoyed explosive growth and was quickly anointed "the next big thing" in social media. Since then, growth has slowed down and I've watched engagement flounder. Still, with Twitter (X) sliding into irrelevance, I've been rooting for Threads to pick up the pace of engagement and innovation.
Of course, Meta insists that it's not trying to be Twitter but it's been steadily adding features like a Following Tab, translations, and, more recently, the long-called for Web interface.
This latest feature, though relatively small, is for me a clear sign that Meta and Threads are comfortable taking on Twitter (X) at its own game.
Twitter spent years hemming and hawing over editable tweets, worried about how they might damage the platform and its trustworthiness. No one wanted people going back and editing Tweets from days, weeks, months, or years ago. Some of those Tweets are part of history. Twitter eventually figured it out but only launched it for Twitter Blue subscribers (read paying Twitter users).
Threads doesn't have Twitter's history or, it seems, its tendency toward hand-wringing. The new Edit Threads feature is free, simple, and has one critical built-in control: You can only edit a Thread for 5 minutes, after that, it's locked in and your only choice is to delete it.
Image 1 of 3
Here's how it worked for me on the desktop version of Threads (it has yet to appear for me in the Threads app).
I posted a Thread with the word "test".
After I posted it, I opened the Thread and then selected the ellipses menu on the right side of the Thread. At the top is a new option: "Edit Thread".
I selected it and then edited it as a timer counted down to five minutes.
There's a little message that appears at the bottom of the screen telling you that Threads is editing the post. As with many things on Threads, this takes longer than it should.
Within the 5-minute timeframe, there doesn't seem to be a limit to the number of times you can edit a Thread. I edited my post twice. After five minutes, though, I couldn't apply any more edits.
What's missing
It's a good, simple update that is missing one key feature: a record of edits.
Anyone who reads my current Thread, which says, "This has been a test of Threads new Edit Thread feature," will have no idea that it previously said "test" and then "Test".
Obviously, in the case of my Thread, this is of no consequence. But imagine someone Threading something controversial and then using Edit Thread to cover their tracks.
It's a bothersome omission but I'm not too concerned. Instagram, which manages Threads development, has been relatively responsive and does seem to roll out updates pretty quickly. If this is recognized as an oversight, I bet the change will come soon.
In the meantime, I'm pleased with the update and just wish it had come soon enough for me to not have a typo in one of my few popular Threads posts.
Now if Threads can just get to work on hashtags, direct messages, and polls, I might be willing to leave Twitter (X) behind for good.
You might also like
Get daily insight, inspiration and deals in your inbox
Get the hottest deals available in your inbox plus news, reviews, opinion, analysis and more from the TechRadar team.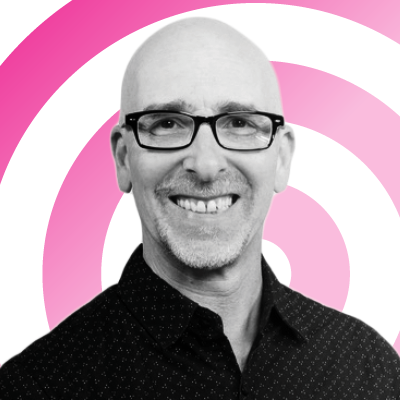 A 35-year industry veteran and award-winning journalist, Lance has covered technology since PCs were the size of suitcases and "on line" meant "waiting." He's a former Lifewire Editor-in-Chief, Mashable Editor-in-Chief, and, before that, Editor in Chief of PCMag.com and Senior Vice President of Content for Ziff Davis, Inc. He also wrote a popular, weekly tech column for Medium called The Upgrade.
Lance Ulanoff makes frequent appearances on national, international, and local news programs including Live with Kelly and Ryan, Fox News, Fox Business, the Today Show, Good Morning America, CNBC, CNN, and the BBC.