Surface Laptop Go 3 vs Surface Laptop Go 2: the key differences so far
Fair warning: the upgrades are minimal
Microsoft Surface Laptop Go 2
A great-value budget laptop, the Microsoft Surface Laptop Go 2 is a lightweight and portable device that delivers when it comes to day-to-day performance, even if it's marred by weak design elements.
For
Lightweight and portable
Very affordable
Good battery life
Against
Low-res display
Low-res webcam
No keyboard backlighting
Microsoft Surface Laptop Go 3
With a slight upgrade in design and a 15-hour battery life, the Surface Laptop Go 3 does offer some improvements. But with its aging display and webcam, combined with a higher price, it doesn't seem a more attractive option over its predecessor.
For
Lightweight and portable
Longer battery life
New fingerprint reader
Against
A little overpriced
Low-res display
Low-res webcam
No keyboard backlighting
The Microsoft 'Special Event' on September 21 turned out to be not quite as device-heavy as many had expected. Instead of rolling out a slew of new and exciting devices, the company focused more on its all-in-one AI assistant, Copilot, and dedicated only about 20 minutes to two new laptops, one of which is the Surface Laptop Go 3.
While the hardware showcase was a little disappointing, we are at least happy that its budget laptop line, which was once lauded for its great build, lightweight design, and good performance at a great price, is getting its third follow-up – at least until we saw the small print.
The improvements that we had hoped to see in this new addition to the Laptop Go line are nowhere to be found. To make matters worse, it's now pricier than it's ever been, hovering around the $800 / £800 mark – not at all what you'd call 'budget'.
So, what once was one of the best budget laptops on the market is no more, replaced by a somewhat overpriced device that barely has anything to offer in exchange for that price hike, let alone enough make it onto our best laptops list.
But how is it better (or, more appropriately in this case, worse) than the Laptop Go 2? We'll tell you.
Surface Laptop Go 3 vs Laptop Go 2: Price
The original Surface Laptop Go started cheap, with a $549 / £549 / AU$999 asking price for its base model fitted with a i5 chip, 4GB of RAM and 64GB of eMMC storage. At its highest configuration, touting the same processor but with a bump to 8GB and 256GB in RAM and storage, it set consumers back $899 / £899 / AU$1,549.
When the Laptop Go 2 was released it did get a small price rise, starting at $600 / £600 / AU$1,199. That was for innards that swapped out the base eMMC storage of the original for a proper SSD – so fair enough.
This time around, however, the price tag is a bit of a head-scratcher. The Surface Laptop Go 3 now has a whopping price of entry of $799 in the US (we're still waiting for confirmation of UK and Australia pricing). That's only $100 cheaper than the original's price for the top-spec model, and $200 more than the Laptop Go 2.
What do you get for that? An Intel Core i5-1235U processor, 8GB of RAM, and 256GB of storage. You can upgrade to 16GB RAM (and 512GB for the commercial model), but that means paying even more.
Winner: Surface Laptop Go 2
Surface Laptop Go 3 vs Laptop Go 2: Design
The Surface Laptop Go was praised for its premium build quality and stylish design when it first launched back in October 2020. For a budget laptop, it was well built, and offered a lightweight and portable form factor (at just 10.95 x 8.12 x 0.62 inches), making it a sort of unicorn during a time when thin and light laptops were a luxury.
However, the Laptop Go 2 was cursed with having zero design and feature updates, making it close to being a disappointment. It kept the same portable nature, which was a plus, but it could have been the perfect opportunity to upgrade the aging 1536 x 1024 touchscreen display and the 720p webcam, as well as put some backlighting on that keyboard.
Microsoft clearly dropped the ball on that.
Well, with the Surface Laptop Go 3, the manufacturer dropped the ball again, and hard. It's almost the exact same laptop as the Go 2, except with a power button with a fingerprint reader added to it. If you were hoping for a higher-resolution screen or webcam, you'll be sorely disappointed. What's worse is that it's $200 more than its predecessor, which makes no sense considering there are no major upgrades in terms of the design.
Surface Laptop Go 3 vs Laptop Go 2: Specs
The Surface Laptop Go 2 comes fitted with an Intel Core i5-1135G7, Iris Xe graphics, 4GB or 8GB of RAM, and 128GB or 256GB of SSD storage, which sounds a little underpowered in today's standards, but was actually enough to see casual users through their everyday computing needs. It was a budget laptop, after all, and while there was no excuse for a 4GB memory – what is this, the aughts?! – it was still good enough for its target market.
Luckily, Microsoft got rid of that 4GB RAM option altogether, with the Laptop Go 3 starting at 8GB, the minimum these days. It also comes fitted with an Intel Core i5-1235U, and your option of 8GB or 16GB memory, though the integrated graphics and SSD storage remain the same.
That, in and of itself, isn't a problem. Though the 12th-Gen chips are no longer current generation, that doesn't mean they can't deliver, and the i5-1235U chip, according to reviews, punches above its weight. It's more power-efficient as well, explaining that jump from the Laptop Go 2's 13.5-hour rating to a nice 15 hours of battery life. However, those specs do seem measly when you go back to that price hike.
How it made sense for Microsoft to give the Laptop Go 3 a price increase with virtually no design upgrades, and budget-level specs, is beyond us.
Winner: Laptop Go 3, but only if you don't look at the price.
Which one should you buy?
That's a tough one. With so many excellent affordable laptops to choose from, many of which will actually come with modern features, it's really hard to recommend either of these.
The Surface Laptop Go 2 is capable enough, but there was no excuse for the 4GB RAM even by 2022 standards, let alone now. And while the Surface Laptop Go 3 has slightly upgraded innards, the fact that it's inherited its predecessor's aging display and aging webcam – and that you're paying more for them – is ludicrous.
If you're set on staying with the Surface Laptop Go line, then maybe go for the Laptop Go 3. But if you want the best value for your money, look elsewhere.
Sign up for Black Friday email alerts!
Get the hottest deals available in your inbox plus news, reviews, opinion, analysis and more from the TechRadar team.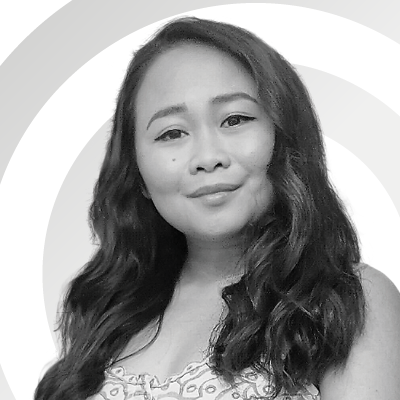 Computing Reviews and Buying Guides Editor
Michelle Rae Uy is the Computing Reviews and Buying Guides Editor here at TechRadar. She's a Los Angeles-based tech, travel and lifestyle writer covering a wide range of topics, from computing to the latest in green commutes to the best hiking trails. She's an ambivert who enjoys communing with nature and traveling for months at a time just as much as watching movies and playing sim games at home. That also means that she has a lot more avenues to explore in terms of understanding how tech can improve the different aspects of our lives.