Microsoft Surface Laptop Go 3: everything we know so far about the budget laptop
Is the best budget-friendly laptop ever making a comeback?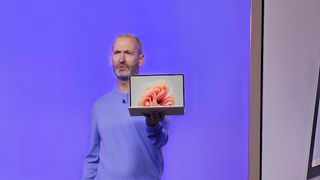 (Image credit: Future)
Microsoft's big event in New York City is today, which we are closely following in in our Microsoft Surface Event liveblog, and the company just announced the Microsoft Surface Laptop Go 3, complete with 15 hours of battery life and a performance that's 88% faster than the original.
Speculations around the launch of new devices like the Surface Go 4, Surface Laptop Studio 2, and maybe even the Surface Laptop Go 3 have been buzzing around for days. And while Microsoft only actually announced two devices, focusing more on Copilot, it's nice that the Laptop Go line has finally been upgraded.
That's especially because there hasn't been significant activity in the Go, Laptop Studio, and Laptop Go product lines over the past year or so. The Surface Laptop Go, in particular, hasn't gotten the attention it deserves since the release of the Surface Laptop Go 2 back in June 2022 – a huge shame since it's an exemplary notebook that proves that a budget laptop can have premium features.
While June 2023 came and went without a peep from Microsoft about the line, now's the best time for Microsoft to resurrect one of the best budget laptops we've seen since many are still struggling with the cost of living crisis. And while our hopes that the manufacturer will reinvent it in a massive way have been dashed, there's still a lot to talk about.
Can the new Surface Laptop Go 3 help the the line can reclaim its best touchscreen laptop status? Here's what you need to know to answer that.
Surface Laptop Go 3: cut to the chase
What is it? The next Surface Laptop Go installment
When is it out? Pre-order available now, shipping on October 3
What will it cost? Starting at $799
Surface Laptop Go 3: Price and release date
Unfortunately, the Laptop Go 3 has an even slightly higher price of entry at $799 in the US, but as long as Microsoft the necessary improvements in its display, webcam, and specs, it's not too bad. You can pre-order it today, but it starts shipping out on October 3.
The original Surface Laptop Go, which hit the shelves back in October 1, 2020, started at a nice and affordable $549 / £549 / AU$999, which offered an i5, 4GB of RAM and 64GB of eMMC storage, which was certainly good enough for people who didn't need a powerful notebook and wanted a budget option. It also capped at $899 / £899 / AU$1,549 for a RAM and storage bump of 8GB and 256GB.
Its successor, the Laptop Go 2, did get a small price rise, starting at $600 / £600 / AU$1,199, which was disappointing as, outside of swapping out that base eMMC storage for a proper SSD, it didn't really come with improvements that would warrant a price bump.
Surface Laptop Go 3: Design
Much-lauded for its premium build quality and stylish design despite its lower price of entry, the Surface Laptop Go line did had a lot going for it when it first hit the streets.
Obviously, because it is one of the best things about the line, it retains its portable nature. At only 10.95 x 8.12 x 0.62 and with a 12.4-inch screen, this is one of the most compact laptops in the world. It's still ultralight and portable, coming in at 2.4lbs (1.08kg), and it'll come in four colors.
Unfortunately, it is keeping its 12.4-inch 1536 x 1024 (148 PPI) PixelSense touch display. The panel boasts 1000:1 contrast ratio, 320 nits brightness, and 3:2 aspect ratio. Same sad news about the webcam, as it retains its 720p HD front-facing camera, basically a dinosaur in this day and age. And sadly, the keyboard still does not have backlighting.
On the plus side, it's still available in its predecessor's beloved colorways: Sage, Ice Blue, Sandstone, and Platinum. In addition, it now comes with a fingerprint power button. As for the ports, it will have a USB-C 3.2, a USB-A 3.1, 3.5 mm headphone jack, and the Surface Connect port.
Surface Laptop Go 3: Specs and performance
As announced by Microsoft, the Surface Laptop Go 3 with have 15 hours of battery life and 88% faster performance than the original Surface Laptop Go.
The new Laptop Go 3 may be Intel Core i5-1235U, a 12th-Gen Alder Lake chip, and paired with Intel Xe Graphics, 8GB or 16GB RAM, and 256GB storage. This is for the consumer model. Opt for the commercial model, and you get a removable UFS drive of 128GB plus 256GB or 512GB SSD.
We'll know more about how the Surface Laptop Go 3 actually performs in real life as soon as we get our hands on it for a proper review.
Today's best Laptop Go and Laptop Go 2 deals
Sign up to receive daily breaking news, reviews, opinion, analysis, deals and more from the world of tech.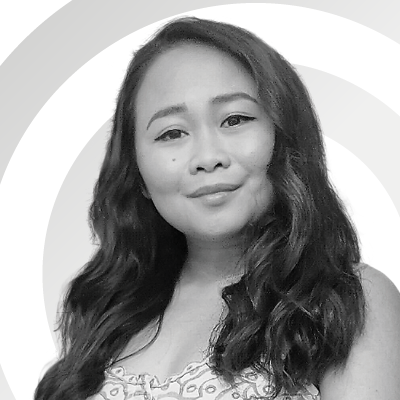 Computing Reviews and Buying Guides Editor
Michelle Rae Uy is the Computing Reviews and Buying Guides Editor here at TechRadar. She's a Los Angeles-based tech, travel and lifestyle writer covering a wide range of topics, from computing to the latest in green commutes to the best hiking trails. She's an ambivert who enjoys communing with nature and traveling for months at a time just as much as watching movies and playing sim games at home. That also means that she has a lot more avenues to explore in terms of understanding how tech can improve the different aspects of our lives.