Exclusive: IFA is a month away and completely sold out - here's what to expect
Berlin goes gaga for gadgets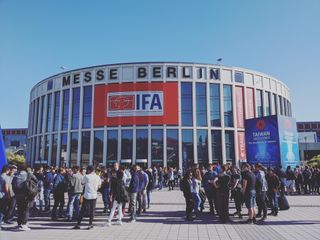 (Image credit: Future / Jeremy Kaplan)
We're one month away from the 99th installment of one of the biggest technology shows in the world. IFA 2023, held annually at the massive Messe Berlin arena in Germany, opens to the press August 30 and 31 and then to the public at large for a solid week starting in September. And the show is completely and utterly sold out, Oliver Merlin, managing director of IFA, tells TechRadar exclusively.
"Out of the 27 halls, we've used 26, and the last one is reserved for logistics. We've sold out every single square centimeter that we could," Merlin said. That's 130,000 square meters -- an area about as big as The Pentagon. CES may bill itself as "the most influential tech event in the world," but IFA is larger, even with the Las Vegas Convention Center's sprawling new billion-dollar West Wing. IFA is expected to draw 2,000 manufacturers from 44 countries and 180K attendees from 130 countries.
And a full house means a vast amount of new technology from gigantic consumer electronics companies like Samsung, Vestel, Bosch, Sony, Hisense, De'longhi, LG, Braun, Dyson, AEG, Siemens, Miele, and more.
IFA has nearly a century of experience at the forefront of the technology industry, from the 1920s and 1930s where it spot-lit the burgeoning tube radio and receiver market to the 70s where the first video recorder was launched. In 1930, Albert Einstein opened the show. Today the cutting edge means AI, which has spilled out upon the technology market like that drawer full of miscellaneous cables you keep meaning to clean out.
"Everyone's grandmother is an AI expert these days," Merlin joked. "AI six months ago wasn't a thing. It's completely blown things out of the water." Gadget makers have been touting AI integration in their products for years; they claim it helps vacuums detect the gunk in your carpet, dishwashers sense when your plates are dry, laundry appliances gauge your soiled duds … and even speak Hindi. But the explosion of AI chatbots such as Bing AI and ChatGPT is something else entirely and may prove as transformative in the long run as the dot-com craze of the 90s.
ICYMI: The hottest gear at IFA 2022
The big IFA tech show is full of all kinds of creations, from weird new crowdfunded ideas to huge releases from the biggest companies, all under one roof. Well, several roofs really. It's a very big show. Here's the best of 2022.
IFA moves a bit slower than CES, Merlin acknowledged, and some might take that as a good thing. While CES devours every tech trend that emerges, incorporating cars, smart cities, and every would-be unicorn with a dream and a pitch deck, IFA remains concentrated on its strengths: home appliances, audio, and consumer tech. That said, it's hard to avoid tech's sustainability push, and so for the first time ever, IFA will feature a Sustainability Village – a big one, too.
"Sustainability took us by surprise," Merlin told TechRadar. "We knew it would be a content stream, but we didn't realize it was going to be a several-thousand-square-foot zone that even traditional vendors wanted to be part of."
Virtual, in-person, or gone entirely?
Technology tradeshows as a whole have been a mixed bag lately. E3 was canceled for 2023 and has no plans for 2024 – call it an Evidently Eviscerated Event. And Facebook's F8 conference is gone for good as well. Meanwhile, Samsung's recent Unpacked event was in person … and in South Korea.
The rise of brand-specific events like that – also including Google I/O, Apple's various events, and more – is the biggest threat to shows like CES and IFA. Indeed, some big names won't be there: Merlin admits that the gaming laptop world is moving elsewhere. Asus and Acer won't be part of IFA, instead spending their marketing dollars at Gamescom.
And next month's show will come as a delightful surprise to anyone who's thrown up their hands in despair while wandering the virtual corridors of an online event. There won't be much of a virtual component at all, Merlin says. IFA is live, baby, live, and to really learn what's hot and new you'll have to be there yourself (or follow TechRadar's online coverage)
"The genie's out of the bottle. It would be a mistake to ignore the virtual audience. But the tech isn't really there to replicate that which is best experienced viscerally right there in front of you," Merlin said. He's right, of course: Half the magic of a massive trade show is the delight in stumbling upon the unexpected, the wow factor of a new tech that takes your breath away. (The other half is the stomach ache from eating crummy trade-show food, but I digress.)
Next stop, Berlin
The scale of the show is surprising given the behind-the-scenes tumult that shook IFA over the last 12 months. Merlin has only been with IFA Management GmbH since November, and he's interim managing director: In early June, IFA announced that Leif-Erik Lindner – who for 15 years has been Vice President for Consumer Electronics of Samsung Germany – would take on the role. Merlin moves to a strategy role focused on the IFA brand itself.
With that much tech innovation, you can count on the technology experts at TechRadar to cover it completely. TechRadar will be in person in Berlin for IFA; stick with us for complete coverage of all the new gadgets, the latest AI news, and a taste test of what's hot in Berlin – most likely, currywurst. IFA is open from Friday, Sept. 1 to Tuesday, Sept. 5.
Get daily insight, inspiration and deals in your inbox
Get the hottest deals available in your inbox plus news, reviews, opinion, analysis and more from the TechRadar team.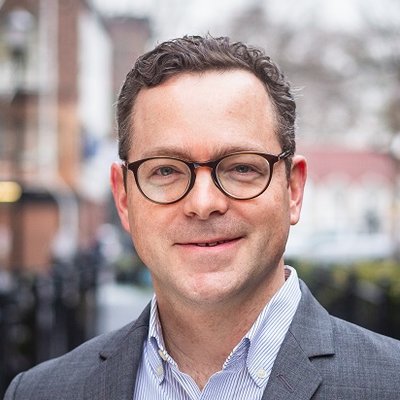 Content Director, TechRadar
After 25 years covering the technology industry, Jeremy Kaplan is a familiar face in the media world. As Content Director for TechRadar, he oversees product development and quality. He was formerly Editor in Chief of Digital Trends, where he transformed a niche publisher into one of the fastest growing properties in digital media. Before that, he spent half a decade at one of the largest news agencies in the world, and cut his teeth in magazine business, long before the birth of the iPhone. In 2019, he was named to the FOLIO: 100, which honors publishing professionals making an industry-wide impact.