This year's Black Friday AirPods deals have officially finished. Black Friday 2022 (opens in new tab) doesn't start until November 25, but there are still plenty of discounts to be found now. We've got today's lowest prices here, and we're expecting more offers in the Boxing Day sales (opens in new tab) (or after Christmas sales (opens in new tab) if you're in the US). Stay tuned for our pro predictions for the best Black Friday AirPods deals in 2022 - they'll be coming in the new year. In the meantime, here's a recap of what happened this year...
AirPods deals are still going – even if Black Friday itself is now over, letting you bag a real bargain on Apple's lineup of earbuds and headphones.
Apple AirPods deals are always a hot seller, and we're bringing you all the best offers in the US and the UK today, as well as a look at the top discounts from last year so you know what to expect.

While Black Friday didn't officially kick off until the stroke of midnight on November 26 this year, several retailers launched early sales, which included fantastic Black Friday AirPods deals.
Can't wait till Black Friday 2022? You'll find today's best AirPods deals available in the US and the UK below.
Today's best AirPods deals
Missed last year's Black Friday sales? Here's a selection of the best AirPods deals we've found today in your region.
Last year's best AirPods Black Friday deals
Last year, Walmart kicked off its Black Friday sale with an incredible deal on the AirPods Pro, which brought them down to their lowest ever price. Costing $249 at launch, the retailer slashed the price of Apple's noise-cancelling earbuds to just $159.99 - and you could get the AirPods Pro at their lowest price in the UK, too.
We also saw the new AirPods 3 drop to their lowest price in the US, while prices for the Apple AirPods Max - the brand's first over-ear headphones - dropped to an all-time-low in the US (opens in new tab), and near their lowest price in the UK (opens in new tab).
Black Friday AirPods deals: FAQ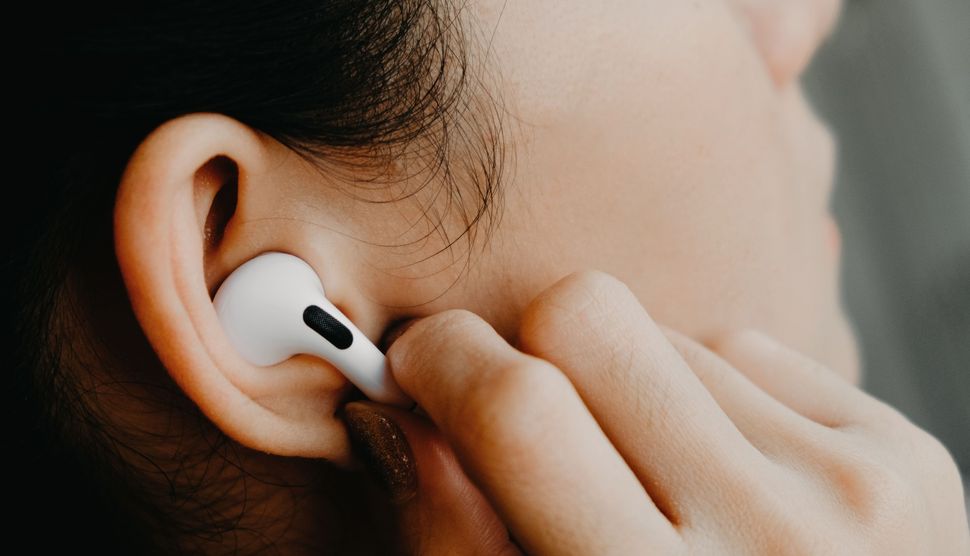 When did Black Friday AirPods deals start last year?
Black Friday officially kicked off at midnight on November 26 this year, but deals had been rolling in since the beginning of this month. Last year, due to the coronavirus pandemic, retailers released offers early than ever, which means we saw record-low Black Friday AirPods deals during the week leading up to Black Friday proper.
Where are the best places to find Black Friday AirPods deals?
This guide will bring you all the best Black Friday AirPods deals, giving you the lowest prices from all the top retailers.

In the US, third-party sites like Amazon and Walmart are currently offering the best discounts with record-low prices on Apple's lineup of earbuds. If you're in the UK, sites including Amazon and Very are bringing the best AirPods deals for Black Friday.

While the Apple store doesn't offer direct Apple Black Friday deals, the tech giant is known to offer gift cards and freebies when you purchase select devices.
How can I get the best Black Friday AirPods deals?
You won't find discounts on AirPods from Apple directly. That means you'll have to rely on third-party retailers to find the best Black Friday AirPods deals. Luckily for you, retailers like Amazon and Walmart have already offered record-low prices during their Black Friday sales this year.
Wherever you buy your new AirPods, you'll need to act fast. They usually sell out very quickly, and we've seen prices going up and down over the last few hours.
Which AirPods are best for me?
There are five different AirPods models to choose from this Black Friday: the Apple AirPods (2019) with a regular charging case or a wireless charging case, the newly released AirPods 3, the AirPods Pro, and the over-ear AirPods Max.
The 2019 AirPods are an upgrade to the original true wireless earbuds, coming with an H1 chip that allows for faster pairing times, more reliable wireless connectivity, and hands-free access to the Siri voice assistant.
You can either get these earbuds with a regular charging case or for a little more money, a wireless charging case that you can simply place of a Qi-certified charging mat to boost the battery. Be sure to double-check which version you're getting when you spot a great Black Friday deal – as a general rule, the wireless charging case tends to be more expensive.
The AirPods 3 are an upgraded version of the 2019 AirPods, representing a big step up from their predecessors in terms of audio performance, connectivity, and design - and while they come with a price increase, we think they're a worthy upgrade if you have the older AirPods. Like the AirPods Pro, they come with Spatial Audio support, but there's no active noise cancellation.
The popular AirPods Pro were released in October of 2019 and come with active noise cancellation to block external sound, the Spatial Audio feature that brings Dolby Atmos immersive sound, and a slicker design than the regular 2019 AirPods.
The AirPods Max were released in December of last year and are the most expensive AirPods on the market. The headphones feature an over-ear design, and like the AirPods Pro, come with active noise cancellation, powerful H1 Chips, and an enhanced audio experience. The AirPods Max also feature a unique design with a breathable knit mesh headband and a stainless steel frame with memory foam earcups for ultimate comfort.