UPDATE: The Black Friday and Cyber Monday weekend is now over so this page will no longer be updated. But there are still some great deals that are still going, just don't bank on all of them still being around. Instead, check out our everyday, updated best iPhone deals page for all the best deals.
We're calling it as the winner - iPhone deals must have been the success story of the Black Friday 2018 weekend. And the best bit is that it came as a total surprise, as we weren't expecting any bargains at all on the likes of the iPhone XR and XS.
But then several retailers dropped some astonishing 100GB tariffs from Vodafone that turned the expensive new handsets into reasonably priced bargains. And a number those bargains have continued all the way through Cyber Monday and out the other side.
There continues to be some serious savings to be made on iPhones at the time of writing, which means Apple's newest devices are finally affordable. Now is the absolute perfect time to get a brand new 2018 iPhone. Check out the list below to see what is still on sale, together with an idea of what you missed - hopefully that won't be too painful.
And for a general overview of what the current best iPhone deals are in the UK, just hit the link and dive straight into our interactive price comparison.
Our top 5 iPhone picks of Black Friday 2018 so far
Black Friday iPhone deals: the best of the rest
Which iPhone is best for me?
This is a pretty broad question, depending on who you are. If you're a money-no-object kind of person that simply wants whatever is the best, then you're going to want the latest iPhone XS Max. This has the biggest display and most impressive specs albeit at the highest price. But, as we say, we just don't think the price will shift too much on that or the XS.
If you're at the other end of the spectrum and you want to make sure you get the best deal possible then you might opt for an older model, like an iPhone 7 or even iPhone 6S, to make a saving. So you still get that luxurious Apple smartphone quality, just without the newest features.
If you're sitting between the two, then we're expecting it to be a big year for iPhone 8 deals. More on that below.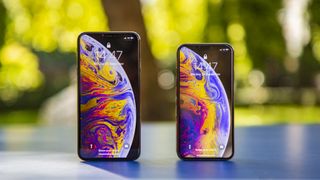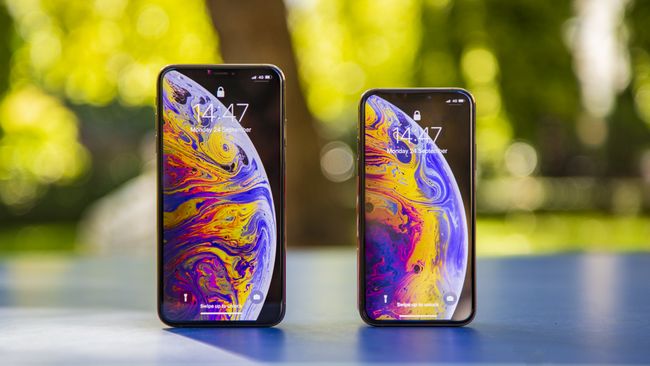 What about other mobile phone deals?
While Apple is still a super appealing option thanks to the ever growing iPhone range, there is fierce competition from Android these days from Samsung, Google and Huawei smartphones.
The Huawei P20 Pro, for example, packs in a stunning triple lens camera which produces pictures like no other phone. Then there's that Samsung Galaxy S9 Infinity Display with nearly no bezel at all and plenty of powerful innards paired with a top dual camera. Google now has the Pixel 3 which offers its best pure Android experience yet.
So if Android has you tempted you then be sure to bookmark our overall guide to the best Black Friday phone deals.