Samsung's elite new OLED TV has a weird HDMI restriction that PC gamers won't like
Those HDMI 2.1 ports aren't quite as 2.1 as they seem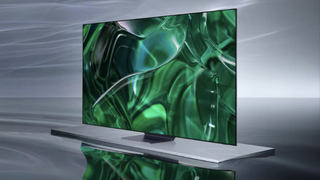 (Image credit: Samsung)
The Samsung S95C QD-OLED TV is definitively one of the best TVs of the year – it scored the full five stars in our Samsung S95C review, and is generally a marvel of modern entertainment.
However, TV reviewer Vincent Teoh (HDTV Test on YouTube) spotted an issue with the S95C that could be a problem for PC gamers in particular – though we'll explain why it isn't such a problem for others later.
The Samsung S95C's HDMI 2.1 ports aren't able to handle the full bandwidth that HDMI 2.1 is capable of, it turns out. A full-fat HDMI 2.1 port is capable of 48Gbps, but the S95C's ports only appear to be capable of 40Gbps – and this has the potential to cause problems for PC gamers hoping to make use of the set's 4K 144Hz capabilities.
Where did the additional 20% of connection bandwidth go? In his full video below, Teoh explains that he thinks the One Connect box is the issue. This is an external box where all the TV's processing and connections are housed, so that the screen itself can be super-slim. The One Connect box is great for those who like their TV to look beautiful, or who hate visible cable mess, but clearly is comes with a compromise.
The good news is that this isn't a big deal for the vast majority of people. A PC connection at very high framerate and high color depth is basically the only thing that pushes HDMI 2.1 to its limit, for 4K screens, at least.
As Teoh points out, neither the Xbox Series X or PlayStation 5 are able to output more than 40Gbps even in 4K 120Hz with HDR, so it makes no difference to the next-gen consoles. And even the best 4K Blu-ray players or higher-end streaming TV boxes don't require this much bandwidth for their video – the Apple TV 4K (2022) has the best streaming quality of all the set-top boxes, and it also doesn't support 48Gbps output anyway.
But some of the best graphics cards are capable of pushing 48Gbps HDMI to the max, especially if you want the TV's full 144Hz refresh rate and 4K. If if the PC is trying to push it to the max and the TV can't handle it, you can have some weird connectivity issues.
So, this isn't any kind of fundamental flaw to the S95C. It remains one of the best OLED TVs for movie lovers, and still one of the best gaming TVs, in our opinion – but maybe not for seriously high-end PC gaming. The Samsung S90C, which has the same kind of QD-OLED panel as the S95C (though isn't as bright in our testing – review coming soon) and the Samsung QN95C both support full-strength 48Gbps at 144Hz, so those may be the way to go for anyone frustrated by this news.
Get daily insight, inspiration and deals in your inbox
Get the hottest deals available in your inbox plus news, reviews, opinion, analysis and more from the TechRadar team.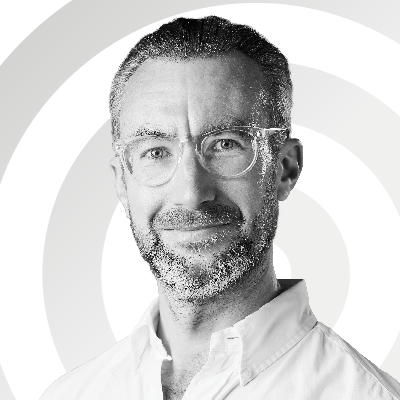 Managing Editor, Entertainment
Matt is TechRadar's Managing Editor for Entertainment, meaning he's in charge of persuading our team of writers and reviewers to watch the latest TV shows and movies on gorgeous TVs and listen to fantastic speakers and headphones. It's a tough task, as you can imagine. Matt has over a decade of experience in tech publishing, and previously ran the TV & audio coverage for our colleagues at T3.com, and before that he edited T3 magazine. During his career, he's also contributed to places as varied as Creative Bloq, PC Gamer, PetsRadar, MacLife, and Edge. TV and movie nerdism is his speciality, and he goes to the cinema three times a week. He's always happy to explain the virtues of Dolby Vision over a drink, but he might need to use props, like he's explaining the offside rule.