Welcome to the new TechRadar
This update is so big, it's a relaunch.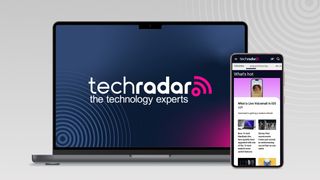 (Image credit: Shutterstock)
You're not imagining it, things look different around here. We've relaunched TechRadar, remaking everything from the logo and color scheme to our tagline, one that we think better reflects our purpose and promise: real tech experts, real experience, and real advice for your very real technology world.
Let's take a look at what we've done and why.
Our new homepage, logo, and colors are all designed to help you find the advice and information you're looking for faster and more effectively.
We replaced our story-type navigation with one revolving around product categories. We know you come to us for advice on which phone to buy, the right computer to carry to work or use in your home office, the best wearable to track your health, and which streaming platforms to adopt (even which shows to watch). Now it's all right there at the top of our page.
When we're covering something big, like a major Apple product launch or Amazon sales event, we won't make you hunt for all those exciting and useful stories. They'll be front and center on the new TechRadar.
For the explorers among you, you'll now find easily navigable product categories in an iconic list form and also exposed throughout the homepage, where categories like Laptops & computing, Phones, TVs, Audio, Streaming, and more will have their own spaces.
We'll still show you all our latest reviews and buying guides, as well as the latest news in an easy-to-scan column that also includes a link to a comprehensive list of news stories.
Expertise on the page
The new TechRadar is more than just a new design and navigation on desktop and mobile - it's a fresh perspective. We're The Technology Experts. Granted, TechRadar's 15-year history has been chock-full of technology expertise – if you read our reviews, this was probably obvious - and now we're owning it.
With the new TechRadar, our team of experts is telling the story of technology, from the moment you learn about an innovation, to your purchase research and through the intense scrutiny of our review process. We continue the journey with vast and deep how-to guidance and analysis about the products and technologies that populate our lives.
We care so deeply about the advice you glean from us that TechRadar is also introducing Ask An Expert, a new way for you to connect with the team about the products you own, the gadgets you'll buy, and the tech conundrums you can't solve.
Our analysts and editors already live with technology and share their experiences in personal and relatable ways. Now, we've crafted new platforms to help us better tell those stories.
Among them are recurring features such as Homescreen heroes (the apps we cannot live without), Smart ideas (unpacking the best in smart home technology) and How to choose (product category explainers for buying decision makers). The $20 challenge tests whether affordable products can live up to their promise, while ICYMI gives you the weekly briefing you need to stay plugged into the latest technology news.
Whatever your tech quest or journey, the new TechRadar is there to guide and walk alongside you.
We hope you enjoy the new TechRadar you encounter today but know this, we're not done. TechRadar will continue to evolve and grow with fresh franchises, content types, and visibility across all your screens and favorite platforms.
It's a new era for technology and expertise brought to you by real people who live and love it. Welcome to the new TechRadar. Check it out and let us know what you think.
Get daily insight, inspiration and deals in your inbox
Get the hottest deals available in your inbox plus news, reviews, opinion, analysis and more from the TechRadar team.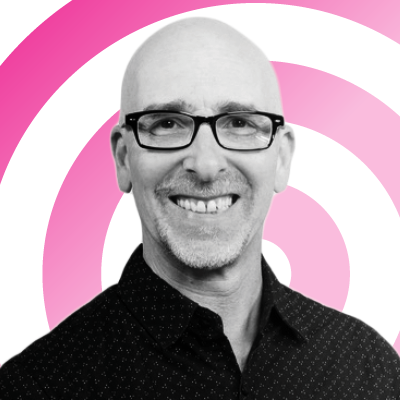 A 35-year industry veteran and award-winning journalist, Lance has covered technology since PCs were the size of suitcases and "on line" meant "waiting." He's a former Lifewire Editor-in-Chief, Mashable Editor-in-Chief, and, before that, Editor in Chief of PCMag.com and Senior Vice President of Content for Ziff Davis, Inc. He also wrote a popular, weekly tech column for Medium called The Upgrade.
Lance Ulanoff makes frequent appearances on national, international, and local news programs including Live with Kelly and Ryan, Fox News, Fox Business, the Today Show, Good Morning America, CNBC, CNN, and the BBC.