I'm an amateur artist and this is the only drawing app I use
Homescreen heroes: Procreate is everything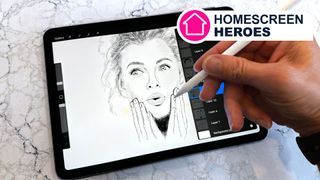 (Image credit: Future / Lance Ulanoff)
There are gifted artists and then there are people like me, who draw for fun and, especially relaxation. I have no aspirations to be the next Salvador Dali or even Charles Schulz (at least not any more), but drawing on one of the best Apple iPads is a favorite hobby and I've been doing it since the first Apple tablet in 2010.
Homescreen heroes
This is the second in a regular series of articles exploring the apps that we couldn't live without. Read them all here.
To be clear, I've been drawing, both digitally and on pen and paper for decades. On the PC, I was a huge fan of Aldus Freehand and, until the arrival of Wacom tablets, grew quite adept at drawing with a mouse.
When Steve Jobs unveiled the first iPad 13 years ago, I immediately identified it as a larger and more natural digital canvas than, say, my Windows PC. There was no pencil and if you wanted to draw with something other than your finger (some people were really good at finger-painting-style art), you had to buy a third-party stylus. These were analog implements that relied entirely on touch, like a more precise version of your finger.
I wish I could remember the first iPad drawing apps I used, but I do recall when I first heard about Procreate from Savage Interactive Pty Ltd.
I was working as Editor-in-Chief of Mashable and in 2013 we ran a story about a remarkable digital portrait of Morgan Freeman. Not only was it photo-realistic, but in an accompanying YouTube video, you could watch the playback of its stroke-by-stroke creation. We soon learned that the art was created on an iPad using Procreate. The app launched about a year after the iPad and in addition to a significant number of tools, including multiple brush styles, mediums, and layers, it included the ability to capture, replay, and export the art-creation process.
At the time, it was one of the rare paid apps on Apple's App Store. Yes, $9.99 / £9.99 / AU$14.99 (now $12.99 / £12.99 / AU$19.99) felt like a lot to pay for an app but I was so entranced by Procreate's capabilities that I had to buy it. The nice thing is that, since then, I've never paid for a single update – and there have been so, so many.
When Apple introduced the Apple Pencil a couple of years later, that, too, transformed the digital art space and Procreate was in lock-step with Apple, immediately taking advantage of pressure, tilt, and speed.
It's now 10 years since I first adopted Procreate (still among our best iPad apps) and though I've dabbled in other drawing apps like SketchPad for Windows, nothing really compares.
The layering system is as rich and powerful as anything you might find from Adobe. It has fantastic selection tools and allows me to export in almost any format. It even lets you paint in 3D (provided you've imported a 3D model). Procreate is probably one of the richer apps on the market. I have yet to plumb its depths, Still, I'm never frustrated when I draw or digitally paint with Procreate. If I imagine a feature, it's usually there.
Sure, the time-lapse output (you can adjust the duration and speed of output) tends to show off how the sausage is made. It was how I realized that the Morgan Freeman portrait artist would draw certain elements and then carefully nudge them into their proper place. I realized then that even the best artists make mistakes and benefit from the power of digital tools. Imagine trying to move something in an analog drawing; the only option there is a full erase and redraw.
Drawing on an iPad with such a powerful yet totally natural tool that never gets in the way is incredibly satisfying and relaxing. I can't imagine creating art without Procreate, and thank goodness for it every day.
Download Procreate on iOS
Get daily insight, inspiration and deals in your inbox
Get the hottest deals available in your inbox plus news, reviews, opinion, analysis and more from the TechRadar team.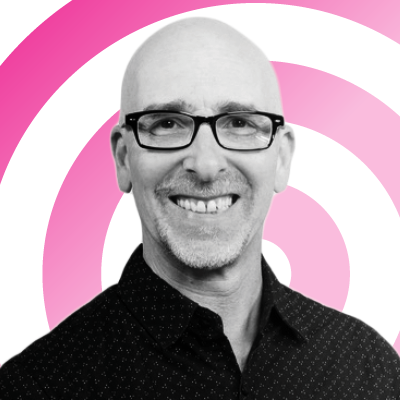 A 35-year industry veteran and award-winning journalist, Lance has covered technology since PCs were the size of suitcases and "on line" meant "waiting." He's a former Lifewire Editor-in-Chief, Mashable Editor-in-Chief, and, before that, Editor in Chief of PCMag.com and Senior Vice President of Content for Ziff Davis, Inc. He also wrote a popular, weekly tech column for Medium called The Upgrade.
Lance Ulanoff makes frequent appearances on national, international, and local news programs including Live with Kelly and Ryan, Fox News, Fox Business, the Today Show, Good Morning America, CNBC, CNN, and the BBC.