Sony has taken everything I loved about its more expensive earbuds and squirrelled it into smaller earbuds, at a lower price. You don't get lossless LDAC or the firm's top-tier DSEE upscaler, but for this money, the audio quality cannot currently be beaten.
Pros
+

The most detailed, immersive audio at the level

+

Incredibly comfortable and secure

+

Great app and 360 Reality Audio support
Cons
-

No on-ear volume control

-

No LDAC support
Why you can trust TechRadar We spend hours testing every product or service we review, so you can be sure you're buying the best. Find out more about how we test.
Sony WF-C700N: Two-minute review
Sony's WF-C700N earbuds are a joy to wear. But how often have you loved the design and fit of a set of earbuds only to be let down when you actually get them doing their job – ie. playing your music?
That won't happen here. In fact, with the WF-C700N, Sony just ripped my notions on what is achievable at this level to smithereens. Some of the best noise-cancelling earbuds of the year, then? Indeed. Can they be bettered by rivals? Yes, but not for this money. You'll have to set your sights much farther up the food chain if you want to beat this suite of features and sound quality.
Honestly, I cannot believe Sony has priced them so low. Suffice to say, I like them a lot. You do need to look past Sony's odd naming game (the N addition to the moniker does indeed stand for Noise cancellation; these 'buds mark Sony's new entry level for ANC earbuds) but once that's done you'll find a truly likeable, solid set of earbuds that are nothing short of fantastic for the money.
Add to this the fact that their talents go above and beyond their Adaptive ANC and into Sony's 360 Reality Audio, guided by the excellent Sony Headphones Connect app, and you get an inkling of what I'm about to go to great lengths to celebrate.
Multi-point connectivity and adaptive sound control are here (you can select 'Walking', 'Waiting', 'Travelling' or 'Registered places' in the app, which is frankly incredible at this level) and you get Sony's standard DSEE audio 'upscaling' engine, so Spotify tracks are going to sound a lot better. Look, it's the kind of tech people like me are more au fait with when it comes to the excellent – but quite a bit more expensive – Sony WF-1000XM4 wireless earbuds and Sony WH-1000XM5 over-ears. And those are some of the best wireless headphones on the planet right now… whereas the WF-C700N are in what I like to call the budget-to-mid sector.
Did I mention that the build quality and battery life are bang-on too? There's less protrusion than with Sony's more affordable buds (Sony WF-C500, all eyes on you), because they're 37% lighter and 38% smaller than the top-tier WF-1000XM4.
The long and short of it is this: the eagerly-awaited Sony WF-1000XM5 earbuds had better be good when they land in my lap (even if they are rumored to be a lot smaller), because as far as I'm concerned, the WF-C700N is where the smart money goes…
Sony WF-C700N review: Price & release date
Released on April 1, 2023
Priced $119 / £99 / AU$199
If the prices above made you double-take, well done you. Yes, Sony has challenged in this territory before, (see the sporty IP55-rated Sony WF-SP800N which feature a degree of noise-cancellation, or the budget friendly Sony WF-C500, if you can live without ANC) but never with quite this level of skill and accomplishment.
As with other options in Sony's more affordable oeuvre, these cheaper earbuds come in a few whimsical colorways: lavender and sage green (which is more like pistachio ice cream) as well as the more traditional black or white finishes.
At this level, the closest competition is likely the Panasonic RZ-S500W earbuds, or even the cheaper (but devoid of ANC or immersive audio) Cambridge Audio Melomania 1 Plus, but both options involve compromises, including a bulkier size and slightly bassier presentation in the Panasonic product (although perhaps you love that), and a more basic app in the Cambridge Audio option in addition to lacking noise cancellation.
Sony WF-C700N review: Specs
Swipe to scroll horizontally
| | |
| --- | --- |
| Drivers | 5mm |
| Active noise cancellation | Yes |
| Battery life | 7.5 hours (buds) 15 hours total (with case) with ANC on |
| Weight | 4.6g per earbud |
| Connectivity | Bluetooth 5.2, USB-C, Sony 360 Reality Audio, AAC |
| Frequency range | 20Hz - 20kHz |
| Waterproofing | IPX4 |
| Other features | Sony Headphones Connect companion app, ambient sound, wind-reduction mics |
Sony WF-C700N review: Features
Excellent immersive 360 Reality Audio
ANC profiles and optimization add value
No auto-off feature
For this level, I think it would be churlish to ask any more from your earbuds. Call-handling? A breeze – but not literally; Sony has worked hard on neutralizing wind-interference (there's a new mesh structure surrounding the microphone) and the fact that the units are much more flush with your ear does promote clearer calls.
But where these 'buds come alive for me, is when I get to playing Tidal tracks, because this opens the door to Sony 360 Reality Audio – aka 24 object-based channels arranged in a 360-degree soundstage, which Sony launched back in 2019. You'll have to take photos of your ear, which is a little tricky at first, then link your Tidal account. But it is emphatically worth it. I'll wax lyrical on the sound quality later, but as features at this level go, you're looking at game-changing immersive sound for this money.
As noted, Sony's excellent Headphones Connect app takes the wheel here. It's very good. Why? Adaptive Sound Control, optimized according to what you're doing, that's why – yes, these headphones learn how you use them and try to help. Don't like that it deploys ANC when it knows you're 'Staying'? That's fine, tap the cog in the app's Headphone Settings and you can deploy Ambient sound or turn all noise profiles off – and until you change it, that'll happen whenever you're sitting at your desk.
When Ambient is deployed, you can select from 1-20 on a slider (I keep mine at around 12 when 'Walking' to my train and 20 when 'Running') and these work very well indeed. When ANC is on, at my desk, all but the loudest noises are softened, leaving me immersed in my playlists. It's a feat and no mistake.
Perks abound. You can even deploy safe listening levels or collect badges pertaining to how often you've listened, and in which scenarios!
Any omissions worth mentioning? No auto-off when you remove them, but at this price, I'm prepared to follow Elsa's advice in Frozen and let it go.
Sony WF-C700N review: Sound quality
Tidal tracks come alive with surround-sound and verve
Even Spotify tracks are levelled up
A truly exuberant, agile and fun listen
Those who have read the entirety of this review won't be shocked to learn that this particular section, like those before it, is extremely positive. But if you've skipped straight to here (naughty!), well, it's good news.
Those with a Tidal account are in for a real treat, but even when I stream lossy Spotify tracks or much better Apple Music streams, the WF-C700N put on a resoundingly agile, meaty, enthusiastic performance.
When streaming The Bangles' Eternal Flame, backing vocals arrive in each ear but never to the detriment of Susanna Hoffs' occasionally pensive, understated vocal. I feel like we get an extra ounce of detail and texture through her high belt, too, compared to the competition. Stream XTC's Making Plans for Nigel on Tidal and guitar riffs and whooping vocals attack each ear in one of the most expansive, three-dimensional and fun soundstages I've heard from a set of earbuds – and that's not a statement I make lightly.
For dynamic build, the WF-C700N also shine, with Fontaines D.C.'s I Don't Belong starting out brooding and just slightly further away than the band seems as the track builds to its conclusion.
Want a test of what the Sony WF-C700N can really do for immersive detail? Stream the first 30 seconds Prince's When Doves Cry on Tidal. Listen to how those "yeah"s skulk over from your left ear, around the back of your head and finish in your right. It doesn't feel gimmicky (the funk-heavy bass and guitar licks are masterfully held in check in what is an admirably cohesive mix), but there's so much space for that vocal to shine…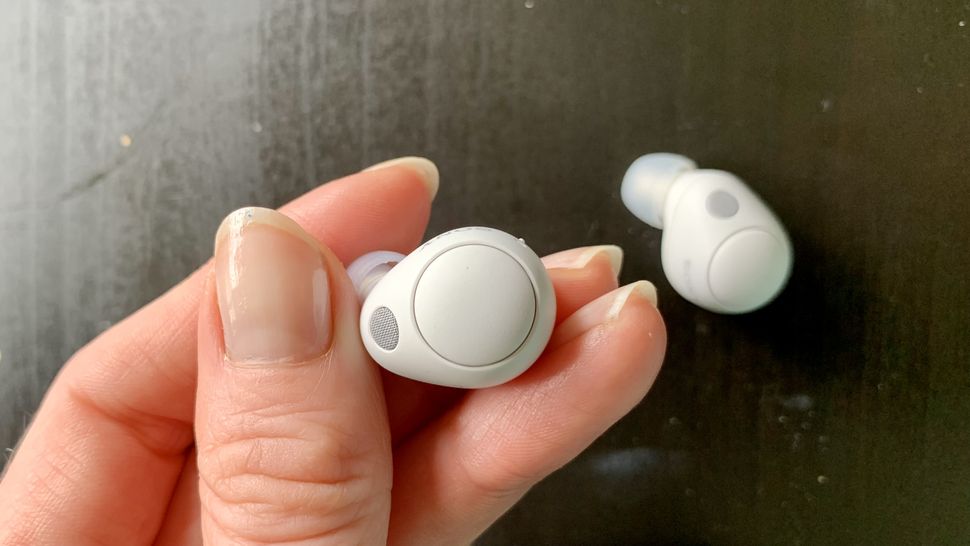 Sony WF-C700N review: Design
Beautifully compact, ergonomic earpieces
Push-button works very well
No on-ear volume control
These are some of the most easy to wear, comfortable earbuds I've ever had the pleasure of wearing, a fact which shouldn't be a huge surprise given the Sony LinkBuds S are another firm favorite for my smaller ears. While a little fuller over the body, they fit without having to stretch my ear or screw them in, in any way. And thanks to the new material (which Sony says "holds on to the inner cup of your ear") they stay put for hours on end.
Yes, the case is plastic and feels a shade off high-end, but it's pocketable, functional and shuts with a reassuring snap. The mesh over the mic on each earbud is a stroke of genius because as well as enhancing call-quality and ANC, it's tactile, thus helping my finger navigate to the little raised lip of the multi-function button with ease.
Said button is a great solution. Depress it, and you know you've done something (unlike so many touch-based solutions) and I find myself neglecting my phone to answer calls, scroll through ANC profiles (on the left earbuds) and pause my music (on the right, but this can be customized in the app).
My only gripe here is the lack of on-ear volume control, although Sony says that following a firmware update, it will be possible, with a four-time press "or more" of either earbud. On public transport, it would be lovely not to have to dig my (relatively expensive) source device out from its special safe place in my bag, is all I'm saying.
Sony WF-C700N review: Value
As feature-packed as any earbuds has any business being for the money
A no-brainer for Tidal members
Unbeatable for comfort and sound-quality at the level
I'll speak plain: for features, design and most-importantly sound quality, these cannot be bettered for the money. In fact, you'd have to double your outlay to do so.
Okay, if you're prepared to spend over three times the money, there's more detail and sonic insight (through the higher frequencies) to be gleaned from the Bowers & Wilkins Pi7 S2, but those earbuds don't have the battery life or ANC talent of these inexpensive Sony earbuds.
Prior to now, my shout for this money would be the Panasonic RZ-S500W, but in my humble opinion, the Sony WF-C700N now edge those for sound. It's a close-run race, but the bass feels just that bit tighter, snappier and less prone to overstatement in the Sony product.
Should I buy the Sony WF-C700N?
Swipe to scroll horizontally
| Section | Notes | Score |
| --- | --- | --- |
| Features | No auto-off is the only minor omission in a superb skillset | 4.5/5 |
| Sound quality | As agile, energetic and immersive as this money can buy | 5/5 |
| Design | Comfortable, compact, supremely functional | 4/5 |
| Value | This is where the smart money goes | 5/5 |
Buy them if...
You have smaller ears
These earbuds are some of the most secure and comfortable I've worn – think Sony LinkBuds S, but that little bit more secure .
You have a Tidal Account
Link the streaming service in the Sony Headphones Connect app (after taking photos of your ears, all guided by the app) and you unlock Sony's proprietary 360 Reality Audio. And that, friend, is a very good thing…
You want the best sound-per-pound value on the market
There it is: you get effective ANC alongside the most exciting and fun audio at this level.
Don't buy them if...
You prioritize on-ear volume control
No dice here, sadly – although Sony says that following a firmware update, it will be possible, by pressing either earbuds four times or more.
Your ears are on the large side
There's every chance these lovely little units might even be too small for you…
You want the track to turn off when you remove them
This isn't a feature of the WF-C700N. Small gripe for some, potential game-changer for others.
Sony WF-C700N review: Also consider
Swipe to scroll horizontally
| | Sony WF-C700N | Panasonic RZ-S500W | Cambridge Audio Melomania 1 Plus |
| --- | --- | --- | --- |
| Price | $119 / £99 / AU$199 | $119 / £99 / AU$199 | $50 / £50 / AU$90 |
| Drivers | 5mm dynamic | 8mm neodynium dynamic | 5.8mm graphene dynamic |
| Active noise cancellation | Yes | Yes | No |
| Quoted battery life | 7.5hrs (ANC on) 10hrs (ANC off) plus one full charge in case | 6.5hrs (ANC on), 20hrs including case | 9hrs, up to 45hrs with case |
| Weight | 4.2g per earpiece | 7g per earpiece | 4.6g per earpiece |
| Connectivity | Bluetooth 5.2, USB-C (SBC, AAC) | Bluetooth 5.0, USB-C (SBC, AAC) | Bluetooth 5.0, USB-C (aptX, SBC, AAC) |
| Frequency range | 20Hz - 20kHz | 20Hz - 20kHz | 20Hz - 20kHz |
| Waterproofing | Yes, IPX4 | Yes, IPX4 | Yes, IPX5 (earbuds only) |
| Other features | Sony 360 Reality Audio | N/A | High performance audio mode |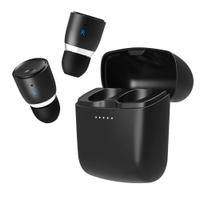 Cambridge Audio Melomania 1 Plus
If you can find a pair, these trounce the battery life of both of the models above and also support the superior aptX audio-coding algorithm (aka better quality streams). For sound, they're on a par with the Sony WF-C700N – but there's no active noise cancellation. Read our full Cambridge Audio Melomania 1 Plus review.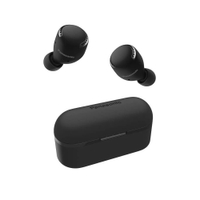 Panasonic RZ-S500W
A similar proposition and arguably a better one if you celebrate a bass-hungry listen. But the fit isn't as secure as the Sony WF-C700N and if it's immersive, 360 Reality Audio you crave, you won't find it here. Here's our in-depth Panasonic RZ-S500W review.
How I tested the Sony WF-C700N
Tested for two weeks, listened against the Cambridge Audio Melomania 1 Plus, Bowers & Wilkins Pi7 S2 and even the Audeze Euclid
Used at work (in the office; walking through London; on a train) and at home
Listened to Tidal Masters, Apple Music Lossless tracks and Spotify on an iPhone XR, a Samsung Galaxy S22 and a MacBook Pro
As always when testing earbuds or headphones, the Sony WF-C700N became my musical companions for two weeks – after a thorough 48-hour run-in period.
They accompanied me to work on weekdays (walking brusquely to the station; boarding a train and the London Underground; at the office) and throughout a long weekend on the UK coastline – a great way to test any wind-interference from mics during calls.
To better test the comfort levels (and battery life claims) of the Sony WF-C700N, I wore them throughout the working day too – and they certainly did not disappoint.
To check the audio quality across the frequencies, I listened to various playlists (spanning everything from acid jazz to thrash metal) on Apple Music and Tidal, but also to podcasts and albums on Spotify – and YouTube tutorials (mostly about crochet stitches, since you ask) from my MacBook Pro.
I've been testing audio products for five years now. As a dancer, aerialist and musical theater performer in another life, sound quality, fit and the user experience have always taken priority for me personally – but having heard how wonderful ANC can be when done well, I know what to look for.
First reviewed: April 2023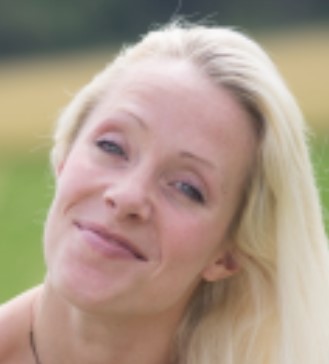 Senior Audio Staff Writer
Becky is a senior staff writer at TechRadar (which she has been assured refers to expertise rather than age) focusing on all things audio. Before joining the team, she spent three years at What Hi-Fi? testing and reviewing everything from wallet-friendly wireless earbuds to huge high-end sound systems. Prior to gaining her MA in Journalism in 2018, Becky freelanced as an arts critic alongside a 22-year career as a professional dancer and aerialist – any love of dance starts with a love of music. Becky has previously contributed to Stuff, FourFourTwo and The Stage. When not writing, she can still be found throwing shapes in a dance studio, these days with varying degrees of success.