Samsung Galaxy Book3 Pro 14-inch: Two-minute review
I'll be upfront about this: I'm not an entirely unbiased man when it comes to laptops. I reviewed the previous-generation Samsung Galaxy Book2 Pro back in 2022, and I adored it - so I was pretty excited to get my hands on the new model. Don't play favorites, I told myself when it arrived. Be impartial, I thought as I tore open the box.
Turns out, I didn't need to worry. The Samsung Galaxy Book3 Pro 14-inch is a wonderful little laptop, make no mistake, but it doesn't reach quite the same heights as its predecessor - and I didn't find myself nearly as enthralled as I had been last time around. It's still one of the best ultrabooks money can buy right now, though, and its $1,449 / £1,349 price tag is a lot more attractive than that of the 14-inch MacBook Pro.
This is still a premium product, however, and it makes that immediately clear when you fire it up. The 3K AMOLED display is absolutely stunning, with excellent maximum brightness, deep contrast, and crystal-clear colors. It's one of the best laptop displays I've seen in a while, frankly.
The overall design of the Samsung Galaxy Book3 Pro shouts 'premium', in truth. The brushed alloy exterior is clean and minimalist, with only the Samsung logo engraved in reflective metal on the lid. Opening it up, we've got a softly backlit keyboard and a pleasingly large trackpad.
To put it simply, the Book3 Pro just feels good to use. The keyboard is comfortable to type on, and the video-call experience is shockingly good thanks to a Full HD webcam and an impressive set of speakers and mic for such a compact laptop. It's a bit heavier than the Book2 Pro was, but it does feel more durable and is not so weighty that it would be cumbersome to carry around with you.
It wasn't until I started to put the Galaxy Book3 Pro through its paces that the facade began to crack a little. My review unit packs a 13th-gen Intel Core i5 processor, which itself performs great, but it's backed up by just 8GB of RAM and a 256GB SSD. For comparison, the similarly-priced M2 MacBook Air has 16GB of unified memory. 8GB is fine but means that this Book3 Pro could struggle with certain workloads (or if you like to have a lot of programs open at once).
The battery life also wasn't particularly impressive, but I'll get into that later. Luckily, the Galaxy Book3 Pro is also available in higher-powered configurations, which I'll break down properly when I discuss the specs further down. Despite these small drawbacks, I still feel confident saying that the Book3 Pro is a strong choice of productivity laptop for office-bound professionals, able to hang with the best laptops, and offer great bang for your buck.
Samsung Galaxy Book3 Pro 14-inch review: Price and availability
Starts at $1,499 / £1,349 / around AU$2,225
Variety of models configurable on the Samsung website
Not available in Australia at time of writing
While the Samsung Galaxy Book3 Pro obviously isn't going to make it onto our best cheap laptops list, it's still reasonably good value for money - which was a bit surprising, given that it looks and feels like such a premium piece of hardware. Those cutting-edge 13th Gen Intel CPUs aren't cheap.
The configurations vary a lot from region to region, and the Galaxy Book3 line isn't currently available in Oceania (sorry Aussies), but the starting price is $1,499 / £1,349 / around AU$2,225 and goes up from there. It's worth noting that there's no Intel Core i5 version available in the US right now as far as I could see, hence the lower UK pricing; that $1,499 price tag is for the base i7 model.
Speaking of that base model, it's on sale in the US at the time of writing for just $949.99 - an absolute steal for this laptop, if I do so say so myself. If you buy one new from Samsung, it comes bundled with a variety of software trials, including a year of Microsoft 365 and two months of Adobe Lightroom.
Samsung Galaxy Book3 Pro 14-inch review: Specs
As mentioned above, there are many configurations of the Samsung Galaxy Book3 Pro, which can be customized (to some degree) on Samsung's website. I've included spec lists for both my 14-inch i5 review model and the 16-inch i7 version below, for comparison, but bear in mind that other elements can be tweaked and screen size does not determine the processor.
The SSD is the main customizable element, which can be configured up to 1TB depending on your personal requirements. 5G LTE capabilities are also available on select models in select regions.
Swipe to scroll horizontally
The specs of our Samsung Galaxy Book3 Pro review unit

| | Samsung Galaxy Book3 Pro 14-inch | Samsung Galaxy Book3 Pro 16-inch |
| --- | --- | --- |
| Price: | $1,499 / £1,349 / around AU$2,225 | $1,749 / £1,749 / around AU$2,600 |
| CPU: | Intel Core i5-1340P | Intel Core i7-1360P |
| Graphics: | Intel Iris Xe Graphics | Intel Iris Xe Graphics |
| RAM: | 8GB LPDDR5 | 16GB LPDDR5 |
| Screen: | 14-inch 3K (2880 x 1800) AMOLED | 16-inch 3K (2880 x 1800) AMOLED |
| Storage: | 256GB PCIe NVMe SSD | 512GB PCIe NVMe SSD |
| Ports: | 2x Thunderbolt 4, 1x USB-A 3.2, HDMI 2.1, MicroSD card reader, combi audio jack | 2x Thunderbolt 4, 1x USB-A 3.2, HDMI 2.1, MicroSD card reader, combi audio jack |
| Wireless: | Wi-Fi 6E, Bluetooth 5.1 (5G LTE optional) | Wi-Fi 6E, Bluetooth 5.1 (5G LTE optional) |
| Camera: | 1080p webcam | 1080p webcam |
| Weight: | 1.17 kg | 1.56 kg |
| Dimensions: | 31.2 x 22.4 x 1.1 cm | 35.5 x 25.0 x 1.3 cm |
Samsung Galaxy Book3 Pro 14-inch review: Design
Full metal chassis, but still thin
Keyboard and touchpad are good
Decent port selection for a compact ultrabook
I've never had many complaints about the rebooted Samsung Galaxy Book line's physical designs, and that hasn't changed here: the Galaxy Book3 Pro looks fantastic and proves itself as a carefully-crafted piece of hardware at almost every turn.
The exterior chassis is, like previous Book Pro models, entirely made of brushed metal. This means it's a little weightier than some ultrabooks at 1.17kg (slightly heavier than the 15.6-inch Book2 Pro, actually), but it also feels very durable and is still light enough to easily carry around with you.
The AMOLED display is available in 14- and 16-inch variants (ours is the 14-inch model), a shift from previous Book Pro laptops' 13.3- and 15.6-inch screens. It's got that sought-after 16:10 aspect ratio that is quickly becoming a staple of productivity notebooks, allowing you to fit more onto your screen when scrolling through web pages or documents. The resolution has also been cranked up to 3K for this model, and it makes a world of difference when watching video content.
As I mentioned higher up, the AMOLED screen is just gorgeous, packing 400 nits of brightness and fantastic color density. OLED panels are becoming a more common sight in ultrabooks and no longer the domain of prohibitively expensive hardware - as previously evidenced by the excellent Acer Swift 3 OLED.
The LED-backlit keys are nice and wide with good spacing, making the keyboard very comfortable for extended typing sessions. The 16-inch version of the Galaxy Book3 Pro also packs a numpad, which is absent in this model, but that's fine - trying to cram in more keys would've made things crowded. The touchpad is similarly generous; in fact, it's huge for a 14-inch laptop, with a decently firm click. There's little to no flex in the chassis when using the keyboard and touchpad.
Considering the compact nature of the Samsung Galaxy Book3 Pro 14-inch, it manages to pack plenty of physical ports onto its left and right edges. We've got two Thunderbolt 4-enabled USB-C ports along with a single USB-A, so it already beats the MacBook Air in my eyes - I'm not ready to give up conventional USB just yet, thank you very much.
These are joined by a headphone jack, HDMI port for connecting a second monitor, and a MicroSD card reader - the latter of which is slowly disappearing from modern laptops, so it's nice to see it here. The Galaxy Book3 Pro charges via either of the Thunderbolt 4 ports, so bear in mind that you'll only have one USB-C available when plugged in.
In terms of security features, Samsung hasn't adopted the increasingly popular IR camera for Windows Hello logins using facial recognition, but there is a fingerprint scanner built into the power button. The webcam used here is a solid 1080p offering, great for video calls, and the microphone and dual Dolby speakers are surprisingly good for such a small laptop.
Ultimately, I have very little to criticize when it comes to the design of the Book3 Pro. The screen hinge perhaps isn't as sturdy as I'd like, with a bit of wobble when adjusting the angle, but this was a problem shared by its predecessor. The metal finish is also a bit of a fingerprint magnet, but it's nothing a microfiber cloth wouldn't fix. Everyone's tastes are different, but it's hard to deny that this is one of the best-looking ultrabooks around right now.
Samsung Galaxy Book3 Pro 14-inch review: Performance
13th-gen Intel CPU is powerful
Weaker in gaming and content creation
Galaxy Ecosystem is good for Samsung fans, bad for everyone else
Benchmarks
Here's how the Samsung Galaxy Book3 Pro 14-inch performed in our suite of benchmark tests:
3DMark Night Raid: 16,369; Fire Strike: 4,759; Time Spy: 1,657
GeekBench 5.4: 1,707 (single-core); 9,536 (multi-core)
25GB File Copy: 436MBps
Handbrake 1.6: 6m 41s
CrossMark: Overall: 1,576 Productivity: 1,513 Creativity: 1,672 Responsiveness: 1,489
Sid Meier's Civilization VI: Gathering Storm (1080p): 33fps
Web Surfing (Battery Informant): 6hrs 51m
PCMark 10 Battery Life: 9hrs 44m
After I finished benchmarking the Samsung Galaxy Book3 Pro, I did sit and wonder if it truly deserves the 'Pro' moniker. Professional ultrabooks can be different things to different people, sure. But in my experience, hardware bearing the 'Pro' title is generally well-suited for professional content creation, and that's not the case here.
First things first: the Intel Core i5-1340P at the heart of this device is powerful. Intel's 13th Gen laptop CPUs can pull their weight, with a split-core architecture that lets 'performance' cores handle primary processing while 'efficiency' cores take care of background tasks.
Raw CPU performance is strong across the board in office workloads, though not quite on the same level as the M2 Pro chip found in the (admittedly much more expensive) new MacBook Pro. Since this laptop bears the Intel 'Evo' badge, it wakes up from sleep near-instantaneously, letting you open the lid and get straight back to business.
Graphical performance doesn't hold up to the same scrutiny, though. While Apple's M2 silicon packs a very capable integrated GPU, the Intel Iris Xe integrated graphics found here simply aren't as strong, hampering the Galaxy Book3 Pro in creative workloads such as 3D rendering or animation.
Gaming isn't great, either. Playing Sid Meier's Civilization VI at the native 1800p resolution gave us a framerate of less than 30fps - and that's a relatively undemanding game. Don't expect to be doing anything more than the most casual gaming on this laptop. Valorant, a game specifically built to be played on low-end hardware, did secure more than 30fps but wasn't exactly running ultra-smoothly.
Still, if 'Pro' means 'office work' to you, that's not a problem: the i5-1340P can comfortably handle everyday computing tasks without breaking a sweat, with solid scores in the GeekBench and CrossMark tests. I imagine the i7-1360P found in the standard US configurations has a bit more grunt, however - and the aforementioned limiting of the i5 model to 8GB of RAM is a downer.
The Intel CPU can do a lot with a little, as it turns out, but opening 20+ Chrome tabs while running Spotify and Slack in the background (as I often do while working) did result in a little bit of latency when switching between programs. 16GB of RAM would've been nice to see here, although it's consistent with previous models in the Galaxy Book Pro line. It's far from ruinous but something to bear in mind if you plan on running lots of software simultaneously.
The fans also kick in noticeably quite often, but they're thankfully not too noisy. My trusty old 2020 HP Spectre x360 probably spins up its fans less frequently than the Book3 Pro, though I do have to admit that it also tends to get quite a bit warmer than this laptop. Still, if you want something that will always run completely silent, consider the fanless MacBook Air instead.
Finally, there's a bunch of pre-loaded software designed to be used within the 'Galaxy Ecosystem' - that's a connected network of any other Samsung Galaxy hardware you have. So if you've got a pair of Galaxy Buds 2 or sprung for the new Samsung Galaxy S23 Ultra, know that you'll have advanced interactivity between your devices close to the level offered by Apple's own competing ecosystem. But if you don't, those programs may as well be bloatware.
Performance score: 3.5 / 5
Samsung Galaxy Book3 Pro 14-inch review: Battery life
Can just about last a full work day
Doesn't come close to the MacBook Air or Pro
Charges fast and charger is compact
The Samsung Galaxy Book3 Pro's battery life left me feeling thoroughly whelmed. It's fine. It's not great, and it really should be better in a third-generation AMOLED laptop, but it's good enough. You'll get between 6 and 8 hours of longevity for general use, more if you use Windows 11's built-in eco features to stretch the battery life.
When compared to the likes of Apple's latest MacBooks, it doesn't even come close. Granted, those are heavier devices with bigger batteries and custom-tuned CPUs, but still: you can get better battery life for the same price elsewhere. While I don't have the testing stats to properly comment on this, it's possible that the bigger 16-inch model has a superior battery, although it also has a larger display to power.
The good news is that the Galaxy Book3 Pro does charge very fast via its Thunderbolt 4 ports, and the charger itself is a simple plug and cable - no chunky power brick to be found here, which means carrying the charger with you to top up your battery on the go is no trouble.
Should you buy the Samsung Galaxy Book3 Pro 14-inch?
Swipe to scroll horizontally
Samsung Galaxy Book3 Pro 14-inch

| Attributes | Notes | Rating |
| --- | --- | --- |
| Price | Certainly a premium laptop, but provides decent bang for your buck. | 4 / 5 |
| Design | Sleek, reserved, minimalist: the Galaxy Book3 Pro just looks great, and that screen is phenomenal. | 5 / 5 |
| Performance | Perfect for office work, but our i5 review model doesn't quite have the grunt for more demanding creative workloads. | 3.5 / 5 |
| Battery life | Serviceable, but we've seen better battery life on cheaper laptops, which is a bit of a disappointment. | 3.5 / 5 |
| Total Average | A strong choice of ultrabook, and an easy recommendation for anyone who already owns other Samsung Galaxy hardware. | 4 / 5 |
Buy it if...
You're a Samsung fan
Simply put, this is the laptop for you if you've already got a Samsung phone, watch, tablet, whatever. The Galaxy Ecosystem is useful and you're sure to appreciate the aesthetics of the Book3 Pro.
You're an office worker
A 16:10 display, fingerprint scanner, and generally compact, lightweight design make the Galaxy Book3 Pro perfect for office-bound professionals with busy commutes.
You want a great screen
The 14-inch AMOLED panel is the absolute highlight of this ultrabook, with its 3K resolution offering excellent sharpness along with vibrant color.
Don't buy it if...
You're a content creator
The Intel Core i5-1340P is a very capable CPU, but if you're looking to do a lot of creative work, it may be wiser to invest in a laptop with a dedicated GPU.
You want long-lasting battery life
Although you should theoretically be able to make it through the average workday on a single charge, in practice the Book3 Pro doesn't offer the same longevity as some of its competitors.
You're on a tight budget
I'm happy to say that the Galaxy Book3 Pro actually offers a decent price-to-performance proposition, but it's still undeniably a rather expensive product.
Samsung Galaxy Book3 Pro 14-inch review: Also consider
Swipe to scroll horizontally
| | Samsung Galaxy Book3 Pro 14-inch | MacBook Pro 14-inch | Dell XPS 15 (2022) |
| --- | --- | --- | --- |
| Price: | $1,499 / £1,349 / around AU$2,225 | $1,999 / £2,149 / AU$3,199 | $2,399 / £2,198 / AU$3,529 |
| CPU: | Intel Core i5-1340P | Apple M2 Pro (10-core) | Intel Core i7-12700H |
| Graphics: | Intel Iris Xe Graphics | Integrated 16-core GPU | Nvidia GeForce RTX 3050 Ti Mobile |
| RAM: | 8GB LPDDR5 | 16GB unified memory | 16GB DDR5 |
| Screen: | 14-inch 3K (2880 x 1800) AMOLED | 14.2-inch, 3024 x 1964 Liquid Retina XDR display (mini-LED, 1,000 nits sustained brightness, wide color P3 gamut, ProMotion technology) | 15.6-inch 3.5K (3,456 x 2,160p), 60Hz, OLED, 400 nits, non-touch |
| Storage: | 256GB PCIe NVMe SSD | 512GB SSD | 1TB PCIe NVMe M.2 SSD |
| Ports: | 2x Thunderbolt 4, 1x USB-A 3.2, HDMI 2.1, MicroSD card reader, combi audio jack | 3x Thunderbolt 4 (USB-C), HDMI, SDXC card slot, 3.5mm headphone jack, MagSafe 3 | 1 x USB 3.2 Gen 2 Type-C (with DisplayPort and PowerDelivery), 2 x Thunderbolt 4 (USB Type-C) with DisplayPort and PowerDelivery, 1 x 3.5mm combo jack, 1 x SD-card slot, 1 x Kensington lock |
| Wireless: | Wi-Fi 6E, Bluetooth 5.1 (5G LTE optional) | Wi-Fi 6E (802.11ax), Bluetooth 5.3 | Wi-Fi 6, Bluetooth 5.2 |
| Camera: | 1080p webcam | 1080p FaceTime HD webcam | 720p webcam |
| Weight: | 1.17 kg | 1.6 kg | 1.92 kg |
| Dimensions: | 31.2 x 22.4 x 1.1 cm | 31.3 x 22.1 x 1.6 cm | 34.4 x 23.0 x 1.9 cm |
If our Samsung Galaxy Book3 Pro 14-inch review has you considering other options, here are two more laptops to consider...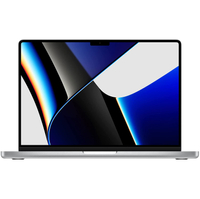 MacBook Pro 14-inch
Perhaps more deserving of the 'Pro' title than the Galaxy Book3 Pro, this 14-inch rival costs more but packs more of a punch in terms of performance. Of course, you'll be making the jump over to MacOS should you opt for this laptop instead.
Check out our MacBook Pro 14-inch review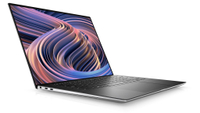 Dell XPS 15 (2022)
If you're looking for something with a bit more processing oomph for creative work, the XPS 15 remains one of the best ultrabooks on the market thanks to its gorgeous design, strong battery life, and dedicated Nvidia RTX GPU.
Check out our Dell XPS 15 (2022) review
How I tested the Samsung Galaxy Book3 Pro 14-inch
Used for a week's everyday work
Watched Netflix in bed and on the couch
Took with me on a short trip
As has become my go-to approach for reviewing an ultrabook, I simply replaced my usual desktop PC and laptop with the Samsung Galaxy Book3 Pro 14-inch for a few days.
This included using it for my day-to-day work (which is mostly composed of internet research, emails, and writing in Google Docs) as well as using it for video meetings and watching Netflix in bed in the evenings. For anyone wondering, I'm currently watching the rather excellent Korean fantasy drama Alchemy of Souls, which looked fantastic on the Book3 Pro's AMOLED screen.
I also took the Galaxy Book3 Pro with me for a day out to a nearby town, where it remained in my backpack until I found a dog-friendly cafe to stop for lunch and do a bit of personal work. While it's a little heavier than its precursor, it's still comfortably light enough that I barely noticed it was in my bag while walking my rescue pooch Lucy around town.
First reviewed April 2023