Why you can trust TechRadar We spend hours testing every product or service we review, so you can be sure you're buying the best. Find out more about how we test.
Nikon D3500 review: performance
5fps burst shooting speed
Solid metering
Incredible battery life
With a burst shooting speed of just 5fps, the Nikon D3500 isn't really a camera for those who want to shoot a lot of action. It's better than the EOS Rebel T7 / 2000D's sluggish 3fps, but some comparable mirrorless cameras like the Fujifilm X-T30 can shoot quicker if that's a key priority. Sports and other fast-moving action aside, though, it should be satisfactory for most shooting situations, including speeding pets.
The D3500's metering performed well in our tests, delivering consistent exposures for most scenes, and even avoiding overexposing predominantly dark subjects. Thanks to the dedicated exposure compensation button on the top plate, which works in tandem with the rear command dial, if you do need to dial in compensation, it's quick and easy to do so.
As we found with the D3400, the D3500's Auto White Balance is similarly proficient, only slipping up a couple of times during our review. It actually coped very well under artificial lighting, with only a little warmth taken away in some of our shots, while mixed lighting was handled well.
The viewfinder on the D3500 is nice and clear, delivering a pleasingly bright view with good color accuracy. Its LCD display, despite its modest resolution compared to those on pricier rivals, shows details clearly when you're reviewing images and reproduces the scene you're shooting faithfully, meaning there are no nasty surprises when you view images later on a larger display.
You'll need to download Nikon's free SnapBridge app (for both iOS and Android) to wirelessly transfer images. While the system hasn't had the best reception since its introduction, we found it pretty easy and straightforward to set up a connection between our iPhone and the D3500, enabling us to transfer images quite easily.
Battery life is one of the D3500's real trump cards. While the D3400 had an impressive-enough battery life of 1,200 shots, Nikon managed to extend this to a staggering 1,550 shots – that's much better than Canon DSLRs of a similar price, and significantly better than the typical battery life of around 300-400 shots for entry-level mirrorless cameras.
Nikon D3500 review: image quality
Sensor is capable of producing excellent detail
Noise performance is very good
Versatile dynamic range
Another strength of the Nikon D3500 is its excellent 24.2MP sensor. With the absence of an optical low-pass filter in front of the sensor, it's possible to capture images really rich in detail – in fact, results can match those from cameras well over double the price.
To make the most of this sensor though, you'll want to think about investing in a lens other than the bundled 18-55mm VR lens. You don't have to spend a fortune though: Nikon's AF-S DX 35mm f/1.8G is a brilliant partner for the D3500, and will set you back under $200 / £200. If you're just going to shoot with the 18-55mm VR lens, images can be a little soft at the edges, although this isn't unique to Nikon's bundled lens, with similar optics from rival brands delivering similar quality.
Dynamic range performance is also good – it's possible to underexpose shots pretty substantially (around 3-3.5 EV stops) and still be able to recover detail in the shadows without image noise (fuzziness) degrading the image.
The D3500 offers pretty decent high-ISO performance, with shots captured up to ISO800/1600 showing few signs of image noise, with good color rendition. Shoot above that and you'll need to be mindful that image noise becomes more pronounced, with detail suffering as noise reduction is applied. For the best results, you'll want to capture raw files, which will allow you greater control when processing in software later on.
Nikon's Picture Control options provide a modest range of color and contrast treatments. There are seven modes to choose from: Standard, Vivid, Neutral, Monochrome, Portrait, Landscape and Flat (suited to video), while all can be adjusted fairly comprehensively with regards to contrast, saturation, brightness and so on.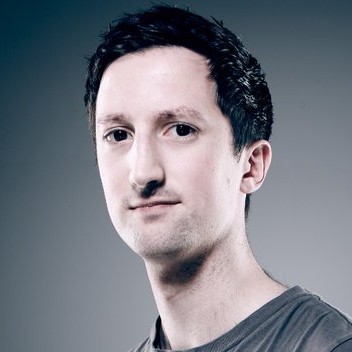 Mark is TechRadar's Senior news editor. Having worked in tech journalism for a ludicrous 17 years, Mark is now attempting to break the world record for the number of camera bags hoarded by one person. He was previously Cameras Editor at Trusted Reviews, Acting editor on Stuff.tv, as well as Features editor and Reviews editor on Stuff magazine. As a freelancer, he's contributed to titles including The Sunday Times, FourFourTwo and Arena. And in a former life, he also won The Daily Telegraph's Young Sportswriter of the Year. But that was before he discovered the strange joys of getting up at 4am for a photo shoot in London's Square Mile.