This new iPhone feature will make your battery last longer - here's how to use it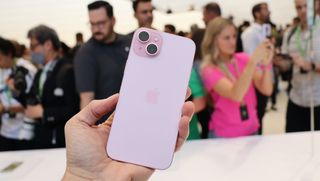 (Image credit: Future / Lance Ulanoff)
With the iPhone 15 series barely out of the gate, reviewers are already finding tidbits that Apple didn't touch on during the keynote, and one newly-discovered feature means the lifespan of your iPhone's battery could be extended dramatically.
To be clear, we're talking about battery health here; not longevity on a single charge, but rather how quickly your battery degrades over the course of its total life. Those still hanging onto a six-year-old iPhone X, for example, will likely be aware that 100% to flat doesn't take anywhere near as long as it did when the phone was box-fresh.
As spotted by MacRumors, entries in the new iPhone 15 series gain an additional option within their battery settings menus: a dedicated '80% limit' option. While 'optimized battery charging' was already in place to keep your iPhone's battery at 80% overnight, until you were about to wake up (at which point it would finish charging up to 100%), this added 80% limit serves as a new hard ceiling on where charging caps out.
Of course, by having your iPhone only ever charge to 80%, rather than 100%, you're sacrificing daily longevity to some degree but if that means the phone is happy doling out the same amount of use each day for longer overall, isn't that a net win for users?
Assuming you're onboard with the inclusion of this new feature and want to benefit from its addition yourself, here's how to turn it on.
Tools and requirements
Quick Steps: How to turn on the 80% charging limit on iPhone
Open Settings
Tap Battery
Tap Battery Health & Charging
Tap Charging Optimization
Tap '80% Limit'
---
Step by step guide
The 80% limit feature is fairly easy to find within your Settings menu and once it's enabled, you don't have to fiddle with it unless you want to revert back to the 'optimized battery charging' mentioned earlier or turn the feature off completely.
1. Open Settings
From your home screen find the Settings app (the icon is a three-spoked gear with concentric gears within it). By default, it lives on your first/main home screen. Tap on it to open it.
2. Tap Battery
Once you've got the Settings menu open, look for an entry called Battery. It's likely positioned between Exposure Notifications and Privacy & Security. Tap on Battery.
3. Tap Battery Health & Charging
Within the Battery settings page, you'll see toggles to turn on Battery Percentage and Lower Power Mode and beneath them you'll see an entry titled Battery Heath & Charging, tap on that entry to proceed.
4. Tap Charging Optimization
By default, Charging Optimization is set to 'Optimized' which adjusts charging overnight based on your daily usage habits, however, the ability to change this behaviour lies on the next screen, so tap on 'Charging Optimization' to advance.
5. Tap on 80% Limit
You'll now see a trio of power options: 'Optimized Battery Charging', '80% Limit' and 'None'. Tap on 80% Limit to activate your iPhone's latest charging optimization feature and then simply swipe up to return home.
From now on, when you plug your iPhone in to power it up, you should never see its charge level surpass 80%.
FAQs
Why 80%?
As for why the limit is specifically 80%, it all has to do with the nature of the lithium-ion battery tech that powers most modern portable electronics: from smartphones to laptops and beyond.
You may have heard that it's not great to keep your phone's battery at 100% and equally, not good to let it drop down to zero. That's primarily to do with those lithium ions moving from the lithium cobalt oxide layer to the graphite layer, inside the battery. This transfer is how energy is released (which is what powers your phone) and charging moves those ions back in other direction.
However, the more ions there are on one side or the other (i.e. closer to 0% or 100%), the more strain is placed on the battery, reducing its overall longevity. As such, the closer to 50% – where there's an equal balance of ions across both layers – the happier the battery is.
Of course, you can't use your phone and not expect the charge level to drop, so a general rule to maintain long-term battery health is to keep it charged between 20% and 80%, which is exactly what this feature helps do; even when your iPhone is left plugged, unattended.
Why isn't this feature on by default?
While it might seem odd, the unexpected transparency of this new feature is like a move by Apple to avoid another scandal, as was the case with 'Batterygate' a few years back, when Apple was intentionally slowing down the performance of older iPhone models to preserve their battery life, without telling users.
Why can't I find this option in my Settings menu?
At present, the feature appears to be an iPhone 15-series exclusive, so even if you have a recent iPhone running the latest iOS 17, you won't find the feature in your Settings menu. We're not sure why that is, but we've reached out to Apple for clarification on whether it's coming to older iPhone models and will update this article accordingly, if we learn more.
Final thoughts
While this new hard 80% limit won't suit everyone's usage habits, if you're the sort of iPhone user who holds onto a phone for a long time before upgrading, this might be the feature you've been waiting for.
You might also like
Sign up for Black Friday email alerts!
Get the hottest deals available in your inbox plus news, reviews, opinion, analysis and more from the TechRadar team.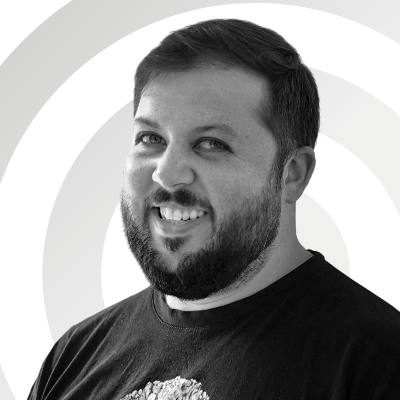 Alex joined as TechRadar's Senior Phones Editor in June 2022, but brings over a decade's worth of experience to the role, with an expertise in smartphones, tablets and wearables. He's covered keynotes hosted by the biggest brands and attended the launches for some of the most influential mobile products of the last few years. His experience was amassed at some of the most reputable consumer technology publications out there, including GSMArena, TechAdvisor and Trusted Reviews.