If you're looking for some of the best headphones you can buy right now, you'll have come across Sony. But where do you begin if you're considering a pair of the best Sony headphones? Well, this guide is for you.
Sony has always been one of the most popular brands when it comes to high-quality audio products designed for everyday living, whether that's some of the best noise-cancelling headphones or wireless earphones. The good news here is that you don't always have to pay a premium. Even some of Sony's cheaper headphones are solid choices if you need to buy a pair on a budget or need a separate pair for work or the gym.
Which headphones style is best for you?
However, just because you can get a range of different Sony headphones doesn't mean they're all created equal. Recently, we've been most impressed by Sony's over-ear headphones. The different models on offer bring outstanding noise cancellation, as well as stunning levels of audio quality.
What's more, there's a new model in the top spot of this guide; the Sony WH-1000XM4 Wireless Headphones. These are the follow-up cans to the class-leading XM3s, and they're quite simply the best headphones you can buy in 2021, Sony or not.
[Update: The Sony WF-1000XM4 headphones are the rumored follow-up to the best wireless earbuds you can buy right now, the Sony WF-1000XM3 – and as new leaks emerge, the hype is hotting up around these potentially class-leading in-ear headphones.
However, details of the Sony WF-1000XM4 are thin on the ground. There's been no confirmation from Sony that they even exist, and there's no sign of them at any regulatory bodies like the FCC (Federal Communications Commission).
What we do know is that alleged images of the Sony WF-1000XM4 have apparently been leaked, after photographs of the packaging was posted to Reddit – and while they're legitimacy is still in question, we can't help but get excited for Sony's next true wireless earbuds.]
However, it's not just Sony's over-ear headphones that impress us. The brand also tops our list of the best true wireless earbuds in 2021, with the Sony WF-1000XM3s. These really blew us away with their fist-pumping sound and sophisticated noise cancellation in a minimal package.
While Sony excels in over-ear headphones, it's clearly becoming a big player in the field of true wireless too. This is good news for music-lovers but makes it harder than ever to pick the best Sony headphones that are right for you.
If you're considering a pair of the best headphones you can buy right now, read on for our selection of all the Sony cans and buds we've reviewed, ranked from our favorites to the ones we're not so keen on.
The best Sony headphones of 2021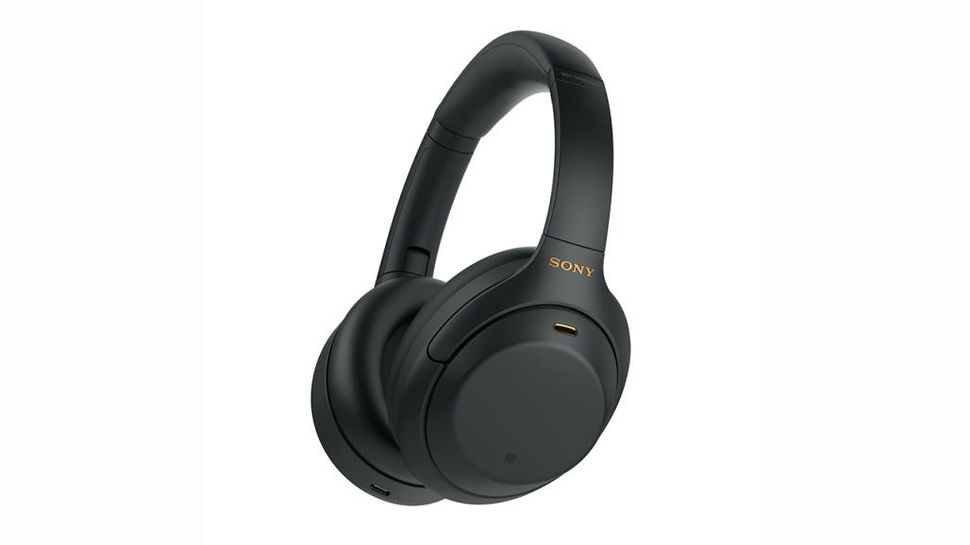 The Sony WH-1000XM4 deliver excellent noise-cancellation and surprising sound quality all in a lightweight, comfortable design.
While they don't look significantly different from their predecessors, the Sony WH-1000XM3, a number of new features including multipoint pairing, DSEE Extreme upscaling, conversational awareness and auto-play/pause using a built-in sensor all help the WH-1000XM4 claim the title of best headphones in 2021.
By every possible metric, the Sony WH-1000XM4 is a wonderful pair of wireless noise-cancelling headphones. They deliver exactly what they promise and then some thanks to their exceptional noise cancellation and cutting-edge codec support.
On top of the adjustments listed above, the Sony WH-1000XM4 support Sony's 360 Reality Audio format that enables spatial audio on stereo headphones plus the LDAC codec that can send a bitrate of up to 990 kbps. The unfortunate bit there, though, is that it no longer supports aptX or aptX HD, so your Hi-Res Audio support mileage may vary.
Read more: Sony WH-1000XM4 Wireless Headphones review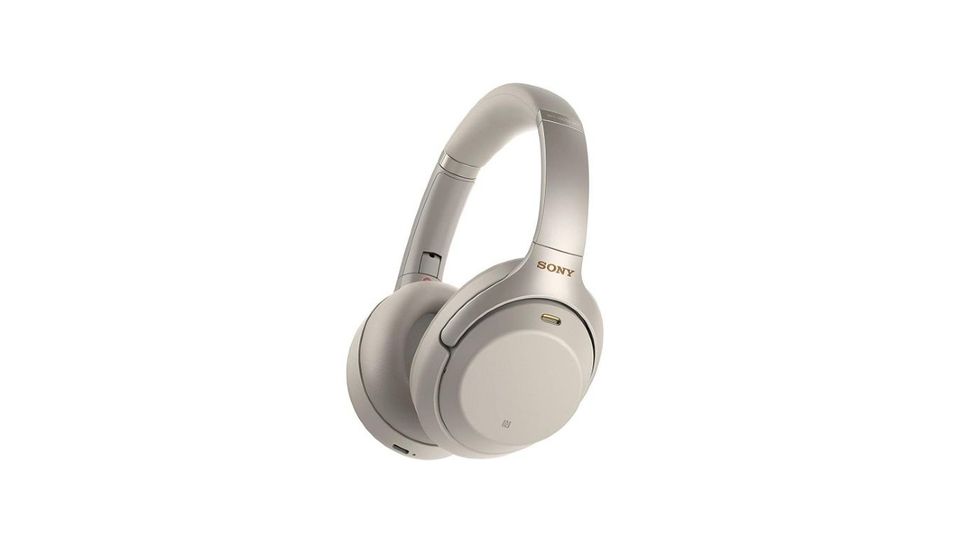 The Sony WH-1000XM3 are our overall favorite headphones, wireless headphones, and noise-cancelling headphones two years in a row – and not just because they're excellent at blocking out environmental noise.
They're great for audiophiles, thanks to aptX HD and Sony's LDAC, two of the best ways to listen to Hi-Res Audio, and as they're wireless, you don't need to mess around with cumbersome wires.
The WH-1000XM3's also come with Google Assistant integration, and as of 2019, Amazon Alexa integration, which means you have instant access to a voice assistant wherever you are.
This alongside the stellar noise-cancellation capabilities makes the WH-1000MX3s perfect for commuting, whether you need a pair of cans to get your through your daily journey to work, or a long haul flight.
Read more: Sony WH-1000XM3 review

Considering it's still rare to get noise-cancellation in wired earbuds at all, the fact that Sony has managed to pack it into a pair that are not only wireless, but true wireless is very impressive indeed.
The Sony WF-1000XM3 manage to offer a level of noise-cancellation that's very good for a pair of earbuds – they won't offer the same isolation as a pair of over-ear cans, but if you're after a sleek form factor then the compromise is worth it.
That being said, in spite of a few minor problems we feel that Sony has knocked the ball out of the park with the WF-1000XM3. Not only are these hands down the best-looking true wireless earbuds out there, but they combine serious noise cancelling tech with fist-pumping musicality.
If you don't want the inconvenience of carrying full-size cans, they're a persuasive alternative, and they're still the best true wireless earbuds in spite of competition from the AirPods Pro.
Battery life is above average, and that compact charging case is pretty slick too. On-ear volume controls similar to the PowerBeats Pro would've been nice, but again, that's really not a deal-breaker in our books.
Read more: Sony WF-1000XM3 review

If you can still find these headphones, the previous generation of Sony's noise-cancelling cans are still brilliant – and you may be able to find them slightly cheaper than the current model, the WH1000-XM3s.
At around the same price as the Bose QC35s, the Sony WH-1000XM2 offer better features, including an ambient noise mode that only lets in mid-to-high frequency tones (announcements over a loudspeaker, for instance) and Quick Attention mode that allows you to let in all outside noise without taking off the headphones.
Like the WH-1000XM3s, they also support aptX HD and LDAC for Hi-Res Audio – in fact, all of the features mentioned above can also be found in the most recent model.
Aside from a few cosmetic changes, the main difference between the two is that the WH-1000XM2s don't come with voice assistant integration – so if that's important to you, stick to the the WH-1000XM3s or the newer XM4s.

Read more: Sony WH-1000XM2 review

For their price, you could do a lot worse than the Sony WF-XB700 True Wireless Headphones. They are a marked improvement on the original WF-1000X and WF-SP700N, and without a doubt our second-favorite Sony true wireless earbuds.
They're a result of years of hard work by Sony's audio design team that started its efforts with the divisive Sony WF-1000X and sports-focused Sony WF-SP700N before crafting the nearly perfect Sony WF-1000XM3 with active noise cancellation.
They have a fun, energetic sound quality, feel comfortable during long listening sessions and have an 18-hour combined battery life. We don't love their radar-disc shape and their lack of noise cancellation, but these are undoubtedly Sony's second-best true wireless earbuds.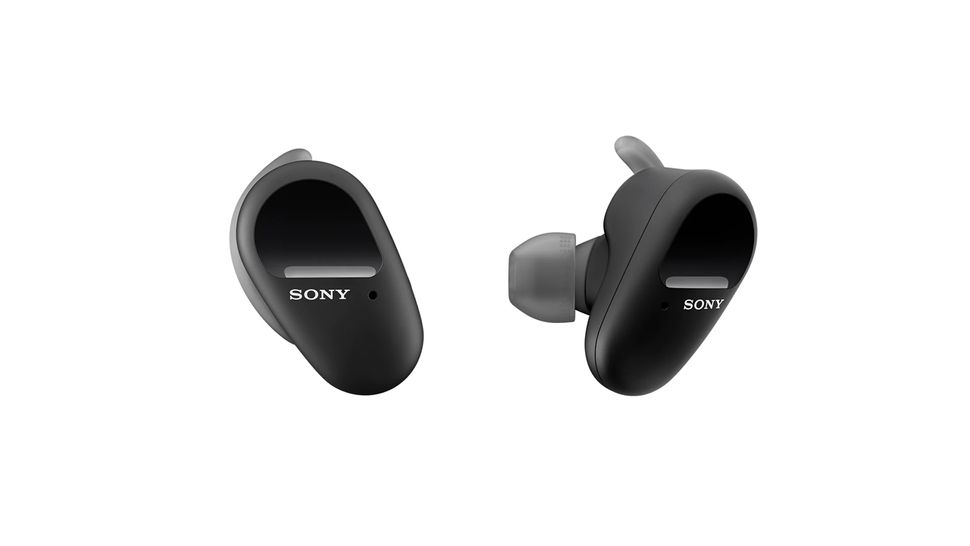 The Sony WF-SP800N, are a triple-threat. They're IP55-rated to be sweatproof and dustproof, but they're also pretty good for commuters because they have active noise cancellation built in – which is rare for a workout pair of earbuds – and work well for demanding music lovers thanks to their support for Sony's new spatial audio format, 360 Reality Audio.
They can be a little uncomfortable to wear for long periods of time, however, and the bass is bit muddy for our liking – still, these true wireless earbuds are well worth a look.
Read more: Sony WF-SP800N review

Despite the fact they're now a few years old, they're still a top option for noise-cancelling headphones – even if Sony has upgraded its headphones a few times since.
Like the newer models, they support Hi-Res Audio, and sport features like Quick Attention mode, ambient noise mode (although we did find it can be temperamental), and are very adept when it comes to noise-cancellation.
So, why would you buy the oldest generation of Sony's noise-cancelling cans? Well, you'll likely find that retailers have cut the prices since the newer models launched, which means you could get yourself a fantastic deal on a still very capable pair of Sony headphones – if you don't mind losing the inbuilt voice assistant and quality of life updates offered by the WH-1000MX3s and the WH-1000XM4s.
Read more: Sony MDR-1000X review

With solid audio, great battery life, and Bluetooth connectivity, the Sony WH-CH510 are excellent bang for your buck. A slightly flimsy build may be a dealbreaker for some, but for most it'll be a worthy sacrifice at this price; these wireless on-ear headphones will set you back only $59 in the US, £50 in the UK and AU$89 in Australia.
If you're looking for headphones at this price point, you're likely already willing to make a few sacrifices. Thankfully, most of the compromises Sony has made with the WH-CH510 haven't been too crucial – the lack of analog input mirrors the loss of the 3.5mm port on most modern smartphones while the lightweight, plastic construction improves their portability and comfort.
For those chasing something that is substantially more sturdy or sporting a 3.5mm port, you're unlikely to find an alternative at the same price point that's also wireless, let alone boasts solid battery life and sound.
Read more: Sony WH-CH510 review

These true wireless buds may be a little bulky, but this is offset by their noise-cancelling prowess and relatively long battery life.
When we reviewed them, the WF-1000Xs did an admirable job at cancelling out most ambient noise. Like other noise-cancelling headphones, this effect is most pronounced on low frequency rumbling, making them a good choice if you are looking for buds to take on public transport.
The audio quality provided by the WF-1000Xs is decent, with a generally well-balanced sound across the high, mid, and low frequencies – however, they've been somewhat outshined by the Sony WF-1000XM3s.
Read more: Sony WF-1000X review

If you don't like wired headphones but want the security of a neckband , the Sony WI-1000X are a great in-ear alternative.
The inclusion of aptX HD support makes the Sonys one of the best wireless headphones we've heard, and they provide a good level of noise-cancellation, making them a good choice for commuting.
While battery life may just be average at 10 hours, the WI-1000X are a great set of headphones for audiophiles on the go.
Read more: Sony WI-1000X review
Want to see what's on offer from the competition? Check out the best headphones you can buy today