Windows 10X has had quite a journey… even before it officially launched. Codenamed Santorini and originally intended as an OS specifically to power foldable PCs and dual-screen laptops, it was going to be one of the most important operating systems to hit the computing world.
Unfortunately, due to 2020 being a rollercoaster of a year for Microsoft, the release of Windows 10X – as well as that of Microsoft's Surface Neo – was delayed. And then, when it did come close to a launch later, the company revealed that it was coming to single-screen devices first, putting a damper on the excitement over its supposedly revolutionary design.
Fast forward to now. While it isn't official yet, rumors that Windows 10X is no longer being developed at Microsoft is going around, which seems likely considering its track record. Again, nothing is official yet, and we're still looking forward to seeing this stripped-back, lightweight version of Windows 10 in action. It's going to bring in a few new features and capabilities that other Windows 10 versions won't, including a much more minimalist interface.
However, if this OS is well and truly shelved, at least we can take comfort in the fact that Microsoft might pinch some elements from Windows 10X and utilize them for Windows 10's next big redesign.
Cut to the chase
What is it? The upcoming operating system for foldable PCs
When is it out? Possibly Spring 2021
How much will it cost? Most likely free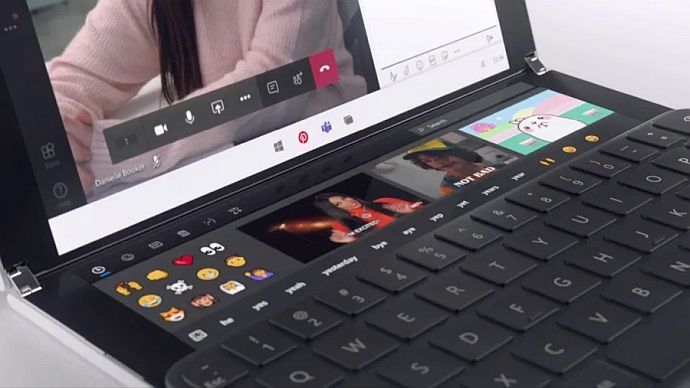 Windows 10X release date
Windows 10X was expected to be ready before devices like the Lenovo's ThinkPad X1 Fold and the Surface Neo hit the shelves. Unfortunately, not only did Microsoft miss the "Holiday 2020" target date for its dual-screen device, but December also came and went without a sign of the lightweight OS.
The good news is that things seem to point to the Windows 10 variant being on track for a release in early 2021. Single-screen mid-range devices touting Windows 10X are expected to ship in Spring 2021.
The bad news is that this initial Windows 10X release will not offer Win32 app support, forcing users to utilize Universal Windows Platform and web apps in the early months. Rumors indicate that support for running Win32 app might not be available until 2022 at the earliest.
As for its dual-screen version, the future seems hazy. The best Microsoft's chief product officer, Panos Panay, could offer is this: "we will continue to look for the right moment, in conjunction with our OEM partners, to bring dual-screen devices to market."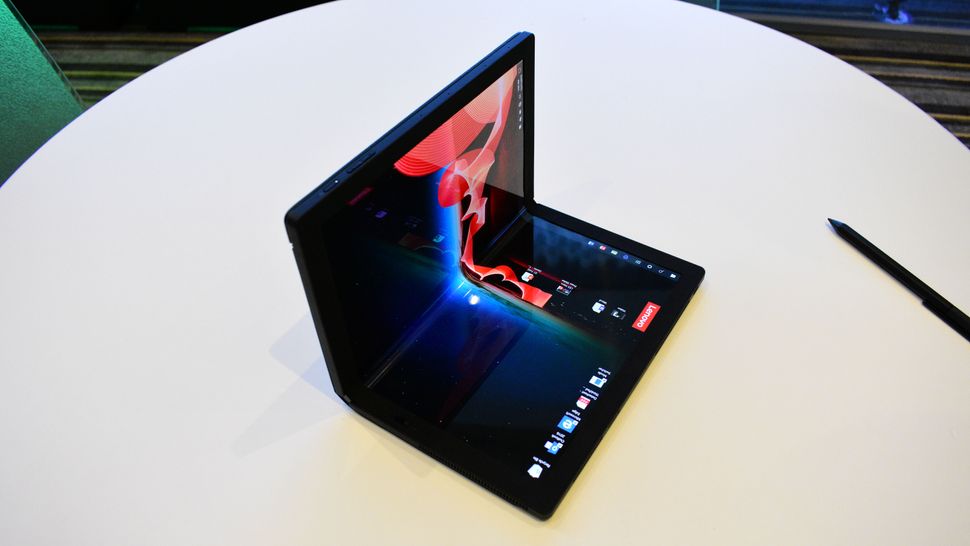 Windows 10X compatibility
Microsoft has indicated that Windows 10X will be available on "both Microsoft Surface and devices from several Windows ecosystem partners including ASUS, Dell, HP and Lenovo."
Panay has said in a blog post that the Windows 10X has been designed with flexibility in mind, which "has enabled us to pivot our focus toward single-screen Windows 10X devices that leverage the power of the cloud to help our customers work, learn and play in new ways." That means that this operating system should be versatile enough to be adapted for both single- and dual-screen devices.
We don't know exactly how it will work and look on dual-screen devices, but earlier previews show Windows 10X with different orientations that will ideally fit with those laptops' layouts. The Asus ZenBook Pro Duo's second screen, ScreenPad Plus, for example, looks like it's perfectly set up to home Windows 10X's Wonder Bar.
What we do know for sure is that Windows 10X will be available on the Surface Neo. And, according to Tom's Hardware, Lenovo has confirmed that ThinkPad X1 Fold will likely be utilizing the OS when its dual-screen version does see the light of day sometime soon.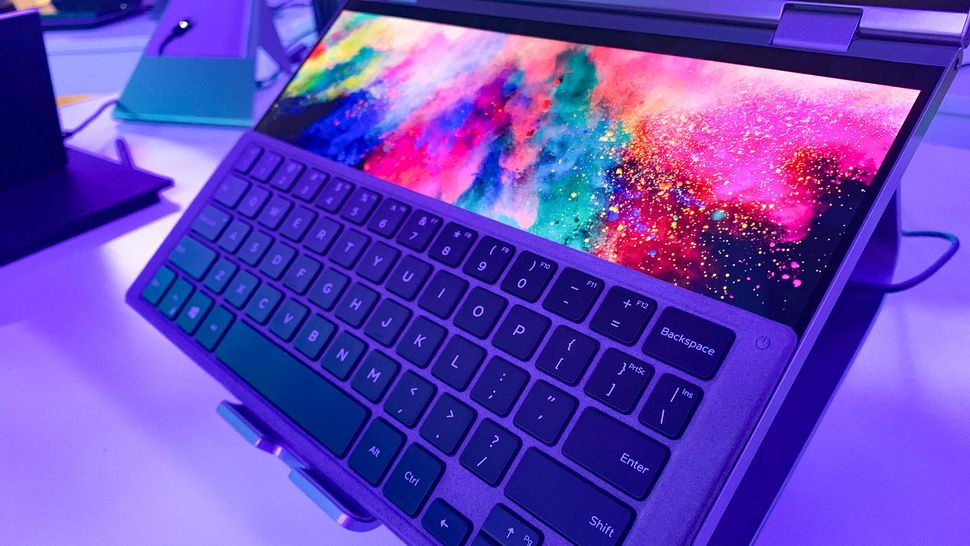 Windows 10X features
Running Win32 applications in a container
While Windows 10X is not as stripped down as Windows 10 S, it does have a couple of similarities to the lightweight OS.
It doesn't look like it has Windows Defender, Windows 10's anti-malware program, which could mean that its final version may not be able to run all desktop applications. For example, PCWorld has reported that its emulator isn't able to run certain applications like Slack.
Now, bear in mind that they did test it on an emulator, and the final version of the operating system could very well support many of your favorite desktop apps. Microsoft did also say that it does support Win32 applications.
However, it's worth noting that Windows 10X will be running Win32 applications within a container. In essence, the app will be running within a sandbox separate from the operating system, and this could cause performance issues.
Bear in mind also that the single-device Windows 10X version will not offer Win32 app support at launch and its users won't be seeing support for running Win32 app in Windows 10X containers until 2022 at the earliest.
At least, you won't have to suffer through long updates. Microsoft has promised that Windows 10X will download and install an update in under 90 seconds.
More minimal layout
Thanks to the Windows 10X emulator that Microsoft made available, we now know that even though it's another version of Windows 10, much like Windows 10 S, it's noticeably different in terms of look and layout. The changes aren't all that drastic, but they are noticeable and will certainly feel like a whole new experience for Windows users.
Gone, for example, is the Start Menu, replaced by what Microsoft is calling a Launcher. When on dual-screen or book mode, this Launcher appears on both screens and may be controlled on either. And, instead of the regular tile mode, your apps will now appear as they would on your tablet home, only in a pop-up menu. This pop-up menu also now houses the search bar.
But, that was before Microsoft shifted its focus from dual-screens to single-screens.
A preview of a pre-release build of Windows 10X for single-screen devices shows it with a Start menu that is centered on the panel, has a simplified list of installed apps and sites) with recently used files and applications listed below, and a web search box on top.
It also looks like the taskbar icons are also going to be centred while the system tray on the right is going to display the barest of info and clock/date, its other icons being shifted to a new Quick Settings panel under the Notifications panel in the new Action Center. This Quick Settings panel is going to offer quick access to commonly used settings, such as Bluetooth connectivity, as well as convenient controls to things like volume and display brightness.
There are some neat touches in animation as well. When you click on an app in the taskbar to open it, for example, the icon presses in slightly to acknowledge the click (while you wait for the program to open).
Basic Explorer
File Explorer has also been simplified with barely any trimmings and offering a straightforward method of accessing files. There is OneDrive integration so everything can be synced to the cloud with the exception of the Downloads folder. You will still be required to sign into a Microsoft Account. In fact, there's no getting round that with Windows 10X, with local accounts being ditched.
Sadly, machines that Windows 10X will be shipped on initially won't be capable of handling major multitasking and apps only run full-screen. That will likely change down the line, however, and you can still snap two apps together in a side-by-side view so there's a basic level of multitasking here.
Clever anti-theft protection
Windows 10X is going to come with a new anti-theft protection feature that apparently won't be available on Windows 10. This feature, designed to deter thieves by making Windows 10X devices a less lucrative proposition, should prevent people from resetting a stolen device and reusing or reselling it.
Here's how it's supposed to work: with the feature turned on, your PIN or Microsoft Account password will be required in order to reset the device, reinstall Windows 10X, and revert back to default settings. As long as the thief doesn't have either, they would not be able to reset your device, effectively locking them out. At the same time, it would keep the 'Find my device' feature running, which will make it easier for you to retrieve it.
We're not sure if performing a clean reinstall of Windows 10X would bypass this, however. We'll have to wait and see how exactly this anti-theft feature works until we get our hands on it for testing.
Different orientations
What's really impressive about the Windows 10X's design is its orientations. Microsoft designed it to have a more adaptive user interface (and experience), changing its orientation as you change the mode of your device.
When you have your device in tablet mode, this operating system takes on the typical single-screen tablet interface. When you have your device in book mode, it takes a dual-screen orientation. It's also got a laptop mode and an extended canvas mode. Microsoft calls it "multi-posture."
In addition, Windows 10X will let you snap two windows in a screen – allowing you to have four applications neatly stacked and next to one another when in book mode. And, if you enjoy landscape orientation, it will also let you drag an app across the two screens so it spans both.
So, even though it's looking more like a trimmer version of Windows 10, Windows 10X looks like it's going to deliver its own brand of versatility, taking advantage of the strengths that only foldable PCs and dual-screen laptops can offer.
The Wonder Bar
Another good thing about Windows 10X is its Wonder Bar, a touch panel that takes Surface Neo's magnetic flip keyboard experience to a new level. When the keyboard is flipped into place on Surface Neo's second screen in laptop mode, the Wonder Bar appears above the keyboard, fully stocked with emojis, gifs and kaomojis.
However, it's much more than that. It has a clipboard and a keyboard, and it can host that Netflix show you've been binging on, while you're getting some work done on "main" screen.
It's a nifty feature that we, for one, can't wait to test.
Bye, Cortana. Windows Hello!
The Start Menu and tile layout aren't the only things that Windows 10X ditched in an effort to become a more streamlined version of Windows 10. Cortana fans will not be able to utilize their favorite virtual assistant when they're on their Windows 10X devices.
That's right: it doesn't look like Windows 10X will be utilizing Cortana.
Microsoft has yet to explain the snub, however. And, again, we only have the emulator to base this on. It's entirely possible that Microsoft is waiting until the last minute before adding Cortana back to the mix.
For now, we can at least take comfort in the fact that Windows 10X will support facial recognition with Windows Hello. It will even forgo the need to dismiss the lock screen once you're logged in, saving you a bit of time.
There are a few other bonuses as well. Aesthetically-inclined foldable PC users should enjoy jazzing up their devices, as Windows 10X will feature dynamic wallpapers programmed to change to reflect the current time of day (or indeed night). And finally, those who are concerned about staying connected will be happy to know that the operating system will support 5G, LTE and cloud connectivity.
Windows 10X will, of course, offer more features that Microsoft will reveal the closer we get to the operating system's release date. Again, keep this page bookmarked as we will update it as soon as new information comes our way.