City on a Hill
Playing like a small-screen version of Ben Affleck's bank robber drama The Town (Affleck also produces here alongside long-time partner Matt Damon), City on a Hill also deals with Boston's criminal underworld (specifically the suburb of Charlestown). Set in the early '90s, the show tells a fictionalised account of true story – namely the events surrounding Operation Ceasefire (aka the 'Boston Miracle'), which implemented a 'problem-oriented policing approach' that saw a huge decrease in youth-related gun crimes in the city. In City on a Hill, this operation is spearheaded by District Attorney Decourcy Ward (Aldis Hodge), an African American outsider who teams up with corrupt FBI agent Jackie Rohr (Kevin Bacon) to take on a family of armoured truck robbers (Jonathan Tucker, Mark O'Brien and James Michael Cummings) only to eventually bust open Boston's corrupt legal system. If you like movies like The Town and shows like The Wire, chances are you're going to love this.
Seasons on Stan: 1
All American
From the makers of Riverdale and Arrow comes the new sports drama All American, which is inspired by the real life story of retired NFL player Spencer Paysinger. The show follows an African American football star who transfers from his high school in South L.A. to the swanky Beverly Hills High. Before long, he begins to experience how different the two worlds are despite being in the same city. Fans of Friday Night Lights are bound to enjoy All American. Stars Daniel Erza and Taye Diggs.
Seasons on Stan: 1
I Am The Night
From Patty Jenkins, director of Monster and Wonder Woman, comes I Am The Night – a true crime thriller which explores the famously unsolved Black Dahlia murder that sent shockwaves through Los Angeles (and the world) in the 1940s. The series sees Jenkins reunite with her Wonder Woman star Chris Pine, who plays Jay Singletary, a reporter who's still haunted by the case several years later. Jay teams up with Fauna (India Eisley), a young woman who hopes to find answers about her mysterious past. Unfortunately, this leads them right into the orbit of an infamous Los Angeles gynecologist, Dr. George Hodel (Jefferson Mays), who may or may not be connected to the Black Dahlia case. Like many other Stan exclusives, new episodes of I Am The Night are fast-tracked direct from the US.
Seasons on Stan: 1
Get Shorty
Somewhat different to the John Travolta-starring movie and Elmore Leonard-penned book the show is based on, Get Shorty still sticks to the same beats while bringing its own unique take to the source material, with a new cast of characters and a grittier Breaking Bad-inspired style and black sense of humour. Instead of Chilli Palmer, we get Miles Daly (Chris O'Dowd) a discontent criminal who wants out of his murderous lifestyle. Through work, he meets Rick Moreweather (Ray Romano), a washed-up producer who owes money to Daly's boss. Sensing the movie business might just be his ticket out, Daly teams up with Moreweather to devise a plan that will (hopefully) solve all their problems. Darkly funny and stylish, Get Shorty is a terrific show (once you get over your original idea of what Get Shorty is meant to be).
Seasons on Stan: 1
Better Call Saul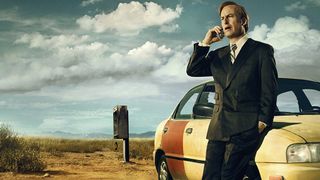 Due to the immense success of his previous show, Breaking Bad, creator Vince Gilligan was given the opportunity to create this prequel spin-off series set six years prior. The show follows the fan favourite character Jimmy McGill (Bob Odenkirk) and the events of his life which led him to become the delightfully crooked lawyer we know as Saul Goodman. Similar in style and tone to Breaking Bad (though not quite as grim), Better Call Saul is a welcome continuation of a beloved franchise. Now in its fourth sesson, Better Call Saul is getting very close to the events of Breaking Bad, with characters like Gus Fring (Giancarlo Esposito) appearing much more regularly. After the shock ending of the show's third season, it's clear that things are about to get very dark moving forward, and we personally can't wait to see Jimmy go off the rails.
Seasons on Stan: 4
Condor
Based on the classic Robert Redford-starring political thriller Three Days of the Condor (or alternatively, the original novel Six Days of the Condor), this TV reimagining brings the action to a modern day setting and sees CIA analyst Joe Turner (Max Irons) who stumbles into a secret plan that could threaten the lives of millions of people in the name of national security. Before long. everyone in his office is assassinated, and now Joe must keep hits wits about him if he has any chance at survival. Featuring William Hurt, Mira Sorvino and Brendan Fraser in supporting roles, Condor is a thrilling show that's not to be missed.
Seasons on Stan: 1
Billions
Exploring the high-stakes world of high finance and hedge-fund managers, Billions follows an epic battle between two New York City titans. U.S. Attorney Chuck Rhoades (Paul Giamatti) is on a mission to take down hedge-fund king Bobby Axelrod (Damian Lewis), though the line between right and wrong is not as clearly defined as their roles would have you think. With terrific performances and exceptional writing, Billions is must-see prestige television at its finest.
Seasons on Stan: 2
Friday Night Lights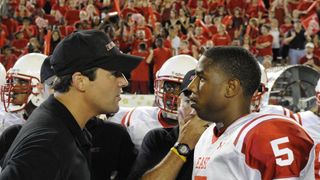 Every once in a while, a television show will transcend the film or book it's based on to become something truly special. The TV adaptation of Friday Night Lights does both of these things. The series follows the lives of football players and coaching staff in a small Texas town. Kyle Chandler does the best work of his career as Coach Taylor, and he's ably supported by a rotating cast of young actors who will eventually go on to become big stars, such as Michael B. Jordan, Taylor Kitsch and Jesse Plemons. Even if you don't know a thing about American football, it's easy to get swept up in the lives of these characters, which is the sign of a truly great sports film or TV show, in our opinion. Friday Night Lights is now available to stream on Stan in its entirety.
Seasons on Stan: 5
Romper Stomper
Based on the incendiary 1992 Australian movie of the same name, Romper Stomper brings the discussion around racism in Australia back to the forefront in this confronting and provocative Stan Original series. Turning its attention on white nationalism instead of neo-Nazis this time around, this slickly-produced series stars Lachy Hulme as the heinous leader of Patriot Blue, a racist anti-Muslim group. Hard-hitting and (unfortunately) ripped from the headlines, Romper Stomper is the kind of high-quality Australian drama that we don't get very often anymore.
Seasons on Stan: 1
Breaking Bad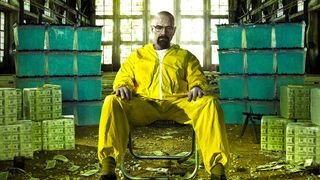 One of the most successful and critically-acclaimed shows of all time, Breaking Bad follows Walter White (Bryan Cranston), a high-school chemistry teacher who is diagnosed with cancer. With death on the horizon, Walter assumes the alter-ego Heisenberg and puts his chemistry knowledge to use in the production of crystal meth, with help from his drug dealing ex-student Jesse Pinkman (Aaron Paul). How far will Walter go to provide for his family, and will they even be around when all is said and done? Truly, one of the most riveting television shows to ever hit the small screen, Breaking Bad is essential viewing.
Seasons on Stan: 5
Justified
A western series set in the modern day, Justified sees tough-as-nails U.S. Marshal Raylan Givens (Timothy Olyphant) return to his hometown of Kentucky to dole out some seriously old-school justice. He'll also have to deal with his old acquaintance Boyd Crowder (Walton Goggins), a petty criminal posing as a white supremacist who may or may not get a chance to turn his life around. Seriously good stuff.
Seasons on Stan: 6
Sherlock
A fantastic reimagining of Sir Arthur Conan Doyle's Sherlock Holmes stories, the series Sherlock brings world's most famous detective (played magnificently by Benedict Cumberbatch) to modern-day London where he solves crimes with his friend, Watson (Martin Freeman). Cumberbatch plays Sherlock with a borderline personality disorder, maybe even reaching into the realm of Asperger's Syndrome. When combined with Watson's more grounded influence, the pair become an inseparable crime-solving duo. Exclusive to Stan, Sherlock is now in its fourth and final season, each consisting of three movie-length episodes. If you love these characters or British mystery shows in general, Sherlock is required viewing.

Seasons on Stan: 4
Flesh and Bone
Those who've seen the Oscar-winning film Black Swan know just how cutthroat the world of professional ballet can be, with the immense pressure placed on dancers and the constant backstabbing that takes place. Flesh and Bone explores similar territory, following an incredibly talented ballerina named Claire (Sarah Hay) who at first seems uptight and sexually repressed, but is actually hiding some seriously dark secrets some deep emotional problems. Created by Moira Walley-Beckett (producer of Breaking Bad) and with direction from David Michôd (Animal Kingdom), Flesh and Bone is a beautiful, tragic and shocking show that is worth your time.
Seasons on Stan: 1
The Shield
A cop show with a difference, The Shield follows a tactical strike team headed by Vic Mackey (Michael Chiklis) that is as violent and corrupt as the street gangs it faces on a daily basis. Set in the fictional Los Angeles district of Farmington, Mackey and his crew (which includes Justified's Walton Goggins) must cover their tracks so that their ghastly exploits aren't discovered by detectives Claudette (CCH Pounder) and Dutch (Jay Karnes). Somewhat of a precursor to the show Sons of Anarchy, which also deals with gangs in a fictional Californian town, stars many of the same people and is also written by Kurt Sutter, The Shield is hard-hitting drama at its finest.
Seasons on Stan: 7
Dawson's Creek
If you're in your early thirties, chances are that Dawson's Creek played a significant part in your high school years. Whether you identified with these impossibly good-looking and verbose supposed teenagers, or you just had the hots for Dawson (James Van Der Beek), Joey (Katie Holmes), Jen (Michelle Williams) or Pacey (Joshua Jackson), Dawson's Creek was surprisingly compelling viewing for a teenage melodrama. Relive your youth by watching Dawson's Creek in its entirety on Stan.
Seasons on Stan: 6
This is England '86 and '88
Following on from director Shane Meadows' semi-autobiographical masterpiece This is England (also available to stream on Stan), This is England '86 and '88 see all of the film's cast members return to continue their characters' stories in the longer format of television. With the whole skinhead scene left behind them, Shaun (Thomas Turgoose), Woody (Joseph Gilgun) and Lol (Vicky McLure) each try to find their place in the world, all to the backdrop of the 1986 FIFA World Cup. Fans of the film will love these two follow-up shows, and if you haven't seen the movie they're based on, we highly recommend that, too. So far, only This is England '86 and '88 are available on Stan, though we expect that the third and final series, This is England '90, will eventually make its way to the service.
Seasons on Stan: 2