Most of the 2020 Labor Day sales have now officially ended, but there are still a few deals to be found as we come into Tuesday. With our handy guide to the best Labor Day sales remaining, you can browse the best offers left on laptops, TVs, smart home devices, appliances, and more. 
This year we saw particularly strong offers on TVs, smart home devices, and mattresses. Many of the Labor Day deals in these areas were cheaper than we'd ever seen them before, with some prices even beating last year's best Black Friday offerings. 
Smart TVs still currently start from just $99 at Best Buy right now, for example, and there remain savings all the way up the price scale, with premium Samsung QLED and LG OLED displays offering up some particularly impressive discounts - up to $800 off in some cases. There's also still a smooth $150 off last year's excellent Dell XPS 13, bringing the final cost down to just $699.99 - that's one of the cheapest XPS 13 prices ever.
And if you're looking for home products, there are still a few deals left on mattresses, appliances and furniture. This $400 saving and $399-worth of free gifts at Nectar Mattress has a few hours still to go, for example. Also worth considering is Cocoon by Sealy, which is running a sitewide 35% discount as well.
Whatever you're looking for, you'll find our picks of the best remaining Labor Day sales just below, so scroll down to see the biggest Labor Day deals still running.
Labor Day sales 2020: quick links
Labor Day sales: the best deals right now
Labor Day TV deals
Labor Day laptop deals
Labor Day headphone deals
Labor Day smart home deals
Labor day smartwatch deals
Labor day tablet deals
Labor Day cell phone deals
Labor Day appliance deals
Labor Day furniture deals
Labor Day mattress deals
Labor Day software deals
---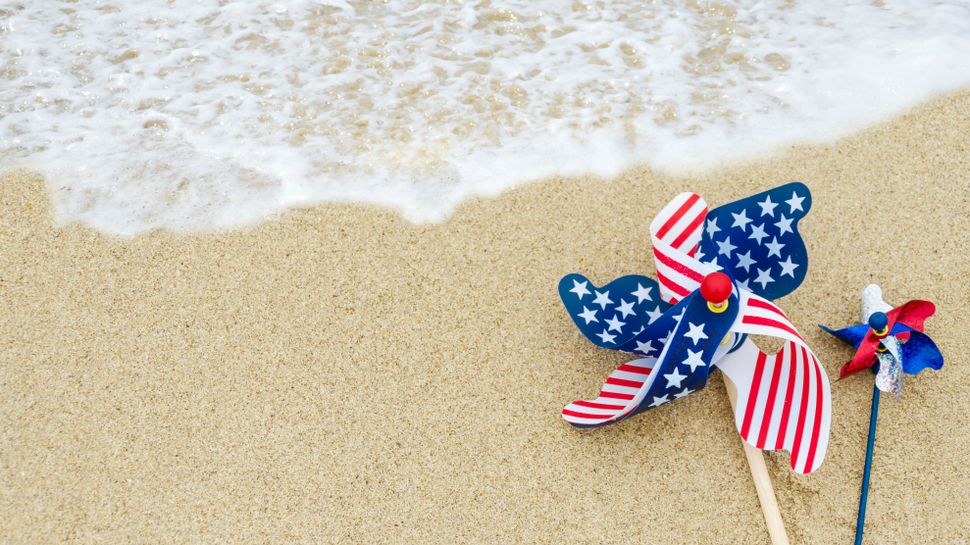 When is Labor Day 2020? 
You've just missed it. This year Labor Day fell on Monday, September 7, although celebrations and sales will be winding down for a few days yet, so there are still plenty of deals available.
Labor Day itself started as a way to celebrate the efforts and contributions of the American Labor movement and everyday workers, from its inception in 1894 all the way to the present day. In recent years, like many federal holidays, it's been used as an opportunity by many retailers to offer big discounts on a whole array of items. Subsequently, it's often regarded as the best time for shopping in between the earlier Memorial Day sales and the Black Friday sales in November.

When do the Labor Day sales end?
Most of the primo Labor Day sales tend to end on midnight, Monday Sept. 7, however, we'll probably see things gradually wind down throughout the week. In some rare instances, such a Home Depot's Labor Day appliances sale we may even see a longer sales period - up until September 16 in this case.
This year, as per normal, most Labor Day sales started around a week ago, although they all culminated at their peak on the previous weekend and Labor Day itself. All the best Labor Day sales still available are being featured right here with regular updates and we'll also be on call for next year's Labor Day event, so please feel free to bookmark this page and revisit next time.

What items get discounted for the Labor Day sales? 
Appliances, furniture, appliances and home items are always a favorite on Labor Day, and competition is normally fairly stiff between the big retailers. You'll be certain to find seasonal clearouts on end-of-summer items, especially those for the garden including patio furniture, BBQ grills, and kids activity items.
Less traditional, but also massively popular on Labor Day are a whole host of excellent deals on tech. Laptops, televisions, smart home devices, headphones and many others will be on sale this year, with some hot items even potentially reaching their lowest prices ever. Mattresses are also especially popular, and we're seeing top retailers like Casper and Purple compete with huge site-wide sales on not just mattresses, but also accessories too.
Home Depot, Lowe's, Best Buy and Amazon tend to have the widest selection of deals in the Labor Day sales, although this year we're also seeing some excellent offers from Dell, Lenovo, HP and others, many of which you'll find included just above. It's overall a great time to be perusing, as this year's Labor Day sales intersect with a whole range of Back to School deals, offering a sales event double whammy.

---
You can shop more TV deals with our roundup of the best cheap TV sales and 4K TV deals and the best cheap laptop deals.

Shop more offers with our roundup of the best back to school sales and learn more about the upcoming Amazon Prime Day 2020 event.