While the last of day of summer may technically be September 22, for many people the season ends on Labor Day. Symbolically, the three-day weekend is summer's last hurrah, and as with any holiday weekend, it is marked by Labor Day sales. As you might expect, it is a great time to get deals on seasonal items as stores make one last big shove to clear out the shelves. Expect dramatic discounts on everything summer-related, but you will see the biggest price drops on summer clothing. You can expect deals from such retailers as:
Otherwise, expect discounts on patio furniture and grills. Indeed, it's the best time of the year to buy a grill, with retailers like Lowe's and Ace Hardware offering more than half-off list prices. It's also a good time to replace your mattress if you need to do so. If last year is any indication, expect stores like Walmart and Sears to take up to 60% of their stock of mattresses. And as this is the last big shopping weekend for some time, don't expect to see sales like these again until Black Friday.
When will Labor Day sales begin?
While Labor Day isn't until September 3, Labor Day sales usually begin well in advance of that date. As such, with Labor Day Weekend upon us, most sales are already in full swing, and those that aren't will be this weekend.
Labor Day sales retailer quick links
Dell Small Business
Fittingly, Dell Small Business is having a Labor Day Sale. It is offering discounts of up to 40% off on laptops, desktops and workstations, servers, and more.
Newegg
With discounts across the board, electronics retailer Newegg is taking as much as 83% off everything from laptops to headphones to drones.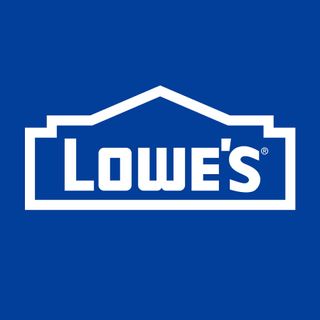 Lowe's
Lowe's Labor Day sale will feature a host of deals on home items. The store will offer up to 75% off patio furniture, as well as up to 40% off appliances and deals on grills and many other items.
Sears
Sears' Labor Day sale includes substantial discounts in a number of departments. It's taking 40% off appliances, with an additional 10% off those that cost $399 or more. It's discounting mattresses by as much as 60% off and its Craftsman tools by as much as 50% off. It's also taking up to 50% off clothing, and you can get as much as $50 in cashback points when you spend $50.
Home Depot
As you might expect, the Home Depot is offering deals on many of the home items it stocks. For its Labor Day sale, it is focusing on home appliances, discounting refrigerators, washers, dryers, and more by as much as 40%.
JCPenney
To mark the Labor Day holiday, JCPenney is discounting home goods, specifically appliances and mattresses. Its sale is in full swing, and it is offering up to 40% off refrigerator, stoves, washers and dryers, dishwashers, and more, as well as up to 60% off mattresses.
Macy's
Macy's is offering discounts of 10% to 20% on items in just about every department, with the biggest discounts on summer clothing as it makes way for its fall and winter lines.
Kohl's
Like most department stores, Kohl's is offering Labor Day discounts across the board, with its best prices on summer clothing. Plus, you can get $10 off purchases of $25 or more with coupon code "LABORDAY." Even better, you'll $10 in Kohl's Cash for every $50 you spend, which can be used between September 5 and 12.
Walmart
Walmart always offers rollback prices, but for Labor Day, the best deals will be on patio furniture and pools, with discounts of up to $100.
World Wide Stereo
This weekend, World Wide Stereo is taking up to 65% off a selection of closeout items ranging from stereo components to Bluetooth speakers and headphones. To get this discount, use coupon code "LABORDAY." Better yet, the same coupon discounts a selection of JBL speakers.
Amazon
Amazon never needs much of an excuse to offer discounts, so it won't be left out when it comes to Labor Day. Expect sale prices on just about every category, with plenty of clothing discounts as well.