Samsung TV vs LG TV: which TV brand is better?
Versus
Contributions from
last updated
Both Samsung and LG make great TVs, but how do you choose the right brand for you?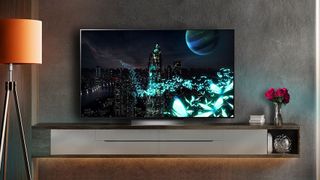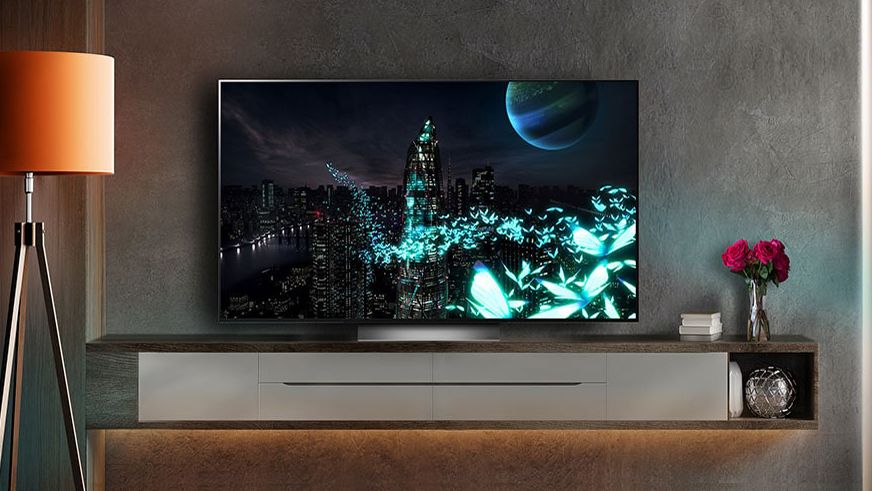 (Image credit: LG)
If you're trying to decide between a Samsung TV and an LG TV, we're here to help. These top brands have introduced many tech innovations to their TVs, with many of their televisions sets making our best TVs list year after year.
What that means is there's no clear winner here. Samsung TV and LG TV make excellent televisions. What's more, both brands also offer a range of TVs with different specs and prices, so there's often a TV to suit everyone, from the high-end through to the budget.
For a while the display technology used by each brand differed, with Samsung focusing on QLED TVs and LG making OLED TVs, but these days things aren't so clear cut. This Samsung vs LG TV guide will highlight several of these similarities and plenty of differences between each brand to help you decide which TV maker is right for you.
If you've made up your mind about which TV brand to go for but you're not sure which specific TV model to choose, then check out our best Samsung TV and best LG TV guides that are filled with the top TVs from the past year.
Samsung TV vs LG TV: overview
Samsung and LG are two large-scale tech manufacturers that sell some of the best TVs you can buy today for both high and low price points, though with different panel technologies for many of their high-end sets. You don't need to know what these differences are right now, but they might be deal-breakers.
Both are South Korean manufacturers that sell televisions globally and have a significant presence in the UK and US – unlike Panasonic or Philips, brands that don't have licenses in North America – with a large install base and a broad range of televisions launched each year.
It's hard to compare pricing, given how many sets Samsung and LG launch each year. There'd be no pointing putting a budget LG set that's excellent value up against Samsung's flagship and premium model of the year. Both brands offer some of the best 32-inch smart TVs and the best 4K TVs through to some of the best 8K TVs for super-sized sets that run you thousands of dollars or pounds. Whatever size, shape, resolution or budget you're looking for from your new TV, either brand will have you covered.
Samsung TV vs LG TV: smart TV platform
Both Samsung and LG use their own proprietary smart TV platform. Samsung's Tizen and LG's webOS are often considered to be two of the best smart TV platforms. But are fast and stocked with the latest apps, but there are a few differences.
LG has been leading with webOS – a minimal smart TV interface – since 2014. It uses a horizontal menu bar for commonly-used apps, streaming services, and inputs, with customizable placement so you can pick and choose where your favorite apps sit on the dashboard.
As you can see from the image above, the interface has changed in recent years, replacing its traditional overlay of apps for a full-screen view that's more spaced-out, but is still the best smart TV platform in our books.
Samsung's Tizen platform doesn't differ hugely in its layout (you could say it was influenced by the former). The OS cuts down on clutter, although this sometimes works against navigation – there are plenty of occasions when it's necessary to go hunting for a specific app. Thankfully that's made easier by a Smart Hub multimedia page that divvies up content from apps and from your own USB sticks/home network. The main difference is its search algorithm isn't as impressive as LG's ThinQ AI software.
But what of voice assistants? LG's OLED and Super UHD sets come with Google Assistant built-in and some limited compatibility with Alexa-controlled devices. Samsung uses its own (somewhat worse) first-party Bixby assistant, though again only for mid-range or premium sets – and with the option to use Google Assistant or Alexa through third-party devices.
Samsung TV vs LG TV: panel tech
Today's premium television market is divided into two panel technologies: OLED and QLED.
OLED, which stands for 'organic light-emitting diode', is a TV panel that can emit its own light instead of having light shone through it. The benefit of an OLED TV is that it enables brilliantly thin TV displays and the ability to control the brightness of individual pixels. OLEDs are known for their vibrant colors, deep black levels, and low brightness.
There's often talk of 'burn in' images on OLED screens, but much of this is anecdotal, and you'd probably need to be working the set very hard for this to become a problem. All OLED panels are manufactured by LG Display, so you have LG to thank even if you've got a Sony OLED in your home.
QLED, on the other hand, is a proprietary technology developed by Samsung. QLED uses a filter of quantum dots to enhance color and contrast and make do with several dimming zones to vary brightness across the screen – rather than being able to do so with each pixel individually. QLED TVs are also a lot brighter than OLEDs (thousands of nits versus hundreds) though they can struggle to show both light and dark images as effectively at the same time as a result.
We've gone into this debate in more detail in our QLED vs OLED guide. It'll be enough to say that OLED is generally suited to high-quality video formats in dark viewing environments, while Samsung's sets lag on contrast (comparatively) but make up for it with a bright and impactful display.
That being said, Samsung is dipping its toe into OLED TVs, having launched the Samsung S95B in 2022. Although it's technically what Samsung is calling QD-OLED. Because in this display there's actually a whole new type of OLED technology – one that combines the famous self-emissive properties of OLED with the brightness and color range potential of QLED.
It's also worth mentioning that LG might be the name behind OLED panels, but it also has a type of display tech called NanoCell, which is similar to QLED. In NanoCell TVs, there's a layer of nanoparticles between the LED backlight and the screen, which can boost contrast and colors. NanoCell TVs tend to be cheaper than OLED panels and have a lot of the same benefits as QLED TVs.
Samsung TV vs LG TV: formats
Both TV brands back a slightly different format for high dynamic range (HDR), with LG packing Dolby Vision into its premium range of OLEDs and Super UHDs, while Samsung favors HDR10+ for its premium TVs.
Both formats use what's called dynamic metadata to tailor the output of the television to the content being displayed, so scenes of dark underground caverns or well-lit drawing rooms vary the levels of brightness, contrast, and picture processing accordingly.
Dolby Vision is really the more advanced format, with 12-bit color gamut instead of the 10-bit HDR10+, and is also more commonly found (both the Google Chromecast with Google TV and Apple TV 4K take advantage of Dolby Vision).
Admittedly, the preferred HDR format is only really a concern at the higher end of the price range, but those spending big should think carefully about which services they're likely to want HDR content on.
it's also worth mentioning that Panasonic has no loyalty to one HDR format or the other, and even the affordable Panasonic GX800 LED TV supports both Dolby Vision and HDR10+.
Samsung TV vs LG TV: which should you choose?
Samsung is currently the market leader, but which TV brand you choose is entirely up to you, your preferences and whether any of the differences we've highlighted above are dealbreakers for you. It's worth bearing in mind, however, that you'll want to compare like for like. A high-end set for Samsung, for example, will always beat a budget set from LG, and vice versa.
Having said that, if you're looking for the most impressive picture quality out there, regardless of price, nothing currently beats LG's OLED panels for color and contrast (read our LG C2 OLED review).
In comparison, the best Samsung TV can sure light up a room, offering a higher boost in pixel density than its rivals, take a look at our Samsung QN900B Neo QLED 8K TV review. We also love Samsung's lifestyle sets, like The Frame QLED 4K TV (2022), for combining performance with style. And its mid-range TVs, like the Samsung BU8500, are truly excellent value for money.
You can't go wrong with either a Samsung TV or an LG TV, but knowing some of the key differences between their display technology, smart TV platform and formats should help you decide which TV brand is the right choice for you.
Get daily insight, inspiration and deals in your inbox
Get the hottest deals available in your inbox plus news, reviews, opinion, analysis and more from the TechRadar team.
Henry is a freelance technology journalist, and former News & Features Editor for TechRadar, where he specialized in home entertainment gadgets such as TVs, projectors, soundbars, and smart speakers. Other bylines include Edge, T3, iMore, GamesRadar, NBC News, Healthline, and The Times.