Upgraded normal selfie photos comparison
We're almost ready to call it: the Samsung Galaxy S20 Ultra is poised to have the best selfie camera we've seen yet, according to our early testing. It's not the 40MP hype, though – you have to specifically select that in the UI anyway and the 40MP version is not really meant for dark environments due to the smaller size of individual pixels.
It's the fact that our faces are well lit, colors pop nicely but not aggressively, and the camera UI is so easy to use compared to those of several other smartphones out there. We have a bit more to say about the group selfies UI, too, but here are the front-facing camera photos – note we are very cold in this pictures, but we do it for you.
Samsung Galaxy S20 Ultra 10MP selfie camera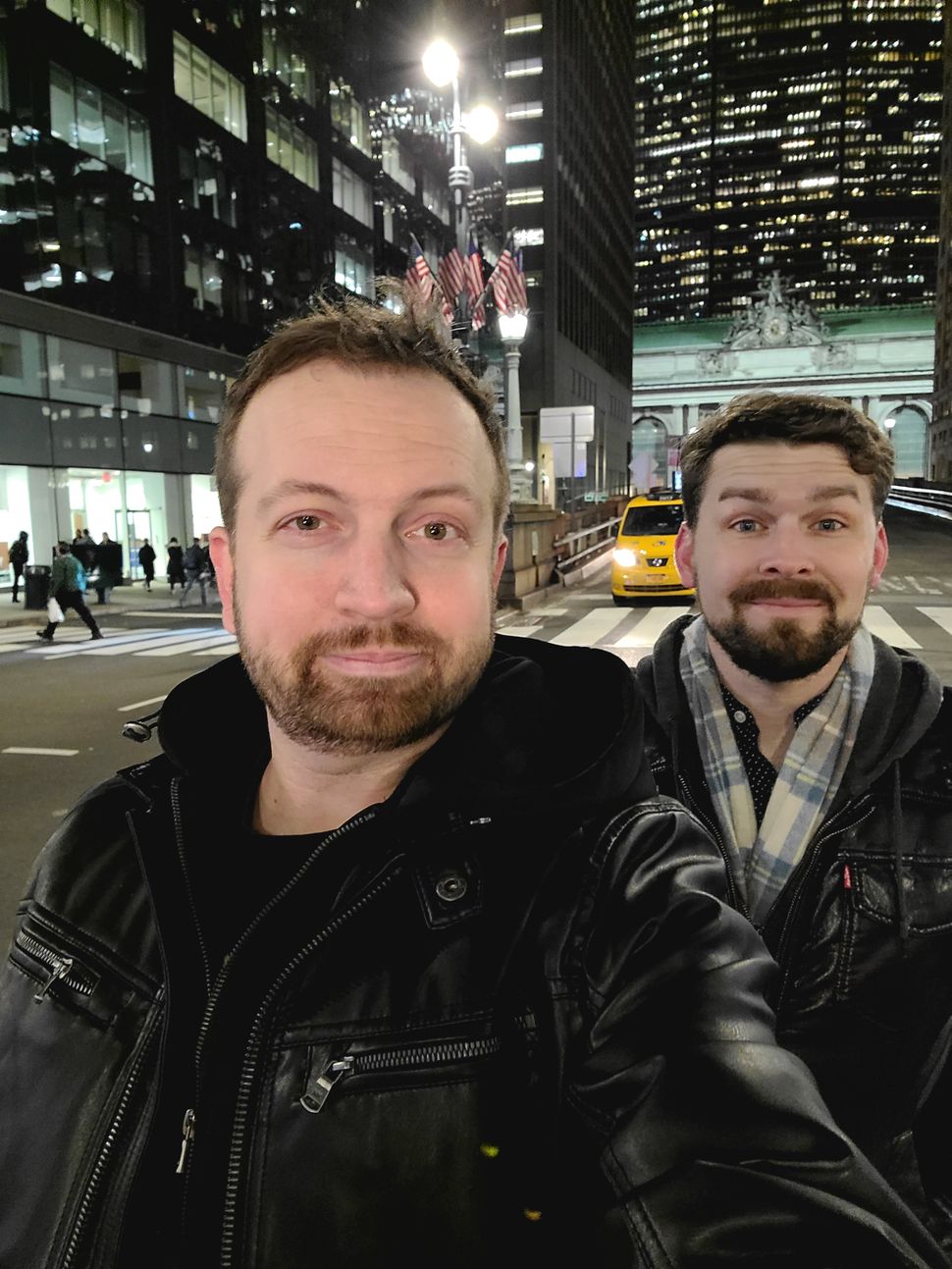 How do S20 Ultra selfies compare to Samsung's rivals?
iPhone 11 Pro Max selfie camera
Google Pixel 4 selfie camera
S20 Ultra vs last year's big Samsung phones
Samsung Galaxy S10 camera
Samsung Galaxy S10 5G selfie camera (because it has a depth sensor, the S10 doesn't)
Samsung Galaxy Note 10 Plus selfie camera
S20 Ultra selfie camera vs cheap phones
OnePlus 7 Pro selfie camera
Google Pixel 3a selfie camera
Better group selfie camera UI
Here's something we haven't noticed in other smartphone cameras before: you can zoom out for group selfies (OK, that's been in the Google Pixel 3, iPhone 11, and S10 series, etc), or you can have the camera do it for you based on face detection.
That's right, pointing S20 Ultra front-facing camera at multiple friends will uncrop the front-facing camera in an effort to fit everyone in. Yet if you're taking a photo alone, it remains set to that more intimate zoomed-in perspective (note: the wide selfie is not actually a separate wide camera like on the Pixel 3, Samsung just crops selfies a bit more than it has to by default).
It's a smart effect that other phonemakers have been including, but they make you manually press a button to get it to work. This is one less thing to worry about when trying to grab a quick selfie photo with several friends.