Ring Car Cam could catch someone trying to hijack your car and let you yell at them, too
Ring Car Cam makes a CES splash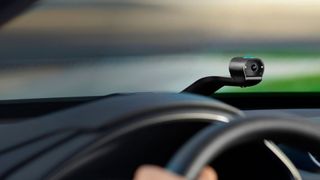 (Image credit: Ring)
What's good for your house, is probably, at least when it comes to security, good for your car. That's likely video doorbell company Ring's thinking. It finally officially unveiled at CES 2023 in Las Vegas the Ring Car Cam it's been talking about for almost a year and a half.
The dashboard dual-camera system looks almost exactly like the leaks we saw a good year ago. It's a relatively compact box of cameras, microphones, speakers, and motion detectors on an extender that attaches to your dashboard. It's unclear if Ring Car Cam could also be flipped over and attached to the windshield.
Ring Car Cam has a collection of useful, though not groundbreaking security features. It can detect motion inside and outside your car and send notifications and video, which it starts recording as soon as the motion is detected, to the same Ring app that you use for your other Ring devices.
If an intruder enters your car and you receive an alert, you can even start talking (or yelling at) them through the Ring Car Cam.
Amazon owns Ring, so it should come as no surprise that Ring Car cam can also do some on-demand recording (up to a few minutes) that you activate with the phrase "Alexa, record." This can come in handy if you spot some motorist engaging in bizarre behavior and want to capture and share in your next TikTok.
Virtually all these features, including two-way-audio and voice-activated recording, could be found in the original Owl Car Cam another dashboard-based security cam that could watch both the interior and exterior of your car, send motion-activated videos to a dedicated app, and even record video based on voice commands. That product disappeared in 2020 and it doesn't look as if it's coming back anytime soon.
Ring Car Cam has the undeniable benefit of joining the existing Ring ecosystem and, by extension the Amazone Alexa orbit (it even has the signature Alexa Blue Circle on top).
Ring told us that Ring Car Cam pre-orders start today (January 5). List price is $249.99 but there's a limited time $199.99 deal. While you do not need a subscirotuon for all the features listed above, you won't be able to tack your car when you'e away from your home's Wi-Fi unless you pay $6 a month ($60 a year) for a Ring Protect Go subscription that allows the device to connect to an LTE network. That subsription also enhances Traffic Stop utility, automatically uploading a portion of the recording to the cloud, while the reaminder is stored locally on the device.
Like the Owl Car Cam, Ring Car Cam connects via an OBD II adapter, which plugs into your car's OBD port (mechanics use this port to diagnose modern vehicles). While we we're hoping for a wireless adapter, Ring Car Cam is a cabled device. This means you have to snake a thin able around your dashboard (it can usually tuck into the space between the windsheild and dashboard) and then under the dash to the port.
Still, with nearly three-quarters of a million cars in the US and well over one hundred thousand in the UK stolen each year, there's no doubt that a pair of watchful, digital eyes could be a welcome addition to the dashboard of your beloved automobile.
Check out our CES 2023 hub for all the latest news from the show as it happens. We'll be covering everything from 8K TVs and foldable displays to new phones, laptops, and smart home gadgets, so stick with us for the big stories.
Sign up to receive daily breaking news, reviews, opinion, analysis, deals and more from the world of tech.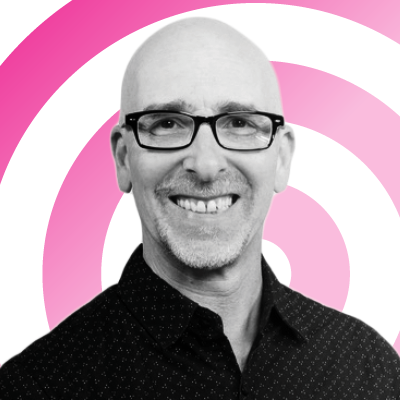 A 35-year industry veteran and award-winning journalist, Lance has covered technology since PCs were the size of suitcases and "on line" meant "waiting." He's a former Lifewire Editor-in-Chief, Mashable Editor-in-Chief, and, before that, Editor in Chief of PCMag.com and Senior Vice President of Content for Ziff Davis, Inc. He also wrote a popular, weekly tech column for Medium called The Upgrade.
Lance Ulanoff makes frequent appearances on national, international, and local news programs including Live with Kelly and Ryan, Fox News, Fox Business, the Today Show, Good Morning America, CNBC, CNN, and the BBC.