Panasonic watching advanced CSC market 'closely'
Paying careful attention to Sony, Fuji and Olympus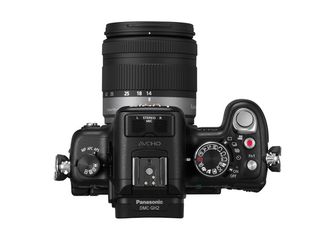 A spokesperson for Panasonic has said that the company is watching very closely the advanced compact system cameras currently entering the market from rivals including Sony, Olympus and Fujifilm.
Panasonic was the first brand to launch a CSC, back in 2008, but it has since been joined by all but one of the major photography brands.
Recently, there has been a flurry of more advanced system cameras making an entry on the market, with the Fujifilm X Pro1, Sony NEX-7 and Olympus OM-D all appearing in recent months.
Panasonic currently has two models which could be considered as competitors for this level of cameras, in the shape of the G3 and the more recent GX1, but Barney Sykes from Panasonic UK says the company hasn't ruled out the possibility of an even more advanced camera coming soon.
Rivals
"We're reviewing what's going on in the market," he told TechRadar, "We've seen the Olympus OM-D and we're watching the Sony NEX-7."
Although Sony announced the NEX-7 back in August 2011, it was unable to launch the camera properly because of problems with the factory as a result of the Thailand floods. It is only now becoming available for retail.
"We have to introduce a product that's right for us, and fitting with our technology," Sykes continued, "so we're watching the market developments very closely, and if a trend is spotted then we will be quick to respond to it."
Sign up to receive daily breaking news, reviews, opinion, analysis, deals and more from the world of tech.
Amy has been writing about cameras, photography and associated tech since 2009. Amy was once part of the photography testing team for Future Publishing working across TechRadar, Digital Camera, PhotoPlus, N Photo and Photography Week. For her photography, she has won awards and has been exhibited. She often partakes in unusual projects - including one intense year where she used a different camera every single day. Amy is currently the Features Editor at Amateur Photographer magazine, and in her increasingly little spare time works across a number of high-profile publications including Wired, Stuff, Digital Camera World, Expert Reviews, and just a little off-tangent, PetsRadar.