iPhone 13 med 1 TB på vej
Rygterne siger, at iPhone 13 kommer i version med 1 TB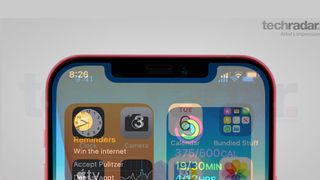 (Image credit: TechRadar)
Når det gælder indbygget hukommelse i smartphones, er vi for tiden mest vant til 512 GB. Der er da et par modeller, der giver mulighed for at vælge 1 TB, men der er ikke mange af dem. Apple kan dog efter sigende være på vej til at blive en af de producenter, der har en telefon på markedet med 1 TB. Det mener i hvert fald analytikere fra Wedbush ifølge Mobil.nu
Det er faktisk ikke første gang, vi hører om muligheden for en iPhone med 1TB. Allerede i slutningen af 2020 antydede leaksteren Jon Prosser, at en sådan telefon kunne være på vej. Der er dog også dem, der mener, at en iPhone med 1 TB først kommer i 2022.
Hvordan det end bliver, må vi vente på en officiel udmelding, inden vi kan vide noget med sikkerhed og får flere detaljer, skriver Mobil.nu.
En ting er dog sikker – det er et spørgsmål om hvornår, vi ser flere telefoner med 1 TB, ikke om vi får dem at se, mener Mobil.nu.
I takt med at vores telefoner bliver mere kraftfulde, og kameraerne kan tage bedre og bedre billede med høj kvalitet, får vi brug for stadig mere plads til apps og spil med en masse detaljer i høj opløsning, samt billeder og videoer med store filstørrelser.
Hvad en iPhone med 1 TB hukommelse kan komme til at koste, tør man på Mobil.nu dog slet ikke tænke på. Apples telefoner er allerede blandt det dyreste på markedet, hvor den dyreste model på nuværende tidspunkt ligger på over 12.000 kroner.
En 1 TB-iPhone kan derfor formentlig få en pris på 14.000 kroner.
Sign up to receive daily breaking news, reviews, opinion, analysis, deals and more from the world of tech.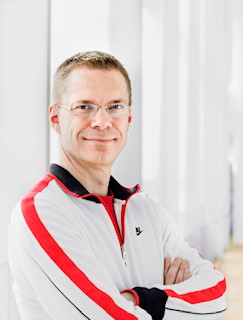 Redaktør / Nyhedsjournalist
Michael har arbejdet journalistisk næsten hele sit arbejdsliv - og har i årenes løb beskæftiget sig med online nyhedsmedier, radio, tv, ugeblade, magasiner, musik- og filmjournalistik. Michael har været en del af TechRadar Danmark-teamet siden januar 2021.
Han eeelsker sin iPhone, sin iPad og sin iMac - men på et ikke-religiøst niveau, og er voldsomt nysgerrig på, hvad andre tech-brands kan tilbyde.
Arbejde og hobby mødes i en smuk fusion, når der skal skrives om streamingtjenester og deres indhold, nye premierer på serier, film og spændende dokumentarprogrammer.