Google, FTC unlikely to settle 19-month antitrust dispute this year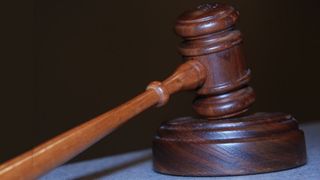 For nearly two years, the Federal Trade Commission (FTC) has been investigating possible antitrust violations by Google.
It was thought that the FTC would come to its conclusion by the end of 2012, but new reports have surfaced indicating a settlement with Google won't be reached by year's end.
Multiple anonymous sources have told both the Wall Street Journal and Bloomberg the FTC will take more time to deliberate any potential deals with Google, and isn't expected to reach a decision until 2013.
The FTC was originally supposed to deliver its findings this week, and rule on whether or not Google was guilty of unfair practices regarding its search algorithms.
Indecision 2013
Google had come under fire by both the FTC and the European Commission for the allegations, and earlier this month it was reported officials from both the FTC and EC would meet to discuss their findings.
Following a meeting with Google Chairman Eric Schmidt and European competition chief Joaquin Almunia, the EC issued a statement claiming Google would submit a "detailed commitment text" in January.
Almunia released a statement claiming the EC had "substantially reduced [its] differences" with Google, and he believed Google's text would provide a "possible decision with binding commitments."
The FTC is believed to be postponing its decision based on the deal between the EC and Google, as the FTC was not getting as strong a commitment from Google.
Though unconfirmed, the FTC's proposed deal would have been non-binding, not available for a public comment period, and most of all, would not have dealt with the crucial and most criticized search engine bias.
Ticking clock
While the extension the FTC gave itself will likely allow it to better answer criticisms of its purported original deal, the timetable is clearly running out.
Current FTC Chairman Jon Leibowitz is expected to leave his position soon, and FTC commissioner nominee Joshua Wright has already recused himself from any Google cases due to receiving research funds from the company indirectly.
What's more, sources told AllThingsD U.S. attorneys weren't happy they weren't involved in the current proceedings, though it's unclear if they will be made party to further deliberations concerning the FTC's decision.
This case has dragged on for twenty months already, so whatever settlement agreement the FTC and Google reach, it will likely be decided sooner rather than later...we hope.
TechRadar asked Google for comment, and will update this story if and when the company responds.
Via AllThings D (1), (2)
Sign up to receive daily breaking news, reviews, opinion, analysis, deals and more from the world of tech.