Audi ofrecerá películas y juegos con un sistema de realidad virtual en 2022
Soporte para gafas de realidad virtual con Bluetooth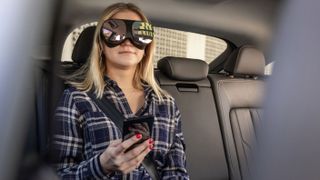 (Image credit: Audi)
Audi acaba de anunciar que su función Holoride — un sistema de realidad virtual pensando para usar juegos y ver películas en sus coches — estará disponible este mismo año en varios de sus coches usando gafas de realidad virtual Bluetooth compatibles como el HTC Vive Flow.
Será a partir junio de 2022 cuando los pasajeros de Audi podrán utilizar las Vive Flow o cualquier otro casco de realidad virtual con Bluetooth que sea compatible con Holoride (todavía no hay una lista dispositivos) para ver juegos, películas y otros contenidos. Esto marca un cambio notable en los sistemas de "infoentretenimiento" de la industria del automóvil.
Los propietarios de modelos de Audi equipados con MIB 3 pueden beneficiarse del servicio:
A4
A5
A6
A7
A8
Q5
Q7
Q8
e-tron
e-tron GT quattro
Audi dice que su tecnología adapta el contenido virtual "a los movimientos de conducción del coche en tiempo real. Por ejemplo, si estás en una nave espacial en el mundo virtual y el coche gira a la derecha, la nave también volará hacia la derecha. Si el coche acelera, la nave espacial también acelera".
Holoride se lanzará primero en Estados Unidos y Europa (empezando por Alemania y Reino Unido). Otros países de Europa llegarán en 2023. Según la compañía alemana, llegará a los mercados asiáticos "en el futuro".
Intentando hacer que el futuro tenga sentido
Audi mostró Holoride por primera vez en el Consumer Electronics Show (CES) de 2019 con una experiencia de Disney en el universo Marvel.

En 2021, el fabricante de automóviles recorrió los estudios de juegos de California para demostrar su tecnología. Ese mismo año — en el salón IAA 2021 de Múnich — los asistentes pudieron usarlo en paseos de demostración con un Audi e-tron.

El Holoride se reservará por ahora para los pasajeros en el asiento trasero, pero Audi cree que esta tecnología jugará un papel importante en los vehículos autónomos. Sin necesidad de conducir el coche, el conductor y los pasajeros podrán trabajar, jugar y aprender sobre la marcha, afirman. [Otra cosa es que la gente quiera — Ed.]
Un sistema de realidad virtual en el coche con gafas y videojuegos parece bastante descabellado a primera vista, pero habrá otros enfoques creativos para hacer que este sistema sea un sistema de 'infoentretenimiento' válido. Aunque los coches 100% autónomos aún no existen, está claro que vamos en esa dirección y los fabricantes de automóviles ya están cogiendo posiciones para este mercado. Audi piensa que el contenido y el entretenimiento inmersivo es el camino pero otros fabricantes podrían dar una respuesta diferente a esta pregunta.
Holoride estará disponible para la mayoría de los modelos de Audi así que pronto veremos cómo lo acogen los clientes de Audi y los alemanes conseguirán que su visión se imponga. O por lo menos un campo de pruebas en el mundo real para su nueva tecnología.
No se sabe si Holoride podrá utilizarse en la asistencia a la conducción y/o para aumentar la seguridad, pero existe la posibilidad de que Audi añada nuevas funciones con el tiempo.
No se sabe cuánto costará Holoride pero probablemente no será barato. Para empezar, el auricular HTC Vive Flow VR que aparece en las fotografías promocionales de Audi que veis en este artículo cuesta 499 dólares.
Sign up to receive daily breaking news, reviews, opinion, analysis, deals and more from the world of tech.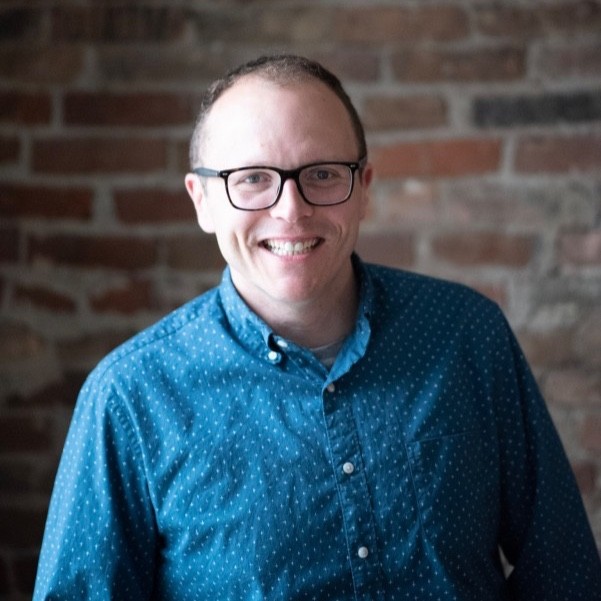 After working in the technology and software industry for several years, Chris began writing as a way to help people outside of that world understand the sometimes very technical work that goes on behind the scenes. With a lifelong love of all things automotive, Chris turned his attention to writing new vehicle reviews, detailing industry trends, and breaking news. Along the way, he earned an MBA with a focus on data analysis that has helped him gain a strong understanding of why the auto industry's biggest companies make the decisions they do.