2023 Australian PC Awards winners: the best of the best in PC
Finding gold in what was a very rocky mountain of a year, these are the 2023 Australian PC Awards winners.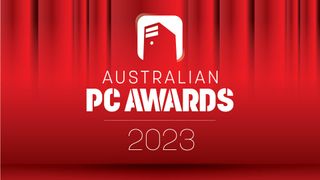 (Image credit: Future)
Welcome to a particularly interesting edition of the Australian PC Awards. Unlike most years in tech which are clean, tidy periods where everything runs smoothly and we all buy loads of nice new things, 2022 turned that upside down with one drama after another, all in a market where actual products you could buy were scarce, expensive, or delayed.
This is not to say the actual products were duds – au contraire – the tail end of 2022 in particular saw a spectacular period of new GPUs and CPUs, along with exciting new motherboard platforms. DDR5 got its act together and became good while affordable laptops leapt into new realms of low power and high performance. We even saw some standout new techs that blew us away, like QD-OLED monitors.
The editorial teams here at TechRadar, APC, PC Gamer and PC PowerPlay thoroughly enjoyed compiling these finalists, and then selecting the winners. It was a fascinating year with tech highs and lows. The highs certainly weren't in short supply... it's just that the lows exceeded the expected quota by an alarming amount.
But we've selected our winners and they are clear to us as the best of the best. Read on and see what got the big gongs. Maybe you agree, maybe you have differing opinions. In either case that's all good; 2022 was a confusing year, but thanks to these 2023 Australian PC Awards the cream has been separated and all the good stuff properly rewarded.
Words by Ben Mansill, Joel Burgess and Chris Szewczyk.
What are the Australian PC Awards?
Our awards cover all the main categories that affect the PC, as well as our special awards:
Excellence Award: Presented to the person, product or technology that advanced the PC more than any other in 2022.
Gold Award: For the best overall company operating in the PC space for 2022. This list includes every one of the finalists across all the other categories – and has been carefully considered by our expert panel of judges.
And, for the first time we feel compelled to add a new category recognising the standout failures of the year – and in 2022 there were many. Thus we present the Epic Fail Award, and you'll find our finalists and winners for that one below.
Australian PC Awards Winners 2023
We were really spoiled for choice when it came to motherboards in 2022. Both AMD and Intel released new platforms meaning we had a huge variety of boards to choose from.
In September, AMD released its AM5 platform, which added support for DDR5 memory. High end X670E boards were joined by X670, B650E and B650 boards. Four chipsets? Actually, they all use the same chip. It's just that the X series uses two of them, while the B series uses one. AMD says it intends to support AM5 for several years to come. If it has a long life like AM4 did, then you can expect to be able to upgrade to a Zen 5 or Zen 6 processor with just a BIOS flash.
Just a month later, Intel released its 13th Generation CPU range accompanied by Z790 motherboards. Z790 is more or less an evolution over Z690 with a better I/O thanks to the inclusion of more PCIe 4.0 lanes. This means Z790 boards typically have improved support for high bandwidth devices and controllers, including things like more PCIe 4.0 M.2 slots or things like USB 4 or Thunderbolt 4 controllers.
Sadly, motherboards were not immune from the all too well-known effects of inflation and wider tech industry woes. That meant high quality motherboards were expensive. They still are. It wasn't long ago that an AU$500 motherboard was regarded as ultra-premium. Now, AU$500 is considered mid-range.
But if you are prepared to pay, at least you can expect a high-quality product. Things like the power delivery, cooling, USB port count and speeds and support for faster M.2 drives mean you'll have a motherboard that will happily power a system for many years to come, no matter what you use a PC for.
Best Motherboard Maker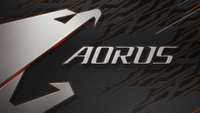 Gigabyte Aorus
Gigabyte's Aorus boards usually impress us with their quality feature sets, good value for money and cooling potential.
Highly Commended
All Finalists
Best Value Motherboard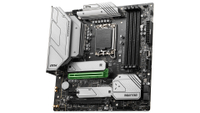 MSI B660M Mortar Max Wifi
This is a very good motherboard anyway, but its ability to overclock a locked 12th Gen processor reminds us of the days of overclocking budget CPUs to high end performance levels. That's real value.
• Read the full Tom's Hardware review
Highly Commended
All Finalists
Best Premium Motherboard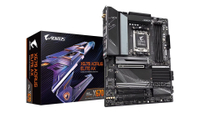 Gigabyte X670 Aorus Elite AX
The X670 Aorus Elite AX stands out with its excellent design and feature set. It offers everything you should realistically need without the exorbitant price of the flagship tier boards.
• Read the full Tom's Hardware review
Highly Commended
All Finalists
When it comes to graphics cards, 2022 was very much a tale of two halves. The first part of the year was dominated by the influence of crypto mining, COVID fallout and ongoing geopolitical concerns. That meant GPU pricing was simply ridiculous.
Once Ethereum shifted away from GPU mining, things slowly returned to normal. Stocks consistently appeared on shelves, prices dropped and PC gaming came back from its perilous position.
With mining in the rear view mirror, the latter part of 2022 was genuinely exciting thanks to the release of Nvidia's RTX 40 series and later on, AMD's RX 7900 series. Intel's long gestating Arc cards also made their debut, though they didn't have the impact Intel would have hoped for.
The RTX 4090 was unveiled in September. It retained peak mining era pricing, but if you were prepared to pay, you were rewarded with the highest performing GPU ever made. The RTX 4080 followed, and though it's an excellent GPU, its popularity suffered as a result of its high price.
The end of the year saw the release of AMD's RX 7900 series. While the 7900 XTX couldn't knock the 4090 off of its perch, RX 7900s are still competitive options with both introducing chiplet technology to consumer GPUs for the first time.
If 2022 was the year of high prices and high end cards, 2023 is looking better, with both companies (and perhaps Intel too) set to release compelling mainstream options.
Best Graphics Card Maker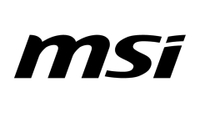 MSI
MSI consistently produces high quality graphics cards that offer an excellent blend of build quality, cooling ability, and low noise levels without charging the Earth.
Highly Commended
All Finalists
Best Value Graphics Card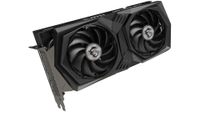 MSI GeForce RTX 3050 Gaming X
The MSI GeForce RTX 3050 Gaming X stood out in a very tough market thanks to its excellent cooling and good value for money.
Highly Commended
All Finalists
Best Premium Graphics Card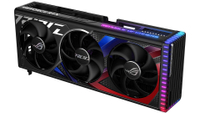 Highly Commended
All Finalists
2022 was a huge year for CPU releases. The start of the year was dominated by the release of Intel's mainstream 12th Generation range including the excellent Core i5 12400. AMD also fleshed out its Zen 3 range, with more affordable Ryzen 5000 series CPUs. All of these CPUs were welcome at a time when value for money was becoming a difficult thing to find.
One of the highlights of the year, if not the last decade, was the release of the AMD Ryzen 7 5800X3D. Its stacked cache is very much cutting-edge technology. This CPU with its 96MB of L3 cache offered gamers in particular a very compelling upgrade option. Chip stacking is a big part of AMD and Intel's future plans.
These were impressive and highly recommended CPUs, but the big headlines were reserved for the September launch of AMD's Ryzen 7000 series CPUs, and just a month later, Intel's 13th Generation CPUs.
Both can be considered an evolution over their predecessors, delivering generally better performance and/or power efficiency. Intel increased core counts across the range, negating the advantage AMD held for many years.
It wasn't all cheers and high fives though. Both companies generally increased their power consumption levels at each product tier which means there's a need for very good cooling to tame the faster chips from both AMD and Intel.
Best Value CPU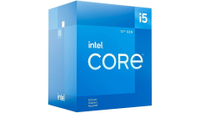 Intel Core i5-12400F
The Core i5 12400 really punches above its weight, delivering excellent performance at a genuinely budget price.
Highly Commended
All Finalists
Best Mid-range CPU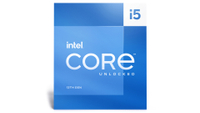 Intel Core i5-13600K
The i5 13600K is a stellar CPU. It's an excellent choice for gaming, productivity or general use, without needing too much power or requiring expensive cooling.
• Read the full PC Gamer review
Highly Commended
All Finalists