A new Half-Life game is in development, Valve confirms
Upcoming VR title stars major Half-Life 2 character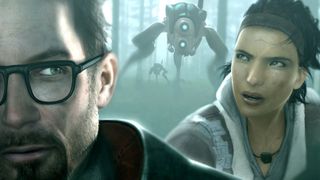 (Image credit: Valve Corporation)
We had heard whispers, and it turns out the rumors were true – game developer Valve is set to release Half-Life: Alyx.
In a tweet from the official Valve Twitter account, the company described the upcoming release as its "flagship VR game".
We're excited to unveil Half-Life: Alyx, our flagship VR game, this Thursday at 10am Pacific Time.Can't wait to share it with all of you! pic.twitter.com/BupFCxSrTw18 November 2019
So far, information about the new game is scant, but Valve will unveil further details about Half-Life: Alyx this Thursday, November 21 at 10am PT (6pm GMT / Friday, November 22 at 5am AEDT).
Those familiar with the Half-Life series may recognize the name Alyx from the game's universe.
Alyx Vance is a young woman and prominent character who first appeared in Half-Life 2, where she was a major player in the human resistance against the Combine – and a close friend of the game's main protagonist, Gordon Freeman.
Talk of a new Half-Life title kicked off when an alleged interview transcript between Valve executives was leaked online.
A quote from the leaked transcript credits a 'Geoff' – believed to be games broadcaster Geoff Keighley – as stating: "March 2020, 'Half-Life: Alyx' comin' out."
The same transcript also suggested the VR game would be revealed at The Game Awards on December 12 – however Valve's new tweet suggests it may be unveiled much sooner than anticipated.
The announcement of a 'flagship' VR game follows Valve's release of its own dedicated VR headset – the Valve Index – earlier this year.
When the Index was first announced, the company stated it would be releasing a flagship VR game before the end of the year – and it certainly seems like Half-Life: Alyx is it. Whatever the case, we'll know more this Thursday.
Sign up to receive daily breaking news, reviews, opinion, analysis, deals and more from the world of tech.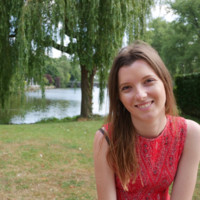 Jasmine Gearie is an ecommerce editor at TechRadar Australia, with a primary focus on helping readers cut through the jargon to find the best mobile and internet plans for their needs. She crunches the numbers to maintain dedicated guides to the latest phones, NBN and broadband plans of all types, and covers the important telco industry news. She also hunts down tech deals on laptops, phones, gaming consoles and more, so readers know where to buy the products they want for the cheapest prices.