If you're looking for the best laptops for graphic design, you must consider other things beyond sheer power. Having the best graphics card or the best processor may be necessary for graphic design, as they allow your laptop to handle graphically-intensive applications without breaking a sweat. However, they're not all that you need. 
There are a few other things to tick off the list when searching for the best laptops for graphic design. A display that reproduces colors accurately and minimizes eye strain when you're putting in long hours is just as important. As is a fast and bigger capacity RAM, which helps your PC process its tasks faster. And finally, a chassis that is lightweight and svelte yet robust is necessary, so you can take your laptop anywhere without being a burden to you.
Keeping those in mind, we found the best laptops for graphics design 2021 has to offer. From Windows devices or macOS powerhouses, this list will help you choose the right laptop for your needs.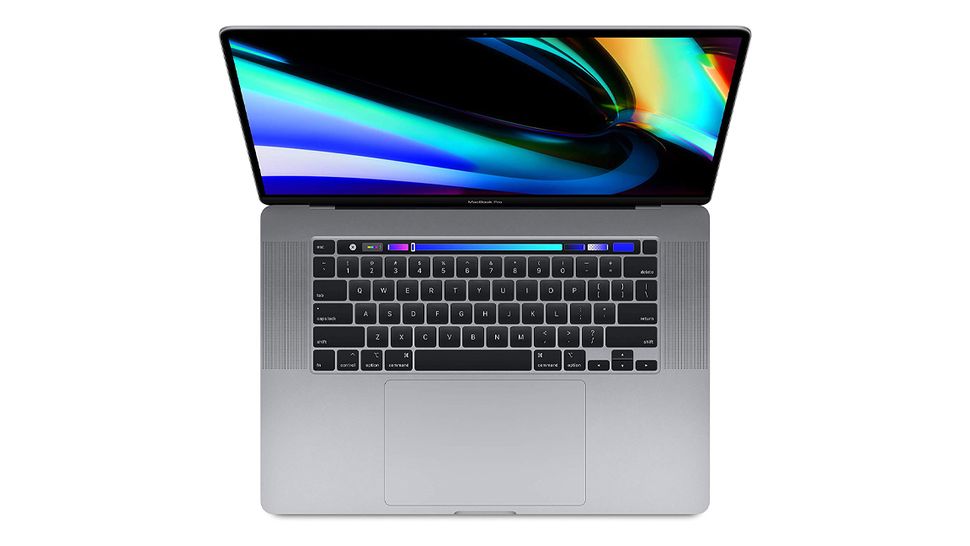 While we're sad that the 15-inch MacBook Pro is no more, we've welcomed the MacBook Pro (16-inch, 2019) with open arms. As thin, light and sleek as ever, you wouldn't think this was a 16-inch behemoth. Yet, you're getting that extra real estate on that stunning display, as well as the latest and greatest components behind it. This is, without a doubt, the best laptop for graphics design, as well as other creative endeavors. With amazing (and loud) speakers and a much, much better keyboard to boot, music production has never been this good.
Read the full review: MacBook Pro (16-inch, 2019)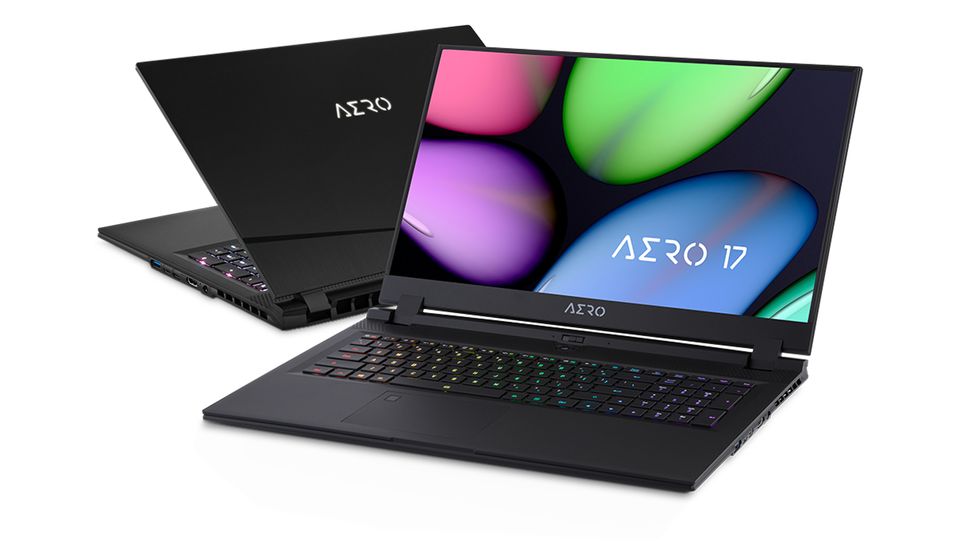 One of the most powerful mobile workstations out there, the Gigabyte Aero 17 (2021) comes with a lot of power, a gorgeous display, and a whole lotta ports. Best yet, it's priced well below its less-powerful rivals, making it a better proposition even if you have a more flexible budget. It isn't by any means perfect. The battery life could use a bit of a boost, for example. But, for how much you're paying and for the other things you're getting in return, it's a miniscule sacrifice.
Read the full review: Gigabyte Aero 17 (2021)
The MacBook Pro 13-inch (M1, 2020) may not have gotten a massive design overhaul, but what it lacks in that department, it makes up for big time in performance and battery life. Thanks to Apple's groundbreaking M1 chip, the new MacBook Pro 13-inch delivers excellent performance and exceptional battery life. Its performance is so impressive, in fact, that it can easily handle 4K - and even 8K - videos. If you're looking for a powerful laptop that keeps things small and lightweight, this is easily one of the best MacBooks for graphic design money can buy.
Read the full review: MacBook Pro 13-inch (M1, 2020)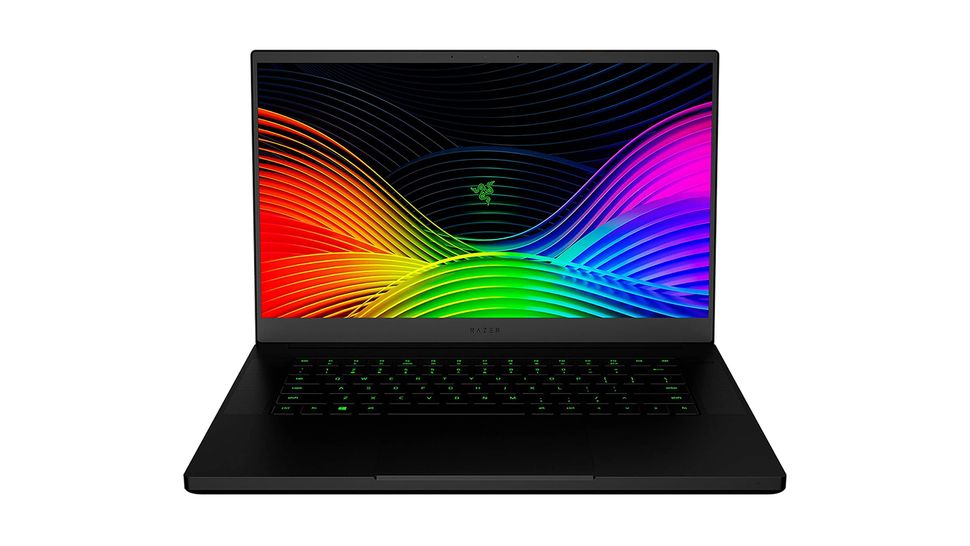 If you think Razer laptops are only for gaming, then the new Razer Blade 15 Studio Edition is here to prove you wrong. Razer takes its ever popular Razer Blade 15, fits it with even more impressive specs and turns it into one of the best mobile creative workstations on offer. This powerhouse has been crafted for creative professionals, content creators and musicians, which makes it one of the best laptops for graphics design. You'll be spending a lot of money to take this laptop home. But, make no mistake, it will be one of the smartest investments you'll ever make. That is, if you can afford it.
Read the full review: Razer Blade 15 Studio Edition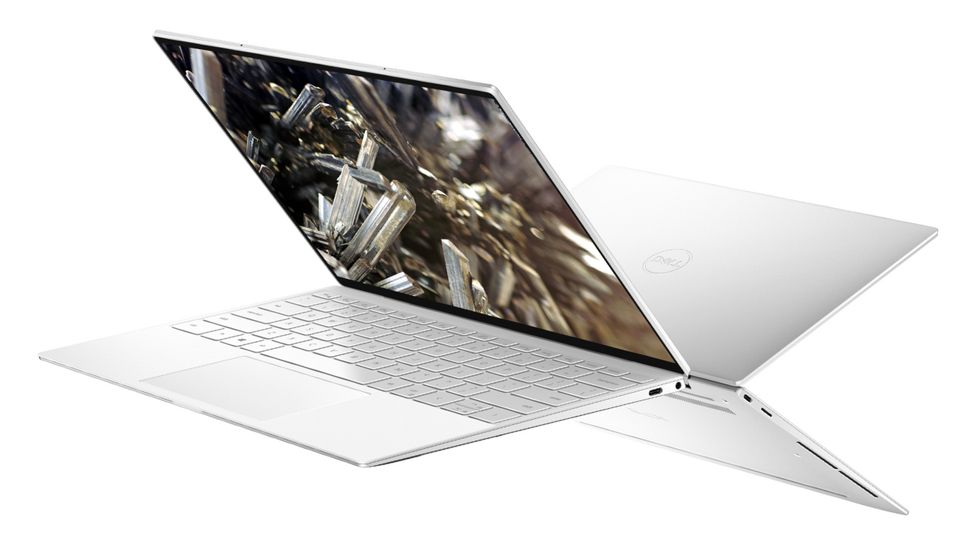 The Dell XPS 13 (2020) has been a regular in our best laptops list for years, and it also earns a well-deserved spot in our best laptops for graphics design list. It keeps everything we've come to love from Dell's flagship 13-incher, from the gorgeous and light design, to the powerful modern components that power it. It now rocks 10th-generation Intel Core i5 or i7 processors and a bezel-less 'Infinity Edge' display, which means the Dell XPS 13 (2020) is a brilliant performer, while remaining thin and light. There's a wide range of customization options as well.
Read the full review: Dell XPS 13
Thanks to the revolutionary ARM-based Apple M1 chip that powers the new MacBook Air, this is a stunning achievement: a thin and light laptop that offers great performance, even with 4K video editing, while also offering incredible battery life. Easily managing over 11 hours on a single charge, this is a laptop you can easily carry around with you at work or school, and its price is incredibly competitive compared to Windows 10 rivals like the Dell XPS 15 (below). Running both new and old Mac apps, the new MacBook Air can now also run iOS apps for iPhone and iPads, giving it access to hundreds of brilliant mobile applications and games as well. Even if you've only ever used Windows laptops before, the MacBook Air (M1, 2020) is well worth getting and making the jump to macOS. Yes, it really is that good.
Read the full review: MacBook Air (M1, 2020)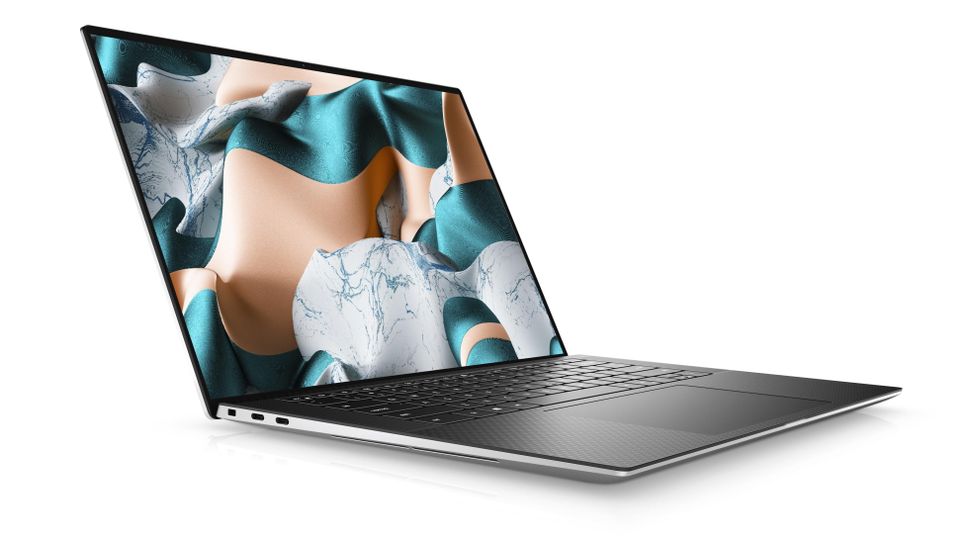 The Dell XPS 15 (2020) is the latest update to Dell's 15-inch flagship, and it ticks pretty much every box when it comes to what we want from a laptop for graphic design. The end result is that the Dell XPS 15 (2020) is about as close to perfect as a laptop can get and one of the best Dell laptops to date; there's really not a lot we can fault it for. It's got some of the latest, and best, mobile tech from Intel, and can even be configured with a discrete GPU, making it adept for image and video editors, and even a spot of light gaming.
It also features one of the finest designs we've seen in a laptop, and is arguably the most stylish Windows 10 laptop on the market right now. Battery life is also phenomenal, and the price, while high, isn't that bad considering what you get. 
Read the full review: Dell XPS 15 (2020)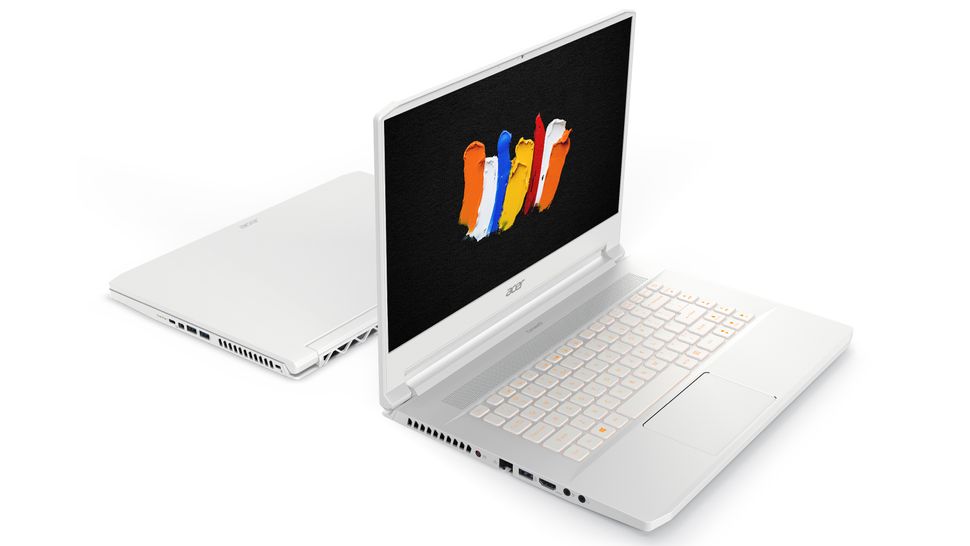 For those who think that MacBook Pros are overpriced but still need a powerful mobile workstation, there's the Acer ConceptD 7. This formidable laptop capable of handling complex and demanding tasks, thanks in part to its Nvidia RTX graphics, was designed specifically with creative professionals in mind. Beyond that sheer power it delivers, it also offers decent port selection, a minimalist solid white design and that stunning Pantone-validated 4K IPS display. Obviously, it's still pretty pricey, but if you're looking for a Windows-powered MacBook alternative for creative endeavors, it's certainly among the best laptops for graphics design.
Read the full review: Acer ConceptD 7
The best laptops: our pick of the 15 best laptops you can buy this year