The best logo maker design tools help you build a memorable brand that strikes your clients and customers with the right impression.
You don't even have to be a hardcore graphic artist to create professional-looking logos (although, if you are, you'll want the best graphic design software). The very best logo designer apps and sites - even the best free logo makers - simplify the design process, so you can make a logo that's professional, eye-catching, and looks great online, in-store, and in print.
Many of the top logo designers use subscriptions or licensing, but there are a number of best free logo makers that help you design a logo at no cost - often requiring next to no input from users, except selecting a color and a theme. However, many of them also strip away a lot of customization and design options, too. It's about finding the right balance for you.
To help you find the right tool for your business, we've tested out the best logo maker apps, websites, and software.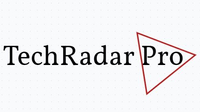 (opens in new tab)
Get this free Logo maker AND website builder, $0/£0 from Zyro (opens in new tab)
Created by the team behind one of the biggest free web hosting companies in the world, Zyro is a brand new website builder that has some great new features like an AI heatmap, an AI writer and a free logo maker that can be used without having to register or give your details.
The best logo maker in 2023
Customizing your preferred template is very simple and is clearly aimed at someone who doesn't have too much design experience but wants something that looks good fast.
Of course, this is all about the DIY logo-maker approach. The automated templates Wix offers you are based on some information about your business, and about your general design preferences.
In our hands-on review, we found Wix to be a "lean, efficient, and fast service which will have you create your logo and customize it to your heart's content". We also noted that "Wix's wealth of combustibility might make its service worth the one-off asking price." And that earns it the top spot in our round of the best logo maker and designer tools.
Customising your preferred template is very simple and is clearly aimed at someone who doesn't have too much design experience but wants something that looks good fast.
As such, this makes Wix the best logo maker for beginners (or creatives in a hurry). You can change colors, alignments of objects in relation to others, add additional shapes, move them around, rotate and resize them, that sort of thing.
The price to get your final product is in line of other competing services. If all you need is a logo for a letterhead on online branding, the cheaper option is ideal.
However, should you need larger output, opting for the more expensive choice is best as it includes vector-based SVG files, which can be scaled to any size.
Read our full Wix Logo Maker review.
Canva Logo Maker is our pick for best free logo maker. Popular among small businesses, marketing departments, and social media teams, Canva offers features that are as easy to use as they are numerous - totally free.
During our review, we hailed the free logo maker as "a good quality service with excellent, easy to use tools, Canva offers much more than just logo creation, and its free option might be good enough to satisfy most in need of a new brand for their business. "
The logo-making option will satisfy anyone looking for a quick way to make a logo for free. But the full design tool kit that Canva unlocks when you subscribe might entice many to stick around even longer.
Like all Canva tools, the design process is very simple. Once you've logged in, you're presented with a basic yet functional interface.
Customization options are quite extensive, with access to numerous elements, from geometric shapes and graphics, to photos and frames. You can make a logo as simple or as complex as you like. You even have the option of uploading your own media for use in your logo design.
Ensuring its position as the best free logo maker, Canva packs a wealth of templates, text effects, and styles (with more available when you sign up for a subscription).
And most are fully customizable, from font, to size, to color, position and orientation. Each element uses the same editing interaction, making it fast to learn, and play around until you design the perfect logo.
Canva is much more than a free online logo maker, and its premium pro subscription package adds extra features and brand kits to a design app with video and website builder tools (although, admittedly, it's not one of the best website builders on the market).
All Canva designs are ideal for social media posts, invitations, t-shirts, presentations, flyers, you name it. The only thing missing is a 'logo-only' subscription package.
Read our full Canva Logo Maker review.
What makes Turbologo one of the best logo designers is its AI automation. It couldn't be easier to design a logo online - the moment you land on the homepage, you're directed to add key information (business, name, and slogan), and your industry.
In our review, we said, "Turbologo is a good service which not only offers you good creative templates, but has a huge amount of editing and customization features." And we stand by that.
To help focus the automatic creation process, you're then asked to choose some color combinations, and select your favorite icons.
Seconds is all it takes for Turbologo to present you with customizable templates and concepts based on your information and preferences. And Turbologo's AI took advantage of the provided info to conjure up a unique set of logo designs.
You're given free rein when it comes to making your logo and editing it into perfection. You'll even find support for keyboard shortcuts.
Options include adding additional icons or shapes, resizing anything directly on the main preview section, altering colors, and having full control over your fonts.
Turbologo might be one of the best logo makers available, but it's not a free logo designer. Subscription packages are available for three- and twelve-month periods.
One option we appreciated is the ability to return to your design and amend it, up to three months or a year, depending on how much you paid for the service.
Read our full Turbologo review.
Adobe Logo Maker comes under the 'Express' banner - and as a super-fast tool, it's one of the best free logo maker tools. We found it "helps you create and download a logo in minutes, but with remarkable customization features which are hidden just under the surface."
Detail your business name, industry, slogan. Pick an icon. Choose a style.
That's all it takes to generate a selection of modern logos. Pick the design that fits your business best, or the one you like best - we found many of the auto-generated logos to be underwhelming. Thankfully, you can get creative and refine the results (or redesign it wholesale), so the logo properly represents your business.
Using the free logo maker on mobile, you can only change to preset colors and fonts - really simple, but limited.
But redesigning a logo in the browser allows for deeper customization. You have greater control over each element, letting you call on a vast library of templates, add free background photos straight from Adobe Stock, or upload your own from your preferred Adobe Stock alternative.
At this stage in the design process, Adobe Logo Maker is not dissimilar to Canva, both in look and use. Adobe's trademark professional polish arguably making it the better free logo maker for businesses.
And this is where the best free logo maker becomes the best logo maker for Creative Cloud Express subscribers.
Like Canva Pro's Brand Kit, for the price of an Adobe Express subscription, you can set your logo, font, and color and apply them to any design.
The CC Express subscription also unlocks the full royalty-free image library Adobe Stock, Adobe Fonts, and 100GB photo cloud storage.
Read our full Adobe Logo Maker review.
Hatchful claims to be one of the best free logo makers for designing a logo in seconds. Our experience corroborates this, although speed comes at the expense of customization.
Now, that's going to make Hatchful one of the best logo maker choices for those without photo editing skills - or those without time to craft one. However, if you like to tweak your design to make it the best logo possible, you may well be disappointed. Beyond a few superficial alterations, customization is lacking.
You can make limited tweaks, but during our hands-on review, we noted that, "you can make a small number of alterations, but this is nowhere near what you could do with Adobe's Logo Creator for instance."
However, if your logo-creating needs are simple, Hatchful's offering could be the best free logo maker for you. After running through the process, you'll come out the other side with high-resolution images suitable for print, websites, or social media.
Read our full Hatchful review.
VistaCreate isn't just one of the best places to go for designing animated graphics, social media posts, and marketing services like flyers and brochures. It's also a great destination for one of the best free logo makers online.
Unlike some of the best apps for logo design, which use artificial intelligence to build a logo design for you, VistaCreate features no AI tools. You jump straight to the editing section. You're not entirely on your own, though. You have a few templates to draw inspiration from, or just start from scratch with a blank slate.
The level of control is extensive. All the features you'd expect to make a logo are there, like being able to move, resize, and rotate design elements with pixel-perfect precision.
You'll find the guides that appear to let you know when an object you're moving is aligned with others, are extremely useful, and help you create complex logo designs quickly and easily.
You have a choice of JPG or PNG for downloading your finished work. The 500x500px size is big enough for most online needs, or as a small logo on a letterhead or business card.
When we tested and reviewed VistaCreate, we found the free online logo maker "an excellent and versatile tool to help you create a logo quickly. There is no automatic system here as you'll find in competing services, but if you like a hands on approach, perhaps using a template as a starting point if you need inspiration, you'll find a lot to appreciate here. And all for free."
Read our full VistaCreate review.
If you're a complete beginner and don't have the time to learn how to use the absolute best software for designing a logo, Looka Logo Maker (previously known as Logojoy) is a great choice for you.
It's a web-based service that can auto-generate logos. All you need to do is add your company's name, as well as provide information on what sort of company it is, as well as picking a few color choices.
Looka Logo Maker will do the rest and will automatically generate a variety of logos. Although they're quite simplistic, the logos look good, and you can customize them further to really align them to your business brand.
You can use the logos Looka Logo Maker creates for you, or simply use it as inspiration to create your own using another service. You need to subscribe to see the logos and to use them in marketing materials.
In our analysis, we felt that Looka's best logo maker was "a good but pricey service which can automatically design some very nice logo ideas, with further automatic customization features."
Read the full Looka Logo Maker review.
---
Best logo maker: Buying advice
How to choose the best logo maker for you
Why you can trust TechRadar Our expert reviewers spend hours testing and comparing products and services so you can choose the best for you. Find out more about how we test.
When choosing which logo designer is best, some of the most important factors are:
+ Easy interface - the best logo makers are deliciously simple to navigate and use, making designing a breeze.
+ Price - not every top-quality tool has a cost, some of the best online logo makers are free - although they tend to operate in your browser.
+ Output - high-quality, high-resolution logos in your preferred format are crucial, especially commercial entities seeking pro-level small business apps.
+ Commercial licensing - if you intend to use a paid-for or free logo maker for your own business, or sell your creations, you'll need a commercial license.
+ Access - logo designers on-the-go need ready access to their preferred logo maker, whether it's on desktop, mobile app, or in the browser.
Overall, when the best logo maker for you, start by reviewing your needs and design skills. Some of the best free logo designers from Canva and Adobe make the process so simple, even beginners can create professional-looking logos. You can even leave it all up to the AI built into many logo making apps, if you prefer.
You'll also want to have a clear idea of budget. The best logo makers require subscriptions (in the case of Adobe) or one-off payments (like Turbologo), while the best free logo makers won't charge a penny - at least for basic designing functions.
However, when selecting a free logo maker, consider whether it'll be enough in the future. If your design skills develop further or you need more powerful tools, it's worth picking a logo designer that offers premium features you can later upgrade.
When it comes to displaying your logo, take a look at the export quality and resolutions. A small logo that looks great on your website or business card might not have professional polish when blow-up for a window display.
Finally, it's really important to choose the best logo maker for your flow. Everyone works differently, creativity strikes in unique ways, so don't be afraid to try a few to find the one that's right for you.
Can I use graphic design software as a logo maker?
There are a raft of digital art software and free drawing tools that have the power needed for the very best logo makers.
Xara Designer Pro X is one of the best DTP software tools (and one of the best Adobe InDesign alternatives, too). It's a comprehensive graphic design tool that easily handles bitmaps and vectors, illustrations, photo editing, and making a logo. For those wanting to rapidly mock up professional-standard designs, a license gives you access to over a million stock photos and artwork to incorporate, along with hundreds of template layouts and thousands of design elements.
Adobe Illustrator is the industry-standard graphic design software for artists. So, it handles logo designing with ease. The tool has a huge amount of features, which might be overwhelming for beginners and smaller businesses unused to the Adobe style. But it's not as difficult to understand as it first looks. It requires a Creative Cloud subscription, which keeps it regularly updated. With Adobe Illustrator, designing logos is made simple, but highly professional.
Affinity Designer is an illustration software package for Windows, Mac, and Linux published by Serif. Although something of a new kid on the block, it's a powerful platform that is extremely cheap by comparison to rivals, with a one-time-buy license. Don't let the price fool you though as this is a very accomplished piece of software, which will help you effortlessly make a logo for your business.
CorelDRAW Graphics Suite is graphic design software bundle rather than a single application. The everything-you-need-to-make-a-logo-designer includes Photo-Paint for editing photo, AfterShot to handle RAW files, PowerTRACE to convert bitmap images into vectors, and FontManager for organising the text styles you do actually use. The main star, of course, is CorelDRAW itself, which isn't just a vector-drawing package but also includes desktop publishing tools as well. All in all, it's evolved to become a genuine Photoshop alternative for many tasks.
How we test the best logo makers
When we test the best logo makers and designers, user experience and interface is critical to our assessment. With visual design tools like these, users rightly expect it to be relatively simple to start designing a logo.
We also check how powerful additional tools are for users. For example, many logo maker apps offer automated logo generation. But, not all of them let you continue editing and customizing logos after creation.
The best free logo makers must be genuinely free for designing logos. Any additional costs need to be clearly signposted and hidden fees non-existent. For paying users, we look at the value of the pricing model versus alternatives - and whether clear commercial licensing options are available for business.