The best architecture software in 2023: Top software for architects and designers
Best
Contributions from
last updated
Create stunning properties with the best architecture software
VERDICT
REASONS TO BUY
REASONS TO AVOID
Quick Menu
1. Best overall
2. Best interior & exterior
3. Best 3D modeling
4. Best for beginners
5. Best civil engineering
6. Best precision modeling
7. Best BIM
8. Best for curved designs
9. Free & beginner software
10. FAQs
11. How to choose
12. How we test
When looking for the best architecture software, your goal is to bring your design visions to life, whether they involve 2D or 3D building models.
There are plenty of software solutions out there, and some can even streamline home design workflows with specialized applications that seamlessly integrate the best 3D modeling software for seamless workflows from ideation to digital development and even 3D printing.
According to a study conducted by Autodesk, designers have found several key advantages that the best architecture software brings to the drawing board. These include a reduction in project errors, the ability to create higher-quality creative designs, and an overall improvement in client satisfaction.
This software category shares similarities with the best interior design software and the best landscape design software, as it caters to the entire home design process, from the initial project kick-off to the final sign-off. This comprehensive approach allows you to stay focused on crafting the worlds you and your clients envision.
We've looked at all the best software tools for architecture design, and we have rigorously tested various options on the market. Our evaluation process includes evaluating the user interfaces and user experiences, platform compatibility, pricing, performance, and the quality of the output. For professionals in the field, we've also considered software that offers workflow management tools and engineering information, ensuring that your architectural creations are not only aesthetically pleasing but also structurally sound in a real-world environment.
The best architecture software of 2023
Why you can trust TechRadar We spend hours testing every product or service we review, so you can be sure you're buying the best. Find out more about how we test.
Below you'll find full write-ups for each of the best architecture software in our list. We've tested each one extensively, so you can be sure that our recommendations can be trusted.
The best architecture software overall
1. AutoCAD
Best architecture software for professionals
Specifications
Operating system:
Windows, macOS
Reasons to buy
+
Comprehensive toolkit
+
Efficient keyboard shortcuts
+
Autodesk integration
+
Built for professionals
Reasons to avoid
-
Steep learning curve
-
Not BIM-orientated
AutoCAD has long been a staple of construction engineers and architects, thanks to developer Autodesk including specific building design and architecture toolkits. This isn't just another computer-aided design (CAD) program - it's one of the best architecture software tools you can get.
Using AutoCAD, architecture professionals can expect greater efficiencies. The program speeds up the design process with the addition of automated object generation and pre-built objects. This lets you quickly place walls, doors and windows, and mechanisms for creating elevations, sections and plans from model geometry.
You'll also find many other architectural programs are compatible with standard AutoCAD files - although, equipped with the right tools, you can convert AutoCAD to PDF and PDF to AutoCAD.
There's a major caveat. AutoCAD is most commonly used as a 2D architecture tool, even as many in the building design trade are shifting towards true BIM application. For BIM-oriented customers, Autodesk offers Revit.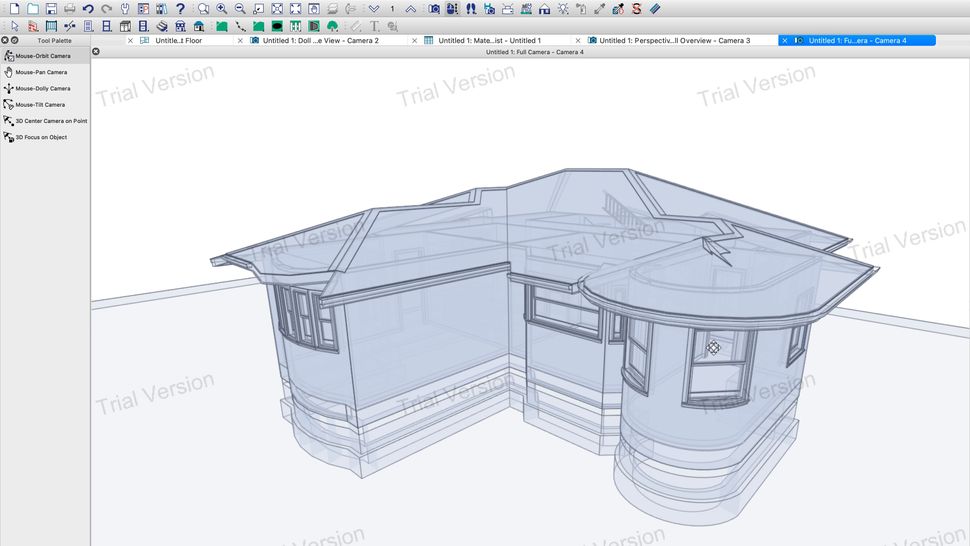 The best architecture software for interior and exterior design
Best architecture software for exterior and interior design
Specifications
Operating system:
Windows, macOS
Reasons to buy
+
Easy to use
+
Powerful smart features
+
On Windows and Mac
Reasons to avoid
-
Better for residential over commercial properties
-
3D views can sometimes display incorrectly
Chief Architect's Architectural Home Design Software is a great choice for those focusing on residential over commercial properties.
One of the best architecture software programs for designing properties inside and out, Chief Architect is ready-made for professionals, from architects and remodelers to interior design specialists. 2D and 3D drawings, floor plans, 3D renderings, construction drawings - the software offers a good range of tools to get your project off the ground.
The architectural software is available in two versions for home design professionals: 'Interiors' for those working inside the house and 'Premier', which allows detailed exterior and interior design.
Useful, then, for those who have more specific needs (and want a powerful professional tool to deliver specific results).
Both editions let you rapidly construct 3D models of exterior and interior spaces, then project those into 2D plans and elevations.
Chief Architect can be purchased outright, or via a monthly subscription.

Read our full Chief Architect Home Designer Suite review

The best architecture software for 3D modeling
3. 3ds Max
Best architecture software for 3D modeling
Specifications
Operating system:
Windows
Reasons to buy
+
3D modeling and animation
+
AutoCAD file support
+
Powerful Plugins
Reasons to avoid
-
A steep learning curve
-
Premium pricing
-
No Mac support
3ds Max is another offering from Autodesk, and one of the best building design tools for 3D modeling, especially for architects looking to create photorealistic open spaces.
The creative tool was one of the first to offer hardware-accelerated rendering of 3D images. Today, its value lies in creating stunning visuals and fly-through animations, making it one of the best architectural rendering software programs to promote your project. And it's packed with automation features to keep the design process on track.
Alongside the base 3ds Max subscription package, you can choose between three 'Industry Collections' to match your use: Product Design, Media & Entertainment, and the Architecture, Engineering and Construction collection.
This last collection bundles top architect software like AutoCAD, Civil 3D, and Revit. It also has tools for structural analysis, steel detailing, building performance analysis, and even vehicle path calculations. However, unlike AutoCAD, there's no support for 3ds Max on Mac.
That level of control and capability means a steeper learning curve than other architecture software on the list. But once mastered, it's the ideal software for architects crafting rich environments in 3D.
The best architecture software for CAD beginners
Best architecture software for CAD beginners
Specifications
Platform:
Windows, macOS, iPad, web,
Reasons to buy
+
Free version for home use
+
Very easy to learn
+
Good for beginners
Reasons to avoid
-
No built-in rendering
-
Not a collaborative tool
SketchUp is about as easy as CAD gets, making it a great entry point if you're new to 3D modeling.
The design program for architects started life as a Google-backed project. And while it's changed hands since then, the clean, easy-to-use experience that defines the Google product suite remains.
After a few simple tutorials, designers should be able to work rapidly to construct complex solid geometry using it. It might not be suitable for designing a building entirely, but it is an excellent tool for rapidly prototyping a design when it is still at a conceptual stage.
But what really makes SketchUp stand out is the offer of genuinely free 3D architecture software. It's limited, of course, but gives professionals a feel for the product before committing to a commercial license.
The free building design offer has made SketchUp one of the best architecture software tools, generating a large and active community of users on hand to help the inexperienced. That community spirit continues with an extensive user-generated object library; a vast resource of pre-constructed parts to drop into any project.
Read our full SketchUp review


The best architecture software for civil engineers
5. Civil 3D
Best architecture software for civil engineers
Specifications
Operating system:
Windows
Reasons to buy
+
Command line interface
+
Versatile approach
Reasons to avoid
-
Occasional stability issues
-
Cloud isn't well supported
-
No Mac version
Civil 3D - another top architecture program from the Autodesk toolbox - goes beyond modeling and drawing CAD functionalities demanded by most architects and builders.
Giving the platform a civil engineering twist, Civil 3D lets you create 3D model-based designs and environments. If you work with BIM workflows, you'll find the tool also offers a streamlined, design-driven documentation pipeline to keep collaborative projects on course,
The civil engineering design tool is designed to work with other Autodesk products - particularly AutoCAD, Revit, and 3DS Max. This makes it one of the best architecture software programs for professionals deep inside the Autodesk ecosphere.
One useful ability is the integration of survey images with terrain modeling, roads, service schematics, and constructional geometry. All these elements are placed into a single, highly annotated package. That allows engineers to focus on a specific area, while monitoring how design changes might impact other areas.
The best architecture software for precision modeling
6. CATIA
Best architect software for precision modeling
Specifications
Operating system:
Windows
Reasons to buy
+
Huge model complexity
+
Very precise model data
+
Easy to learn
Reasons to avoid
-
Premium pricing plan
-
May overwhelm non-designers
CATIA started life as a tool for precision modeling military hardware. And that makes it more than capable at handling complex architectural needs and generating finely detailed models.
Since its launch thirty years ago, the software has proved to be a bit of a trailblazer. While plenty of architecture software programs have added collaboration features and security-controlled distribution, CATIA had these tools from the beginning.
And it continues to move with the times, receiving performance-enhancing updates that expand on existing coordination features and embrace cloud functionality.
The program's interface is pleasingly clean - if you're broadly familiar with other software for architects, you should find CATIA easy enough to dive into, even if the learning curve is steeper than others (that's the trade-off for military-grade precision modeling).
With this powerful, fully featured architect software, there's no standard pricing. Instead, your firm will need to request a quote tailored to your needs and usage.
The best architecture software for BIM designers
7. Revit
Best architecture software for BIM designers
Specifications
Operating system:
Windows
Reasons to buy
+
Highly efficient tool
+
Smart object connectivity
+
Built for BIM
Reasons to avoid
-
Little overlap in AutoCAD commands
-
May overwhelm newcomers
Revit, another Autodesk design tool for architects, is the company's BIM-oriented offering. If you like AutoCAD, but need Building Information Modeling capabilities, this is one of the best architect software programs available.
It has industry utility beyond architecture alone. Structural and MEP engineers, and those in construction will also benefit from the 3D architectural software, which enables building design, modeling, and coordination and collaboration features when the team is working on the same scheme.
Designers using Revit work with objects, not a vector between two points. That means they can work quickly and with confidence. And, just like Autodesk's Civil 3D, documentation can be streamlined to ease BIM workflows.
However, if you're graduating from AutoCAD to Revit, you may find the transition a little overwhelming at first. But once you've scaled the steeper learning curve, the architecture software unlocks a serious competitive edge over traditional design applications.
The Best software for architects working with curves
8. Rhino
Best software for architects working with curves
Specifications
Operating system:
Windows, macOS
Reasons to buy
+
Very powerful modeller
+
Plugins and scripting
+
Third-party services
+
Subscription-free with good upgrade options for existing users
Reasons to avoid
-
BIM functionality is an add-on
-
Not technically a specialized tool
Rhino is a powerful 3D rendering program for those modeling curved surfaces and softening a building's image.
While most CAD programs are great at rectilineal architecture, Rhino was designed from the start to handle curved lines, meshes, and NURBS surfaces of high complexity, like those in the features of a human face or the sweeping curves of a super-car.
For architectural design, Rhino can easily model the complex intersections of curved roofing or any part of the structure that isn't inherently straight.
As a platform, it isn't a specialized tool. Instead, it uses add-ons, like the one for BIM functionality, and the Grasshopper visual programming system to tailor the program for specific users and tasks.
This makes Rhino a highly flexible tool that can be tweaked to automate complex modeling and detailing operations for those projects that need them.
There's a one-off cost to get Rhino - which is great if you don't want to pay a subscription, and don't mind the upfront cost. Licenses are permanent and don't expire, so the software is yours forever - like it used to be. Unusually for CAD architecture software, you are not forced to upgrade to the next release and upgrades generally cost half that of a new license.
Best free architecture software & apps for beginners
When it comes to 3D architecture software, there is an abundance of powerful and popular AutoCAD and 3D modeling tools with a focus on professional building designs.
For the best free architecture software and architectural design software tailored for beginners and intermediates, we've rounded up the best options here.
TurboCAD Deluxe is one of the best programs for beginners and intermediate users. A lower price tag and greater accessibility offsets the comprehensive featureset found in some of the best architecture software. It's worth trying in order to simply get used to basic functions, though you won't find command line options here, which are typically offered by more advanced architect programs.
FreeCAD is an open-source, free architecture software and 3D modeler, and it's especially good for reverse engineering models to examine how changing parameters affects the whole design. While it's not as feature-rich as professional, paid-for programs, it's a well-supported platform with complex features to explore. Best of all, it offers cross-platform support across Windows, macOS, and Linux.
SolidWorks is a powerful CAD program that strikes a balance between ease-of-use and advanced features. There's still a learning curve, though it's not overly steep. Watch out for a clever wizard tool that inspects building designs for structural weaknesses. However, it is a general 3D modeling tool rather than specific to architecture itself, so it might be better used for materials modeling rather than buildings.
Tinkercad is free 3D design tool that's tailored to beginners. So, if you're not quite ready to tackle grand projects, this software helps you develop your skills in basic handling and features before moving on to more advanced architecture programs. Treat it like a design sandbox to nurture your skills.
CorelCAD is a dedicated CAD program from the team behind creative design tools like VideoStudio Ultimate and Corel Painter. It's a 2D drafting and 3D design platform that's not as complex as the best architecture software on our list. As you'd expect from Corel, this is a good all-rounder that brings together a strong toolkit – especially the creation and manipulation of vector graphics – for a modest cost. It also supports .stl files for 3D printing.
Best architecture software: FAQs
What is architecture software?
Architecture software is designed to aid professional architects in their job of designing buildings and models.
The best software helps architects outline their ideas and brings their visions to life virtually on a computer, allowing them to analyse and stress test their designs through intelligent software before unleashing their creations in a real-world environment.
Will the best architecture software run on my computer?
Architecture software can be seriously resource-hungry. If you're using rendering software for architects, your laptop or computer needs an excellent GPU. This should be your priority focus. However, you'll also want a decent CPU and a lot of RAM (ideally 32GB or above). When choosing a computer, remember most of the best architecture software from Autodesk only runs on the Windows operating system.
How to choose the best architecture software for you
The best architecture software lets you boost the quality of designs and make workflows more efficient. While the best drawing apps are great for sketching out ideas, when it comes to presenting your vision, software for architects is a must.
Choosing the right architecture tools means assessing how you intend to use it, how you're comfortable using it, and your skill-level.
AutoCAD is an amazing computed-aided design tool for professionals, for example. But there's a very steep learning curve to getting the most from it and it's powerful enough that you may need to run it on the best laptops for AutoCAD. If you're new to architecture software, you may prefer a simpler tool like Chief Architect. Check if your chosen tool uses object- or vector-based design.
You'll want to check whether the software has BIM capabilities - not all architecture software is alike. And its 3D modeling prowess. Some tools even go beyond the four walls, adding interior design and landscaping. If your business delivers more than architectural plans, investing in an all-in-one package may work better than getting the best interior design software and the best landscape design software separately.
Factor in budget and pricing models. Autodesk offer subscription packages for its architecture and modeling products, while alternatives like Chief Architect and Rhino have one-time-buy licenses.
Finally, select the architecture software that best suits your creative flow. We all work differently, so it's worth trying each platform to see which gives you the creative freedom to most precisely and effortlessly bring your vision to life.
How we test the best architecture software
We've extensively tested a range of design apps for professionals and consumers, including the best DTP software, best logo makers, and best free logo makers.
When testing the very best architecture software, we judge the tool on interface, performance, power, and available tools. Users rightly expect premium computer-aided design software to be powerful, feature-rich, and easy to use (if not easy to learn - comprehensive architecture software is naturally more complex).
There are different grades of architecture software, with professionals and consumer products to fit a range of needs. In reviewing CAD software for architects, we don't expect all tools to mirror functionalities, but we test to see how well each one performs for its intended audience and its intended use.
Are you a pro? Subscribe to our newsletter
Sign up to the TechRadar Pro newsletter to get all the top news, opinion, features and guidance your business needs to succeed!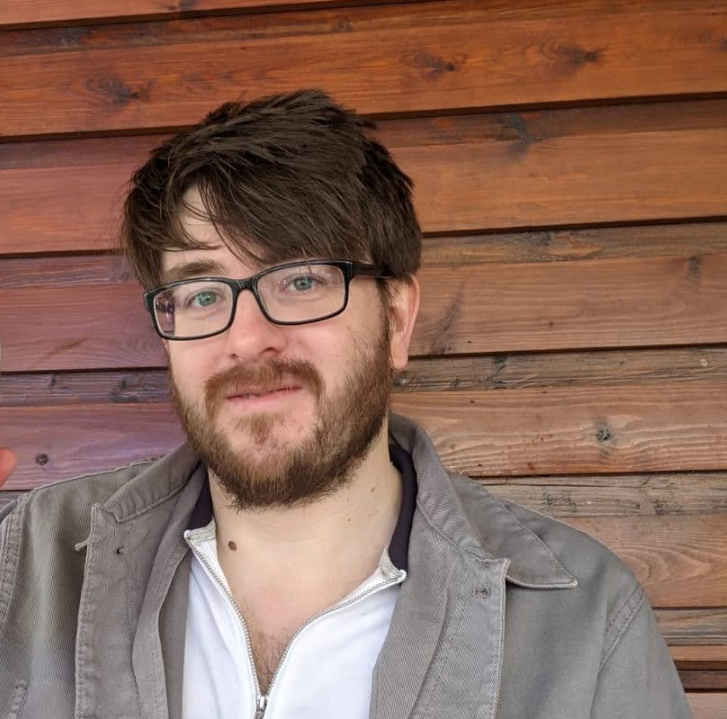 B2B Editor - Creative & Hardware
Steve is TechRadar Pro's B2B Editor for Creative & Hardware. He explores the apps and devices for individuals and organizations that thrive on design and innovation. A former journalist at Web User magazine, he's covered software and hardware news, reviews, features, and guides. He's previously worked on content for Microsoft, Sony, and countless SaaS & product design firms. Once upon a time, he wrote commercials and movie trailers. Relentless champion of the Oxford comma.