Best laptop for AutoCAD deals in 2023
We find the best AutoCAD laptop deals around so you don't have to do the legwork.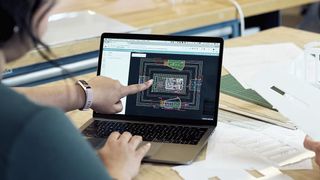 (Image credit: Autocad)
Engineers or architects, professionals or students, If you are looking for the best laptop deal for AutoCAD, the legendary computer aided design (CAD) software from Autodesk, then we've got you covered.
Whether you're using AutoCAD's best architecture software, or the Electrical, MEP, Map, Mechanical, Plant 3D or LT versions, the products we recommend here will deliver the absolute best value for money and will improve your CAD and BIM workflows.
As a side note, a laptop that works with AutoCAD will also work with some of the best 3D modeling software like AutoCAD LT, FreeCAD, Sketchup, BricsCAD, IntelliCAD, LibreCAD and BeckerCAD.
Note that we still don't recommend running AutoCAD on Apple MacBook Pro, MacBook Air, Mac Pro, iMac, iMac Pro, Google Chromebook or Chromebox.
AutoCAD 2024 was released on March 28th, 2023 and runs natively on Intel and Apple silicon architectures, yielding an increase overall performance by up to 100% compared to 2023 edition.
All prices have been updated and checked as of October 18th.
Out of stock items? Pricing mistake? Incorrect specs? Let me know via email
How did we choose the best laptop deals for AutoCAD?
CPU: Autodesk doesn't list any specific processor; instead it recommends a base speed of 3GHz or more and a turbo speed of 4GHz or more. There are no restrictions with regards to physical cores, cache or the presence of an integrated GPU, as AutoCAD tasks are primarily single threaded, so while many cores could be useful for handling other concurrent tasks, it is likely that they will be under utilized. The only exception is if you plan to use Mental Ray for rendering where the more cores, the merrier. Here's the kicker though, there's no recent Intel mobile processor with a base speed of 3GHz. The latest 13th generation processors do not list a base speed, only Max Turbo frequencies. Most of the newer AMD mobile processors fit the bill when it comes to base clocks. Our advice? Prioritize recency (12th or 13th gen or Ryzen 5000 to Ryzen 7000), low TDP (which improves battery life) and cost.
GPU: A dedicated graphics card that is DirectX 12 compliant should be your priority. Autodesk mentions at least 106GBps available bandwidth and 8GB of video memory or more for AutoCAD 2024 (that's twice the requirement for AutoCAD 2023) and resolutions of up to 4K. We reached out to Autodesk to find out whether AutoCAD is compatible with 5K and 8K monitors and a spokesperson told us for the company told us "AutoCAD 2024 is optimized for 4K" without any additional insights. Whether you want to go for a professional graphics card (Nvidia Quadro or AMD Radeon Pro) or consumer grade ones (Nvidia GeForce, AMD Radeon) depends on whether you need your system to be officially certified for use. Our advice? Depends on your available budget but please don't go for an integrated GPU like the Iris Xe.
RAM: 32GB or more system memory is what AutoCAD recommends for AutoCAD 2024 (16GB for 2023), but the more RAM the better, especially given how cheap memory is. Our advice? Go for dual channel memory and if possible DDR5.
We looked at all the major laptop vendors excluding Apple and Google (more on that in the FAQ): Gigabyte, Walmart, LG, MSI, Lenovo, HP, Dell, Acer and Microsoft. We spent several hours researching major US retailers (Walmart, Newegg, Amazon) and tech forums (Techbargains and Slickdeals) for the best laptop deals that would match the recommended system requirements for AutoCAD 2024 on CPU speed (see above), memory, graphics, battery, screen size and connectivity. Note that these systems are for creators that want to use AutoCAD primarily; in most cases, AutoCAD is likely to be, by far, the least resource-hungry application in their toolboxes.
The best laptops for AutoCAD 2023
At less than $700 at Walmart, there's no cheaper laptop than this Gateway one that ticks the two most important demands of most recent creative applications (e.g. AutoCAD 2024 or Photoshop CC) and games: 16GB of RAM and a dedicated graphics card.
The weirdly-named GGNC51518-BK is not pitched as a a gaming laptop despite coming with a free 1-month Xbox Pass for PC. Its Creator branding underlines Gateway's attempt to capture a wider audience.
And boy, is it a great deal: in just over two years, its price dropped from $1000 to $800, then to $679 and is now up to just under $700. Blame inflation but even at this price, it is a great purchase.
Gateway teams an 11th generation Core i5 CPU (11400H with six cores) with an Nvidia GeForce RTX 3050 (with 4GB VRAM), a pairing that should make it fast enough for even the most complex AutoCAD drawings.
Other than the fact that it is a bit on the heavy side (4.0lbs), likely to have a smallish battery (based on its rated 4-hours battery life and a 2021 review from Laptopmag of its predecessor) and is thicker than your average laptop (at 0.8-inch), it hits all the right notes.
A 15.6-inch full HD display with a 120Hz refresh rate, two 8GB DDR4 memory modules (16GB in all) and a 512GB NVMe SSD make up the rest of the specification. Oh and not to forget that It has plenty of ports - four USB, a Gigabit Ethernet LAN, audio port and HDMI.
Laptopmag's review gave its predecessor a 3.5 star, adding that "The Gateway Creator Series 15 laptop brings fantastic performance at a budget price, but is let down by an abysmal battery and a weak CPU."
Then again the review was on a $799 model with half the memory (and storage), a slower CPU and a weaker GPU. For anything creative or gaming, you won't get a faster, more powerful system (desktop or PC) for less than this. Buy it now before the price goes up.
The device is the cheapest new, branded laptop that I have found that comes with a powerful processor and a dedicated graphics card. As we noted, gaming laptops tend to be cheaper than creative-focused ones or portables with a specific use-case, such as the best laptops for engineering students.
With an emphasis on graphics, gaming laptops typically surpass the recommended requirements for AutoCAD 2024. As a bonus, they can fulfil two separate use cases with ease: working and playing and this Gateway laptop is the perfect embodiment of this.

Slightly bigger than the MSI GF63 Thin is the Legion 5 82K, on sale at Amazon and shipped by HTG. At only $949, this Lenovo gaming laptop sports a larger screen size (17.3-inch full HD) which translates into a much bigger size (1.1-inch thick) and weight (6.6lbs).
No, you won't get any metal chassis at this price; not that it will ever matter for price-sensitive AutoCAD users who are more likely to be wowed by its connectivity options and its big display. The popular AMD Ryzen 5 5600H processor, with its six cores and a high 3.3GHz base speed, is present as is 16GB of RAM (in dual channel), a 512GB PCIe NVMe SSD and an Nvidia GeForce GTX 1650 with 4GB GDDR6.
When we reviewed it back in 2021, we gave it an Editor's Choice award and liked the fact that it has a dedicated numeric keypad, space for one extra 2.5-inch drive (HDD or SSD) and a webcam with a privacy shutter. It comes with a bigger battery than many of its competitors (80WHr) and far more ports (six USB, HDMI, GbE LAN and headphone jack).

If your budget can stretch to $1,420, then consider the outstanding LG Gram 17 (2023) from Amazon. It is one of the lightest 17-inch laptops with a discrete GPU around, weighing in at 3.2lbs, and is equipped with the newly released 13th generation Intel Core i7-1360P, a processor with 16 cores and a boost speed of up to 5GHz which should be plenty for any AutoCAD-related tasks.
LG managed to squeeze in a Geforce RTX 3050 GPU with 4GB, a notable improvement on the RTX2050 found in the 2022 version, as well as a massive 90WHr battery, a unique feat in a laptop of that size.
As expected, there's all the high-end hardware you'd expect from a laptop costing that much: 16GB LPDDR5 (6GHz, soldered, dual channel), 1TB NVMe (almost certainly Gen5 and upgradable) and that gorgeous 17 inch, 2560 x 1600 pixel display in a 16:10 aspect ratio and supporting a refresh rate of up to 144Hz.
Launched earlier this year, the LG Gram 17 (17Z90R-A.AAB7U1) is equally at ease in gaming as it is in creative; perhaps the only place where we could look for improvement is connectivity. There's no Ethernet port but you do get four USB ports (including two Thunderbolt 4), a microSD card and a HDMI connector.
We reviewed the LG Gram 17 in 2021 and found that it was "spectacular for productivity, boasting an impressively sharp screen, incredible battery life and overall great performance." We wouldn't expect anything less from its 2023 iteration.

Targeted at the AutoCAD user that wants to enjoy a stint of gaming during downtime, the ROG Strix from Asus is yet another gaming laptop on this list - but this one is pretty unique. It is the cheapest laptop we could find at the time of writing with a GeForce RTX 4080 GPU and the only one we found with an 18-inch screen - the largest display you can find on a laptop; great if you work with large, detailed projects.
At $2,499 at Best Buy, it packs quite a punch thanks to Intel's fastest mobile processor to date, the Raptor Lake-based Core i9-13980HX which has 24 cores and a boost speed of up to 5.6GHz. Asus paired it with the just-released Nvidia Geforce RTX 4080, one of the fastest mobile GPUs ever, one laden with 12GB GDDR6 - incidentally almost as much as the onboard system memory (16GB LPDDR5).
The amount of RAM is probably the only sore point of this system, that and the fact that it uses the slower 4.8GHz. On a system at this price point, you can legitimately expect 32GB in dual channel at 6GHz. That said, you can always swap the memory modules at a later date. As for the 18-inch display, it is a 16:10 model with a QHD+ resolution (same as the LG Gram 17) and a refresh rate of - wait for it - 240Hz.
Our peers at TechRadar gave it a solid 4/5 and said "If raw power and outright luxury are your only concerns, feel free to switch that verdict for a full five stars – but we feel the weight, fan noise and cost of the Asus ROG Strix Scar 18 (2023) might be a little more than most folks can stomach."
Best AutoCAD laptops: Frequently Asked Questions
Can I use gaming laptops for AutoCAD 2023 or AutoCAD 2024?
Absolutely! Gaming laptops tend to be cheaper than creative-focussed ones or portables with a specific use-case, such as laptops for engineering students. With an emphasis on graphics, gaming laptops typically surpass the recommended requirements for AutoCAD 2023. As a bonus, they can fulfil two separate use cases with ease: working and playing.
Can I use tablet PCs for AutoCAD 2023 and AutoCAD 2024?
You can use a tablet computer (as opposed to a graphics tablet) with AutoCAD 2023 (or AutoCAD 2024) but bear in mind that (a) it needs to be running Windows if you want to run Autodesk's software natively - no iPad Pro, and (b) it is essential to have a keyboard and pointing device for shortcuts and precise control.
Can I run AutoCAD 2023 or AutoCAD 2024 on MacBook Pro or MacBook Air?
We don't recommend using even the best Apple MacBook for AutoCAD 2023. Many buying guides will list Apple MacBooks as their preferred AutoCAD laptops, but we consider this to be bad advice.
While AutoCAD 2023 is compatible with the Mac ecosystem, the specialized tool sets aren't. Autodesk's AEC (Architecture, Engineering and Construction) collection that includes Revit or Infraworks, supports Microsoft Windows only.
Some universities have gone as far as explicitly prohibiting the purchase of Macs for computer aided design. Stephen F. Austin State University issued a memo urging students, "NOT to purchase a Mac as some features in the PC version of AutoCAD are not available in the Mac version which could create issues when trying to create drawings".
There are no easy ways to mitigate this if you absolutely need to have a Mac. You can't run Bootcamp or a virtualization software (like VMWare or Parallels) as they require x86 hardware while Apple MacBook Pro uses Arm architecture. The only way you can realistically get Revit to work on Mac is to use remote access to a Windows system (e.g. Remote Desktop).
Can I run AutoCAD 2023 or AutoCAD 2024 on Chromebooks?
We don't recommend Chromebooks for AutoCAD 2023. Here's why: AutoCAD 2023 is not compatible with Google ChromeOS or Android for that matter. So, unless you intend to use remote access to work on a Windows system, we would strongly advise you to stay away from Chromebooks for AutoCAD.
What is CAD?
CAD stands for Computer Aided Design. It represents the use of computers to assist in creating, modifying, and optimizing designs. With CAD software tools, designers and engineers can create precise, detailed 2D and 3D models faster and more accurately than manual drawings. Furthermore, CAD enables virtual prototyping and real-world predictive simulations, substantially reducing the manufacturing industry's costs of creating real prototypes. After selecting a high-speed processor, proper SSD and RAM are required to extract the maximum performance from CAD systems. CAD systems generate massive files, necessitating high-performance and high-capacity memory and storage to ensure efficiency and productivity.
Are you a pro? Subscribe to our newsletter
Sign up to the TechRadar Pro newsletter to get all the top news, opinion, features and guidance your business needs to succeed!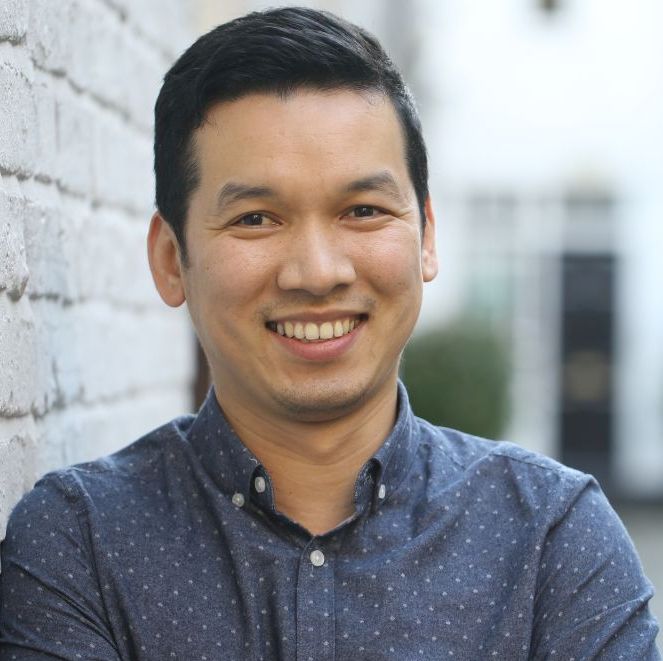 Managing Editor, TechRadar Pro
Désiré has been musing and writing about technology during a career spanning four decades. He dabbled in website builders and web hosting when DHTML and frames were in vogue and started narrating about the impact of technology on society just before the start of the Y2K hysteria at the turn of the last millennium.