In case you're one of those who doesn't like to compromise on music or audio quality and want a comfortable listening experience and long battery life, then choosing one of the best over the ear headphones available in the market is a no brainer.
Needless to say, headphones offer way more features than a typical earbud or a wireless neckband or even an in-ear headphone. These include longer battery life, better bass, better build quality and more. Moreover, if you notice the tiny details while listening to music or like listening to hi-res audio then picking up a premium over the ear headphone will be an obvious choice.
Most modern and premium headphones come with the best in class Active Noise cancellation which removes the ambient noise and lets you concentrate on the content.
That being said, the best headphones might not come cheap – all the features mentioned above, the premium materials that are used to build these headphones and the research that goes into improving the overall product.
This list includes some of the best over the ear headphones including wired, wireless and noise-cancelling headphones.
On a budget? Check out our guide to the best headphones that won't cost you a fortune.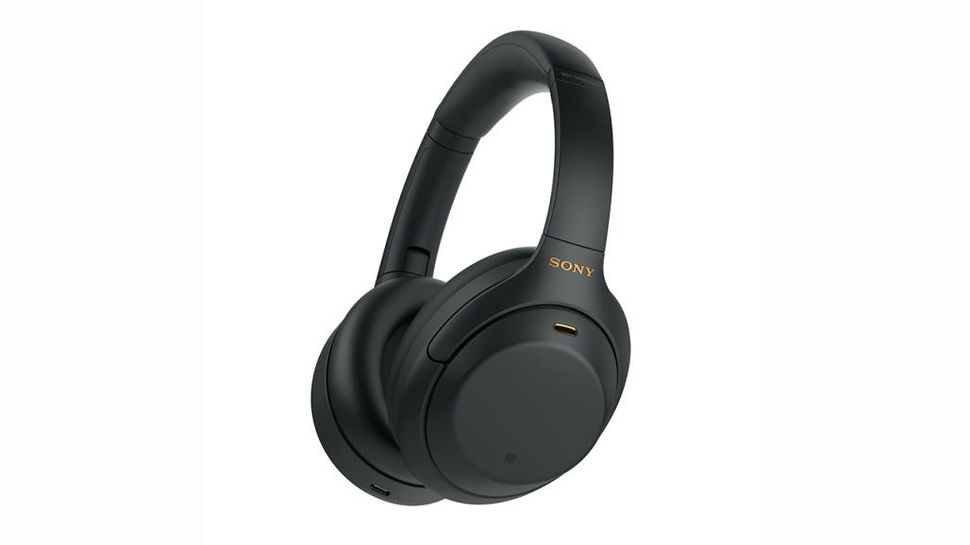 It's almost unfair to stick them in the same category as the more critical listening-focused over-ear headphones, but the Sony WH-1000XM4 are the best all-around headphones we've heard since, well, their predecessor, the Sony WH-1000XM3.
Not only do they sound great and pack excellent noise cancellation, but they manage to do this all wirelessly.
Other over-ear headphones on our list offer superior sound quality, sure, but the WH-1000XM4 manage to offer the best balance of features and performance.
While they don't look significantly different from the headphones from Sony that came before them, a number of new features including multipoint pairing, DSEE Extreme upscaling, conversational awareness and auto-play/pause using a built-in sensor all help the WH-1000XM4 claim the title of best headphones in 2022.
Offering all of this without a serious price-premium over the competition means the Sony WH-1000XM4 over-ear wireless headphones are a great all-around choice for on-the-go music listeners.
Read our Sony WH-1000XM4 review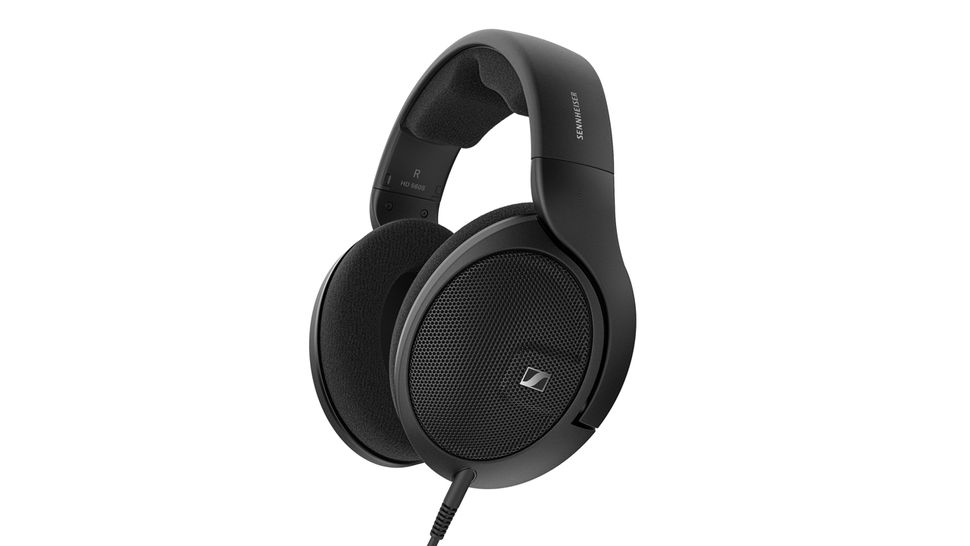 The Sennheiser HD 560S are to be used as a tool, in the most literal sense. If you want to be able to look deep into the details of a mix, or to make A/B comparisons with absolute certainty, these are exactly the sort of headphones you need. If you want to be entertained, energized and invigorated by your music, though, they're less than ideal.
Sonically, the Sennheiser HD560S are a ruthlessly revealing listen. Sure enough, the soundstage they describe is big in all directions, and individual elements of a recording appear on the stage in an absolutely solid area of space.
Detail levels – whether concerning instrument timbre, vocal technique or any other aspect of a recording – are absolutely sky-high, and the HD560S maintain an even, neutral balance from the very bottom of the frequency range to the very top.
Read our Sennheiser HD 560S review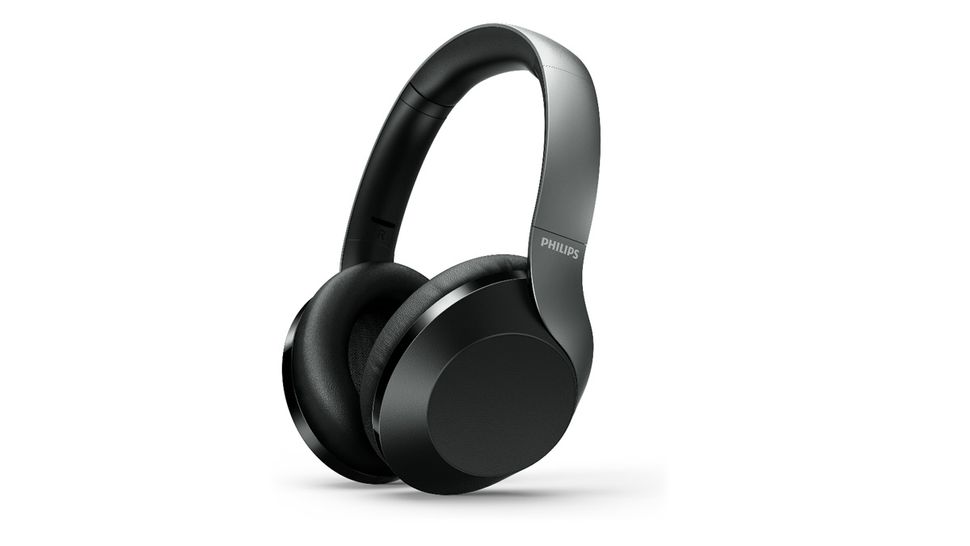 The Philips PH805 offer exceptional value for money. These are wireless over-ear headphones, using Bluetooth 5 for connectivity – so high-resolution audio playback should be achievable.
Using a single Lithium-Ion cell for up to 30 hours of playback time from a single charge, the Philips PH805 have active noise cancellation on board, administered by a couple of mics on each earcup. We found this to work very well during our testing with easy-to-use controls helping.
The build quality is sturdy and competent if a little warm at times. Sound quality is also very impressive for the price, with well-controlled low frequencies, attacking trebles, and detailed mids that give vocals a real sense of character.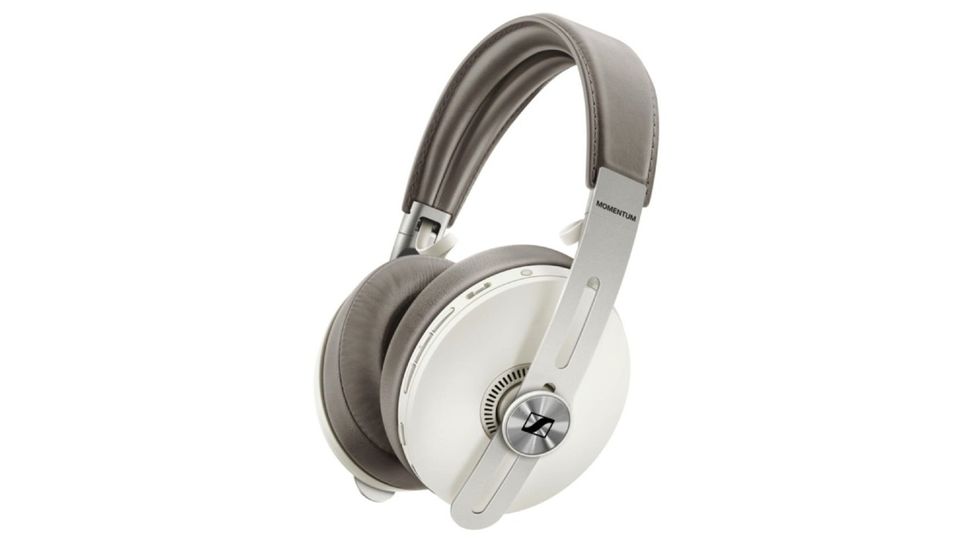 In terms of audio quality, these Sennheiser over-ear headphones sound fantastic, with high levels of detail, warm bass, and natural-sounding highs.
Customizable noise cancellation is a great touch, but we found that it doesn't quite reach the class-leading standards set by Sony and Bose. Battery life also doesn't compete with the Sony WH-1000XM4, and they're more expensive to boot.
So, why buy the Sennheiser Momentum Wireless (2019)? Well, if built-in Tile tracking appeals to you, and you like the industrial design and premium materials of the Momentum Wireless, that could be reason enough – and if you do opt for them over the Sony model, you won't be missing out on any audio quality. In that respect, they're truly matched.
Read our Sennheiser Momentum Wireless (2019) review
Audio Technica is one of the most respected audiophile brands in the world. And this is one of its best offerings.
Audio Technica ATH-M50X comes with great audio quality, and it can still compete against any headphones in a similar price range. It comes with a sound profile that is almost balanced but has a little emphasis on the low frequencies.
It is a well-made pair of headphones and it will last for years to come. It comes with a sturdy headband, and pair of cups that can be rotated and collapsed.
Read our Audio Technica ATH M50x review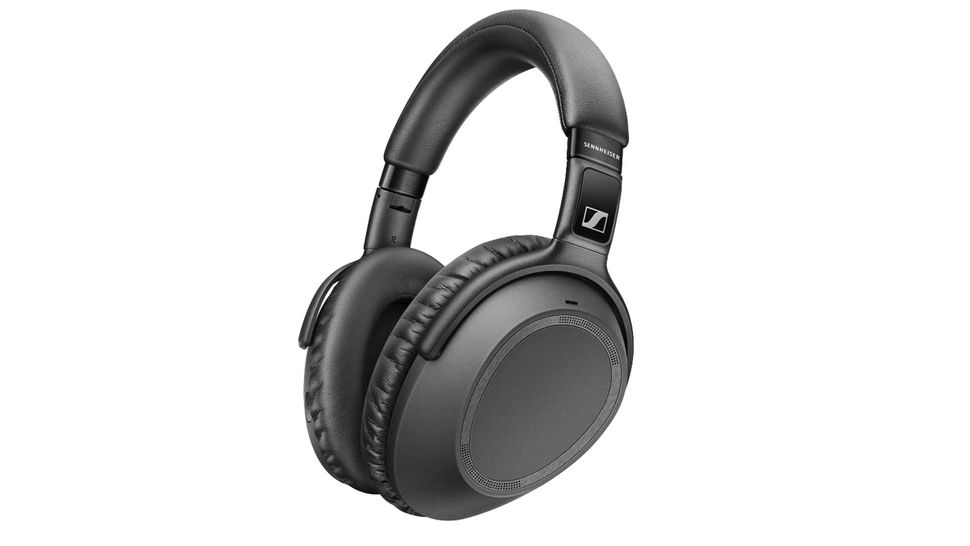 The build, battery life, and sound quality of the Sennheiser PXC 550-II are all very impressive, upgrading the previous PXC 550 model with the latest Bluetooth standard and enhanced audio and smart capabilities. Understated yet comfortable, these cans are particularly well suited for smaller-eared users thanks to not swamping them.
The PXC 550-II over-ear headphones are a bit cheaper than the Momentum Wireless, a bit more sober in appearance and definitely not as big, with a sophisticated sound and design.
During our testing we found that the bass frequencies have excellent texture and detail, the mids are rich, and the treble frequencies boast real shine and attack, making the Sennheiser PXC 550-II a very enjoyable listen, no matter what your tastes may be.
Read our Sennheiser PXC 550-II review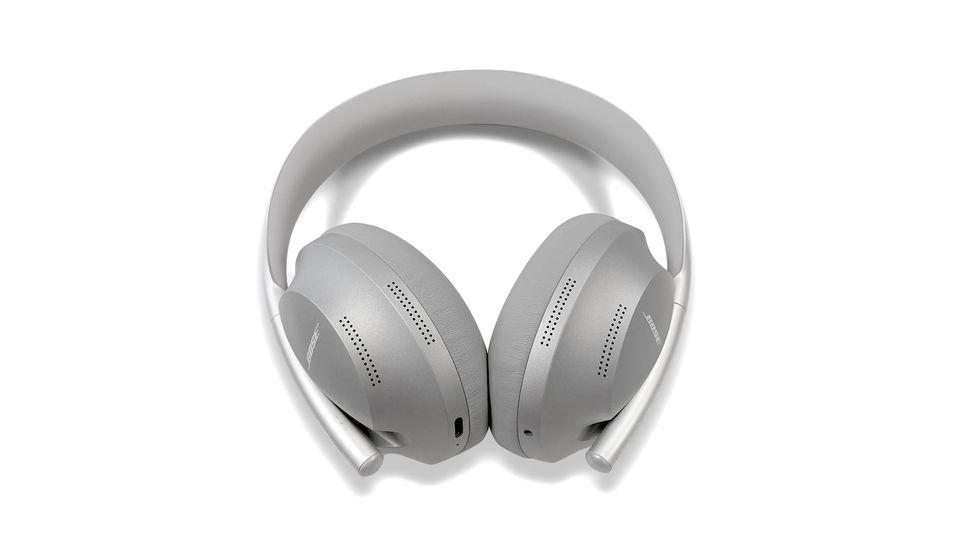 They may not beat the Sony WH-1000XM4's battery life and price, but the Bose Noise Cancelling Headphones 700 are still a fantastic pair of over-ear headphones.
By applying noise cancellation on both music and phone calls, they offer class-leading technology, as well as a vibrant, lively sound and a wide, well-balanced soundstage.
If you're trying to decide between buying the Sony WH-1000XM4 and the Bose Noise Cancelling Headphones 700, we'd recommend going for the former because of that lower price and better battery life.
That being said, you wouldn't be making a mistake if you opted for the Bose cans instead (and we wouldn't blame you if you did) – they sound great, look stunning, and we found the noise cancellation to be out of this world. If focused listening is your top priority, these are a solid choice.
Read our Bose Noise Cancelling Headphones 700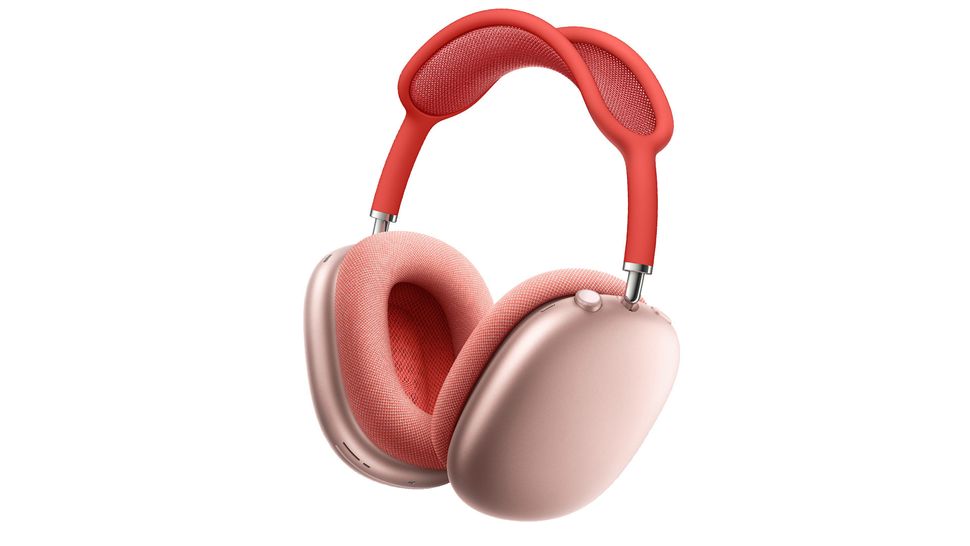 The Apple AirPods Max were the most hotly-anticipated headphones for quite some time, having been the subject of rumour and speculation for two years, and come with active noise cancellation, superb audio quality, and a design that sets them apart from most noise-cancelling headphones on the market.
While their exceptional audio performance and class-leading ANC impress, they're let down by their eye-watering price, baffling carrying case, and lack of support for Hi-Res Audio codecs.
Despite their high price, the AirPods Max aren't exactly aimed at the audiophile crowd, owing to their lack of a 3.5mm audio port; instead, these cans are squarely targeted at card-carrying members of the Apple ecosystem, with nifty features for iOS users and an unmistakably 'Apple' design.
For Android users, the AirPods Max is simply a high-performance pair of noise-cancelling headphones with an unusual design, as fantastic as they may sound – and for these users, we can't see how the high price is justified.
But, if you've already bought into the Apple ecosystem, you have a lot of money to burn, and you don't care about hi-res audio, you won't find headphones that sound better or are easier to use than the AirPods Max.
Read our Apple AirPods Max review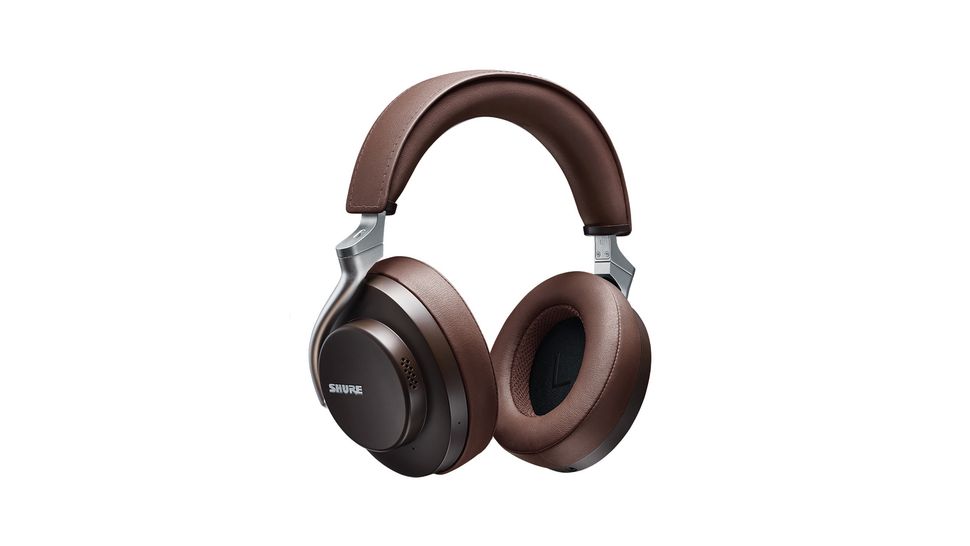 The Shure AONIC 50 sport a wireless, active noise-cancelling over-ear design, selling at a premium price to compete with the likes of the Sony WH-1000XM4 and Bose NC 700 Headphones.
Bluetooth 5 connectivity means you get a decent 20 hours of battery life, as well as support for Hi-Res Audio files and every worthwhile codec including aptX HD, LDAC and aptX Low Latency too. 10 stages of environment mode amplification along with two types of noise cancellation provide some extra options.
Ultimately, while you won't find every feature under the sun here such as no touch controls or auto-off feature, the Shure AONIC 50 are laser-focused on delivering the best sound quality of almost any noise-cancelling headphone. That secures them a place among the best over-ear headphones for audiophiles.
Read our Shure AONIC 50 review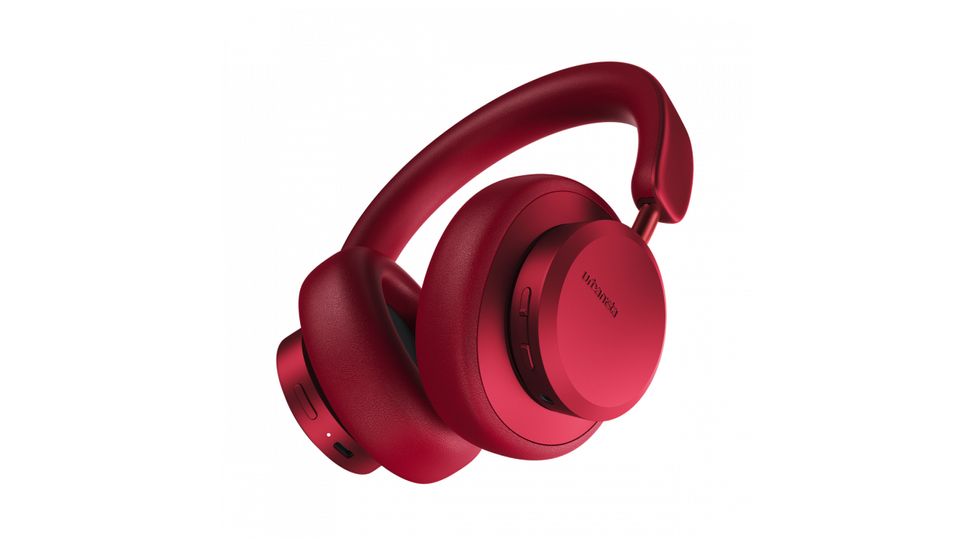 Urbanista's first over-ear noise-cancelling headphones are an easy recommendation for those on a budget, who don't want to sacrifice style or sound performance.
We found that noise cancellation itself isn't the best on the market, and while the audio could be more detailed, an extended bass response makes the Urbanista Miami ideal for pop and RnB. Useful features like auto-pause and an included hard zip-up case encourage a purchase too.
Battery life tops out at 50 hours which is pretty great, while support for Bluetooth 5 means you won't have to worry about any dropouts. That makes these a great alternative to pricier models like the Sony WH-1000XM4 or the Apple AirPods Max if you're keen on some bass-heavy sounds.
Read our Urbanista Miami review
This is a piece of history, literally. Sony MDR 7506 has been on the market for over three decades now. Sony has been selling them since 1991.
It is marketed toward audio professionals. If you're a beginner in music production, it is a really good choice on a budget.
It might not be the best choice for casual listening, as it is not tuned in such a way. These headphones don't come with a boost in the bass like many other headphones, rather these come with a detailed high-mid range. This makes it much better for audio mixing and professional use and monitoring, rather than casual music listening.