Google's Pixel Watch 2 holds the line on design, but swaps out key components for better performance, a brighter screen, and a longer battery life that beats most Apple Watches. It also adds useful health, fitness and safety features that work well i practice. All this could make it a clear contender for the best Fitbit device, best Wear OS watch, and (depending on your phone's operating system) best smartwatch overall.
Pros
+

Lighter aluminum body

+

Faster processor

+

New safety and workout features

+

Faster charge
Cons
-

Screen size unchanged

-

Same dimensions
Why you can trust TechRadar We spend hours testing every product or service we review, so you can be sure you're buying the best. Find out more about how we test.
Google Pixel Watch 2: One-minute review
The Google Pixel Watch 2 essentially steers the same course as its well-received first version, and that's mostly a good thing.
At a glance, the new smartwatch's design is unchanged. Google did redesign the digital crown a bit to enhance ease of use. Otherwise, the screen and dimensions are the same as they were on the original Google Pixel Watch. However, looks can be a bit deceiving. The cover glass is thinner (Google insists it's just as strong) and the body is now made of lightweight, recycled aluminum. Together, they decrease the weight by what Google insists is a noticeable amount.
More importantly (and maybe more noticeably) this watch has new components and a major platform update. It has a new quad-core processor and Wear OS 4.0, making it probably the best Wear OS watch around right now, if not one of the best smartwatches period.
There are critical new features like the new Personal Safety Check, and, finally, auto-recognition of when you start and stop working out. Google Pixel Watch 2 might also do a better job of recognizing your workout performance thanks to the watch's new multi-path heart rate sensor on the back.
The display still has that too-large black bezel around its bright 320ppi face, but the screen is now running in Always On mode by default, while still maintaining 24-hour battery life (according to Google).
If you're up for sleeping with the watch (remember it's lighter for more bedtime comfort), you may appreciate that it can charge a lot faster now thanks to four physical charging pins on the back, which is a switch from the induction charging found on the last model.
Google claims you can get a 50% charge in less than 30 minutes, which means if you want a quick charge before bedtime and maybe don't want to charge up again when you wake up and head out to work, it's possible with the Pixel Watch 2.
Also, if you're looking for more sleep data, the Pixel Watch 2 has you covered with a new skin temperature sensor. And for when you're awake, the new continuous electrodermal activity (CEDA) sensor could help detect signs of stress
Overall, this looks like a smart, albeit safe update. Google didn't attempt a wholesale outer redesign, but its changed almost everything under the hood, from the CPU to most of the key sensors, and even the charging methodology. With Wear OS 4.0, safety enhancements, and some new Fitbit capabilities, this is an excellent smartwatch update – a more significant increase in performance than the Samsung Galaxy Watch 6's iterative update and a clear-cut choice for best Wear OS watch overall.
Google Pixel Watch 2: Specifications
Swipe to scroll horizontally
| | |
| --- | --- |
| Component | Google Pixel Watch 2 |
| Price | From $349 / £349 / AU$549 |
| Dimensions | 41 x 12.3 mm |
| Weight | 31 g |
| Case/bezel | Aluminum |
| Display | 384 x 384 px always-on AMOLED 320 ppi |
| GPS | Yes |
| Battery life | 24 hours, Fast Charging |
| Connection | Bluetooth 5.0, WiFi, 4G LTE |
| Water resistant | Yes, 5ATM |
Google Pixel Watch 2: Price and availability
Starts from $349 (WiFi), $399 (LTE)
Prices £349 and £399 in the UK, AU$549 and AU$649 in Australia
One size: 41mm
Google unveiled the Google Pixel Watch 2, along with the Google Pixel 8 and Google Pixel 8 Pro, on October 4.
The Google Pixel Watch 2 starts at $349 in the US, £349 in the UK and AU$549 in Australia for the WiFi-only model. With LTE connectivity, it costs $399 / £399 / AU$649.
Preorders started on October 4 and the watch ships on Oct. 12. It's available in four color combinations: Polished Silver/Bay, Polished Silver/Porcelain, Matte Black/Obsidian, and Champagne Gold/Hazel.
The price is fair for what you get: coming in slightly less than the Apple Watch Series 9 and slightly more than the Samsung Galaxy Watch 6, it falls slap-bang in the middle of the two. It's a reasonable amount to pay for a comprehensive upgrade on last year's watch, although you might be forgiven for waiting to scour the Black Friday Fitbit deals for a bit of a discount.
Google Pixel Watch 2: Design
Maintains elegance of original design
Lighter aluminum body
Redesigned digital crown
Google's original Pixel Watch was one of the best-looking smartwatches on the market and its successor, the Google Pixel Watch 2, measures up to that standard.
The newly thinner glass cover and recycled aluminum body still look like they were poured out together. Its gumdrop shape looks and generally feels good. While lowering the overall weight by about 10%, Google didn't touch the dimensions of the one-size-fits-all 41mm watch.
There is one change that does incrementally improve the aesthetic appeal: Google redesigned the digital crown, mostly by changing the stem that leads to it, to give it a more watch-like look and more importantly make it easier to use it.
Google didn't make any changes to the sometimes challenging band attachment system, but there are some new bands, including six fitness bands. I didn't get to wear them but I can report that the material felt nice.
Even though the back of the watch is aluminum, the lack of a sturdy bezel is still a little concerning – it makes me a little paranoid about catching the watch on something. The watch is very light, so if you're used to something like a Garmin or a largely metal Samsung with a bit more heft, the Pixel Watch may feel a bit 'toy-ish' for a while. However, the 41mm screen's wraparound pebble-inspired black bezel makes it very pleasing to operate, and the AMOLED screen is bright and smooth with a slick refresh rate.
This pleasant design extends to the UX, with assistant actions and tiles available via horizontal swipes of the watch face (it's customizable, so you can put favorites like weather, calendar, and quick-start Fitbit workouts here), and a full list of apps accessible by pressing the digital crown. Nice and simple to navigate and operate, yet tile-swiping isn't quite as satisfying as navigating watchOS 10's new widget stack.
Google Pixel Watch 2: Features
New Safety features
Skin temperature sensing
New watch faces and complications
Better heart rate sensor
The new quad-core processor definitely results in smooth day-to-day operation. However, some of the biggest changes come from the new Wear OS 4.0 bringing apps like Calendar, Gmail, and an updated Google Assistant into the core Wear OS experience. Users can finally swap to a new phone or watch without factory resetting their wearables now, so you can bounce your Pixel Watch 2 between multiple phones without having to rely on your saved Fitbit account to store all your data or set up your preferences again. Apps like Spotify and Peloton also get in-app improvements.
On the Health and Fitness front, the Pixel Watch 2 will match the Apple Watch Series 9 and Samsung Galaxy Watch 6 to automatically recognize when you start and stop working out. it's one of my favorite Apple Watch features and I'm happy to see it here. There's a new heart rate zone for runners that can help with pace coaching and alert you when you drop in and out of your personal zone.
Speaking of heart, the new multi-path heart rate sensor is actually multiple sensors that, according to Google, can much more accurately track your heart rate during more vigorous workouts (Google claims it's up to 40% more accurate than the original Pixel Watch's optical heart rate sensor, just like the Fitbit Charge 6's 60% improvement on the Charge 5). It does this by taking the single-point sensor contact of the original Google Pixel Watch and multiplying it into four points of wrist contact.
There's also a new sweat detector (the CEDA) that the watch can use to measure your stress level.
In addition to all these health and activity adjustments, the Google Pixel Watch 2 now includes Personal Safety features. With Safety Check, you set a timer and if you have not responded by the end of it, the watch can automatically send a message to your emergency contact with your real-time location.
Normally, this feature would require not only an LTE version of the Pixel Watch 2 but a monthly carrier contract, as well. Google will be offering it, though, as a free feature for Fitbit Premium customers. Naturally, Fitbit Premium is not free – it normally costs $9.99 / £7.99 / AU$15.49 a month. However, all new Pixel Watch 2 customers get six months of Fitbit Premium for free.
These changes all come in addition to Pixel Watch's already impressive list of features, with Fitbit's electrocardiogram heart scanner, the ability to use your watch as a viewfinder for your Pixel phone's camera, and all the usual stuff like notification functionalities and call accept and reject. Being able to access and dictate Google Keep notes from my watch, which then syncs to my Google account, is a nifty feature that comes in handy: if you use Keep notes for shopping lists, ideas or just as an everyday notepad, wrist access and dictation is terrific.
Google Pixel Watch 2: Performance
Improved battery life performs as described
Fast and accurate HR, GPS and run tracking
Useful, light and unobtrusive
We tested the Google Pixel Watch 2 over the course of a full week, including exercising with the watch and wearing the battery down. The battery performs pretty much as described, offering a full 24 hours in smartwatch mode and around 20 hours after a 45-minute GPS-driven workout.
That battery life is better than most Apple Watches and fine for most use cases: points go to Google for improving one of the most frustrating aspects of the original Pixel Watch. The new four-pin charger is faster too, and potentially removes a risk of overheating. However, we'd still be reluctant to take this watch on a multi-day event due to the admin of daily charges and would choose a Fitbit Charge 5 (if we wanted to stick with Fitbit) or one of the best Garmin watch models instead.
That's not to say we disliked running with the Pixel Watch 2. We loved how quickly GPS connected – no waiting around at the start of the run – and the metrics displayed were nice and bright. The option to record walks and runs automatically kicked in quickly too.
On one five-kilometer run around central London, our Fitness and Wearables editor wore the Apple Watch Ultra 2 for comparison, and there was very little difference in heart rate (less than 10bpm between the two watches when comparing average heart rate), distance (0.04km) and calories burned (9kcal), so we're satisfied with the Pixel Watch 2's accuracy compared to a well-tested watch that costs more than double the price.
The watch was great for everyday use too. Google Assistant was responsive and fast during voice prompts and we had no trouble accepting a call and recording several Keepnotes (the option to add a reminder to each note is a nice touch, especially on-watch). Syncing with Google Wallet and setting up personal safety features, like the aforementioned Safety Check, was also pretty seamless. For heavy Google users, it really does make life easier.
Google Pixel Watch 2: Scorecard
Swipe to scroll horizontally
| | | |
| --- | --- | --- |
| Category | Comment | Score |
| Value | A little more expensive than Samsung, a little cheaper than Apple. | 4/5 |
| Design | An elegant, if seemingly fragile, teardrop design and great UX. | 4/5 |
| Features | An all-round fantastic update, with a smorgasbord of stuff on tap for Google users. | 5/5 |
| Performance | Accurate on the run, useful during day-to-day tasks and the battery's better - but not quite good enough. | 4/5 |
Google Pixel Watch 2: Should I buy?
Buy it if...
You're a Pixel user
If you're a Google Pixel phone user, this is probably the best smartwatch for you.
You're a regular runner
Enjoy mid-distance running, such as 10-15k on the weekends? This watch will cover you reliably.
You're a Fitbit user
If you're already a Premium subscriber and enjoy the Fitbit interface, this is the best Fitbit-enabled device money can buy.
Don't buy it if...
You're a happy camper
Love multi-day trail events and wilderness hikes? Get a Garmin instead, as this watch might die on you.
You don't often use your Google account
The Pixel Watch 2 is designed for seamless integration with a Google account. Not a Gmail, YouTube or Fitbit user? Skip it.
You want something more rugged
I'm terrified a glancing blow will crack the Pixel Watch 2's screen. Adventurous types might want to invest in a Garmin or Samsung Galaxy Watch 5 Pro.
Also consider
Swipe to scroll horizontally
| | | | |
| --- | --- | --- | --- |
| Component | Google Pixel Watch 2 | Apple Watch Series 9 (41mm) | Samsung Galaxy Watch 6 (40mm) |
| Price | From $349 / £349 / AU$549 | From $399 / £399 / AU$649 | From $299 / $289 / AU$549 |
| Dimensions | 41 x 12.3 mm | 41 x 35 x 10.7mm | 38.8mm x 40.4mm x 9.0mm |
| Weight | 31 g | 32.1g (aluminum) | 28.7g |
| Case/bezel | Aluminum | Aluminum or stainless steel | Aluminum armor, graphite |
| Display | 384 x 384 px always-on AMOLED 320 ppi | 352 x 430 px always-on OLED Retina Display | 1.3-inch, 432 x 432 px super AMOLED |
| GPS | Yes | Yes | GPS, GLONASS, BEIDOU, Galileo |
| Battery life | 24 hours, Fast Charging | 18 hours | Up to 40 hours |
| Connection | Bkuetooth 5.0, WiFi, 4G LTE | Bluetooth 5.3, Wi-Fi, LTE options available | Bluetooth 5.3, Wi-Fi, LTE |
| Water resistant | Yes, 5ATM | Yes, WR50 (swimproof) | 5ATM+IP68 |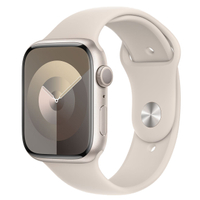 Apple Watch Series 9
The best Google Pixel Watch 2 equivalent for iPhone users.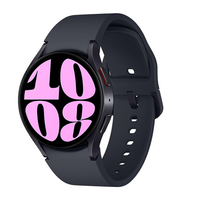 Samsung Galaxy Watch 6
The best alternative Wear OS watch, especially for non-Pixel users.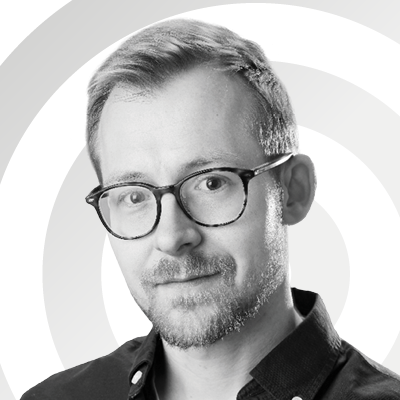 Fitness, Wellness, and Wearables Editor
Matt is TechRadar's expert on all things fitness, wellness and wearable tech. A former staffer at Men's Health, he holds a Master's Degree in journalism from Cardiff and has written for brands like Runner's World, Women's Health, Men's Fitness, LiveScience and Fit&Well on everything fitness tech, exercise, nutrition and mental wellbeing.
Matt's a keen runner, ex-kickboxer, not averse to the odd yoga flow, and insists everyone should stretch every morning. When he's not training or writing about health and fitness, he can be found reading doorstop-thick fantasy books with lots of fictional maps in them.