Samsung reveals world's biggest sleep study – and you likely took part
Are you a sensitive hedgehog or a nervous penguin?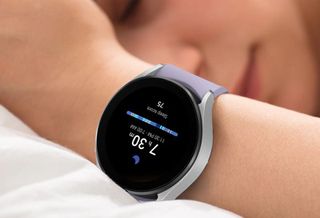 (Image credit: Samsung)
I'm in a room likely full of cautious deer, easygoing walrus, and sensitive hedgehogs. I can't be sure, but there's likely an alligator on the hunt and an exhausted shark in the room as well, and you can't rule out a sun-averse mole either – they're all around us.
"I was a walrus, and now I'm a lion," explains Demi Bagby optimistically. She's a rarity: The world is made up largely of nervous penguins, apparently – except for maybe Argentina, Spain, and Turkey, which are oddly full of hedgehogs. Go figure.
I'm not living in some creepy zoo: I'm listening to a panel of sleep experts gathered by Samsung in New York City to help the company roll out the results of what has to be the world's largest sleep study ever conducted.
The 2023 Global Sleep Health Insights is an examination by Samsung Research Vice President James Geraci of 716 million nights of sleep from June 2021 to May 2023, thanks to the tens of millions of smartwatches the company has sold worldwide, such as the newly released Samsung Galaxy Watch 6. In contrast, the average sleep study has seven or eight nights worth of data.
The million dollar question, of course, is can this vast ocean of information help us with this most basic of things: getting some shut-eye?
"With the data and the volume and the devices that Samsung has, I think we can say that we can help people who aren't sleeping well achieve a better night's sleep," Geraci explained. "Sleep is very personal and very age dependent, and as you transition through the stages of life, you have to change how you behave in order to maintain your sleep."
Before I go too far, let me explain: After studying your sleep habits for about seven nights, a clever system in the Samsung Health app characterizes you, a regular human, using archetypal animals. About a third of us are nervous penguins with poor awake times, for example, while the population of cautious deer (which sleep about 10 minutes, and run away when nervous, Samsung explains) grows greatly with age.
Because of the scale of the study – hundreds of millions of nights of sleep equates to billions of data points – Samsung was able to delve far deeper into demographics than other studies have done, noting age and gender differences as well as geographical ones. People in their 20s are far more likely to fit the hedgehog profile, meaning active at night. Go figure. People in their 50s and 60s are more likely penguins, sleeping sporadically.
"Being an athlete in multiple sports, sleep is the most important for me … it directly correlates to my performance, my agility, my reaction time," explains Bagby, our resident lion. She's a CrossFit athlete, bodybuilder, and a member of Team Galaxy.
And that's rare: there's a greater gap between the amount of sleep we need and the amount we get among women, Samsung's study found. And in general, most people don't get enough: Sleep duration and efficiency are decreasing, the data reveal. Compared to a year ago, sleep duration dropped to under 7 hours globally, Samsung found, from an average of 7 hours, 3 minutes to 6 hours, 59 minutes. Sure, that's just 4 minutes, but they're crucial to our health and performance, as Bagby noted. And awake time during sleep increased by 1.3 minutes per night, decreasing the efficiency of the time we spend in bed.
The gap between what we need and what we get is called "Sleep Debt," and it's actually better for Americans than others around the globe: The gap is 42 minutes for North Americans, 43 for people in the Middle East, and a whopping 47 for Latin Americans.
These numbers are confirmed by other studies, noted John Lopos, CEO of the National Sleep Foundation, an independent nonprofit dedicated to improving overall health and well-being by advancing sleep health.
It got even worse after the pandemic," John said. "The number of people in the United States who were getting between 7 and 9 – the recommended number of hours per day for most adults – worsened by 40 percent. It worsened by 40 percent!"
So what can you do to get more sleep or improve the quality of the sleep you're getting? The Samsung Health app, working in tandem with the company's Galaxy Watch, provides personalized messages developed in tandem with the NSF to help move you from one type of animal to another – hence Bagby's progress from walrus to lion, a creature that sleeps from 10 to 12 hours per night. (We should all be so lucky.)
And more important, what exactly is a good night's sleep?
"We tend to look at things like sleep duration, sleep quality, sleep satisfaction … but I think it's really that last one," said Lopos. "At some point, you want to ask a person, how do you feel? How did you sleep? Are you your best self?"
Take a minute to ask yourself this question: How do you feel? And if the answer is, "I haven't been feeling at my best lately," it might be time to take a look at Samsung Health. You're probably a nervous penguin like the rest of us.
You might also like
Sign up for Black Friday email alerts!
Get the hottest deals available in your inbox plus news, reviews, opinion, analysis and more from the TechRadar team.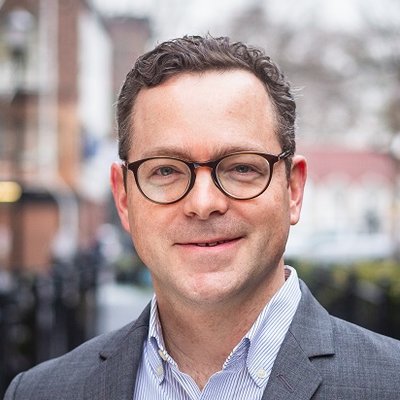 Content Director, TechRadar
After 25 years covering the technology industry, Jeremy Kaplan is a familiar face in the media world. As Content Director for TechRadar, he oversees product development and quality. He was formerly Editor in Chief of Digital Trends, where he transformed a niche publisher into one of the fastest growing properties in digital media. Before that, he spent half a decade at one of the largest news agencies in the world, and cut his teeth in magazine business, long before the birth of the iPhone. In 2019, he was named to the FOLIO: 100, which honors publishing professionals making an industry-wide impact.